Toyota Hilux Review - One Of The Best Pickup Truck In 2022
Updated Apr 28, 2022
The Toyota Hilux is a hardy and rough-and-tumble pickup. It is renowned worldwide for being one of the first vehicles to be able to also plow through some of the toughest terrains. 
Since then, it has grown by leaps and bounds to become one of the most popular vehicles in its class. So, how will the 2022 version change?
Here is a detailed Toyota Hilux review for you to take a look at!
Overview Of Toyota Hilux
Toyota is currently one of the largest automakers in the world. The company was founded in 1937 and has established itself as a worldwide force in the automotive industry. Toyota produces a range of vehicles, from cars to trucks, buses, and even military vehicles. 
Another range of vehicles the company produces is the Toyota Hilux pickup truck. It was introduced in 1968 and has since garnered much praise thanks to its reliability in getting the jobs done no matter where your adventure takes you.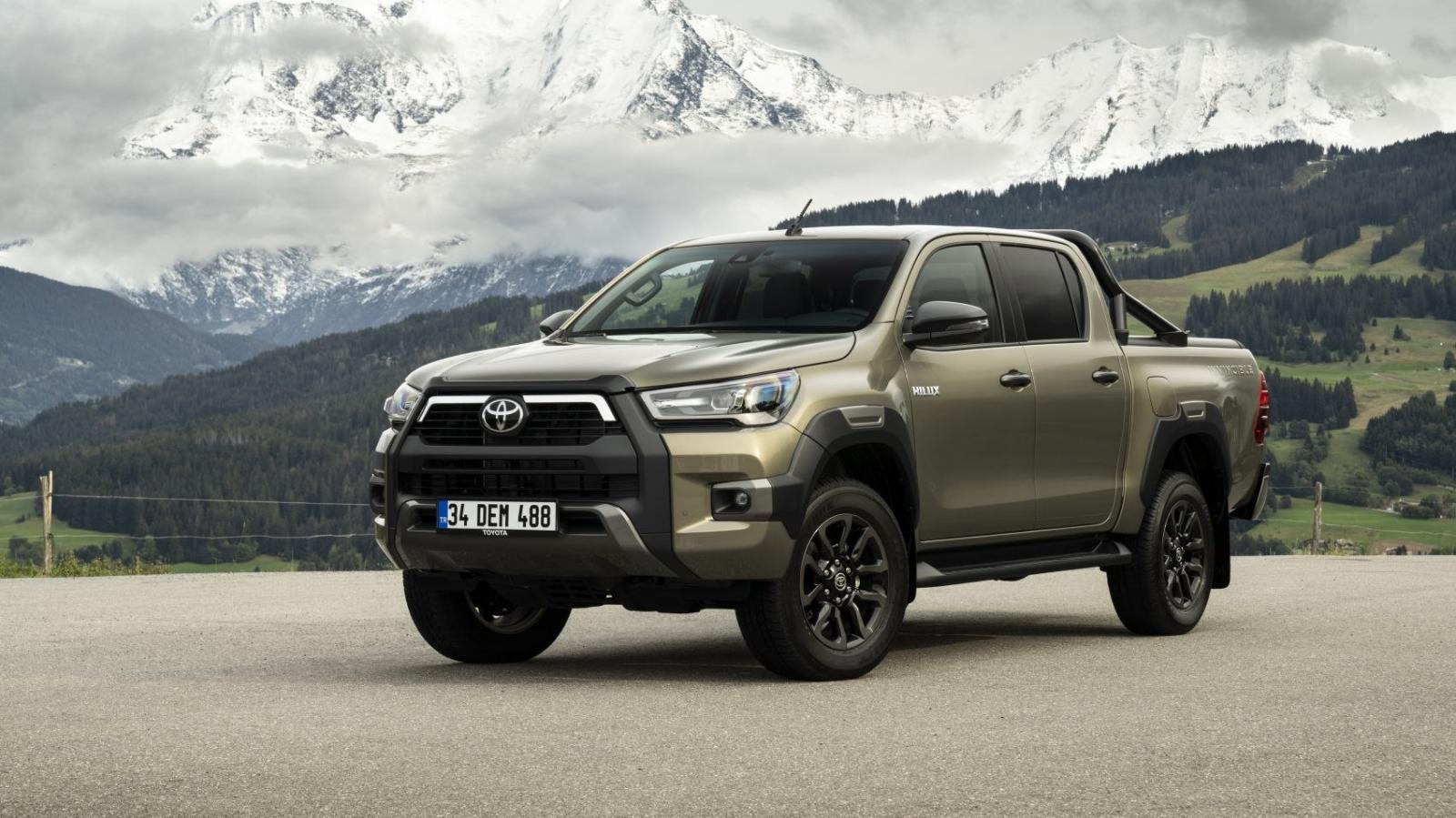 Toyota Hilux Review
Exterior
Let's get started our Toyota Hilux review with its exterior. Toyota Philippines has finally released the refreshed version of their popular Hilux pickup truck! This generation of Hilux in the Philippines bears a bolder and more rugged exterior design than ever before. 
It is evident in both the standard and Conquest models. The top-trimmed Conquest variant features a more macho look to separate it from the earlier Standard model that leaned on the safer and more conservative side.
On the road, the Toyota Hilux exterior will either be accompanied by halogen projector headlights or reflector headlights – depending on which variant you choose. Premium versions of the Conquest are fitted with 18-inch gloss black alloy wheels complete with bright DRLs.
Interior
You will find that the styling elements on-board the Hilux stand out subtly but distinctly as well!
This Toyota Hilux has stripped out some mainstream elements to bring out the truck's industrial roots. The roof lining has been removed, and fender liners are in place. It is an almost linear interior that features a more industrialized look and feels.
Consumers can choose between leather or cloth upholstery when they purchase a Toyota Hilux. This car has climate auto-control and steering wheel controls in terms of other features.
Depending on the make and model, the Toyota Hilux interior also has a multi-function display in the middle of its gauge cluster.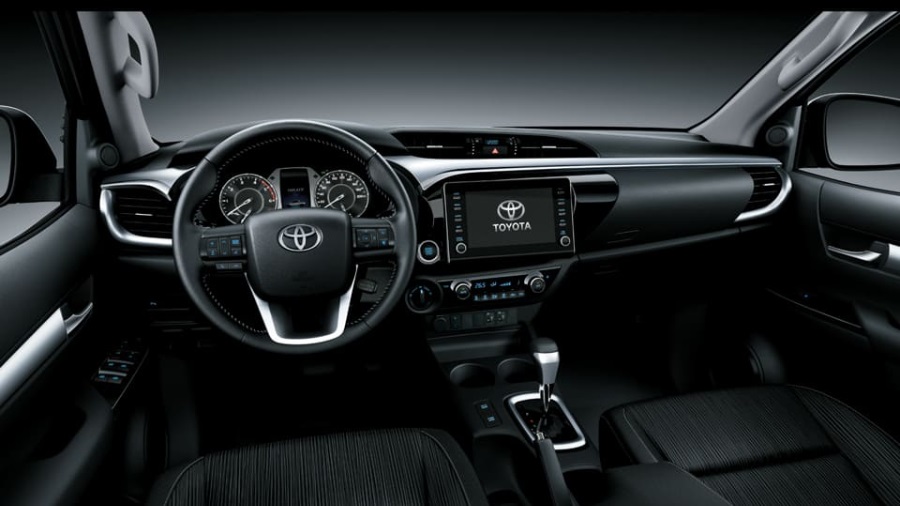 Toyota Hilux elegant interior 
Engine
For its entry into the Philippine pickup truck market, Toyota offers two different engine options for the Hilux. 
One is a 2.4-liter 2GD-FTV diesel which generates 148 hp at 3,400 rpm and 400 Nm of torque at 1,600 to 2,000 rpm. And the other option is a 2.8-liter 1GD-FTV turbo-diesel engine that can create 420 Nm of torque at 1,400 to 3,400 rpm and 201 hp at 3,400 rpm.
Both Toyota Hilux engines offer fuel-efficient paired with a 6-speed manual or automatic transmission.
Safety
The Toyota Hilux is a safe ride, as to be expected from any vehicle produced by Toyota for the past few decades. The car comes standard with seven airbags formed out of a trio of driver and passenger airbags and a set of front airbags designed to protect both shoulders, ankles, and thighs. 
The Toyota Hilux comes standard with an electronic ABS brake force distribution. It supports the brake and also stability control. As usual, the mileage will depend on the configuration you choose.
Toyota Hilux Specs
Toyota Hilux 2022 Price Philippines
Pros and Cons
The last thing in our Toyota Hilux review, we would like to conclude some advantages and disadvantages of this automobile.
Pros
Long-term insulation

Great safety system

Plenty of variants and prices to choose
Cons
High-priced

Small display screen
Conclusion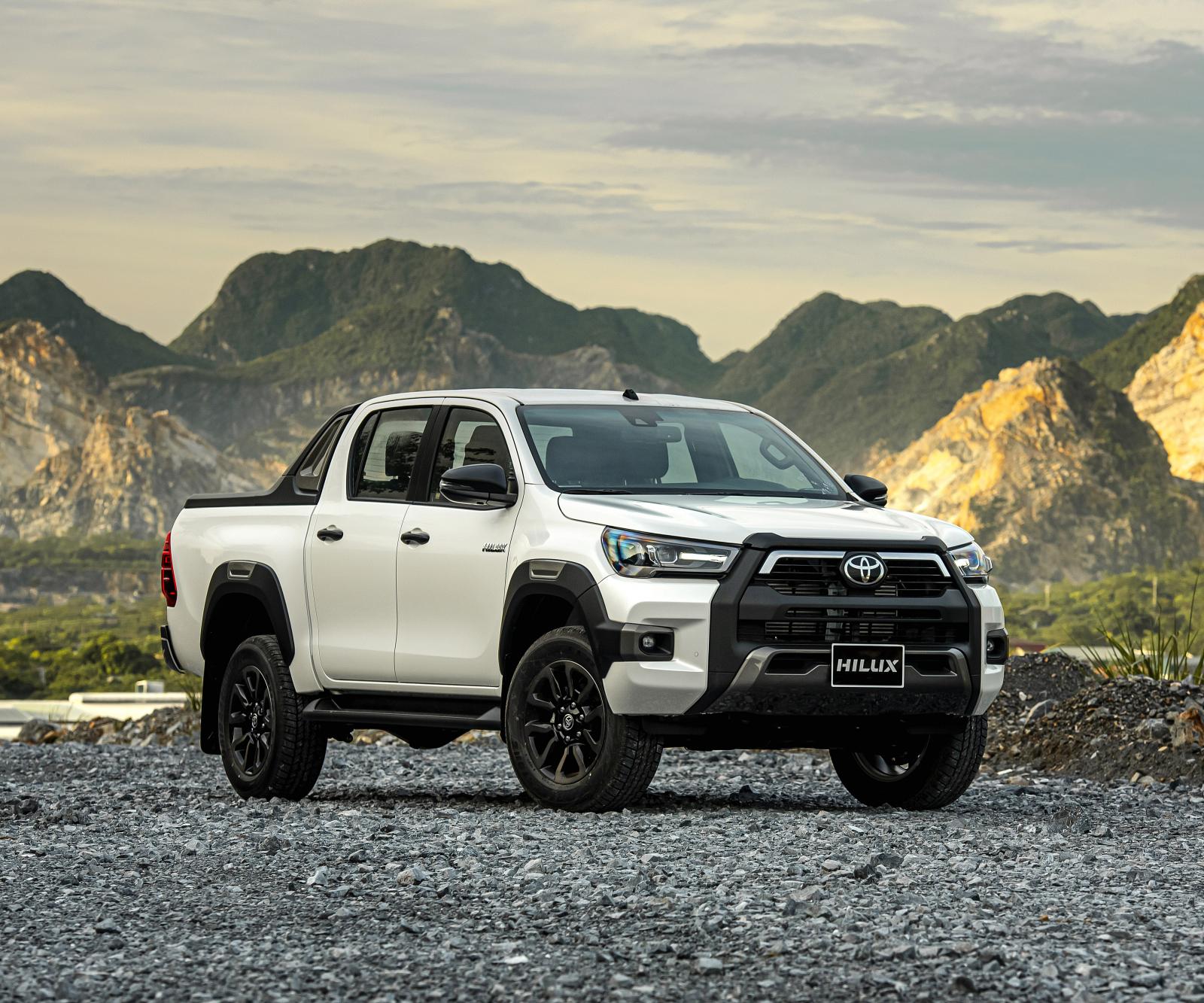 The Toyota Hilux is an icon in the world of trucks. It is a classic, rugged, and yet stylish truck. With the new Hilux, Toyota is looking to improve in three ways: better performance, better comfort, and better tech. 
We hope you enjoyed our article Toyota Hilux review on Philcarprice.com. The new Hilux is scheduled to arrive in showrooms soon. Be sure to check back with us then to find out more about this exciting new release!
View other reviews