Toyota Hilux Colors - A Wide Range Of Choice For Customers
Updated Apr 27, 2022
Toyota Hilux 2022 conquers many customers with an extremely powerful and modern design equipped with many safety features, so it is popular with domestic customers. This car model also comes with many changes in design as well as improvements and upgrades to bring many interesting experiences.
In addition, Toyota Hilux colors are diverse so that customers can choose their favorite color. However, the price of a Toyota Hilux also varies depending on each color. Let's go through this article for more details!
Toyota Hilux Overview
Exterior
Toyota Hilux 2022 wears new design lines that make many customers feel surprised by these design lines of the car. If we look directly, we can easily detect these unique design lines. 
The grille comes in a unique honeycomb shape. Two sharp sinewy lines along with many curved design lines will bring a luxurious beauty to the front-end design.
The lights in front of the car are in a unique rectangular shape, giving a completely different look to this car. The headlight system features halogen lighting technology to provide good light for the driver to see. Therefore, customers will not need to worry when operating their cars on too dark roads.
Interior
The interior design includes many modern features such as a 7-inch DVD touch screen, USB or Bluetooth connection. Additionally, there is a six-speaker sound system integrated with Apple CarPlay or Android Auto system. This system will display the necessary information so that customers can relax and remove stress from their work.
Moreover, Toyota Hilux 2022 also comes with a SmartKey, automatic or manual air conditioning system to give customers a comfortable living and resting space.
Engine And Safety
Some safety features in Toyota Hilux 2022 are: 7 airbags, traction control, support for horizontal departure, reverse camera, GOA chassis, seat belts, tables dump brake pedal, ABS anti-lock braking system, electronic force distribution system, and advanced brake support system. All of these features make the vehicle operate safely.
Toyota Hilux Colors 2022
Toyota Hilux 2022 pickup truck is available in 7 colors: Super White, Black, Gray, Silver, Red, Orange, Blue. According to the price of a Toyota Hilux, Red is more expensive than normal colors.
You can look through all the colors below and then choose the right one for yourself. 
Toyota Hilux Colors:

White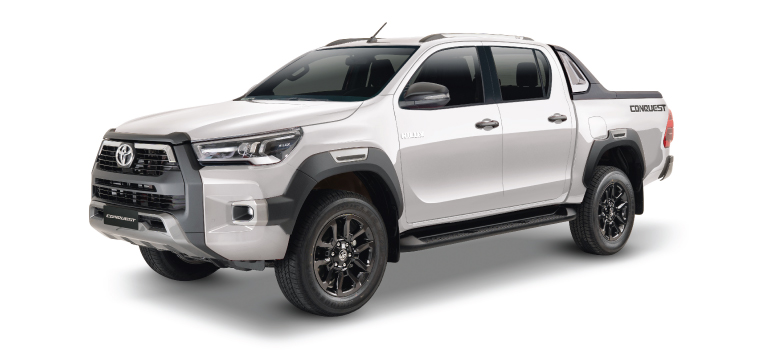 White has always been a mainstay when it comes to choosing colors in car models because of its simplistic style that symbolizes cool-traditionalism. This color is also available in all variants of Toyota Hilux such as 2.4 4x2 Cargo M/T, 2.4 4x2 FX with Rear Aircon M/T, etc. 
White color is also a popular car that you can see on the road. However, Toyota Hilux white still attracts many customers, and its price is also higher than other colors. There is also the super white color which will provide Toyota Hilux with a personalized appearance. 
Toyota Hilux Colors:

Black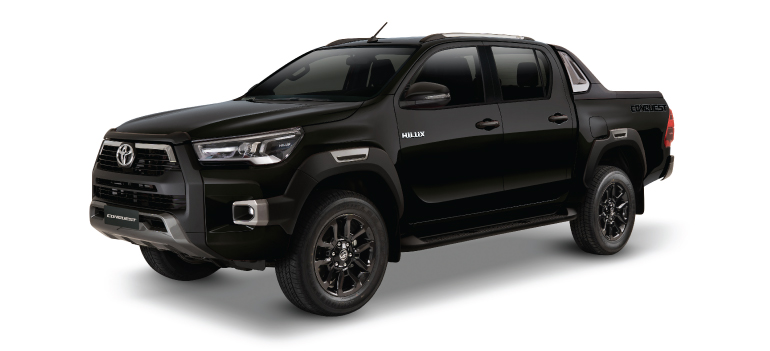 Toyota Hilux black is also the choice of many customers because it brings your car a luxurious appearance. However, it can be hard for you to keep clean with this color, so you should spend time tidying it after using it. 
A sports car like Toyota Hilux is suitable in black color. This color also helps you to cover up some light scratches easily. 
Toyota Hilux Colors:

Gray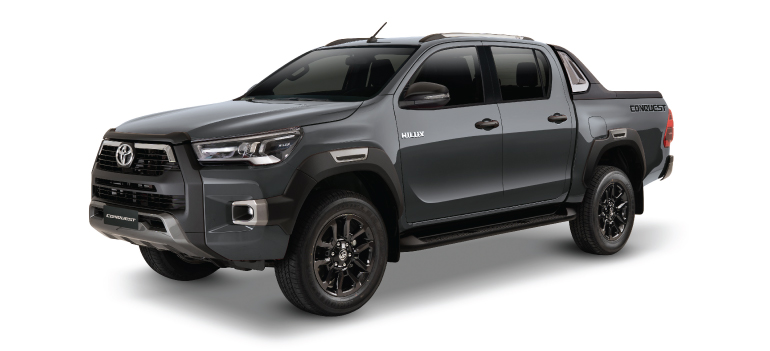 Toyota offers a variety of colors, and they can be used on different types of vehicles, depending on where people might see your Toyota. If you want to keep your Toyota mainly in the city, a lighter color car will do better. However, if you want to use it everywhere, a gray color might work best.
Toyota Hilux Colors:

Silver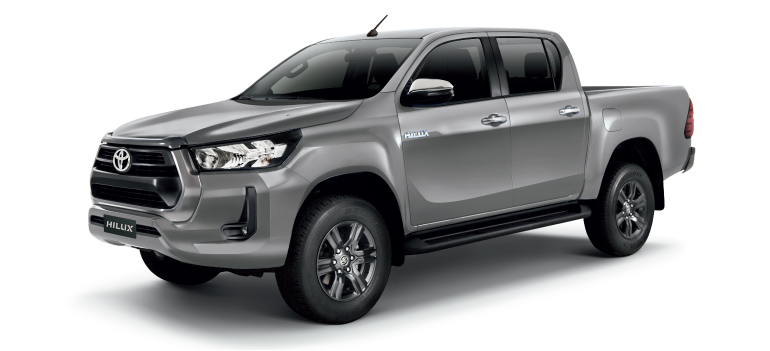 Like the gray color, the silver one is also suitable for many customers. If you want to buy a silver Toyota Hilux, you can choose many variants such as 2.4 E 4x2 M/T and 2.4 G 4x2 (in both manual and automatic). Some Conquest variants are also available in this color.
Toyota Hilux Colors:

Red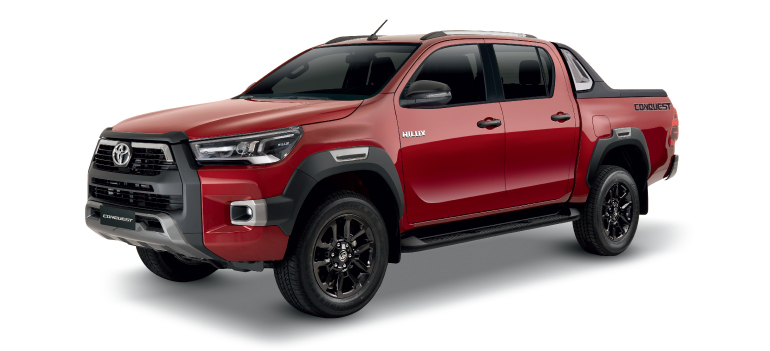 Toyota Hilux red is one of the most expressive hues for this car model, and it can be considered a youthful color. This color, combined with the aggressive exterior, will bring this car an impressive appearance.
Toyota Hilux Colors:

Orange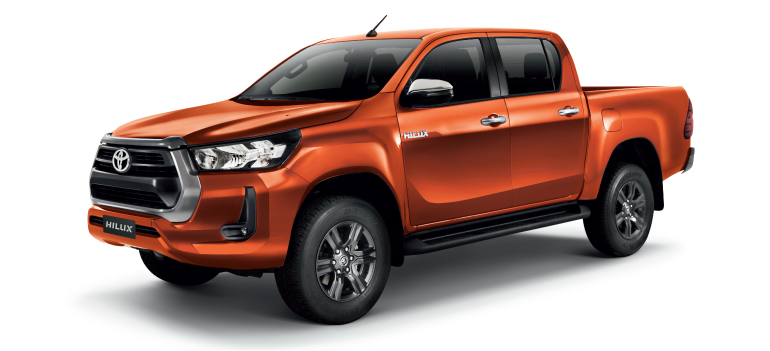 Orange is not a popular color for a car, so it will bring the customers exclusivity when they drive on the road. If you want to buy an orange car, the only choice is Toyota Hilux G 4x2 (in both manual and automatic transmission).
Toyota Hilux Colors:

Blue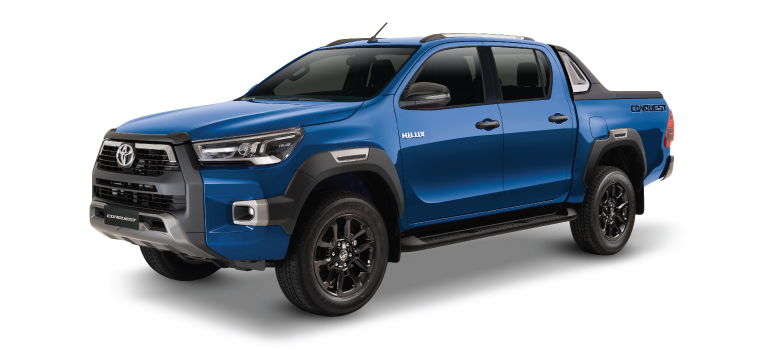 Toyota Hilux blue is also the best-seller when it comes to the favorite color of customers. Most of them like this color because  it looks luxurious and fashionable. It is also easy to clean and can cover some small dirt in your car. 
Conclusion
No longer neutral, half strong, and half elegant as before, we now have a muscular Toyota Hilux, the bunker in both design and operation. It is not inferior to any pickup model in the same segment. 
Hope you find this article on Philcarprice.com about Toyota Hilux colors useful and hope you can choose the right color of your dream car!
View other reviews