Toyota Hilux Fuel Consumption - Excellence With Other Competitors
Updated Apr 25, 2022
Toyota Hilux is Toyota's oldest pickup truck model, launched in 1968. For more than 50 years, Hilux has scored absolute points globally for a durable, powerful vehicle that challenges all topography.
Hilux has also achieved impressive sales in major global markets with a growing number of customers. So what has made this model so popular? It may be partly because of Toyota Hilux fuel consumption. Let's check it out!
Toyota Hilux Innovation 2023
The change in the appearance of the Toyota Hilux improved version is very little, and many people may not realize it. The most recognizable detail is the redesigned muscular and more modern grille cluster, a combination of chrome rims and glossy black plastic. Other details on the outside are almost unchanged, including 18-inch wheels.
The interior is almost unchanged. All seats on the car are covered with leather to create a luxurious feeling. The performance of the 2.8L diesel engine on the Toyota Hilux 2023 remains unchanged; the Japanese automaker only tweaked it to increase traction slightly. 
In addition, this pickup model comes with the Toyota Safety Sense driver assistance system, which includes emergency braking, adaptive cruise control, lane departure warning, and traffic sign recognition. Therefore, it is safer and saves energy for drivers.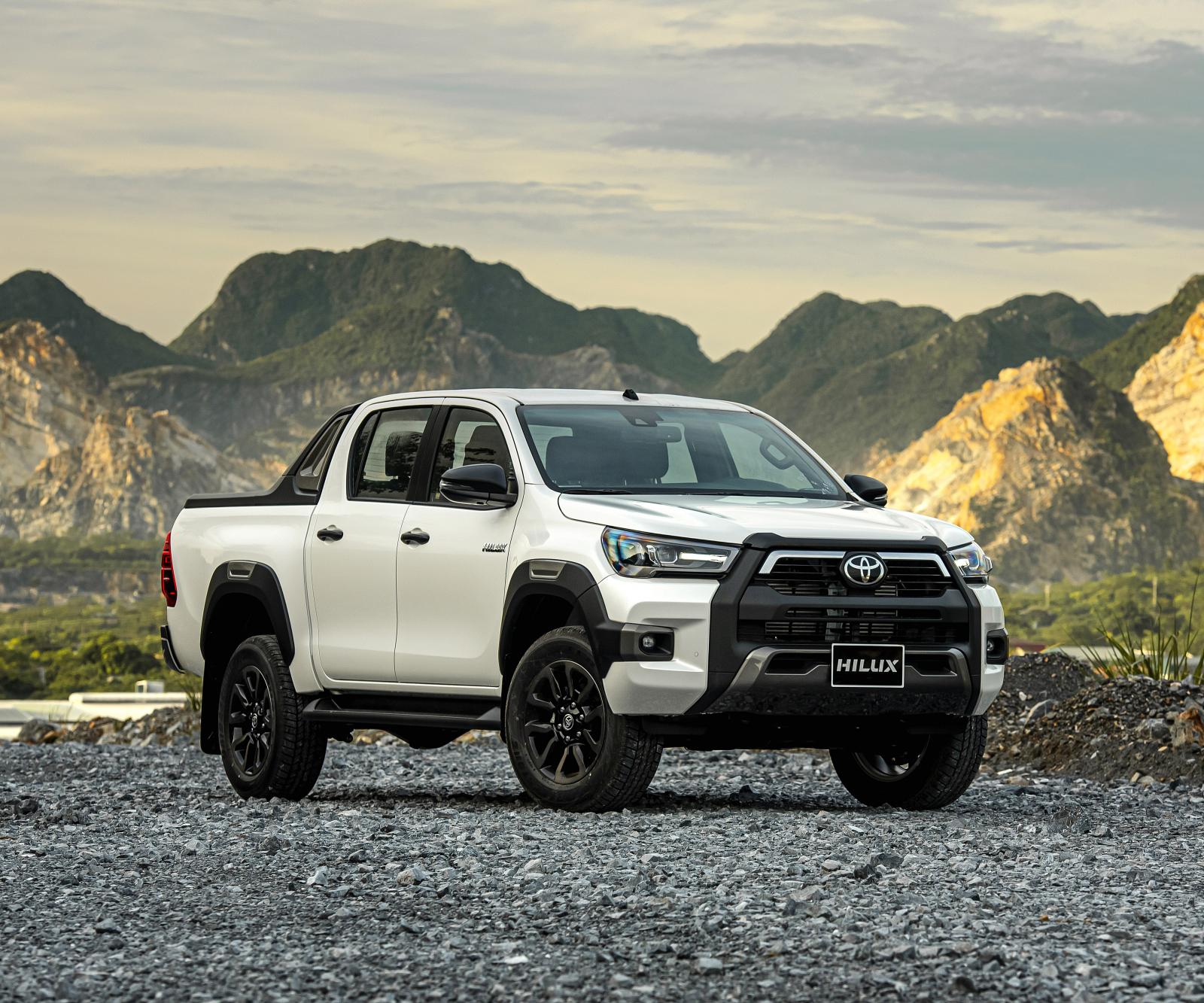 Toyota Hilux Fuel Consumption
Toyota Hilux 2023 has two engine options. The first is a 2.4L diesel engine, 4 cylinders in line. It has a maximum capacity of 147 horsepower at 3400 rpm, maximum torque of 400toy Nm at 1600 rpm.
The second is the option of a more powerful 2.8L turbo diesel engine with a capacity of 201 horsepower at 3400 rpm and 500 Nm of torque at 1600 rpm.
According to the announcement from the company, Toyota Hilux fuel consumption km/l is 9.7L/100 km, and the fuel tank capacity is 80 liters. Thanks to this design and a rear-wheel-drive system, this model can save fuel, making it easy for customers to conquer different roads.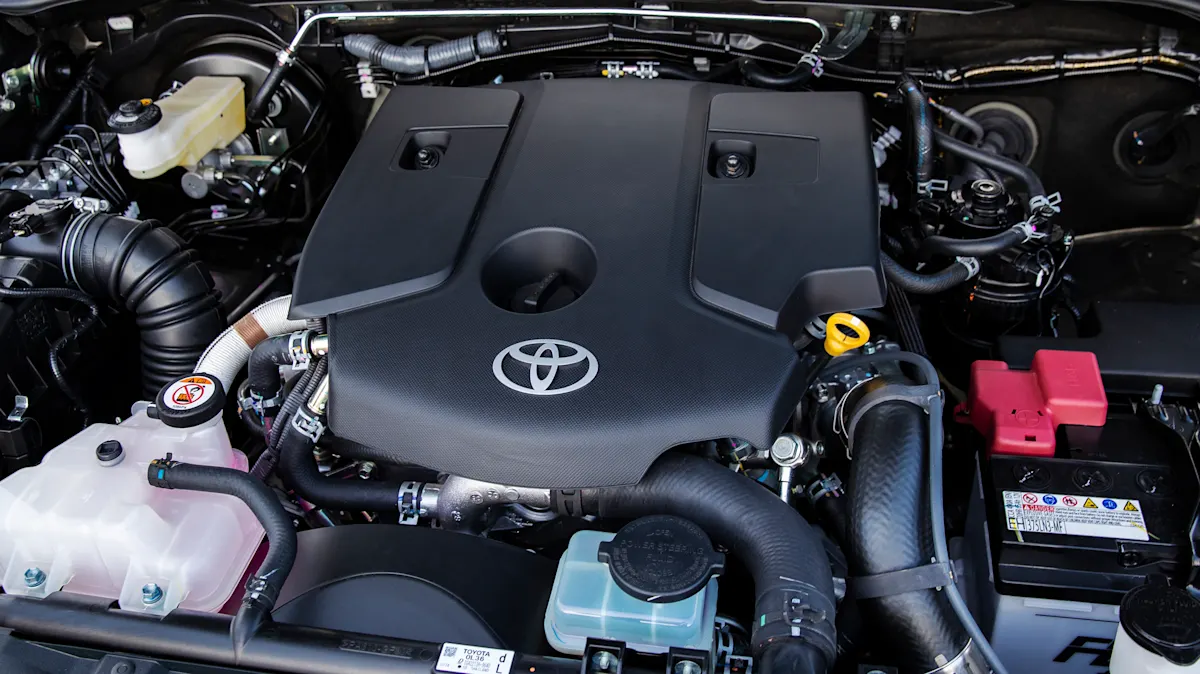 You can also look at the table below to see the differences in specs among Toyota Hilux variants:
Toyota Hilux Fuel Consumption Versus Other Cars
Chevrolet Colorado
With a capacity of 161 horsepower and 180 horsepower, Colorado shows its power. Not only that, the fuel economy of this car is very good with 7.9L / 100km of mixed roads. And it is thanks to this fuel economy that Colorado has won the hearts of many customers, and it has become a competitor with Toyota Hilux.
Nissan Navara
People cannot deny the fuel economy of Nissan Navara. With a capacity of 161 horsepower or 188 horsepower, it only consumes 8.12L / 100 km of mixed roads. Compared to competitors, this is also the same consumption level. However, the following are still considered pickup trucks with good fuel economy in many countries.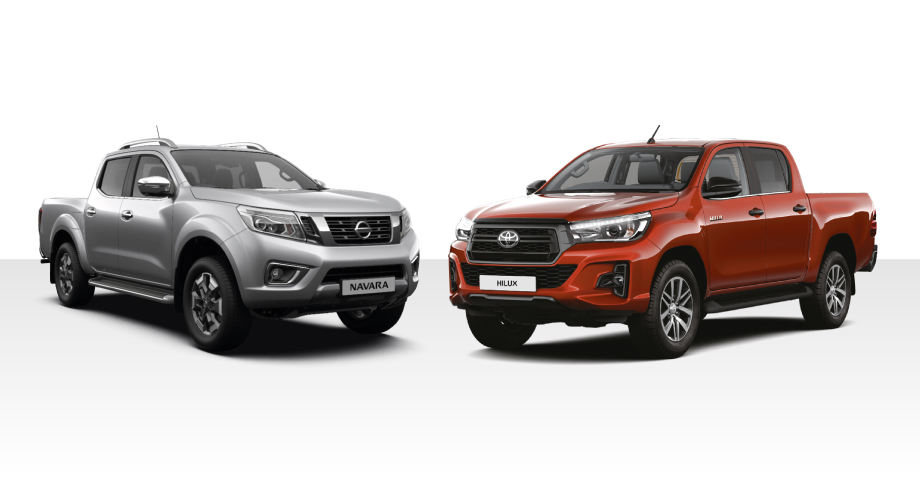 >>> Read more: Toyota Hilux vs Nissan Navara
Ford Ranger
The most notable change in the Ford Ranger pickup is the appearance of a Bi-turbo engine. This engine has a maximum capacity of 213 horsepower, which is an oversized power level in the pickup segment. Besides, there are 2 power levels of 160 horsepower or 180 horsepower for customers to choose from. 
Because of the engine upgrade with outstanding power, the Ranger's fuel economy is somewhat reduced. Specifically, this model has a consumption of about 8.5L / 100km on mixed roads. This also can compete fairly with Toyota Hilux.
>>> Read more: Toyota Hilux vs Ford Ranger
Conclusion
If you are considering Toyota Hilux fuel consumption in comparison with others, we hope this article will help you. This car model is one of the most economical ones that many customers want to buy. In addition, it also has various versions and comes with many innovations to meet all the demands of customers. 
We're really glad that we can share with you useful information about the Filipino automotive market. Hope you will keep supporting Phil Car Price for long long time.
View other reviews