Toyota Hilux Vs Nissan Navara: The Endless War In Pickup Truck Segment
Updated Apr 25, 2022
Both Toyota Hilux and Nissan Navara are the most popular choices in the pickup world. These vehicles may have similar features in terms of safety and engine performance, but some features are quite different. So, Toyota Hilux vs Nissan Navara: who is the winner?
Let's get into the details; we will be covering all aspects of the vehicles in the comparison.
Toyota Hilux vs Nissan Navara Comparison
Dimensions & Capacity
These two cars are quite similar in size. It'll be hard to tell at first glance that one is bigger than the other; however, when comparing numbers, it turns out that the Toyota measures 5365 x 1855 x 1815mm while the Navara is slightly smaller, measuring 5260 x 1850 x 1810mm.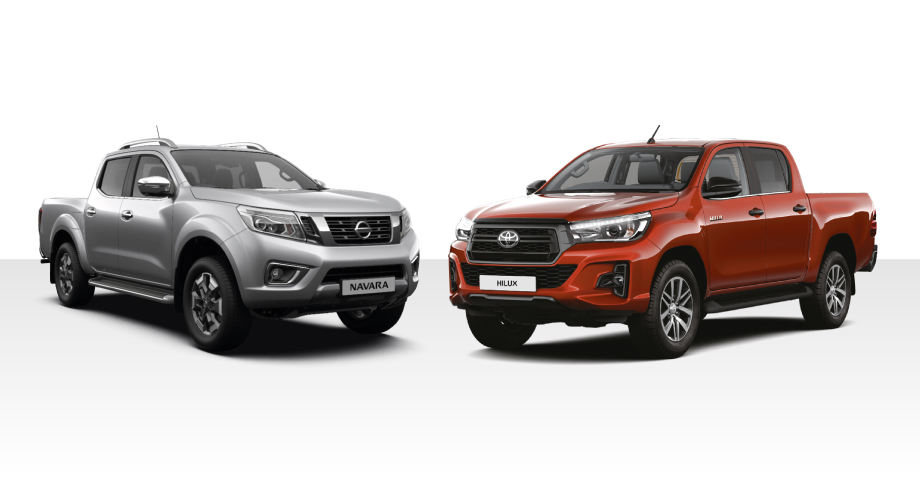 The Toyota takes the off-road experience to a whole new level. With its ground clearance of 279 millimeters, you can enjoy greater freedom when driving in more rugged terrain. 
The Navara has a lower ground clearance at just 245 millimeters, making it ideal for traveling in more civilized areas that require less off-road maneuvering. 
However, its wheelbase is longer than the Hilux's, which increases cargo space and gives passengers an overall spacer feel inside.
Design & exterior 
It's not easy to decide which one has the better design because tastes in cars vary; some love the soft curves of Navara while others go for bolder, more boxy designs of Hilux. 
Both models sport a 2-stage grille accompanied by wide halogen headlights. These lights have an automatic on/off function convenient for drivers. The cars also have LED light clusters and strips for visibility at all times of the day.
However, we agree that color is one of the most aesthetic ways to judge a car's appearance. The Hilux, which comes in 5 colors, has a smaller color range than Navara, which has eight colors to choose from.
Interior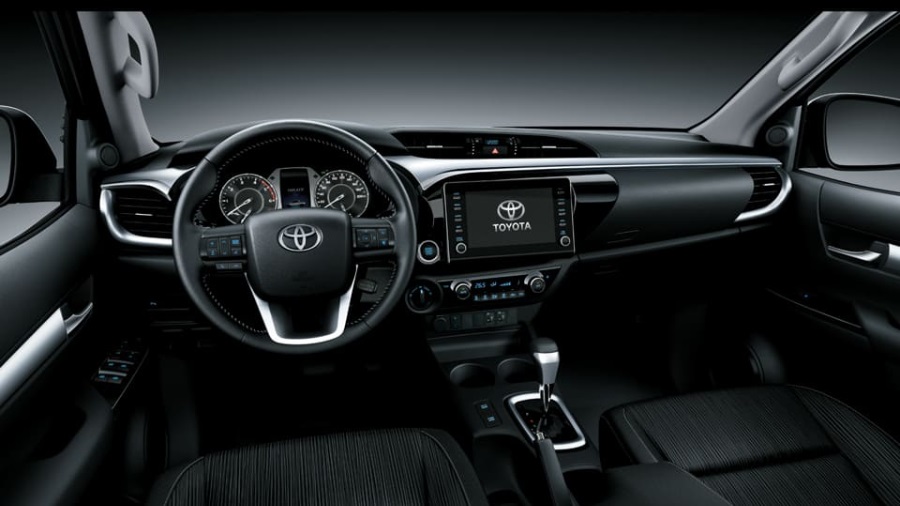 Both models offer a neat, organized interior that is surprisingly spacious. They made certain that the plastic used did not seem cheap but is actually of high quality, especially if you spend a lot of time in your car. 
They also have multimedia systems for entertainment, supporting DVD, USB, AUX, Bluetooth connectivity, and 6-speaker sound systems. However, there is a small difference: Toyota has a larger 7 inches display than Navara, with only a 5 inches screen size.
Engine
Toyota Hilux wins this engine power round. This car is driven by a 2.8-liter turbo diesel engine that delivers 201 hp and 500 Nm worth of torque, while the Nissan comes at you with the same engine type with 2.5 liter that produces 187 hp and 450 Nm worth of torque. 
With the Nissan, you can only get an automatic transmission. You can choose between a 6-speed manual or an automatic transmission on the Toyota. 
It seems that engine torque may slightly decrease when it is not mated to the manual transmission, but regardless of this, Nissan is still a true workhorse in the segment.
Driving experience and comport
The Nissan outshines its competitor in this round due to its unique multi-link suspension that features coil springs instead of leaf springs. Usually, vehicles utilizing leaf spring setups have comparatively poorer ride comfort, like the Hilux.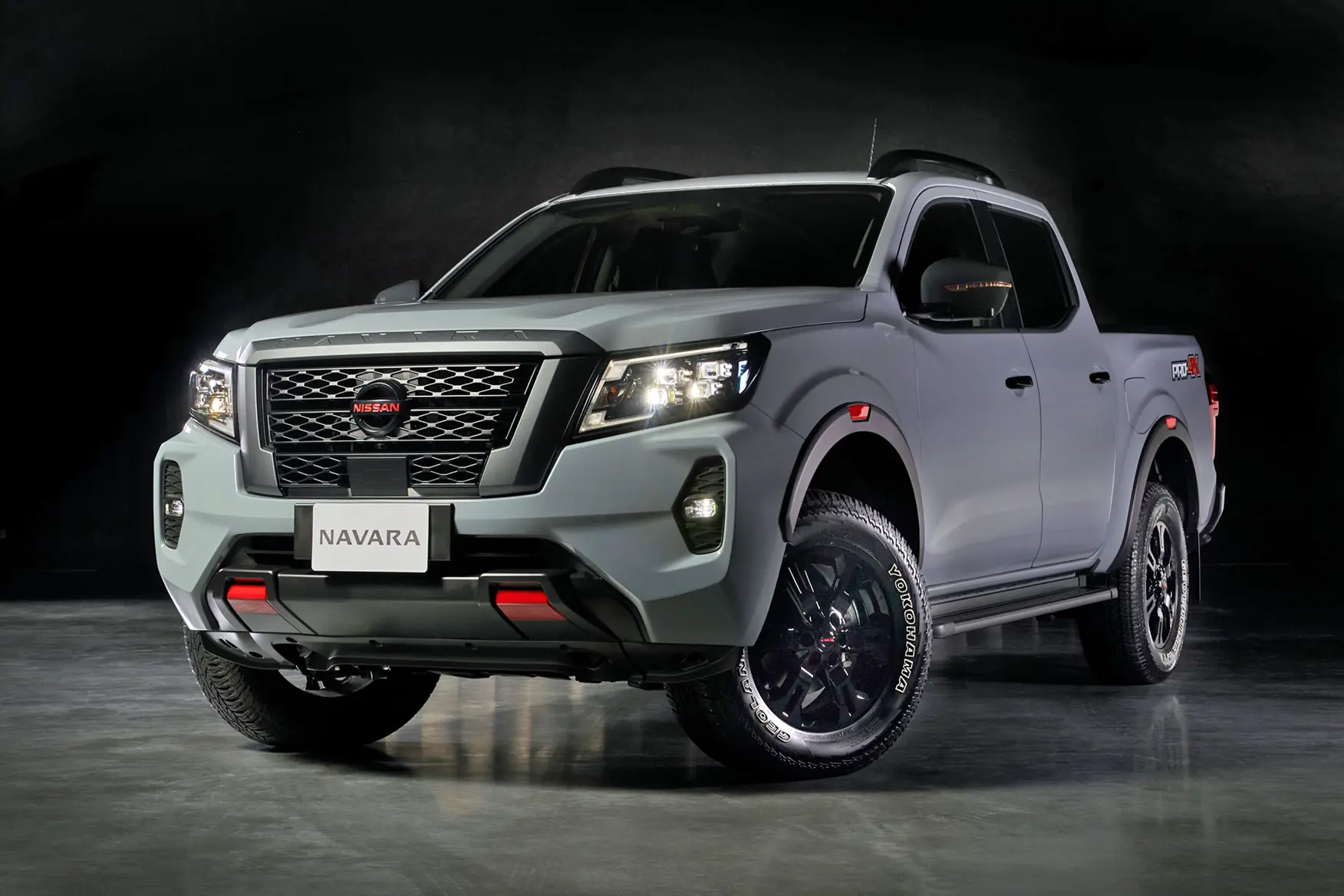 Nissan's suspension setup also helps it have a higher payload capacity. There is no doubt that this car is perfect for businesses or individuals who need a reliable truck for everyday use.
Variant & Price
Nissan has a lower price range for its variants (from ₱1,026,000 to ₱1,746,000), while Toyota Hilux price Philippines is at ₱1,135,000 (lowest trim) and ₱1,985,000 (highest trim). 
However, for those who buy the Aspen Pearl White versions of Nissan Navara, the price will increase ₱15,000 compared to other color options.
Who Wins The Battle?
Thus, it is readily apparent that these two vehicles are quite evenly matched regarding size, exterior, and interior. However, the Navara has the upper hand regarding price points and driver experience. 
Toyota's Hilux is deemed superior on account of power, stability, durability, and its ability to retain usage value through the vehicle's lifespan.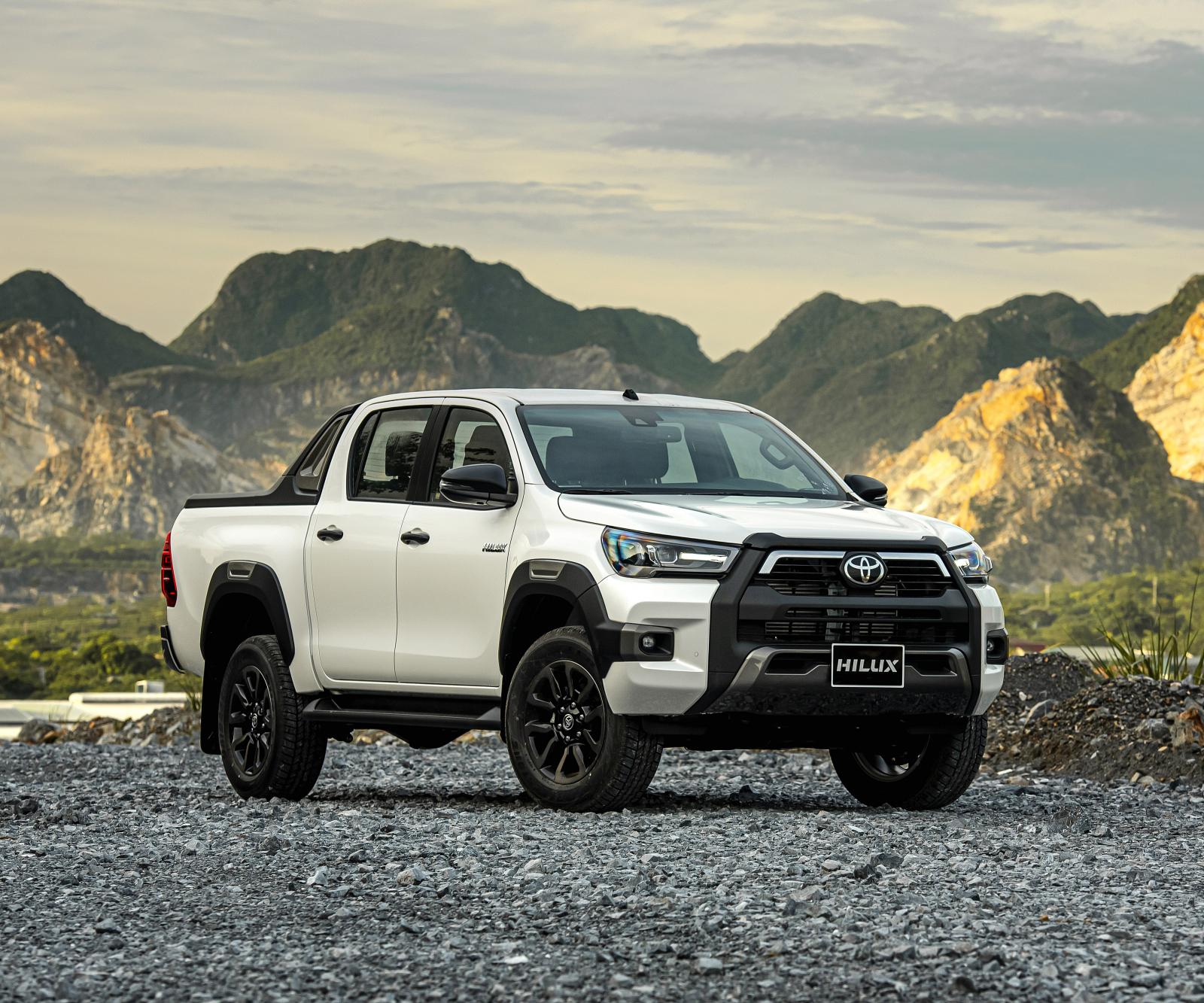 Conclusion
So here we have the Toyota Hilux vs Nissan Navara. Is there any car you like?
As you can see, it's a very close call between the two, and it really comes down to what your specific needs are. We hope this article helped you make an informed decision on what to buy, and feel free to contact us if you have any questions or concerns.
If you are finding more infomation about car market, especially car prices, you can check Car Price Philippines for the latest news!
View other car comparison