Mitsubishi Strada Vs Toyota Hilux: Which One Is Better?
Updated May 10, 2022
 When it comes to midsize commercial vehicles, the two most popular choices are the Mitsubishi Strada and Toyota Hilux. So which one is better? 
Mitsubishi Strada Vs Toyota Hilux, each one has many features that may be worth their cost. To find out, let's have a look at what each car has to offer and determine which one is more fitting to your needs. 
Overview Of Mitsubishi Strada Vs Toyota Hilux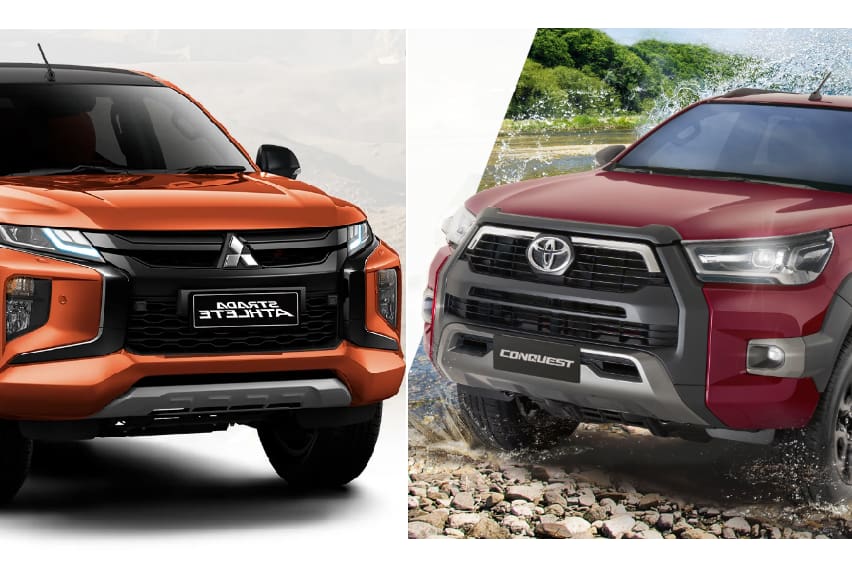 The Strada vs Hilux comes from two famous automotive brands: Mitsubishi and Toyota. You can totally rely on the reputation of these two firms. 
Mitsubishi is a Japanese multinational automotive company headquartered in Tokyo, Japan. It manufactures a wide range of commercial vehicles, from large trucks and buses to small cars. In 2017, the company sold 71,001 models in the Philippines. 
Mitsubishi has 50 dealerships throughout the Philippines. The corporation offers a wide range of products and services, including new and used cars, truck and bus sales, parts, and services. Customers can choose between standard or all-wheel-drive models for their needs. 
Toyota Philippines is the largest automotive brand in the Philippines, with a 38.54% market share according to the 2017 Philippine Automotive Industry Report by the Department of Trade and Industry (DTI). 
It is headquartered in Japan and has been manufacturing cars in Southeast Asia since 1957. The company began operations in the Philippines with three dealerships—in Makati City, Quezon City, and Pasig City—and has since expanded to 78 locations.
Today, Toyota Philippines offers a wide range of products and services for drivers and their families. The company's portfolio includes sedans, SUVs, trucks, luxury cars like the Camry and Corolla models, and hybrids and electric vehicles. 
The Comparison Between Mitsubishi Strada And Toyota Hilux
The Hilux vs Strada are two of the most popular trucks. Both present a variety of features and benefits that make them appealing to consumers. But which one is the better choice? This section will compare the two trucks side-by-side to help you decide.
Exterior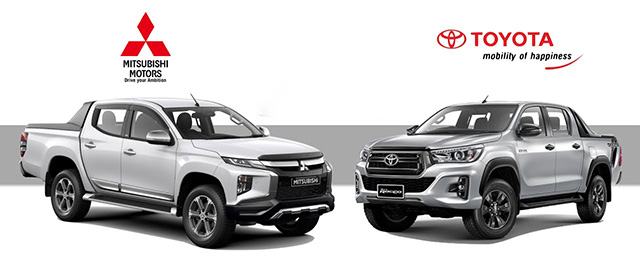 The exterior of the Mitsubishi Strada 2022 is simple yet attractive. It features a boxy shape with a fairly flat front and back. The headlights, grille, and mirrors are all similar to those found on the Lancer Evolution. 
The sides of the vehicle are also pretty similar to its predecessor's, although it does feature some new designs for its taillights and bumpers.
On the other hand, the Toyota Hilux 2022 is a bit more modern than its predecessor. It has a very attractive design with chrome detailing on almost every surface. This gives it an aggressive look that should be appealing to most buyers.
 The headlights have been redesigned, making them smaller than before while maintaining the same size as before. This makes them look good while also giving you better visibility at night. 
Interior
The purpose of trucks is to work hard. That is why they have bare-bones interiors. But today's trucks offer just the opposite. For example, the Strada version and the Hilux trucks provide you with impeccable interior amenities to feel like a king.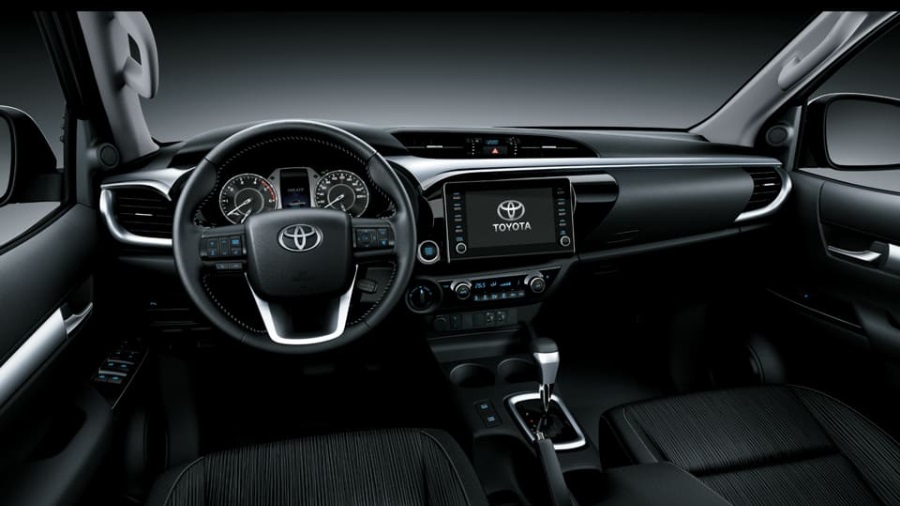 These vehicles come with comfortable padded seats with leather-wrapped wheels, which provide an amazing grip and feel great to touch. 
You will also feel a sense of deja vu as you look around and see that all its controls are strategically placed and properly thought out. 
Everything is well thought out, from the dashboard to the center console to the door trims, and soft-touch plastics are utilized in areas where your hand would rest while driving.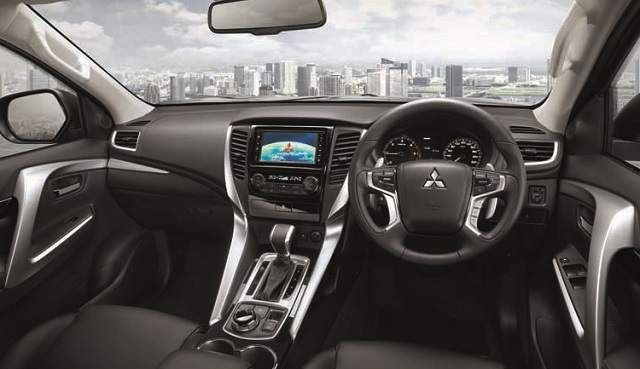 However, you can have rose-colored glasses on as you check out the interiors and think they look great.
A mouse is what you're looking for in an all-in-one entertainment device, and it's not too expensive for your taste. In that case, there are finer points that you'll not need to overlook, including the simple front control panel for volume control.
Engine
The 2022 Mitsubishi Strada is a popular choice for those who are looking for an economical car. It has a good fuel economy, and its engine is reliable.
On the other hand, the 2022 Toyota Hilux is a more powerful car handling rough roads well. Its engine is also very reliable, and it has good fuel economy. 
When it comes to off-road vehicles, there are many choices out there. It's not just pickups that can go off-road; there are SUVs and other great cars. Of course, when you're finding one of the best pickup trucks out there, Toyota will be one of the first names on the list.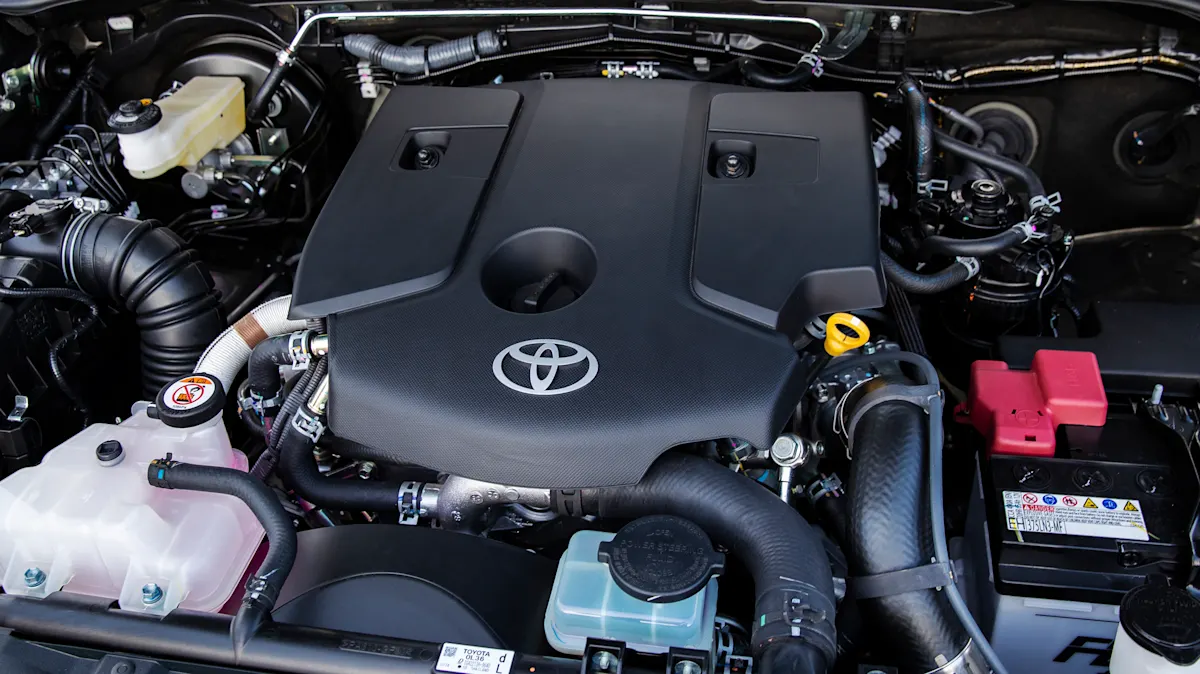 Their new Hilux Conquest has designed a truck with power and innovative features. This truck is ready for anything, no matter what terrain you need to handle or what loads you need to carry!
With 181 hp at 3500 rpm and 430 Newton-meters of torque at around 2500 revolutions per minute, Mitsubishi has a competitive advantage thanks to the 4N15 MIVEC Diesel engine. Transmission is handled by a 6-speed AISIN automatic gearbox that is the same on both reels. 
Mitsubishi's Super Select II drive selection technology separates the Strada from the Toyota model. 
You may fine-tune the suspension of the Strada to increase agility at the spending of towing capacity. To fulfill your Dakar Rally fantasies, you may choose from several terrain types: sand and rock, mud, gravel, and snow.
Price
The Toyota Hilux 2022 price Philippines starts from ₱998,000 for the GL 2WD. Electronic Brake Force Distribution and Airbags for the Driver and Passenger are all incorporated.
The Mitsubishi Strada 2022 price Philippines is more expensive, which is due to fewer fleet models for the current model. 
Here is the detailed price:
Conclusion
In conclusion, the Mitsubishi Strada Vs Toyota Hilux are both great trucks. They both have their pros and cons, but in the end, it is up to the individual to decide which truck is better for them. 
For those who want to get a good truck for off-roading, the Hilux would be a better choice. But, if you need a more comfortable truck that has more features, you should consider the Strada.
View other car comparison