Mitsubishi Strada Vs Nissan Navara: Which One You Should Get?
Updated May 12, 2022
For many people, mid-size pickups are the ultimate vehicles to own, especially if you are in the market for one. Therefore, the Philippines' market segment is becoming increasingly competitive.
Navara and Strada are two of the most popular pickup trucks. Today, both models have their advantages and disadvantages, but it's possible to find the best pickup truck for your needs. 
So, which of these vehicles appears to be superior on the market? Let's compare the Nissan Navara vs Mitsubishi Strada to find out!
Overview Of Nissan Navara Vs Mitsubishi Strada
Nissan Navara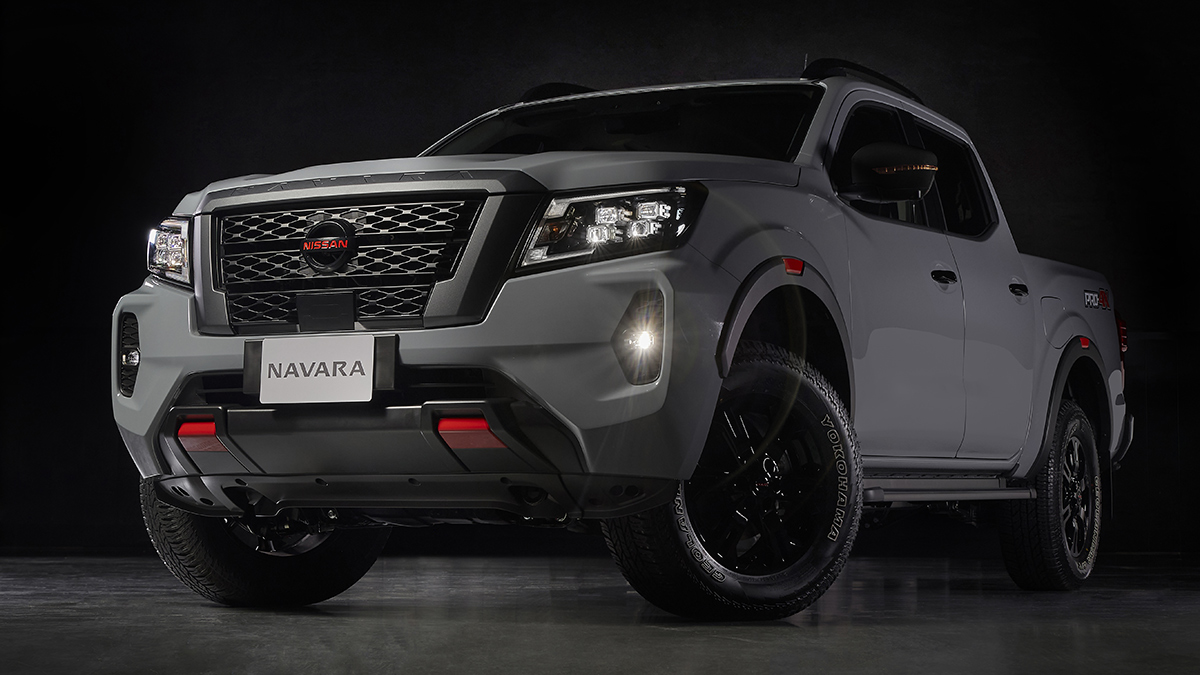 The Navara is a mid-size pickup truck that Nissan Motors produces. Besides, the Navara was first developed to replace the 200 Series Pickup in the Nissan catalog. It is a robust and powerful truck mainly designed for towing and off-roading. 
It was first introduced in 1997 in Australia and manufactured in Taiwan. Besides, it is named the D22 series in the Japanese market, while it is called Frontier in the North American market.
Mitsubishi Strada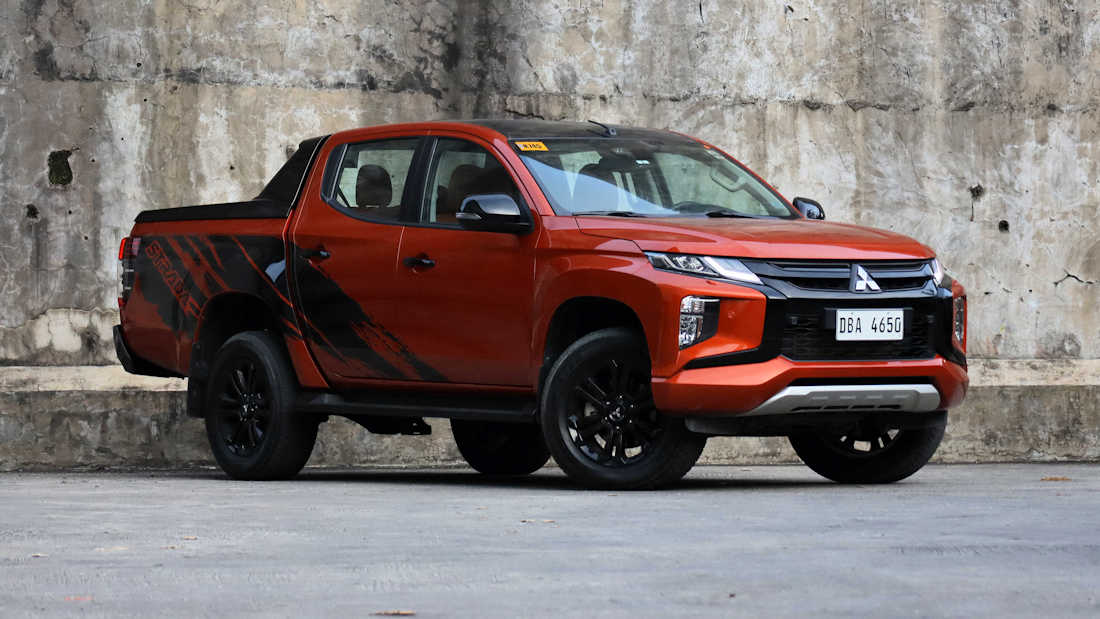 Strada models are well-rounded SUVs for a family of 5-6 members. Unfortunately, it does not have a diesel option, but it compensates more than its brilliant mileage and smooth ride.
Features like climate control, a CD player, ABS, Airbags, a driver vanity mirror, a power-folding third-row seat, and a leather-wrapped steering wheel make it a smart choice for young families. 
If a diesel engine is not essential for you and you are looking for a value for money SUV, you may go for it!
4 Factors To Compare Between Nissan Navara And Mitsubishi Strada

Exterior
The 2023 Nissan Navara is somewhat shorter than the Strada Athlete, but it is more broad and tall. The PRO-4X is 1.875mm wide, 5.260mm long, and 1.860mm tall. It has a 3.150mm wheelbase. 
In contrast, 2023 Mitsubishi Strada is 5.305mm long, 1.815mm wide, and 1.795mm tall. Its wheelbase measures 3.000mm. 
Both trucks have been given extra exterior embellishments to give them a robust appearance. Nissan's general design was well executed, with many orange and black elements.
The truck also has a step board, side-mirror turn signals, and 17 inches gloss black alloys. New taillights adorn the Navara's new back end, embossed with a large version of the pickup's logo.
On the other hand, the Strada Athlete retains some of its basic design elements. However, its specific component is the liberal use of black on the front, sides, back as well as on top.
The outside is capped off with unique decals, a pair of inky black 18-inch alloys wrapped around 265/60 tires & a rear roll bar
Interior
Both cars have a fair amount of space on the inside, but the interior design of both vehicles is unique in their own ways. 
You'll notice that Navara vs Strada shares the same gauge cluster, but we'd like to applaud 2023 Nissan for adding a little something special - an animation! As far as layout goes, Mitsubishi did a better job presenting Strada's dash than Nissan did with the Navara model.
Both cars come with seats made out of leather. Still, the Nissan Navara 2023 line features an oh-so-good design, while the Mitsubishi Strada 2023 has a more controversial color combination.
Other improvements include the rear vents being located directly above the rear seating area, although they may typically be located at the back of the dashboard.
Mitsubishi was creative enough to position them to provide more excellent air dispersion for those in the rear seats of their vehicles. As a result, Mitsubishi Strada wins in this category.
Engine
The Navara PRO-4X is better than Strada Athlete models by a long shot with a 2.5L turbo diesel, outputting 187 horsepower at 5500 rpm and 450 Ib-ft of torque between 1900 and 2500 rpm. 
These figures are the product of the automaker's proprietary DIG-T R2.5 engine and seven-speed automatic transmission system.
On the other hand, Mitsubishi models run with a 2.4L turbo diesel engine that produces 179 horsepower and 430 Ib-ft of torque. In addition, it features an electronically controlled 4x2/4x4 powertrain and additional off-road driving modes to improve its performance on various terrains.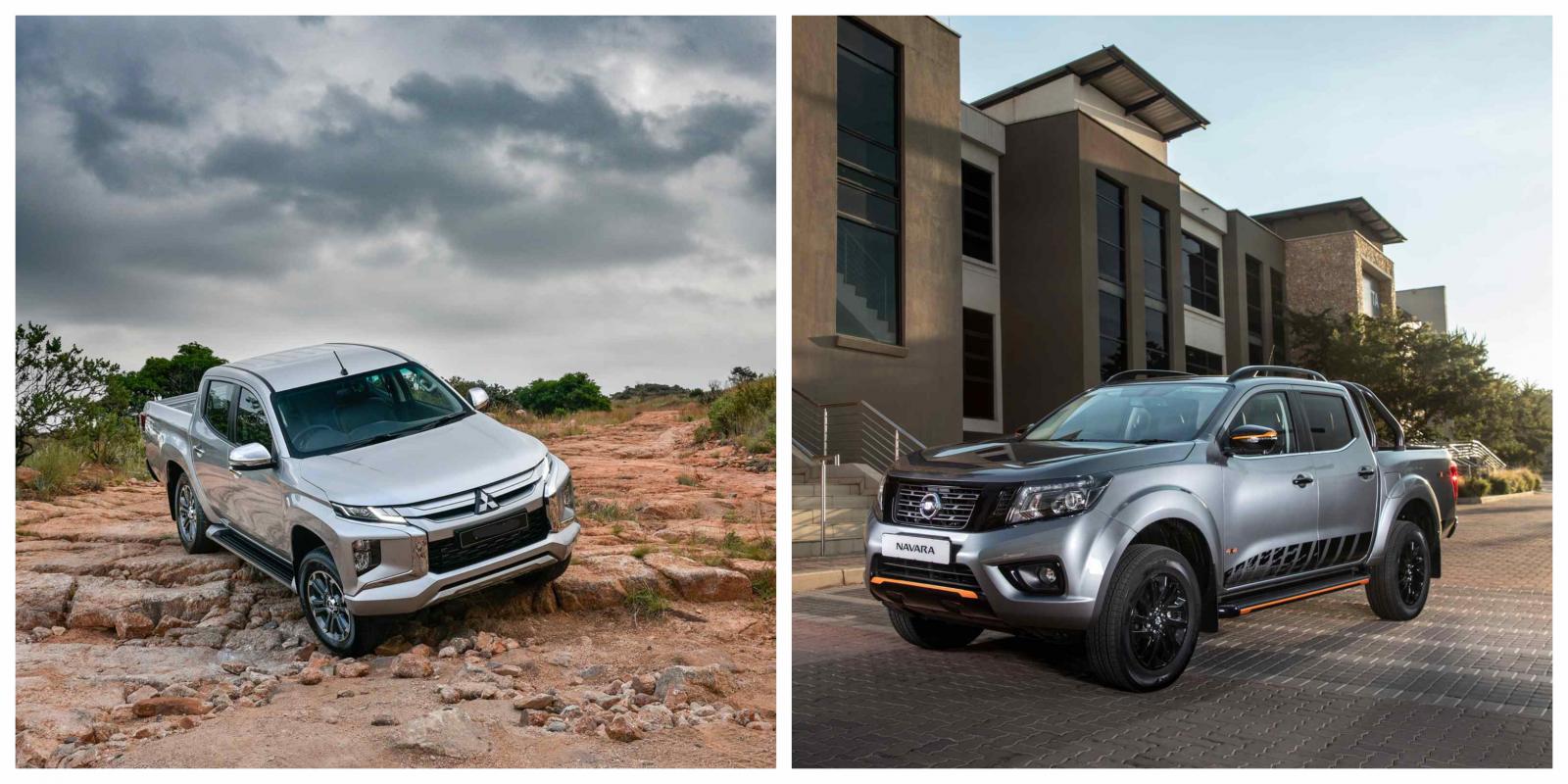 Price 
Now, take a look below at the most recent Mitsubishi Strada price and Nissan Navara price lists in the Philippines:
Mitsubishi Strada Price Philippines
Nissan Navara Price Philippines
Final Thoughts
After comparing Mitsubishi Strada vs Nissan Navara, we've determined that the 2023 Nissan Navara is one of the best pickup trucks in this class. It has great build quality, a roomy cabin, smooth performance, and a comfortable ride. So if you're looking for a mid-size pickup truck, you'd be hard-pressed to find a better option.
Finally, specification comparisons are useful, but nothing compares to a good test drive. If you want to review some more similar contents, check out our category Car Comparisons.
Thanks for reading on Philcarprice.com.
View other car comparison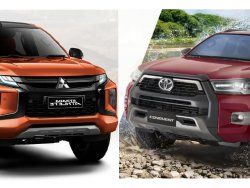 May 10, 2022
You are looking to buy a new pickup truck? You don't know if the Mitsubishi Strada Vs Toyota Hilux is better. You'd better read our article to learn more!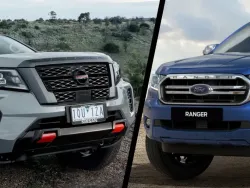 Apr 26, 2022
Ford Ranger Vs Nissan Navara are currently considered the brightest option in the low-cost pickup segment. So, which one should you choose?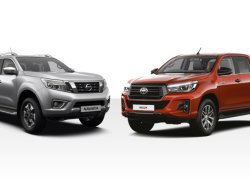 Apr 25, 2022
If you are looking for a pickup truck, any chances you will choose between the Toyota Hilux vs Nissan Navara. Which one is better? Let's find out in this post!