Toyota Hilux Vs Ford Ranger: Kings Of Midsize Pickup Trucks
Updated Apr 22, 2022
Two of the most distinctive midsize pickup trucks are Ford Ranger and Toyota Hilux. Both are comfortable, strong performers, and both have loyal fans.
In this blog, we compare Toyota Hilux Vs Ford Ranger - two giants in the segment, and try to answer the question – which one is the better choice?
Toyota Hilux Vs Ford Ranger Comparison
The midsize pickup truck segment is one of the most hotly contested markets. Since their arrival, both the Toyota Hilux and the Ford Ranger have been at the forefront of this fight. 
Both have been in production for a long time, enjoy a lot of sales, and have a stellar reputation. So, let's take a look at these two trucks side by side and see which one suits you best.
Toyota Hilux Vs Ford Ranger:

Dimensions & capacity 
Hilux is currently the leader in the pickup truck category because its ground clearance of 279mm makes it ideal for maneuvering over uneven roads. 
Meanwhile, Ranger is inferior at 232m. However, this does not seem to be much of a problem as it's still considered above average compared to other vehicles in its category.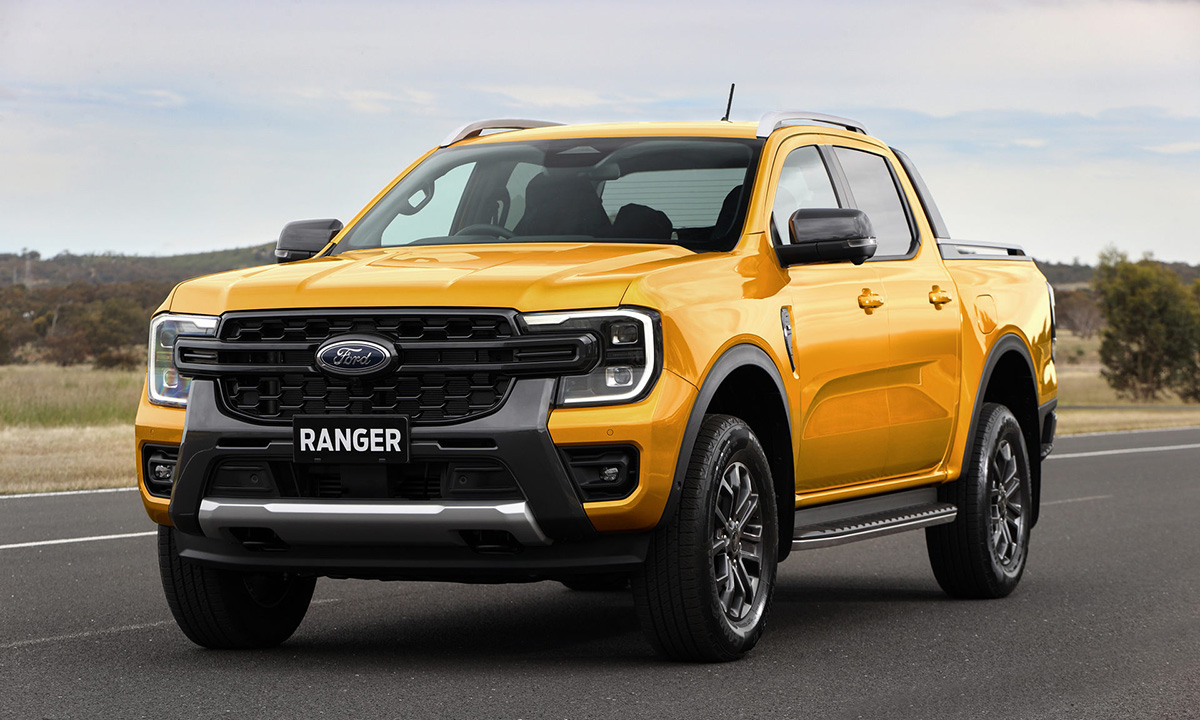 However, the American brand makes up for it with a slightly longer wheelbase than the competitor, giving more interior and rear storage space.
Toyota Hilux Vs Ford Ranger:

Exterior 
The car from Toyota has a simple and sleek design that appeals to many people with its subtle yet beautiful features. The car's headlights are equipped with LED lighting and are capable of adjusting their angle to project light in the direction you need them to. 
Although Ford's body is designed to look sturdy, too many chrome-plated details distract from its overall appearance. However, many consumers like that aggressive look with the large grille. It also has projector lamps that can automatically turn on and off.
Toyota Hilux Vs Ford Ranger:

Interior
The Japanese brand creates a highlight from the neatly arranged cockpit, exalting an extremely luxurious beauty. 
Though it only comes equipped with 1 zone automatic air conditioner, what makes it special from the rest of the cars in its class is that it has air vents for the rear seats and a JBL sound system with nine speakers.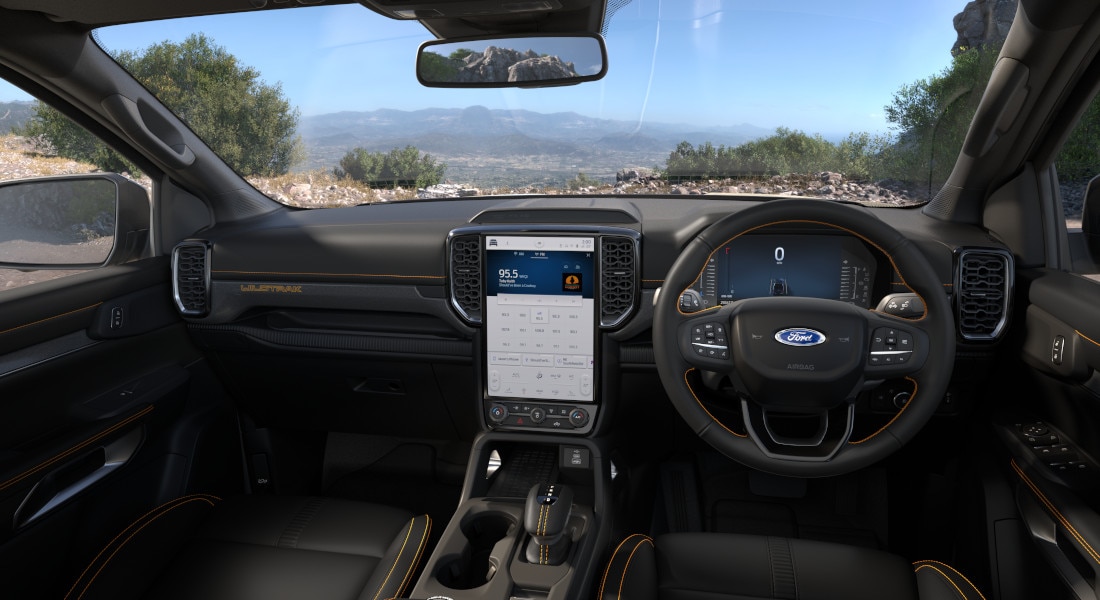 On the other hand, the American brand is no less competitive in owning a spacious cockpit, something a little more urban and eye-catching. The seats are black leather, contrasting stitching in bright orange color.
A few additional first-class accessories make the driving experience more enjoyable and smooth, such as two-zone automatic climate control active noise cancellation. 
Toyota Hilux Vs Ford Ranger:

Engine
Although Toyota has a larger engine capacity, it is clear that Ranger defeats its competitor in terms of power level (210 hp/3.750). Not only does the engine offer more power, but with this turbocharged engine, Ranger is leading the market when it comes to engine power.
Toyota Hilux Vs Ford Ranger:

Variant & price
Both car brands give customers various choices with many options, specifically, Ford with 13 different variants.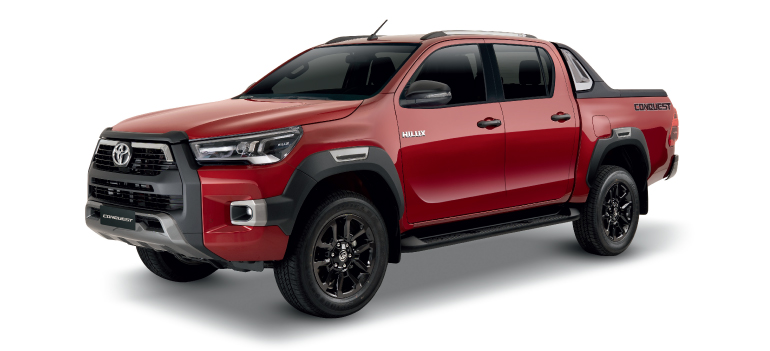 In comparison, Hilux has 8 variants (some variants have additional Emotional Red color, and some are out of stock on the official website).
Toyota Hilux 2022 Price Philippines varies from ₱1,135,000 to ₱1,985,000 for the premium sport version. Another note is that any variant with Emotional Red color will increase the price by ₱20,000.
Meanwhile, the brand from the Ford Ranger 2022 has a selling price of ₱1,155,000 for the lowest trim and ₱1,758,000 for the highest trim, a reasonable price for the quality.
Who Wins The Battle?
In the pickup segment, these two models both do well. They are popular choices among Filipino consumers, with Toyota still holding a strong brand advantage. Yet, regarding the quality of their respective cars, Ford might be a little bit superior to those of the Japanese brand.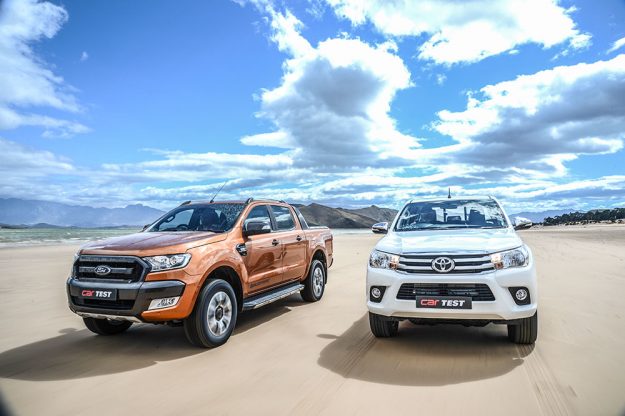 When it comes to fun, exciting experiences, HiLux is a name worth considering. As for practicality and powerful engine, none other than the Ford Ranger - perfect candidate in handling tough terrain.
Bottom Lines
We hope you enjoyed our article about the Toyota Hilux Vs Ford Ranger comparison. Both are exceptional midsize pickup trucks, and each has its own strengths and weaknesses.
If you have any other questions or concerns about these two cars, please contact us via our email. We are always excited when one of our posts can provide you with useful information! Thanks for supporting Phil Car Price!
View other car comparison