All You Need To Know About 2022 Toyota Fortuner Dimensions
Updated Apr 22, 2022
The Toyota Fortuner is known as one of the most widely used vehicles. Besides the amazing ride experience, Toyota Fortuner price Philippines is a great deal for any driver. With the new launch in the last January, we have taken a look at the brand new Toyota Fortuner dimensions. Here are the details of this new SUV that you should know.
New Toyota Fortuner Dimensions Comparing With The Previous
By 2022, Toyota Fortuner will be Toyota's 20th-year milestone in its SUV lineup. This time, the company will come up with an entirely revamped version of its SUV.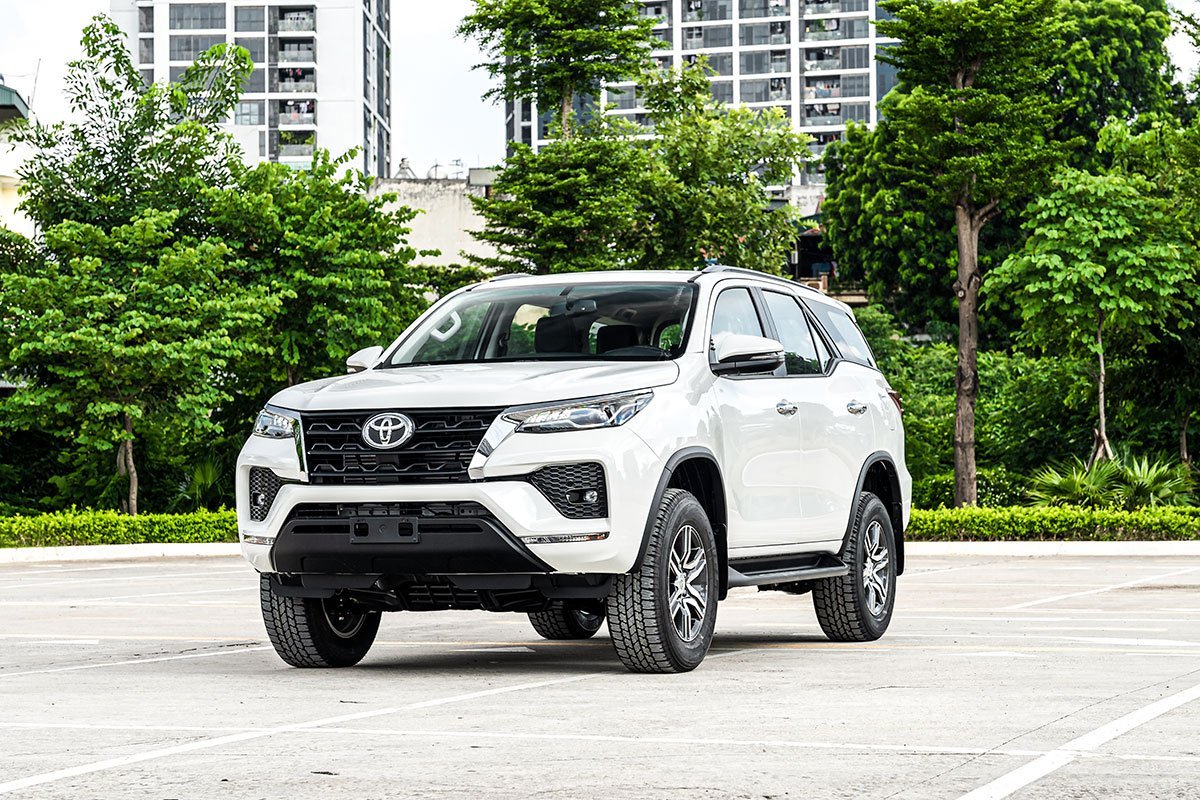 Toyota Philippines recently launched the facelifted line of the Fortuner, complete with updated engine options. They have replaced the 2015 release's 2.7-liter engine with a 2.4-liter or 2.8-liter option. Toyota has made this decision after careful evaluation of economic needs in our market and customers' needs."
One of the most ground-breaking and coveted adaptations to the Fortuner was the GR-S. The launch of one such bumper shared likeness with the Hilux, keeping their similarity simple and slimming down their dimensions at 4795 mm in length, 1,855 mm wide, and a wheelbase of 2,745 mm that they cooked up in 2020.
Interior Dimensions
The Toyota Fortuner reaches all relevant dimensions comfortably and has an interior setup that emphasizes convenience and easy access, thanks largely to the large rear door opening. 
In 4x2 trim, only the ABS brakes come standard; nevertheless, the SUV is available with safety features that include active cruise control with termination alert, lane departure warning (LDA), adjustable steering assist with collision trigger warning and intervention, vehicle stability control (VSC), anti-lock braking system with EBD and a brake pedal.
To combine all these amazing functions, Toyota Fortuner dimensions goes with an interior length of 2880 mm, a width of 1475 mm, and a height of 1210 mm.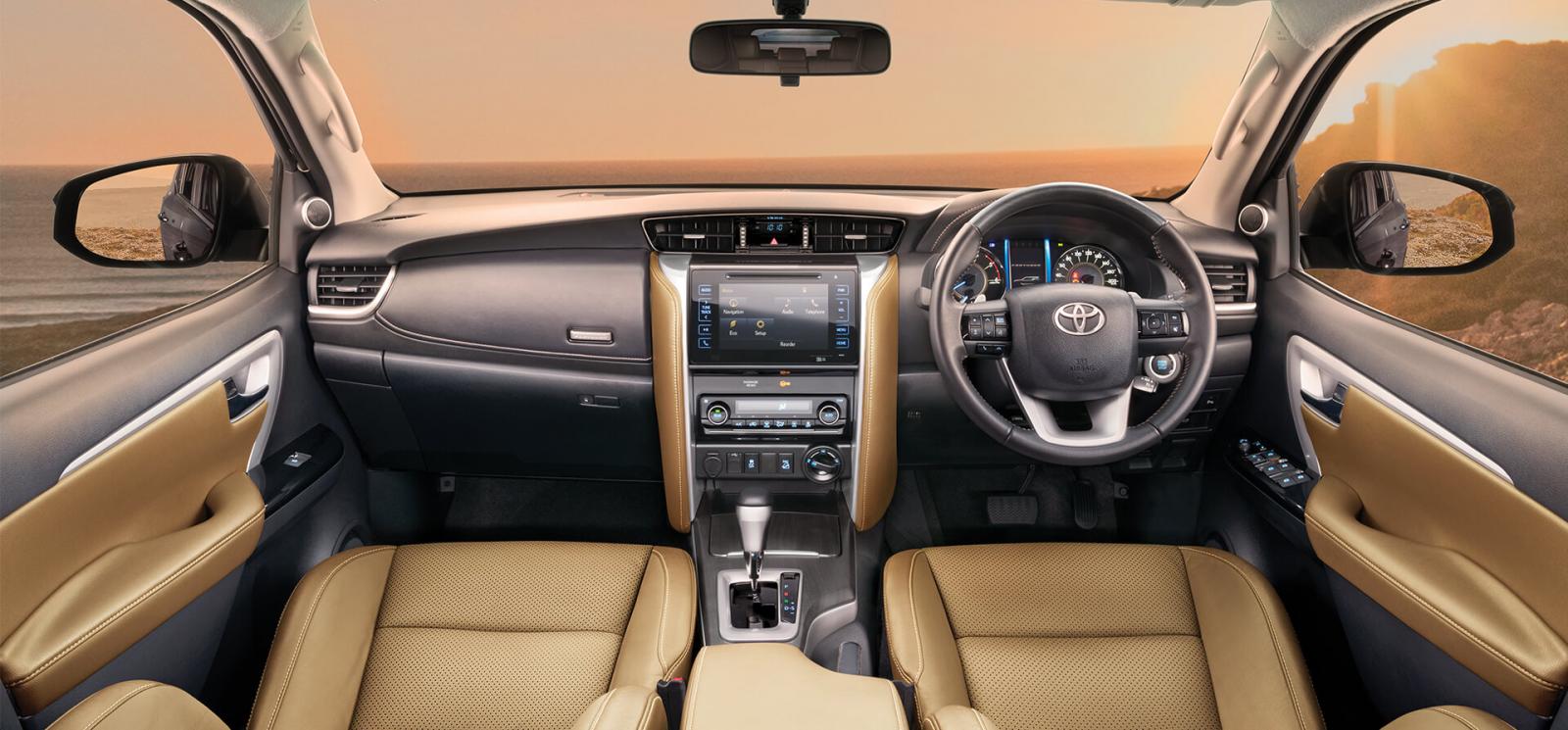 The 2.8-liter engine comes in five different variants to the 2.4-liter engine. Both of them have been updated substantially by Toyota with their Advanced Driving Assist Technology and 16-valves dual overhead camshafts with an advanced Variable Nozzle Turbo system. 
In addition, it has all-wheel drive, hill descent control, and more than one type of wheel to choose from. The top-of-the-line 4x4s come equipped with differential locks and other extras.
Current Exterior Dimension
Three variants in the lineup, including G, V, and Q, will get an updated look at the previous modes. Seven can be seated comfortably in this vehicle with Toyota Fortuner dimensions: length at 4795 mm, 1,855 mm wide, and a wheelbase of 2,745 mm.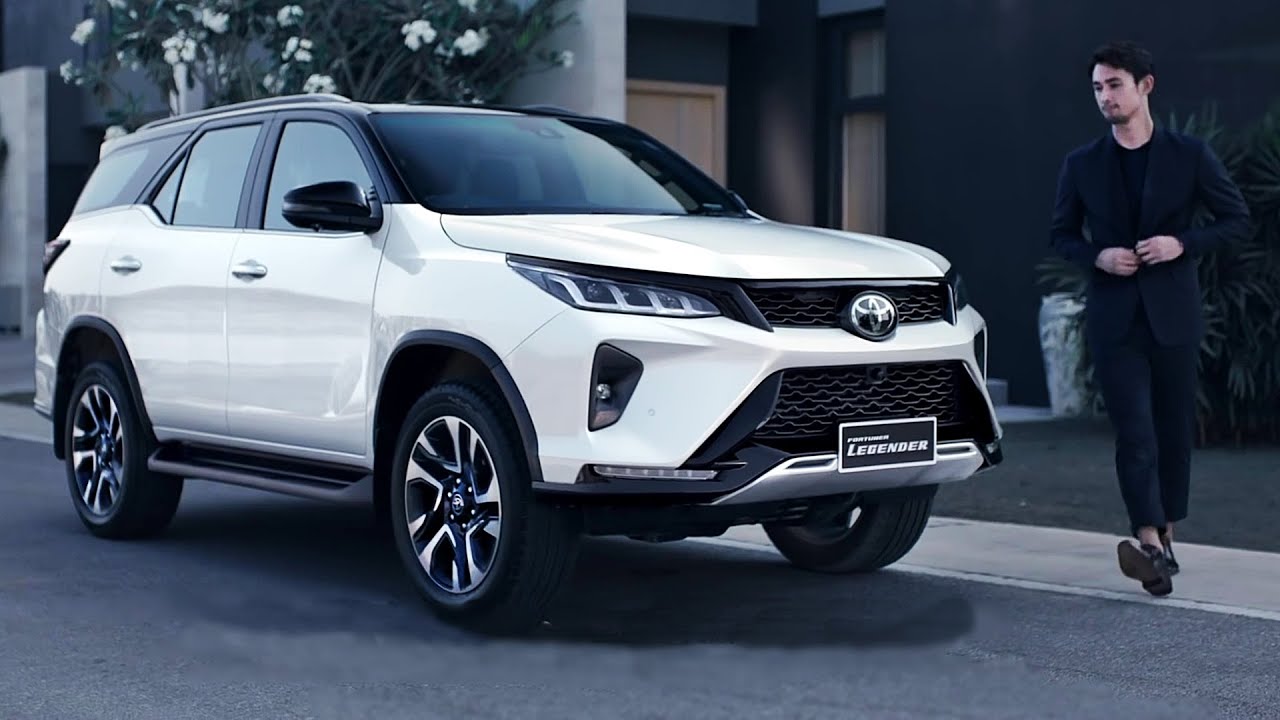 Toyota Fortuner 2022
Moreover, Toyota Fortuner ground clearance has grown from 160 to 193 mm because stability and safety were improved with the new construction.
The more premium LTD variants will get new split-type LED headlights and machine-cut 18-inch alloys with a more angular design to give it more of a premium look than the Fortuner's other models, the G, V, and Q. 
These new models also go with LED sequential turn signals, offering a  better premium touch of the LTD.
Conclusion
We hope you enjoyed this short writing about the 2022 Toyota Fortuner dimensions. As you can see, there is much information about the Toyota Fortuner to learn about. 
In general, with its comfortable space, this SUV is great for any of your family adventures. Wish you have a great time with your beloved one driving this car!
Thank you for reading on Philcarprice.com!
View other reviews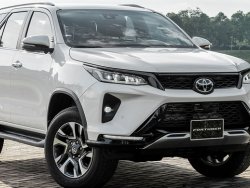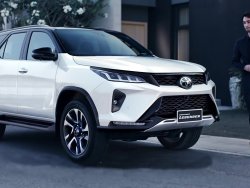 Automatic
SUV / Crossover