Toyota Highlander Colors - All Options For You To Choose
Updated Jul 13, 2022
Toyota Motors is a Japanese automaker to break into the international market with many high-quality models. The manufacturer is famous for many exclusive designs and engines, including the Toyota Highlander. There are very few modifications for 2023 but the color options will not disappoint you. In this post, we will look at the Toyota Highlander colors for anyone who wants to know which option suits your taste. 
Overview
Technically, Toyota is not revamping the Highlander for 2023, but it will be available in a new grade that will attract the attention of interested passers-by.
For 2023, the Toyota Highlander, a mid-size three-row SUV, receives minor updates. It was completely revamped for the 2020 model year, and for 2021, a sportier XSE trim level with noticeably more aggressive styling and some mechanical improvements was added.
The Toyota Highlander is available in six trim levels for 2023: L, LE, XLE, XSE, Limited, and Platinum. A 3.5-liter V6 engine and an eight-speed automatic transmission are standard.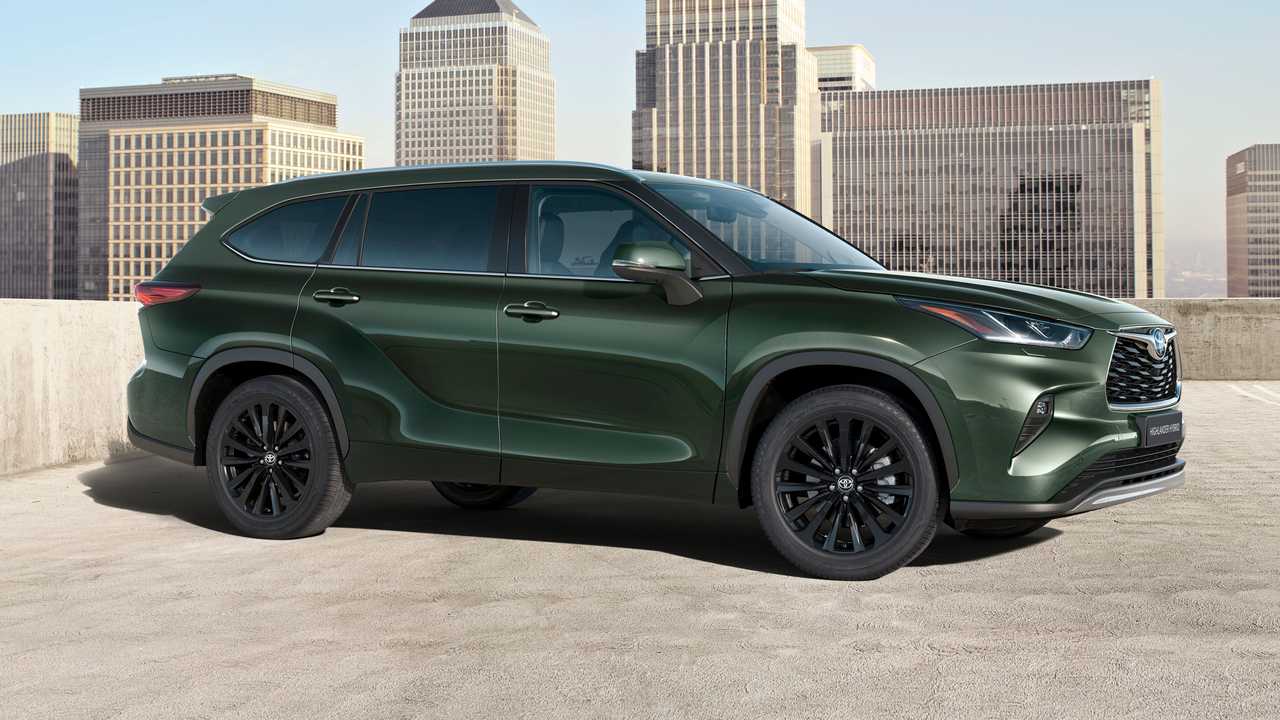 Toyota Highlander's overall measurements are 1730 mm in height, 4950 mm in length, and 1930 mm in width. The Toyota Highlander wheel size is 2850 mm long, and the ground clearance is 203 mm.
The car does come in a stunning design with a wide range of Toyota Highlander colors available that will satisfy even the pickiest customers. 
2023 Toyota Highlander Colors
In 2023, the manufacturer will offer nine colors of Toyota Highlander. 
Toyota Highlander White (Wind Chill Pearl)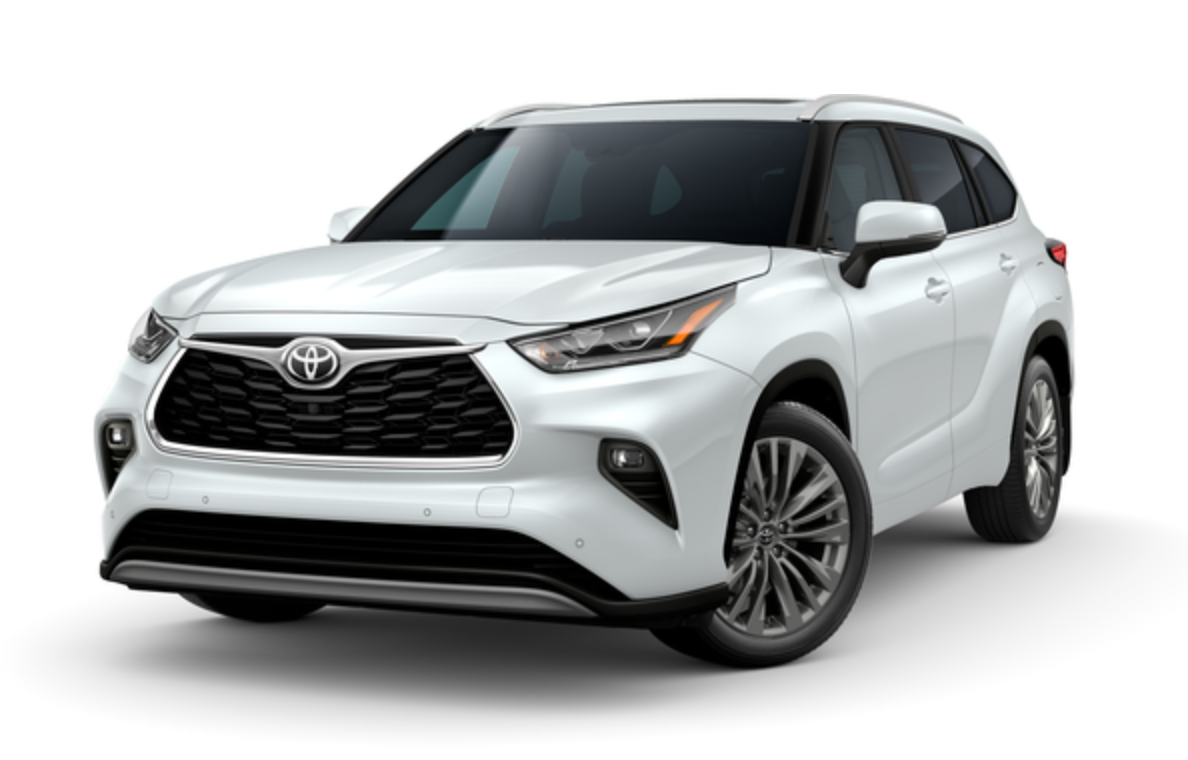 The white Highlander comes with a fancy name: Wind Chill Pearl; the color gives off an elegant visual suitable for ladies and girls. Wind Chill Pearl is a shimmery off-white with a pearl-like tone. There are also some gleaming blue colors in it. 
Some might mistake it for a Super White color; however, the Wind Chill Pearl is off-white with sapphire flashes (pearls) visible from certain viewpoints.
After learning the key distinctions between Super White and Wind Chill Pearl, you may be wondering which one to choose for your next automobile purchase or repainting project.
Toyota Highlander Blue (Blueprint)
A Toyota Highlander blue color is called the Blueprint; the color showcases a manly yet lavish vibe. Blueprint is a blue at its core, but not just any denim blue.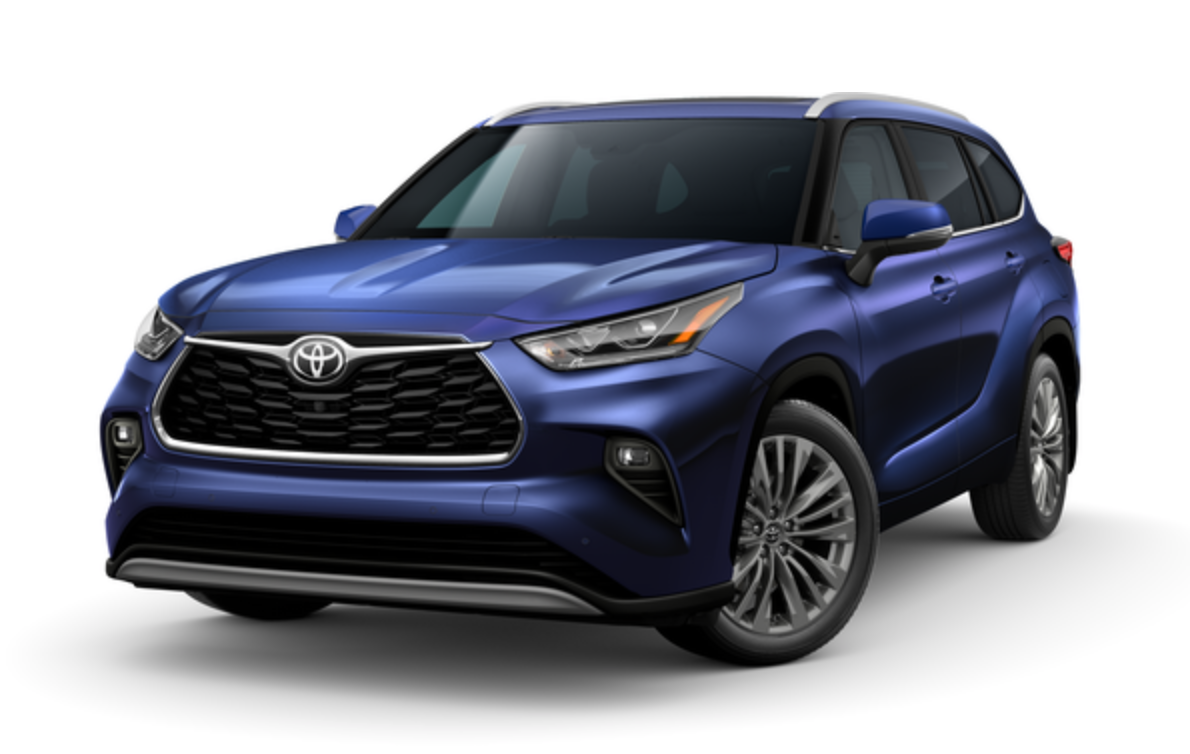 When you pardon the analogy, it's that wonderful mid-range blue denim color—not too dark, not too light, somewhat will make it easily go with anything. 
Toyota Highlander Silver (Celestial Silver Metallic)
The Toyota Highlander silver is a unique color named Celestial Silver Metallic.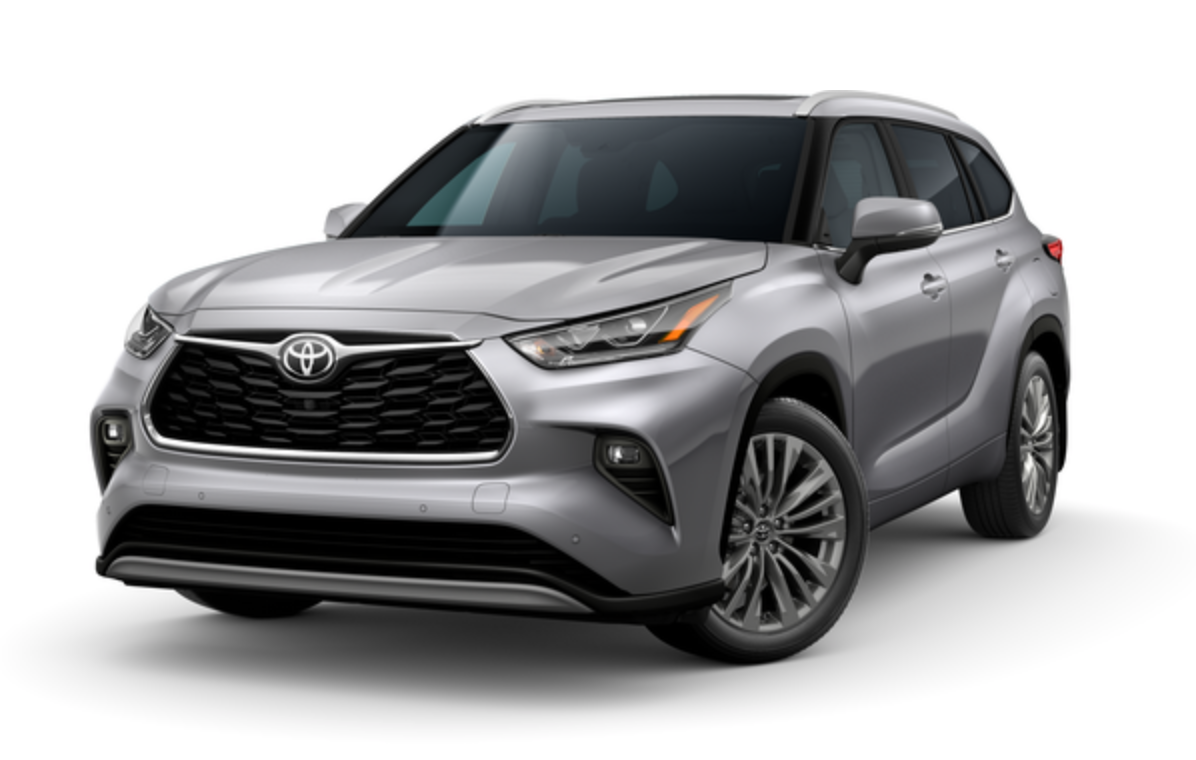 For something as mundane as silver, it's a unique hue. The quality of the light has a big impact. It might appear dark and rich in some lights, while it can appear bland in others. It can be bluish at times and quite warm at others. This color car was a winner in terms of silver. 
Toyota Highlander Gray (Cement, Magnetic Gray Metallic)
Toyota offers us 2 shades of gray, called: Cement and Magnetic gray Metallic. 
Cement is a light shade of gray that looks so modern and sporty. Along with the gray chassis is the bronze wheel, which makes the car feel a bit flashy.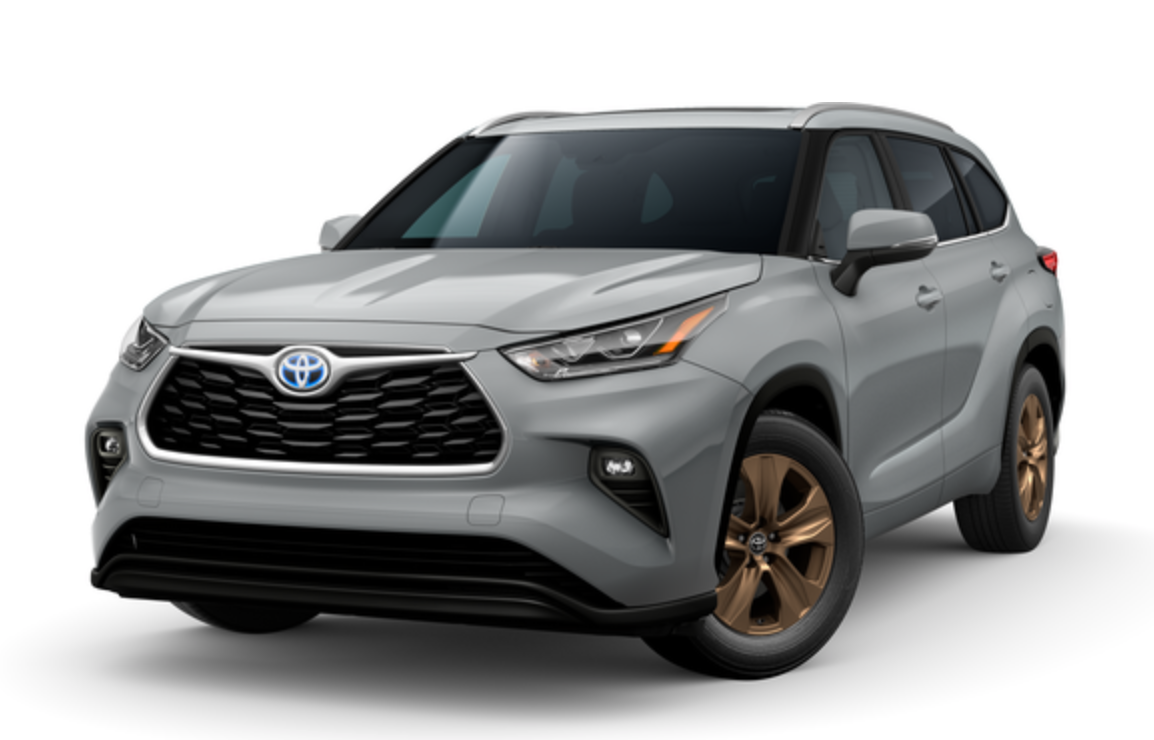 On the other hand, the Magnetic Gray Metallic is a much darker hue than the Cement one. It has a bit of depth and looks fantastic with lots of black portions. This paint color may appear dark, but the automobile will sparkle and look stunning in natural light. Magnetic Gray can appear light cyan or have greenish overtones based on the brightness and lighting.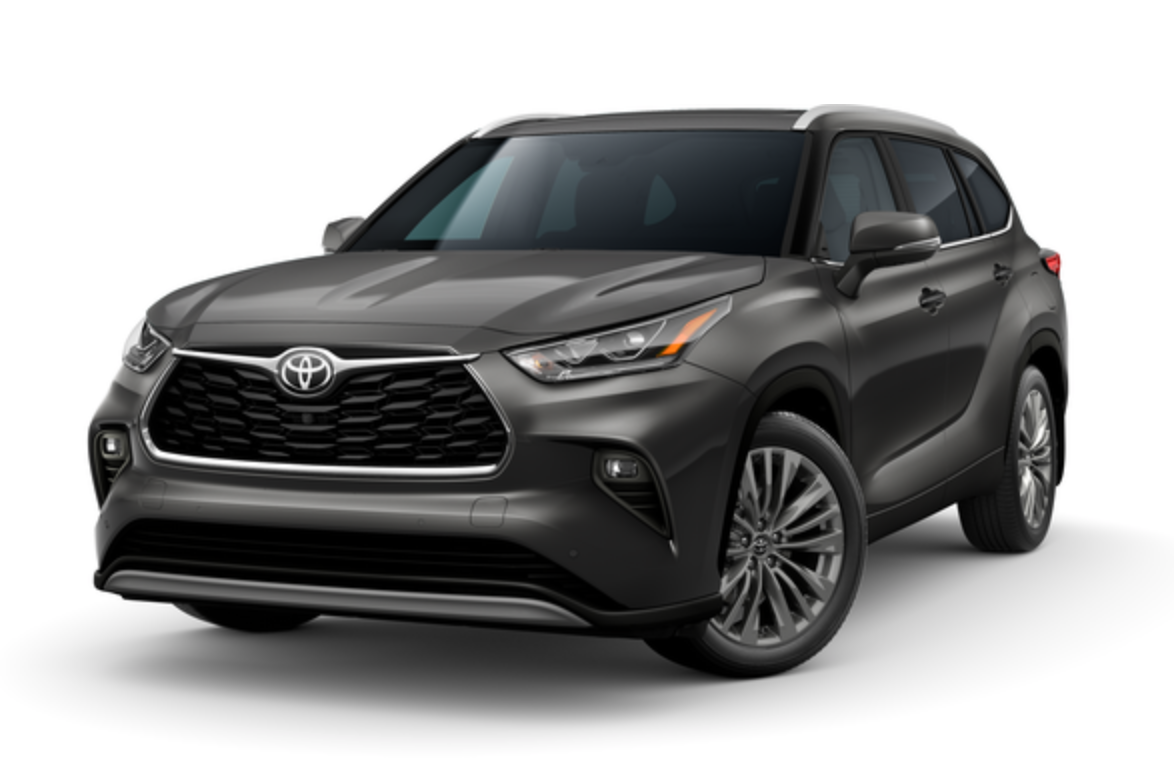 Toyota Highlander Black (Midnight Black Metallic)
For drivers with strong personalities, this might be the perfect choice for you, as the Midnight Black Metallic is just as cool as it sounds.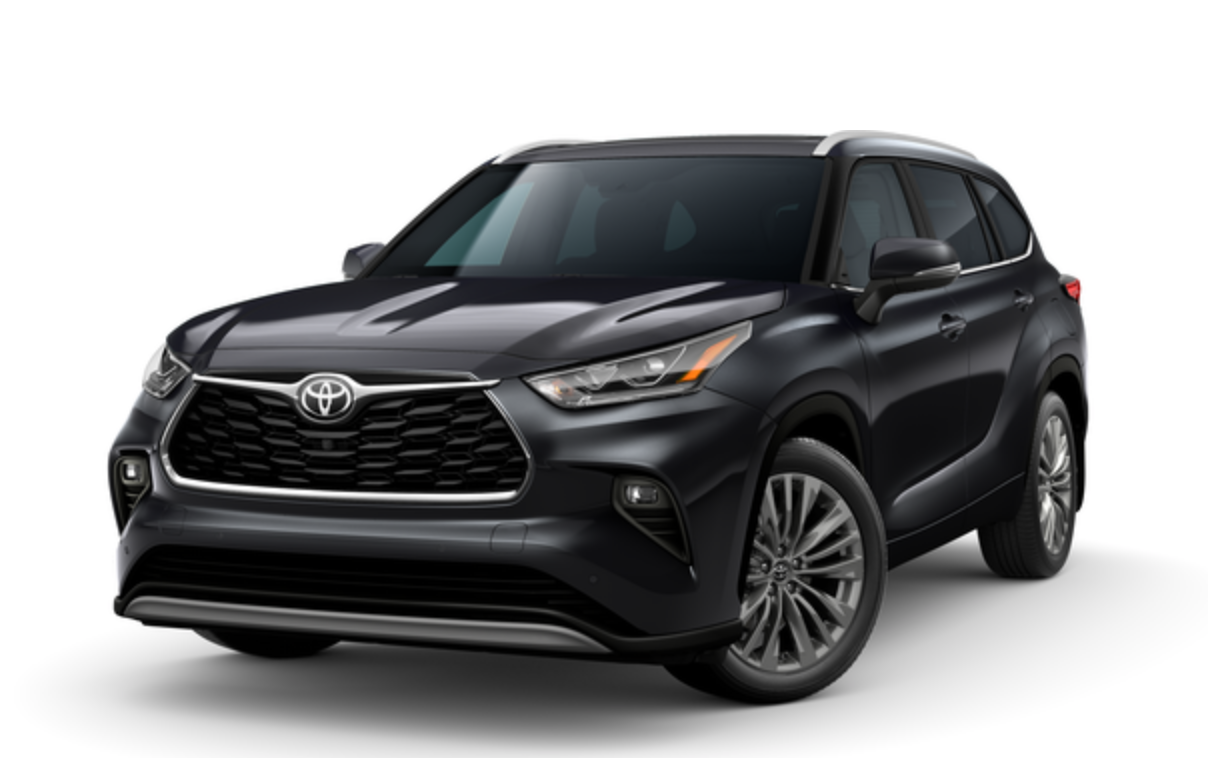 This shade is a high-gloss polyester metallic powder-coated color. Fine metallic particles spark to life when viewed under direct light, making it as dark as the night sky.
Toyota Highlander Red (Ruby Flare Pearl)
The color is a medium-dark shade of pink-red; the color is stunning and eye-catching on the road. Therefore, the color is not too bright and is suitable for adults who want a cozy yet cool car.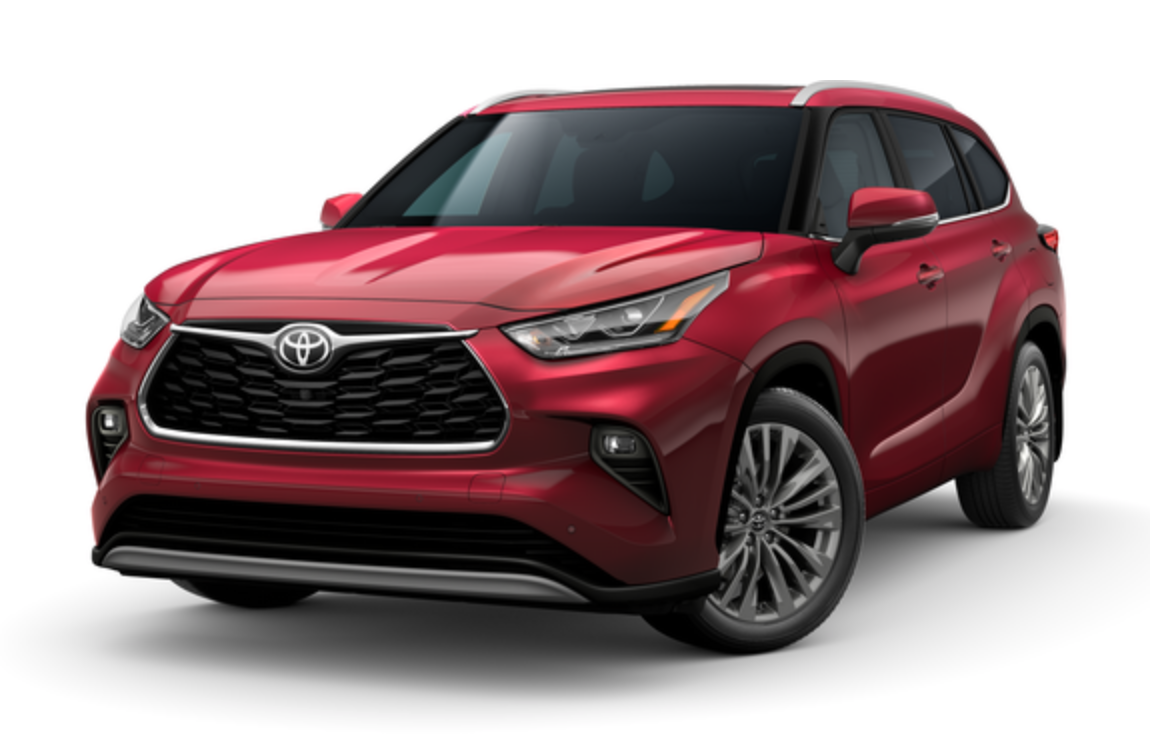 Toyota Highlander Brown (Opulent Amber)
"Opulent Amber" is the color that stands out the most. Instead of being a real amber color, it's more of a dark brown. There are a few gray and silver options, but "Moon Dust," a silvery light blue also seen on other Toyota crossovers, is one of the most popular colors in the market.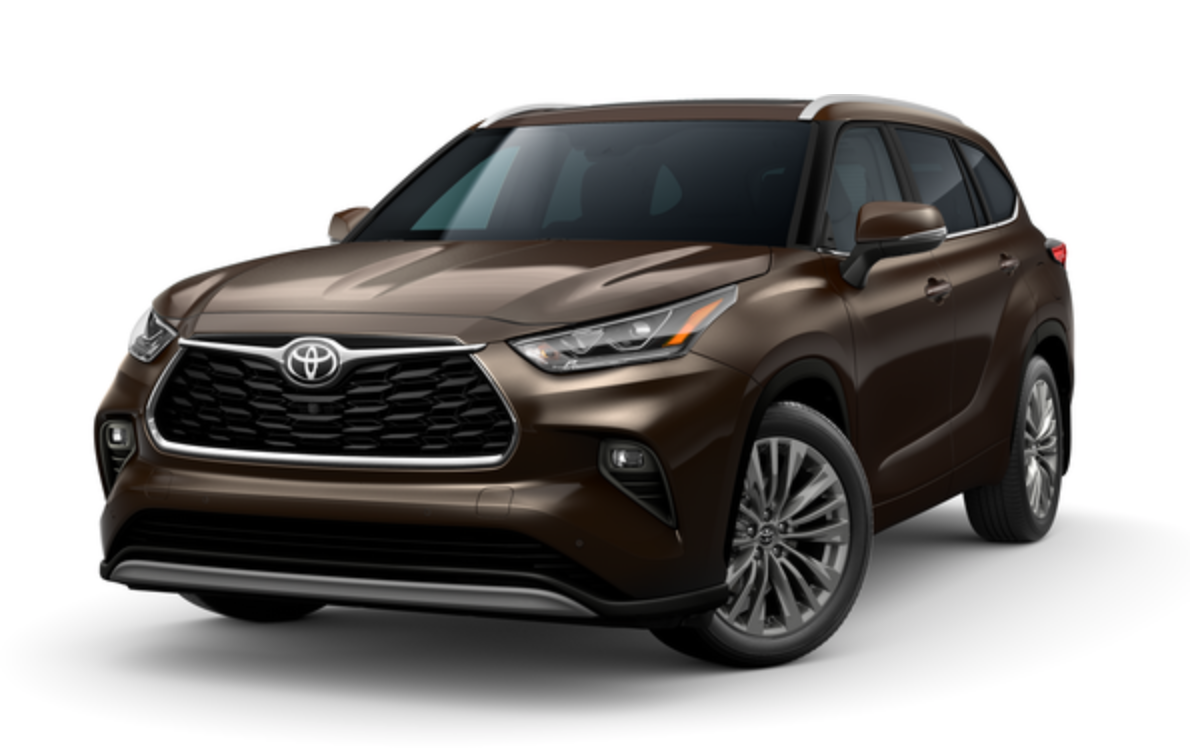 Toyota Highlander Light Blue (Moon Dust)
For those who love blue color but the Blueprint is too vibrant, you can go for the Toyota Highlander Light Blue "MoonDust" one. This color is a mix of silver and blue with a hint of white.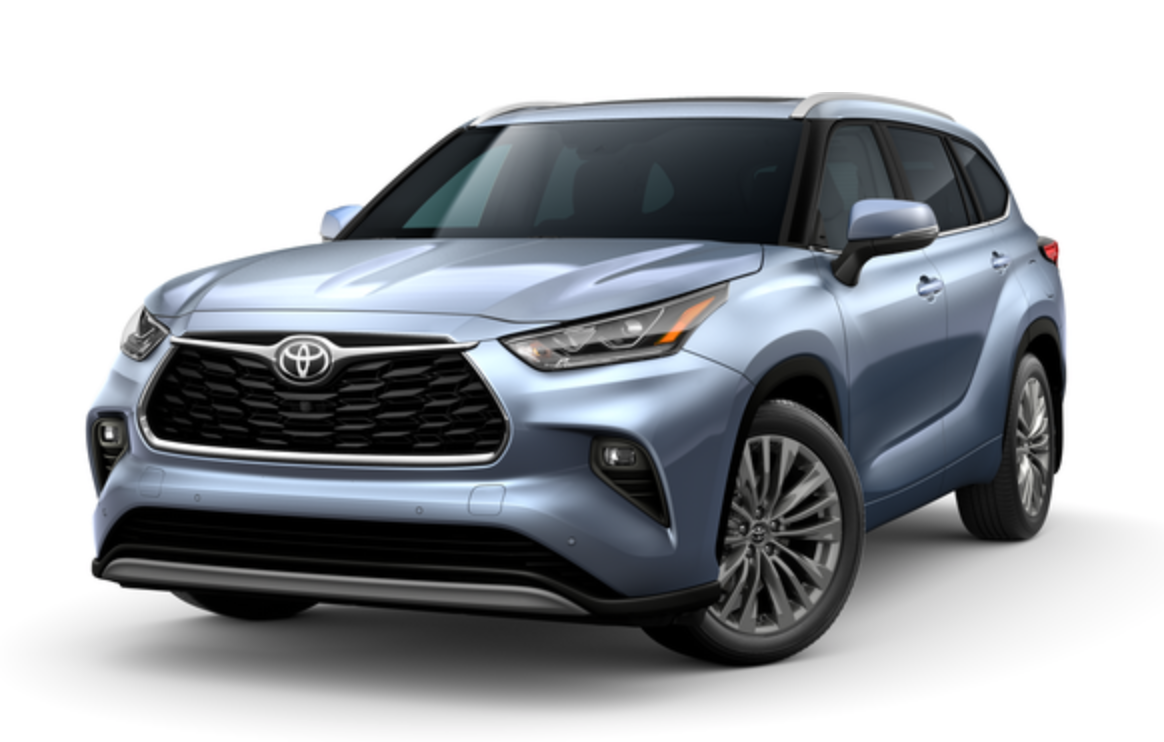 Conclusion
The Toyota Highlander colors are available in nine different colors; with such a wide choice, customers can find themself loving at least one of the options. This car is ideal for a family who enjoys spending time together and traveling on adventures.
Thanks for reading and please look forward for our next car review on Philcarprice.com.
View other reviews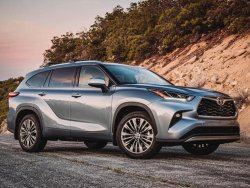 Automatic
SUV / Crossover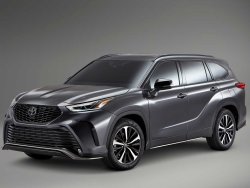 Automatic
SUV / Crossover