Toyota RAV4 Specs - 2023 Complete Detail For Filipino
Updated Jul 21, 2022
Introduction
The Toyota RAV4 was first released in 1995 as a compact SUV to meet the needs of major cities. Since then, it has been refined over time and is currently in generation number five. In the Philippines, the Toyota RAV4 comes in six colors, one engine, two versions, and one gearbox option: CVT. 
In 2022, Toyota released a new model as a hybrid which is the top-spec RAV4 LTD and RAV4 XLE. For this Toyota RAV4 specs, we will look at each specification in detail.
Overview Of Toyota RAV4 
What we can conclude above from the 5th generation of Toyota Rav4 hybrid is spacious, sporty design and a smooth drive. 
The car now turned into a crossover with a sharp and luxurious look from the outside. The car has lived up to its name over the years and continues to be a vehicle for fans of all ages who love driving.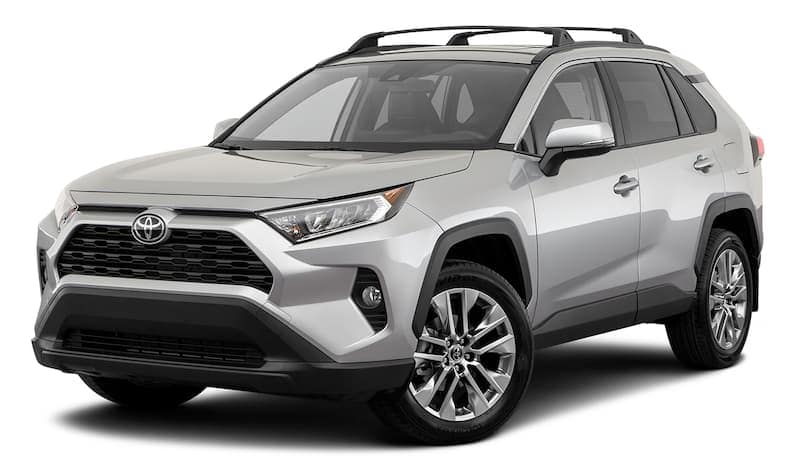 Toyota RAV4 Overview
Toyota RAV4 Specs
In the table below are some of the key specifications of the Toyota RAV4:
Dimension
The Toyota RAV4 Dimension is quite an advantage as it provides a lot of space with 4,600 mm in length, 1,855 mm in width, and 1,685 mm in height. In addition, the car has a wheelbase length of 2,690mm and a 176mm Toyota RAV4 ground clearance.
The Toyota RAV4 exterior highlights include daylight running headlights, LED tail lights, LED projector headlights with high auto beams, and LED rear fog lamps. Both variants have a rear bumper, dual pipe tips, and a shark fin antenna on the roof.
Roof rails, rain-sensing wipers, moonroof, and auto-folding side mirrors are only available on the LTD. In addition, the LTD has 18-inch alloy wheels, whereas the XLE has 17-inch alloy wheels.
Seat Capacity
The Toyota RAV4 seating capacity can seat up to 5 people with a default cargo of 1,065 L. This vehicle comes standard with leather seat covers and even an eight-way electrically adjusted driver's seat in the top-spec LTD variant.
A leather-wrapped steering wheel, 60:40 split-folding rear seats, an auto-dimming rearview mirror, and automatic air conditioning are standard on both the XLE and LTD.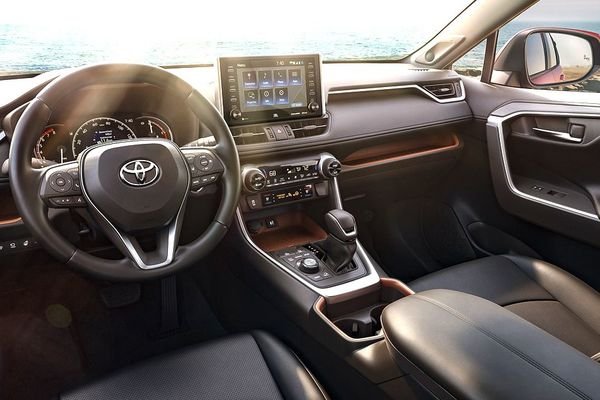 Toyota RAV4 Interior
Engine
The Toyota RAV4 engine uses a 2.5-liter inline-4 gasoline engine coupled with an electrical power source giving an output of 215 horsepower and 221 Nm of torque.
Transmission
The RAV4 uses a CVT(continuously variable transmission) transmission, which helps the car smoothly shift gear ratios throughout a wide range and avoid the limited number of fixed-step gear ratios. 
With proper regulation, a CVT may keep the engine running at a consistent RPM while the vehicle is moving at different speeds.
Other Features
The latest RAV4 version offered in the market is the fifth-generation vehicle. 
The RAV4's frontal chassis is a MacPherson strut, while the suspension system is a double-wishbone. Disc brakes on all four-wheel drives will give stopping power to the vehicle. The vehicle then utilizes an electromechanical brake pedal with a brake hold feature.
Traction control, airbags, vehicle stability control, hill start assist, parking sensors, ABS with EBD, and other safety systems are available on the RAV4.
We surely can not miss out on the entertainment and connection features for the car specs. The RAV4 offers users with a wide range of equipment such as a DVD player, speaker rear, FM/AM/Radio, voice control, touch screen, Bluetooth connectivity, and lastly USB & auxiliary input speakers front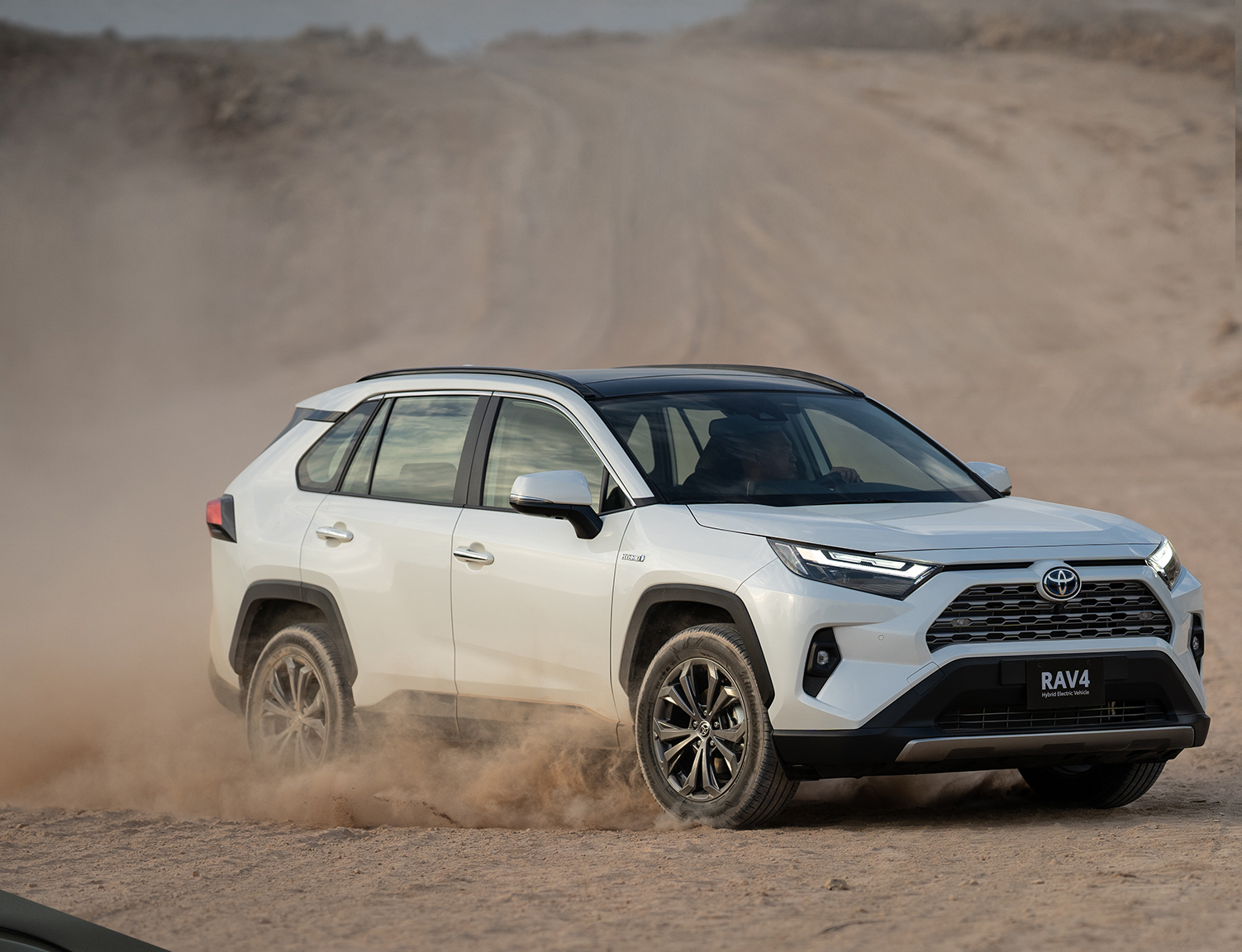 Toyota RAV4 2022 Philippines
Toyota RAV4 Price
The 2023 Toyota RAV4 is a 5-seater crossover that costs between 2.157 and 2.5 million pesos in the Philippines. You can take a look at the table below for more information:
Conclusion
With a grand launch in terms of aesthetics, technology, and powerful engines, Toyota has shown the influence it makes in the crossover segment. 
RAV4 is said to be a stormy car in the segment because it was once the champion in the 40th Japan Car of the Year race in Japan. Therefore, the Toyota RAV4 specs are the things purchasers should consider before getting a hand on this awesome vehicle.
Thank you for reading this article, and we will see you soon in the next article on Car Review! If you have any question, feel free contact with Philcarprice.com.
View other reviews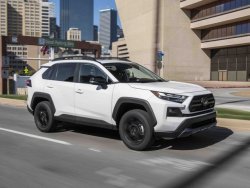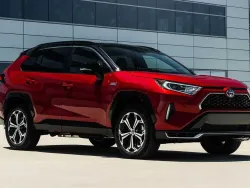 Automatic
SUV / Crossover