Toyota Rush Specs - A Full Detailed Review
Updated Jul 05, 2022
Toyota Rush is a 7-seater high-rise automobile type offered to customers in 2018 to compete with the Mitsubishi Xpander. Rush was not particularly successful in sales at the time, but it managed to maintain a dedicated consumer base. The Toyota Rush 2022 will be released in 2022, featuring major upgrades in operation and comfort. Go to the article below to discover more about Toyota Rush Specs.
Toyota Rush specs: Dimension and Seat Capacity
For the first time since its release in 2018, Toyota Rush 2022 has not changed in overall size or design language. This model retains a considerably cleaner design than its predecessor, the Toyota Innova, and is comparable to competitors in the same market, such as the Mitsubishi Xpander and Suzuki XL7. The overall Toyota Rush dimensions of length x width x height are 4.435 x 1.695 x 1.705 (mm).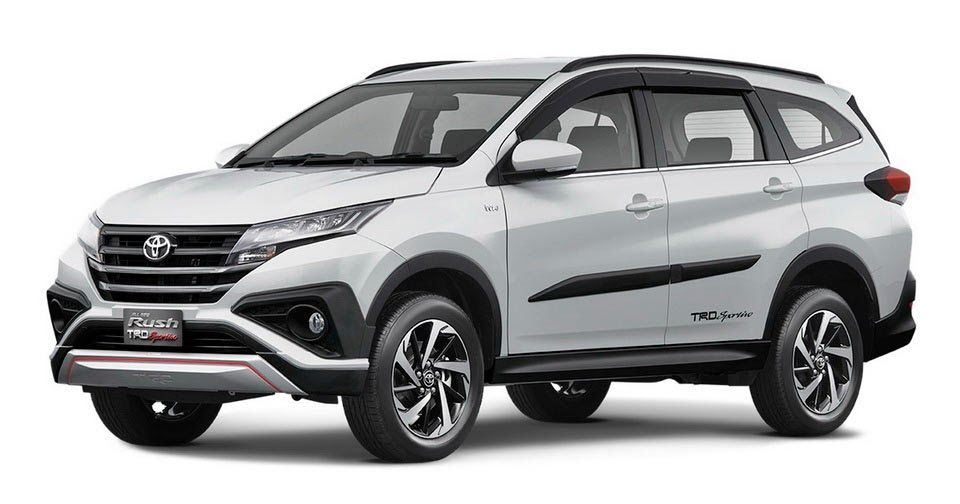 Toyota Rush 2022 Exterior
Toyota Rush specs and price Philippines impress consumers with a distinctive 2-tone color scheme within the passenger cabin. This SUV has seven seats with a 2-3-2 configuration and a 1465 kg Toyota Rush weight capacity. 
Despite its relatively small size, Rush provides comfort for those seated in all three rows of seats because of its understanding of managing space. Legroom is adequate in the first seat and decent in the second row. Down to the third row, the space is spacious enough to provide comfort for the passengers due to the relatively open roof and ample legroom.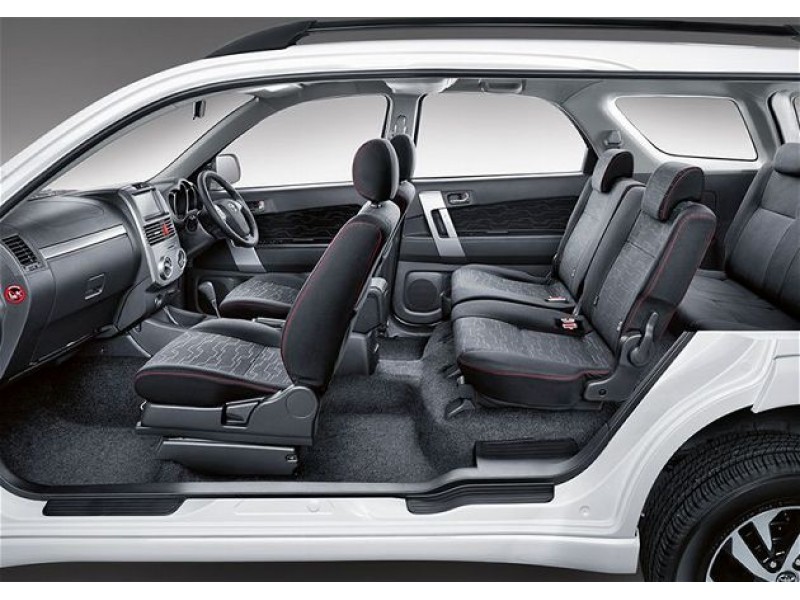 Toyota Rush 2022 Interior
The pragmatic layout is characteristic of Toyota, being quite straightforward to get used to. The function keys on the dashboard are silver-plated, adding highlights and making the cabin appear more premium.
Toyota Rush specs: Engine
The Toyota Rush 2022 has only one engine option: a 1.5L 4-cylinder inline engine. 
The vertical engine architecture and rear-wheel drive system to assist maximum traction demonstrate the SUV's competence in the engine compartment. Furthermore, unlike front-wheel-drive vehicles in the same price range, this Toyota architecture provides flexibility by separating the steering and gearbox systems.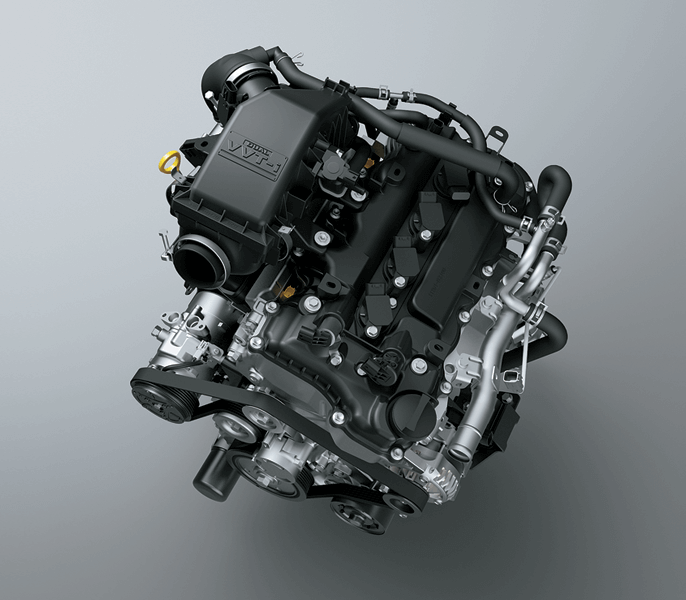 Toyota Rush Engine 2022
The automobile also has electronic power steering, which gives a pleasant and light feeling when maneuvering in a congested metropolis. With a small design and seven seats, this is expected to be a terrific 7-seater SUV option for regular commuting.
Toyota Rush specs: Transmission
Toyota Rush engine specs have a 4-speed automatic transmission. The Toyota Rush's performance gives a smooth and steady driving experience owing to the electronic fuel injection method mixed with the naturally aspirated engine. 
Along with Rush on uneven roads, the automobile delivers smoothness and effectively suppresses vibrations without creating shock or discomfort to the occupants. This is because Toyota developed big gear ratios in all four speeds to maximize traction. 
However, when traveling at high speeds, the engine must work at 3,500 rpm, which is extremely high, giving the impression that the engine is noisy and heavy.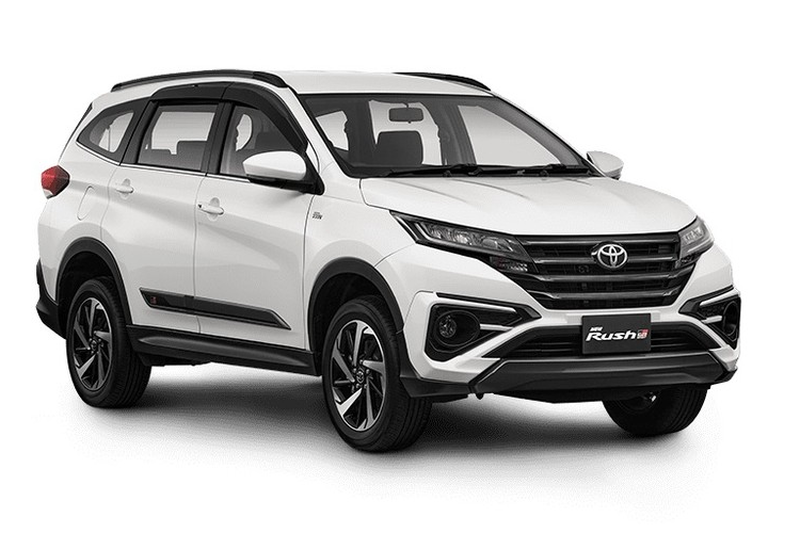 Toyota Rush 2022 Specs
In general, The 4-speed automatic transmission is not commensurate with the car, but it is okay to change gears; if it is a 5- or 6-speed type, it will give the car a certain smoothness and gliding. In particular, there are a few cars in the Crossover-MPV segment with rear-wheel drive, providing strong load-carrying capacity.
Other Features of Toyota Rush 
The Toyota Rush 2022's entertainment system still has a 1-disc DVD player, a 178mm touch screen, and AUX, USB, Bluetooth, Wifi, and HDMI connectors. It has an 8-speaker sound system but still lacks two smartphone connections: Apple Carplay and Android Auto. 
To share the screen on the Toyota Rush, users can utilize HDMI / Wifi Dongle devices or connect Mirroring. The transmission, however, has a significant latency and is far more limited than the Apple Carplay and Android Auto connection standards.
Priced much higher than other competitors in the segment, Toyota Rush 2022 owns dozens of the most attractive technologies in the segment, such as:
Six airbags

Anti-lock brake

Emergency brake assist

Electronic brake force distribution

Body stabilization

Traction control

Assist to begin across the hill

Reverse camera

Rear parking assist sensor

A structural chair reduces neck trauma

ELR. 3-point seat belt

Self-falling steering column

Self-dumping brake pedal

​
Conclusion
With the selling price and youthful design, equipped with enough comfort and safety, and 5-star ASEAN NCAP standard, you can say that Toyota Rush is a reasonable choice in the price range. This will be the right candidate for first-time car buyers, and young families who want a car that can carry many people and operate flexibly on many terrains.
We hope you find this post on Toyota Rush specs useful, and thank you for reading! Also, you may read our writing of any other model on Car Review to get more thoughts on the subject. If you have any question, feel free to comment below or contact with Philcarprice.com!
View other reviews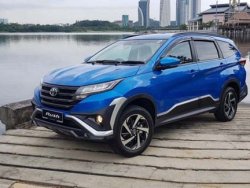 Automatic
SUV / Crossover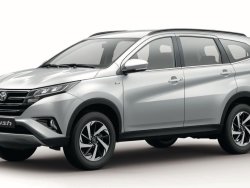 Automatic
SUV / Crossover