Which one is better: Hyundai Elantra vs Hyundai Accent?
Updated Nov 10, 2022
Followers of compact or subcompact cars will surely love these two new Hyundai models: Hyundai Elantra vs Hyundai Accent. If you still wonder which one should be the optimal choice, don't miss this article. Here, we will compare these two models closely to find out which is better Accent or Elantra.

Hyundai Elantra vs Hyundai Accent: which is the winner?
Overall assessment
If the Hyundai Elantra is the model with the best sales globally, the Accent is not far behind. Since its appearance, Hyundai Accent has created a craze in the market, bringing a new look in the young and dynamic B-segment car.
With innovative features in both exterior and interior along with flexible operation and fuel economy, both Hyundai Elantra and Hyundai Accent are always one of the dominant choices for first-time car buyers, especially young people.
>> Read more about Hyundai Accent Price Philippines here.
Exterior design: Hyundai Accent vs Elantra
Visually, the Hyundai Accent vs Elantra have certain similarities with the ridges running along the body, but it is easy to see that the Elantra is the slightly larger model. Thanks to the redesigned front and rear bumpers, the Elantra 2022 facelift has a length of up to 4,620mm, which is significantly larger than the Accent.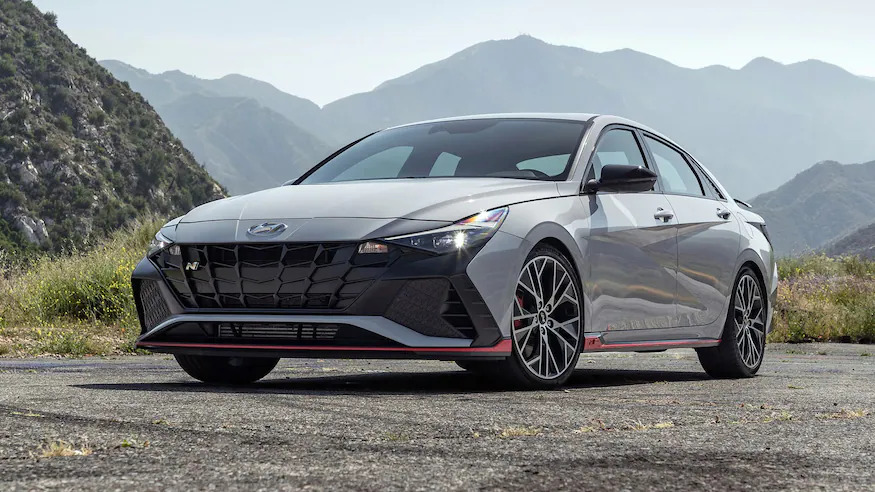 Hyundai Elantra is slightly larger
Hyundai Elantra Facelift is more prominent thanks to the sporty appearance. Hyundai's signature Cascading waterfall grille connects the headlights on both sides to create a seamless and balanced feel. The sharp triangular headlights that are pointed and stretched straight into the grille have made the model more fierce and powerful than its predecessor.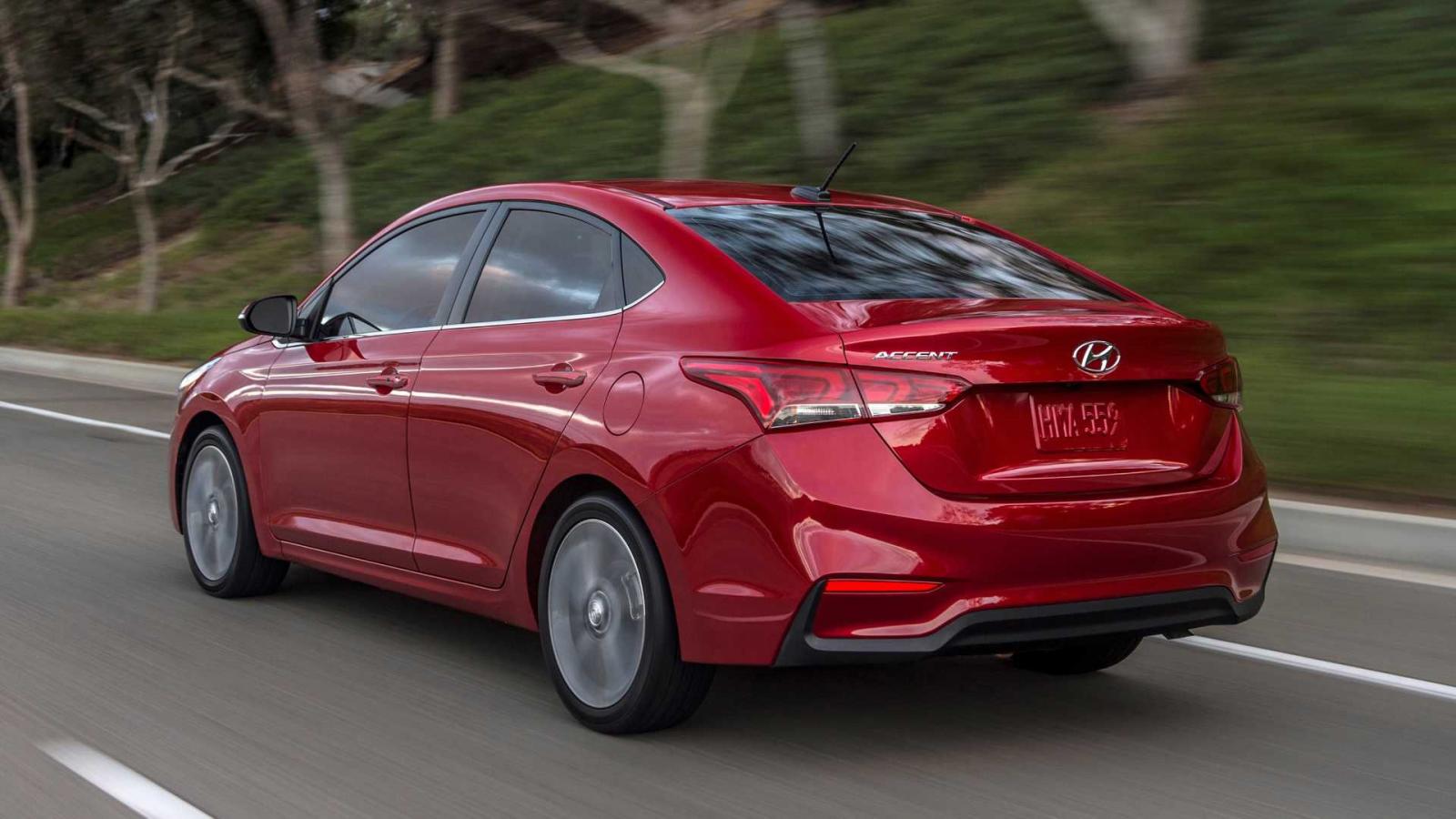 Hyundai Accent has a luxurious appearance
Meanwhile, the Hyundai Accent also proved to be no less than his counterpart. The new design also brings a more luxurious appearance to the Hyundai Accent, especially from the front, helping the Hyundai Accent stand out in the B-segment car. The premium versions even have features like LED lights, chrome trim and 17-inch wheels.
Inside design
Interior design on Hyundai cars aims to bring a youthful, dynamic style, suitable for young people. Without a doubt, these two models also have such sporty style insides. But which one is better, Accent or Elantra?
Comfortable interior of Hyundai Elantra 
The interior of the car remains almost unchanged compared to the current version. Redesigned details include a new dashboard, air vents, control cluster for the air conditioning and storage tray. In addition, the regular version will get a new steering wheel, almost like the current Sport version, while the Sport version will retain the sports bottom beveled steering wheel.
Full interior of Hyundai Accent 
Hyundai Accent 2019 has a rather elegant and friendly interior with a suitable layout, causing sympathy for users, bringing a sense of comfort and smoothness. In addition, Hyundai also equipped all versions of Hyundai Accent with rear-seat air vents to increase customer convenience.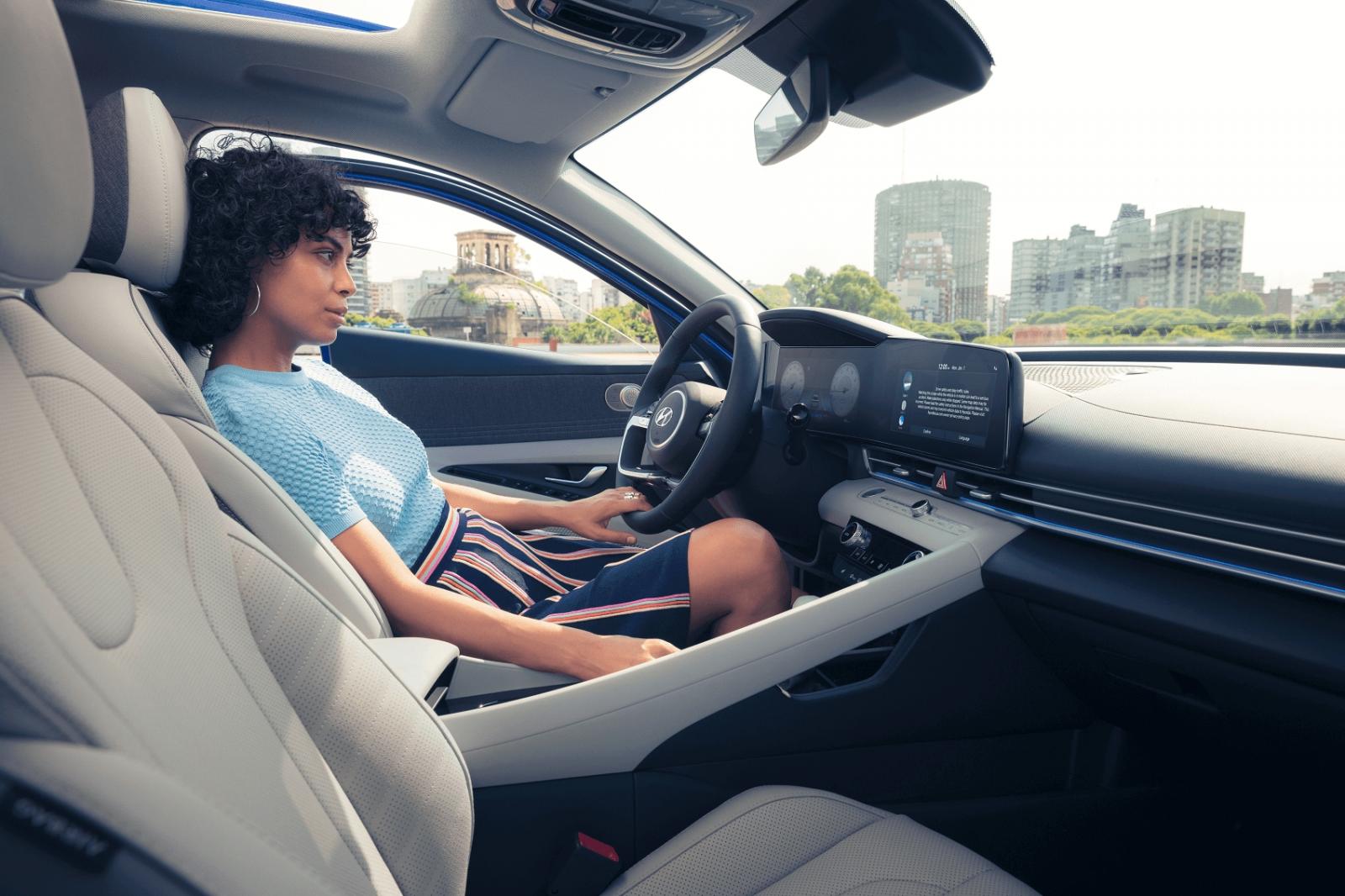 Both models have modern interior
Safety
The upgraded Elantra is also equipped with a completely new SmartSense safety system like on the Kona SUV. Elantra is getting better and deserves the price (₱970,000 - ₱1.06 Million) that customers pay to own a modern car. 
Meanwhile, Accent is also equipped with a series of modern safety technologies such as the vehicle is equipped with a series of useful safety technologies and features for users. With a slightly lower price, ranging from ₱790,000 - 1.038 Million, Accent will also be a wise choice for new drivers. 
>> Read more about car comparsion.
Conclusion
The two Hyundai Accent vs Elantra models have quite similar designs and features, but each car has different highlights, bringing separate colors, personality and modernity. If you are looking for a compact car, Hyundai Elantra or Hyundai Accent is a great choice for you with a reasonable price for families with youthful style and personality.
Stay tuned with Philcarprice to keep up with car life!
View other car comparison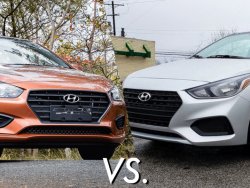 Jul 04, 2022
Don't know the difference between Hyundai Reina vs Accent? We're here to help! Here are the similarities and distinctions between these two.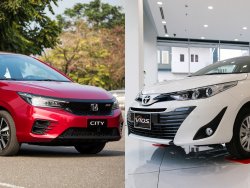 Apr 27, 2022
Are you looking for a great sedan to drive around? This comparison between the Toyota Vios vs Hyundai Accent will help you decide which car to go for!