Toyota Vios Vs Hyundai Accent: Asia's Top Two Candidates In Sedan Segment
Updated Apr 27, 2022
When it comes to sedans, there are many brands offering cars in this category. While the users have plenty of options, the commonly preferred brands in this segment include the two top candidates from Asia: Toyota and Hyundai. 
This blog will take a look at the Toyota Vios Vs Hyundai Accent and see which is better for your needs.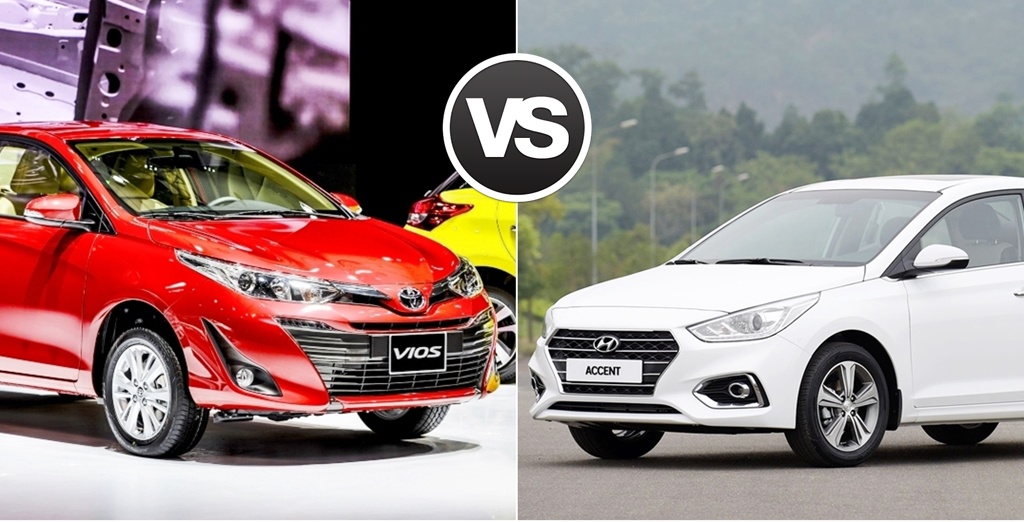 Toyota Vios Vs Hyundai Accent:

Dimensions & Capacity 

Overall, these two cars are about the same size. The Vios is slightly wider and taller than the Hyundai if you compare closely. However, the Korean brand comes with more legroom and storage space thanks to its longer wheelbase.  
Toyota Vios Vs Hyundai Accent:

Exterior 
Toyota Vios brings a new trapezoidal grille and redesigned front bumper in terms of exterior design. The grille gives this sedan a solid appearance, while the redesigned bumper brings a powerful aura to this car.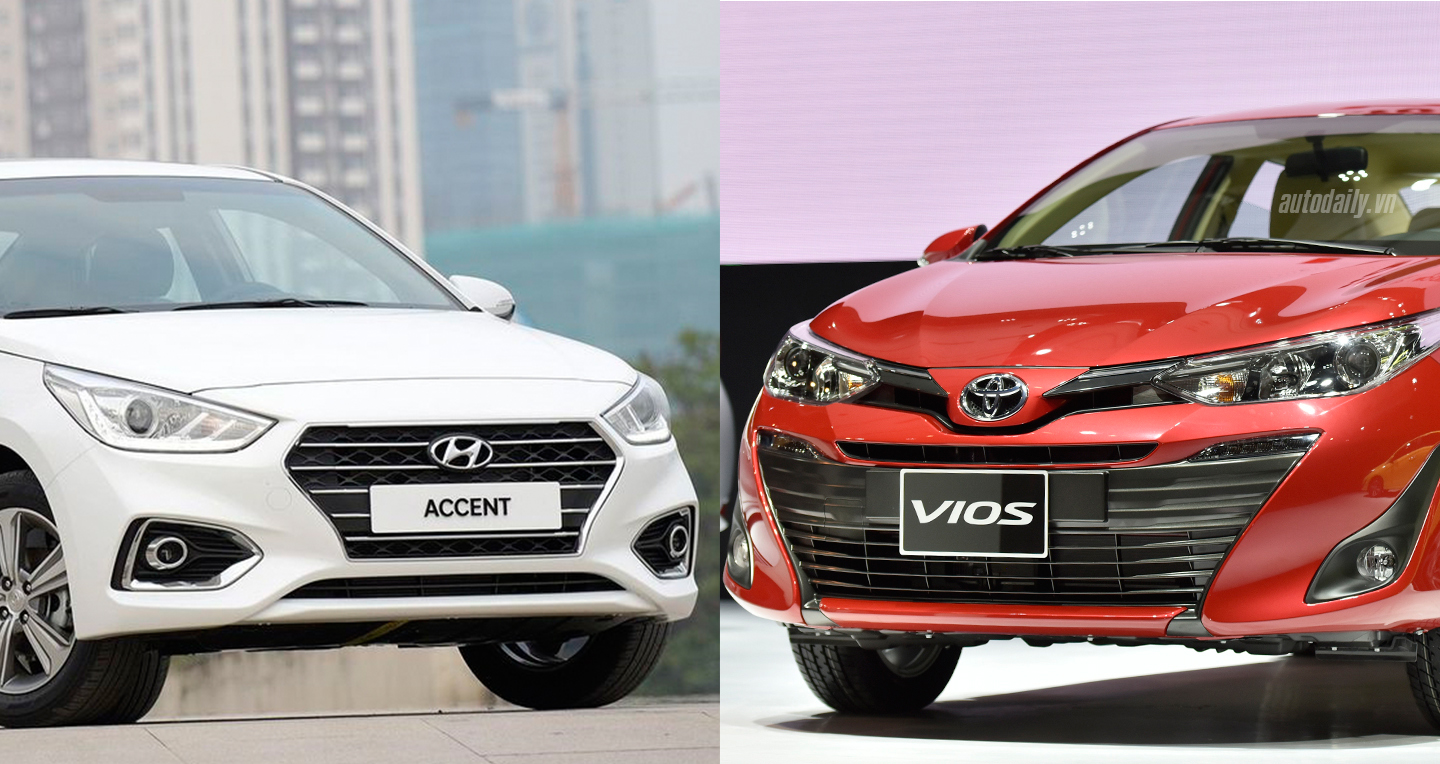 The lights system on this vehicle includes LED headlights and fog lights for enhanced visibility in all weather conditions. In addition to its cosmetic upgrades, this car is also outfitted with LED daytime running lights. 
Meanwhile, Hyundai uses an inverted trapezoidal shape and chain-shaped decoration, taking it from ordinary to extraordinary while still being healthy and sporty. 
Filling the front of this Hyundai B-Class sedan's body are projector headlights, with an angled design and a stylized crescent shape, providing customers with a sharp and personal look reminiscent of that of a luxury vehicle. Its advanced LED daytime running lights and fog lamp sockets are streamlined and distinct compared to previous models.
Toyota Vios Vs Hyundai Accent:

Interior
They both have five-passenger seating capacity on offer but differ in upholstery. The Korean brand comes with fabric upholstery, while those who go for its rival have leather seats.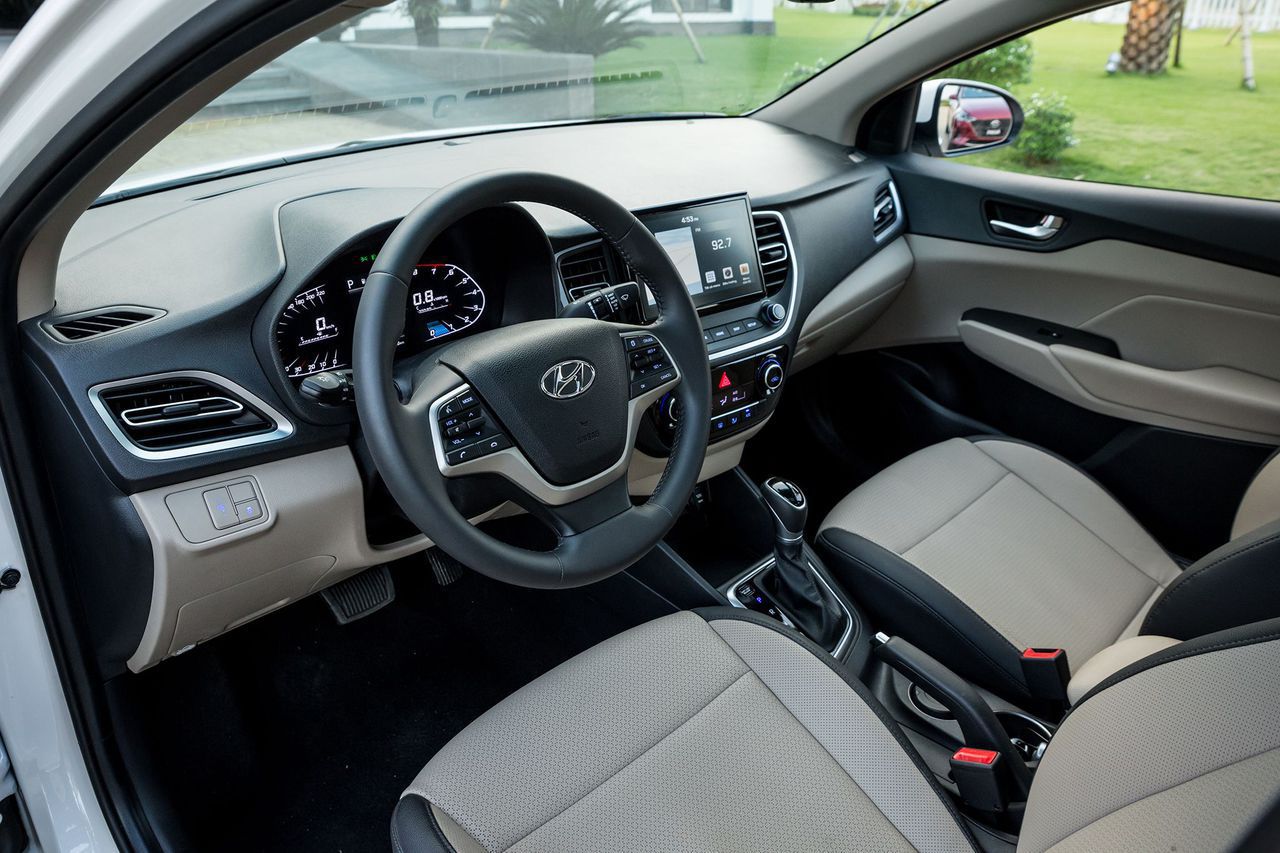 If you want to stay up to date on technology, you should definitely choose an automatic AC unit, and the Korean model has that, while Toyota still uses a manual AC system. 
In addition, Accent is also equipped with several other features such as rear air-conditioning vents, automatic headlights, anti-glare rearview mirrors, automatic wipers, etc.
On-board entertainment is another big difference between these two. The Vios has the upper hand with a 7-inch touchscreen on the dash, allowing it to connect with a smartphone via Bluetooth and sync playlists from Apple Carplay, Android Auto, or Bluetooth. 
The Accent, however, comes standard with a 3.5 inch LCD screen which is designed to be paired with a four-speaker sound system through Aux or USB connectivity.
Toyota Vios Vs Hyundai Accent:

Engine
In terms of engine power, we put the two most advanced trims of these two models on the scale: Vios GR-S and Accent GL CRDi.
It is undeniable that B-segment sedans like Hyundai are becoming increasingly popular in Philippine markets these days - and it is no coincidence. 
Its power level of 126hp/260 Nm has already made this model one of the leading ones regarding power strength and acceleration.
One final point to consider is their transmission. The Toyota Vios has shifted from an automatic engine to a Continuously Variable Transmission (CVT). 
With this in mind, it's possible that this new change could create potential problems when experiencing new transmission, as some consumers have reported.
Toyota Vios Vs Hyundai Accent:

Safety
Considering the vehicle's safety, the Toyota Vios comes fitted with seven airbags: curtain, dual front, knee, and side airbags. Meanwhile, the Accent comes with only two. 
Apart from that, safety features are not displayed well in the Accent. It doesn't have an anti-lock braking system (ABS), Electronic Brakeforce Distribution (EBD), or stability control like its rival, which presents a problem when it comes to handling your vehicle.
Overall, there is no doubt that Toyota beats all other Accent variants when it comes to safety.
Toyota Vios Vs Hyundai Accent:

Price
The Korean brand price is very competitive compared to its Japanese rival, with a little price difference between the two. The following are Toyota Vios price and Hyundai Accent 2022 price Philippines listed on their latest versions:
There is also a note that you have to keep in mind. For Toyota, if customers choose a White Pearl exterior paint, they would need to pay an additional 15,000 PHP compared to all of the other versions.
Who Wins The Battle?
Now it's true that the Japanese brand is less powerful than its rival. However, what makes it better is that you will have access to a myriad of useful safety features to keep you safe with its superior braking and handling performance.
To conclude, we'd like to recommend the Accent for power and exterior design seekers. If buyers are looking for a more refined comfort level, advanced infotainment technologies, and an extra level of safety assurance, the Vios is going to be the way to go.
Conclusion
We hope you found this article about the Toyota Vios vs Hyundai Accent helpful. If you were trying to decide between these two cars and wanted to know more about them, this comparison could give you a better picture of their difference.
If you have any other questions, don't hesitate to contact Phil Car Price team anytime. We are always happy to help!
View other car comparison