Hyundai Reina Vs Accent - Which Is The Most Practical Automobile?
Updated Jul 04, 2022
The difference between Hyundai Reina vs Accent has always been a popular topic. These two are two of the most practical automobiles on the market today. 
They're excellent subcompact options from a trustworthy name with over 50 years of expertise, giving purchasers comfort of mind. Both offer good performance, great mileage, and ample accommodation for the family at lower prices. When it comes to deciding between the two, though, it might be not easy.
This comprehensive comparison was developed to assist you in making a major decision. You should be able to see their similarities and distinctions after this. We'll go in depth through cost, specs, extra features, and performance.
Overview
Hyundai is a South Korean multinational automaker based in Seoul. In 1967, the Hyundai Motor Company was established. In Ulsan, South Korea, the firm runs the world's biggest integrated automotive manufacturing complex, with a 1.6 million yearly production capacity. 
Hyundai automobiles are available at 5,000 dealers and outlets in more than 190 countries. Hyundai Motor's innovative mentality has allowed it to become one of the world's largest automakers, with a fifth-place rating and a five-million-unit sales target for 2015.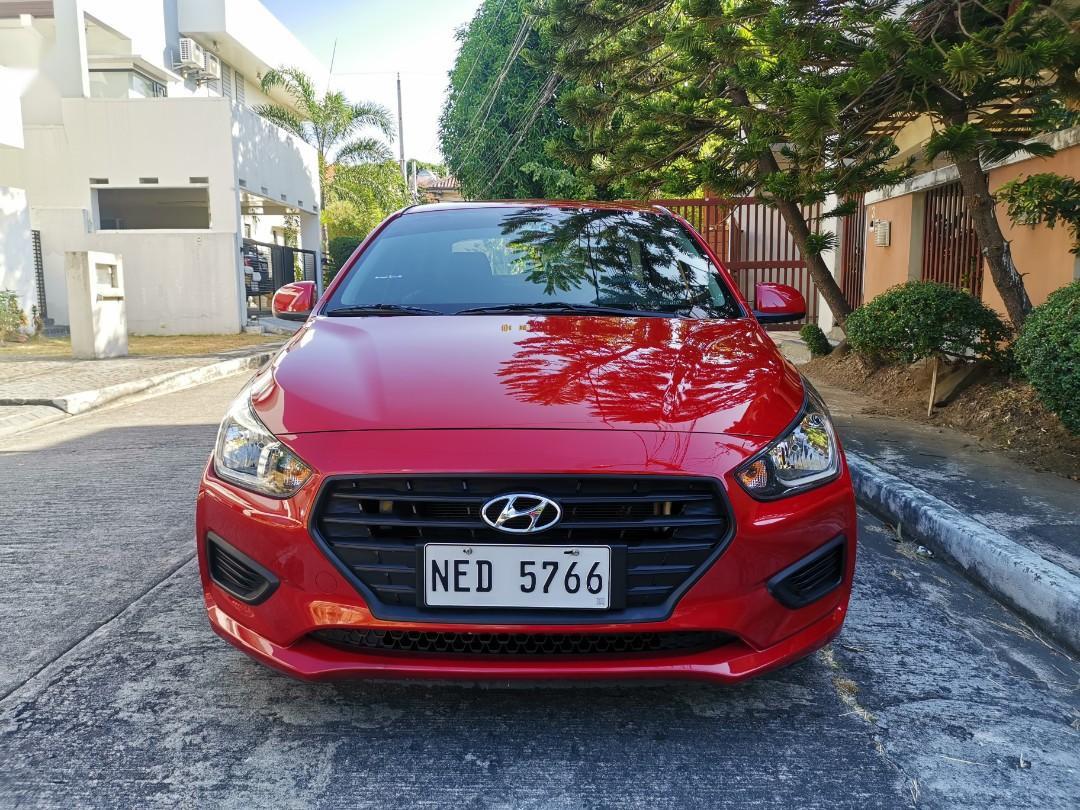 At the 2017 Chongqing Motor Show, Hyundai introduced Reina. The Hyundai Reina is a highway stunner with significant power and appropriate safety when the riding gets difficult. 
Meanwhile, the Hyundai Accent provides everything you've ever wanted in a compact family vehicle, plus a lot more. It's the Korean manufacturer's first foray into the subcompact category. The Accent constantly puts pressure on rivals thanks to its reasonable price and plenty of standard amenities. The Accent has been the most popular compact family vehicle in North America since 2002.
Let's continue reading to understand the Hyundai Reina vs Accent comparison better and make the best selection you've ever made.
Hyundai Reina Vs Accent: Comparison
Exterior/Dimension
The car's exterior appears to be the first factor that draws our attention at first sight. According to their demands and hobbies, some people want a massive and aggressive automobile, while others prefer a delicate compact car.
For your reference, the Hyundai Reina is 4,300 mm in length, 1705 mm wide, and 1,460 mm tall. The vehicle's wheelbase is 2,570 mm long, and the ground clearance is 150 mm.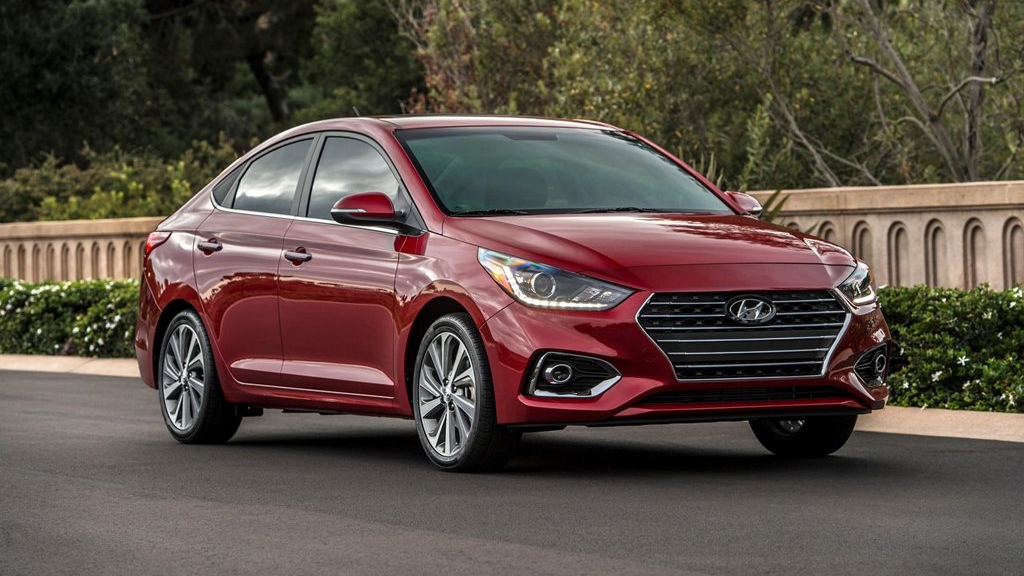 Hyundai Accent's dimensions, on the other hand, are 4,440 mm long, 1,729 mm wide, and 1,460 mm tall. This has a 2,600 mm wheelbase and a 140 mm ground clearance.
Even though both cars compete in the same sub-compact sector, the Hyundai Accent is a bigger vehicle based on those figures. It has more width, height, and length than the Reina. As a result, it may have greater inner room than the other because the Reina has 10 mm greater ground clearance than the latter. It may be better at managing rougher surfaces.
Both of these vehicles are comparable in terms of exterior characteristics. Headlights and LED taillights are standard on both vehicles. Both cars are equipped with steel wheels and missing fog lights.
Interior
Let's look into the inside of the automobile by opening the door. Both of these vehicles have a modest but welcoming atmosphere.
Both Hyundai Reina interior and the Accent provide sufficient space for five people to sit comfortably with fabric-covered seats. They also come with adjustable handlebars and an automatic air-con.
Accent automobiles come with an air conditioner with back vents; however, the Reina does not. Nonetheless, the Hyundai Reina has a 12-volt power supply, while the Accent does not. Furthermore, the Hyundai Reina comes with an AVN display that is compatible with Apple CarPlay and Android Auto.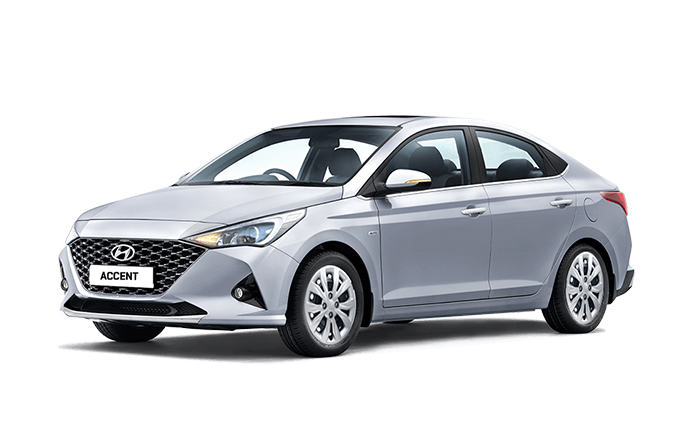 One feature that consumers enjoy about the Hyundai Reina model's categories includes offline mapping. Accent's technology is also less advanced than its rival's, but the manufacturer provides a 3.8-inch display with a station for drivers and riders.
Both of the Hyundai models discussed here come with a whole total of four speakers. The Accent automobile has a large trunk size of 45 litres, which is a benefit in terms of freight storage. Despite being a little car, the Reina has a remarkable capacity of approximately 45 litres. Hyundai Reina is a goal better than Accent in packing capacity.
Engine
Both variants use an MPI fuel pump and are powered by the same 1.4L gas engine with four cylinders and 16 valves per cylinder. The Hyundai Reina engine produces a maximum of 94 horsepower and 132 Nm of torque; meanwhile, the Accentr's engine generates 99 horsepower and 132 Nm of torque. As a result, the Accent generates more horsepower while maintaining the same torque level.
Both automobile types, as previously said, operate on gasoline. Both models employ a MacPherson spring and a torsion beam axle when it comes to suspension and braking. Furthermore, both Accent and Reina have the same robust disc front brakes and drum rear brakes.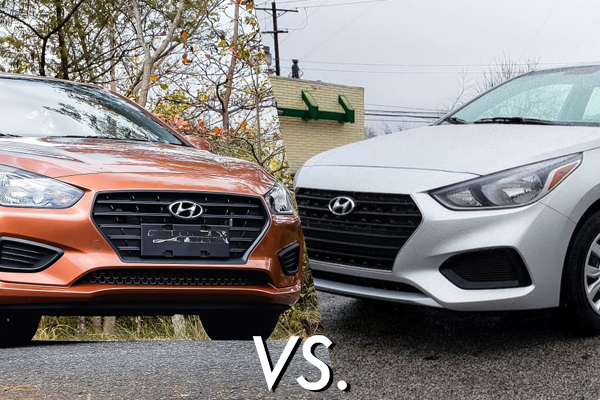 Safety
While a flashy appearance and a robust engine may seem appealing, one of the most important factors to consider when purchasing an automobile is safety. 
The Accent is not particularly useful because it lacks airbags and simply provides belts and a sturdy, high-tensile frame. This vehicle lacks safety equipment such as active safety systems and anti-lock brakes.
In contrast to the Accent's layouts, the Hyundai Reina 2023 is more secure when equipped with airbags, anti-lock brakes, and ISOFIX. Reina will therefore be one of the finest options for keeping everyone protected.
Price
Conclusion
So that brings us to the end of our Hyundai Reina vs Accent comparison article. We hope that this article in this review will help you make an accurate and satisfactory purchase decision.
Continue reading Philcarprice.com for more comparative articles like the above.
View other car comparison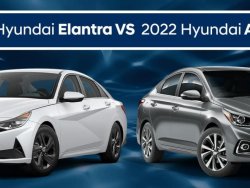 Nov 10, 2022
Accent & Elantra are two sedans with the most attractive design today. Both have achieved great success but which one is better? Let's find out here!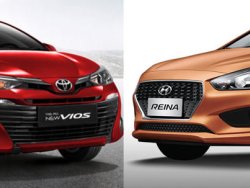 Jul 04, 2022
Do you know the differences between Hyundai Reina vs Toyota Vios? They are going to be listed below. Check it out now!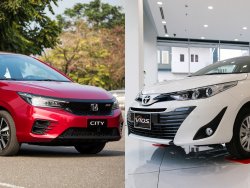 Apr 27, 2022
Are you looking for a great sedan to drive around? This comparison between the Toyota Vios vs Hyundai Accent will help you decide which car to go for!