Toyota Innova 2023 launched in Indonesia: With 2.0L Hybrid engine version
Updated Jan 16, 2023
The Toyota Innova 2023 was introduced in Jakarta, Indonesia after a lot of information was made public. The MPV model has undergone extensive improvements in the latest generation, including changes to the exterior, interior, equipment, and engine.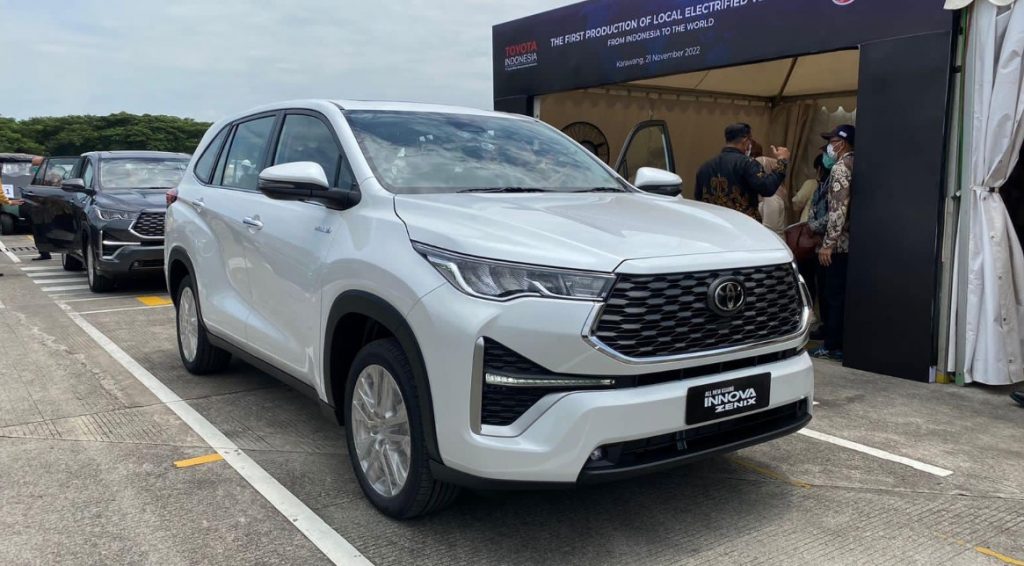 Indonesia is also the first market to launch the Toyota Innova 2023. In addition, this is also the first Toyota hybrid model to be produced domestically, specifically at the Karawang factory, in West Java. After Indonesia, the MPV model will be introduced in India on November 25.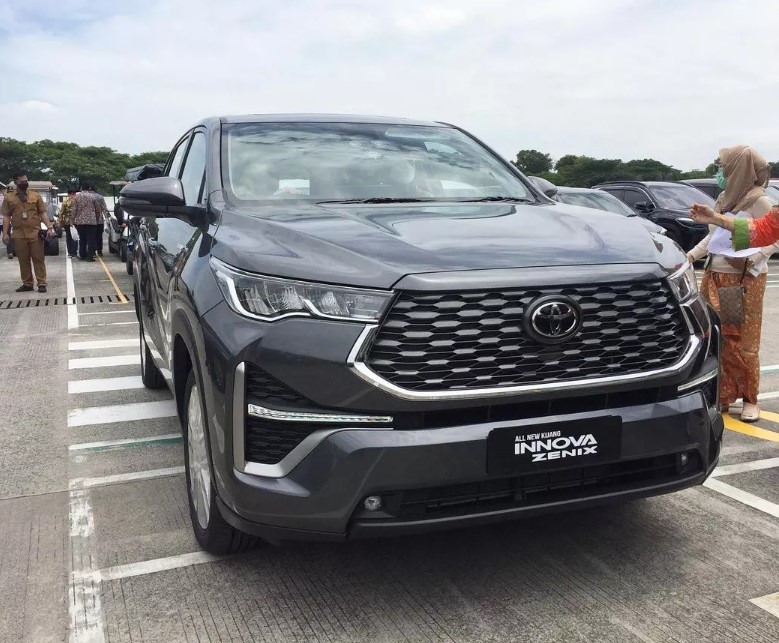 Compared to the old generation, the appearance of the Toyota Innova 2023 looks different, bringing slightly SUV-like lines mixed with the characteristics of MPV cars. The vehicle is built on the TNGA: GA-C platform.
The front of the car stands out with a new, more angular design light cluster, and a slim position light is hidden inside. Large hexagonal grille with chrome rim. The front bumper is also stiffer with enlarged air vents.
The SUV line is more pronounced at the side of the car, with the wide wheel arches creating a muscular character. At the rear, the LED taillights are horizontal, connected by a chrome strip, and the rear bumper is also made thicker.
The interior is also refreshed with a brown-black color scheme. The center console is reworked higher, and above is a floating entertainment screen, that supports Apple CarPlay and Android Auto. In addition, the car is also equipped with an electronic handbrake and automatic brake hold.
In terms of amenities, the notable highlight of the new Innova is the panoramic sunroof, 360-degree camera, wireless charging… The second row of seats on the new MPV model has the option of business seats. The air conditioner door is still installed on the ceiling.
In Indonesia, Toyota Innova 2023 has 5 versions including G AT, G AT Hybrid, V AT, V AT Hybrid, and Q AT Hybrid. The car has 2 engine variants including a 2.0L petrol engine and a 2.0L hybrid engine. The diesel variant has been dropped on the new generation.
Specific specifications of the engine versions have not been revealed, but experts predict that the 2.0L hybrid engine can produce 172-182 horsepower, with fuel consumption of about 4.3-5 liters per 100 km.
>> Read more about Toyota Innova Review
The price of Toyota Innova 2023 has not been announced yet. With the introduction in Southeast Asia and assembly in Indonesia, it is highly likely that the new Innova will be launched in the Philippines next year when the current generation of this model has lost its appeal and is no longer competitive enough. compete with the cheap MPV group.
Thanks for reading our blog post on
Philcarprice
about what makes this new release so great - stay tuned for next news posts on other topics in automotive marketing!