Toyota Innova Colors 2022: Let Color Rule Your Lifestyle!
Updated Apr 28, 2022
Color is not just a visual concept; it also defines our lifestyle and surroundings. In the Philippines, Toyota is the most popular vehicle brand due to its safety and reliability, while Innova is one of the best in the MPV category.
It's no wonder that people are looking for the most popular Toyota Innova colors for 2022 models. This blog has all the details you wanted to know about the car's available colors in the Philippines market. In this post, we will share with you all 7 options of color for your upcoming Innova.
Toyota Innova Colors:

Alumina Jade Metallic
This new color was very pleasing to the eye and made customers go crazy when it first launched. It is a color that leans towards dark tones, reflecting a delicate and powerful green hue.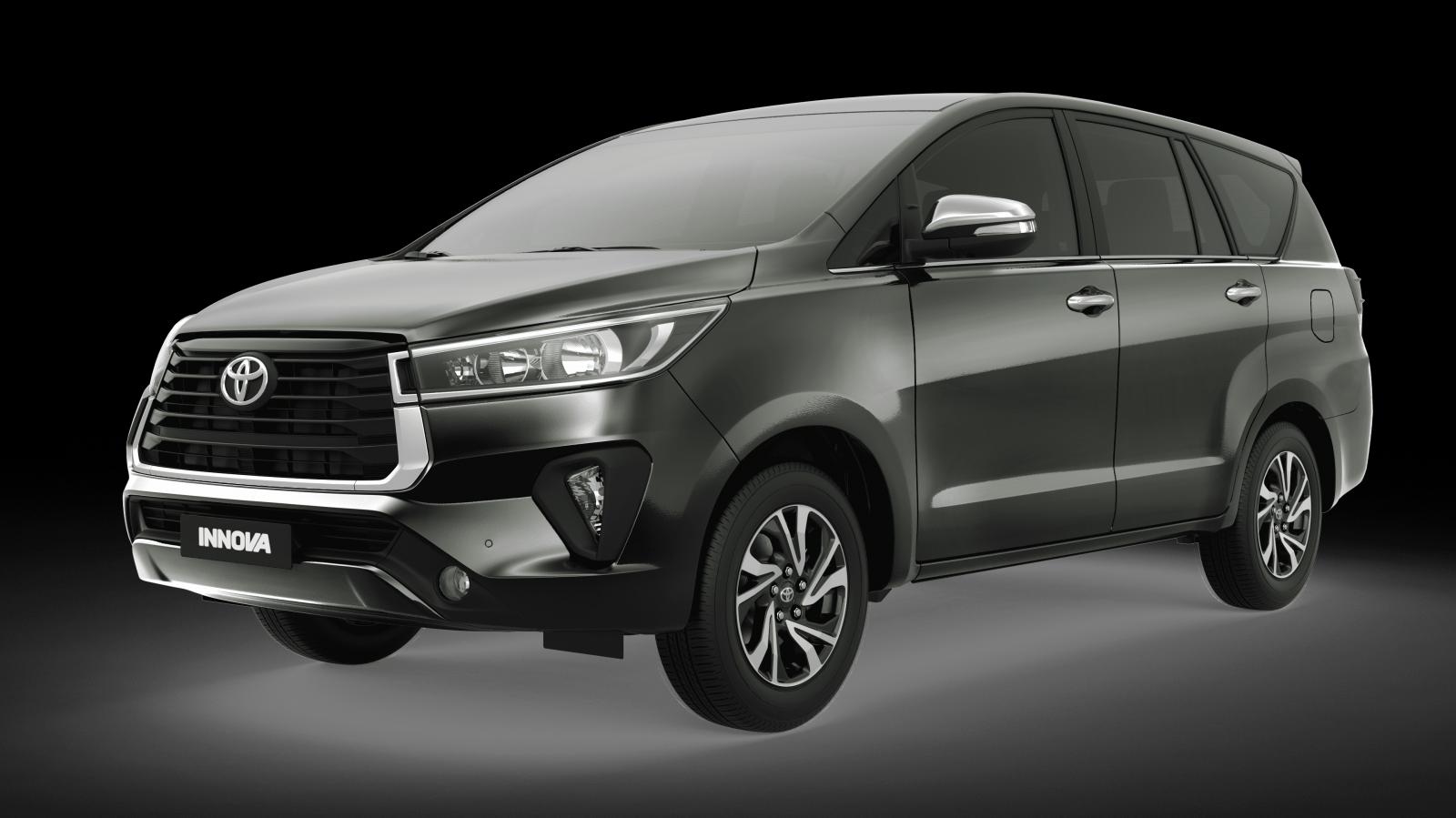 Toyota Innova Colors:

Black
Black car paint is absolutely the best choice for most people; there seems to be a global consensus that it gives the vehicle that sense of power and class.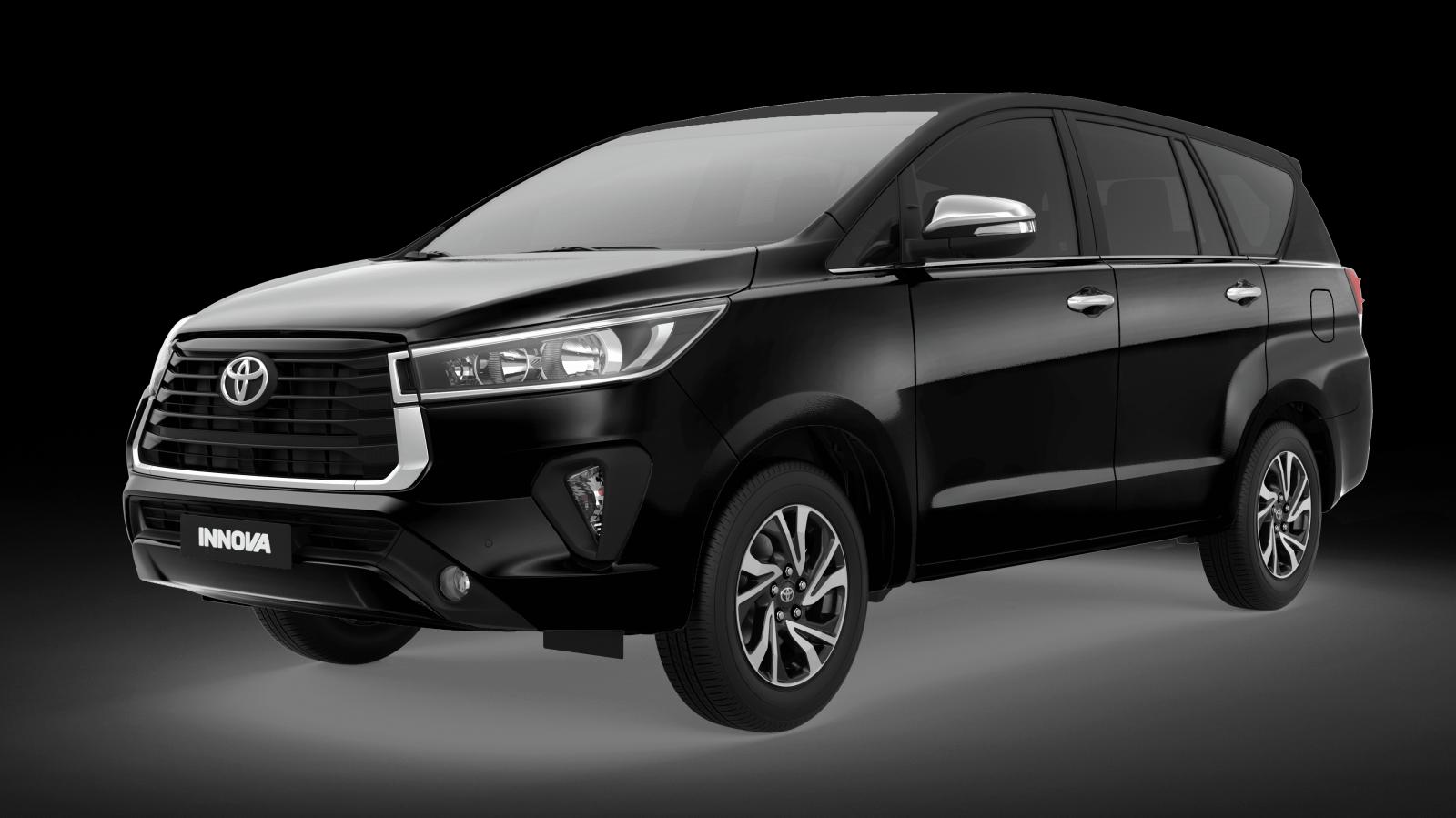 Black is the classic option for car lovers. Should you fancy this hue and want to purchase a vehicle with black paint, rest assured this Toyota Innova black would be an equally great selection for you.
Toyota Innova Colors:

White Pearl Crystal Shine/ Super White
White symbolizes purity, peace, and tranquility. It is also a symbol of authority, so many people think it is the safest color choice. It could be why people like white paint, and it's always a trend in the car industry.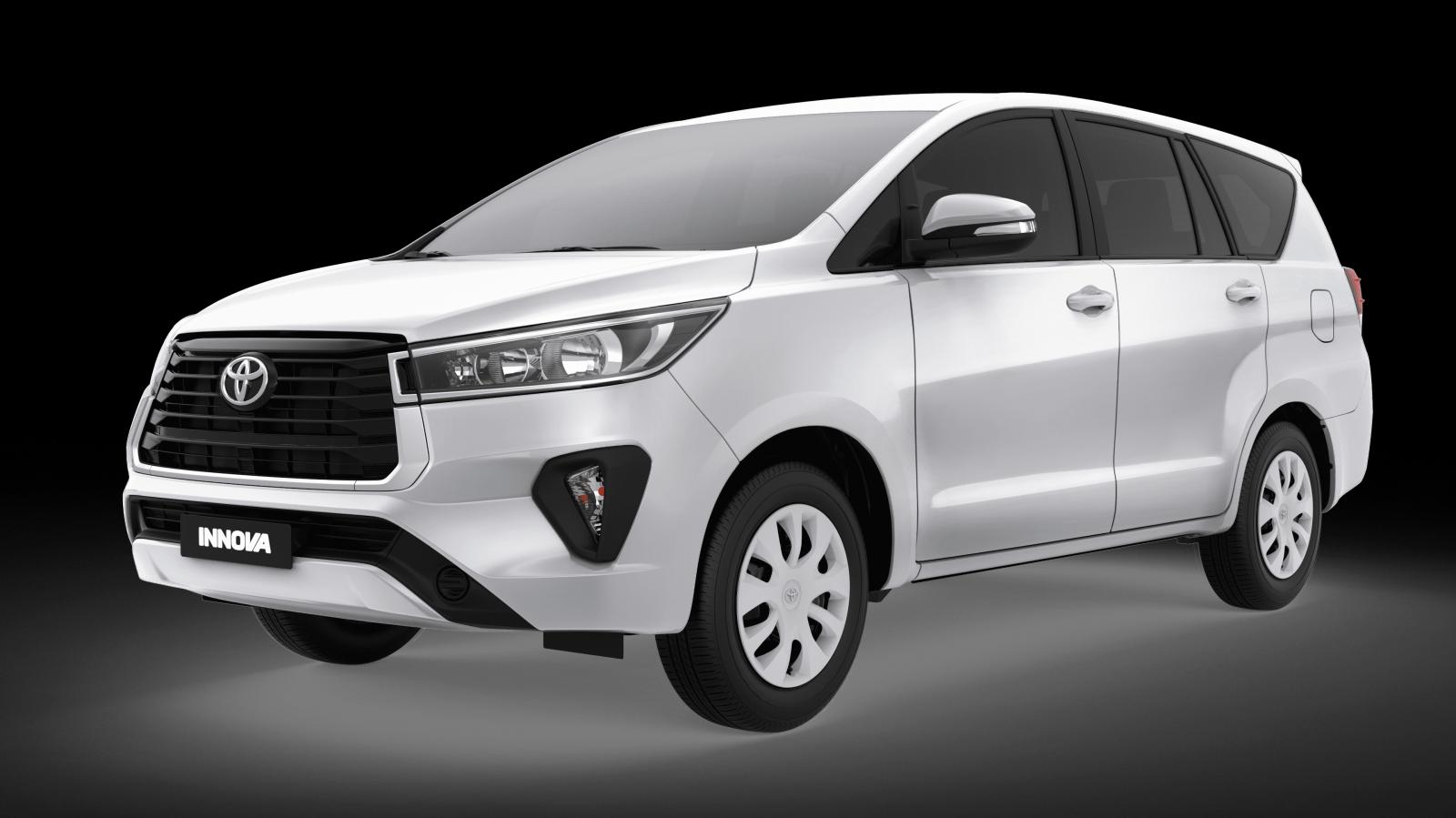 There are two shades of white that you can consider. However, the super white is only available for the lowest version. In reference to users of this MPV,  the White Pearl Crystal Shine can be regarded as the symbolic color of this line of vehicle.
Toyota Innova Colors:

Blackish Red Mica/ Red Mica Metallic
When choosing the color of their new car, some drivers prefer red. The striking red paint is a good choice, too, as it gives the car a sporty and luxurious look. With Toyota Innova Red, your vehicle doesn't have to be a boring thing anymore.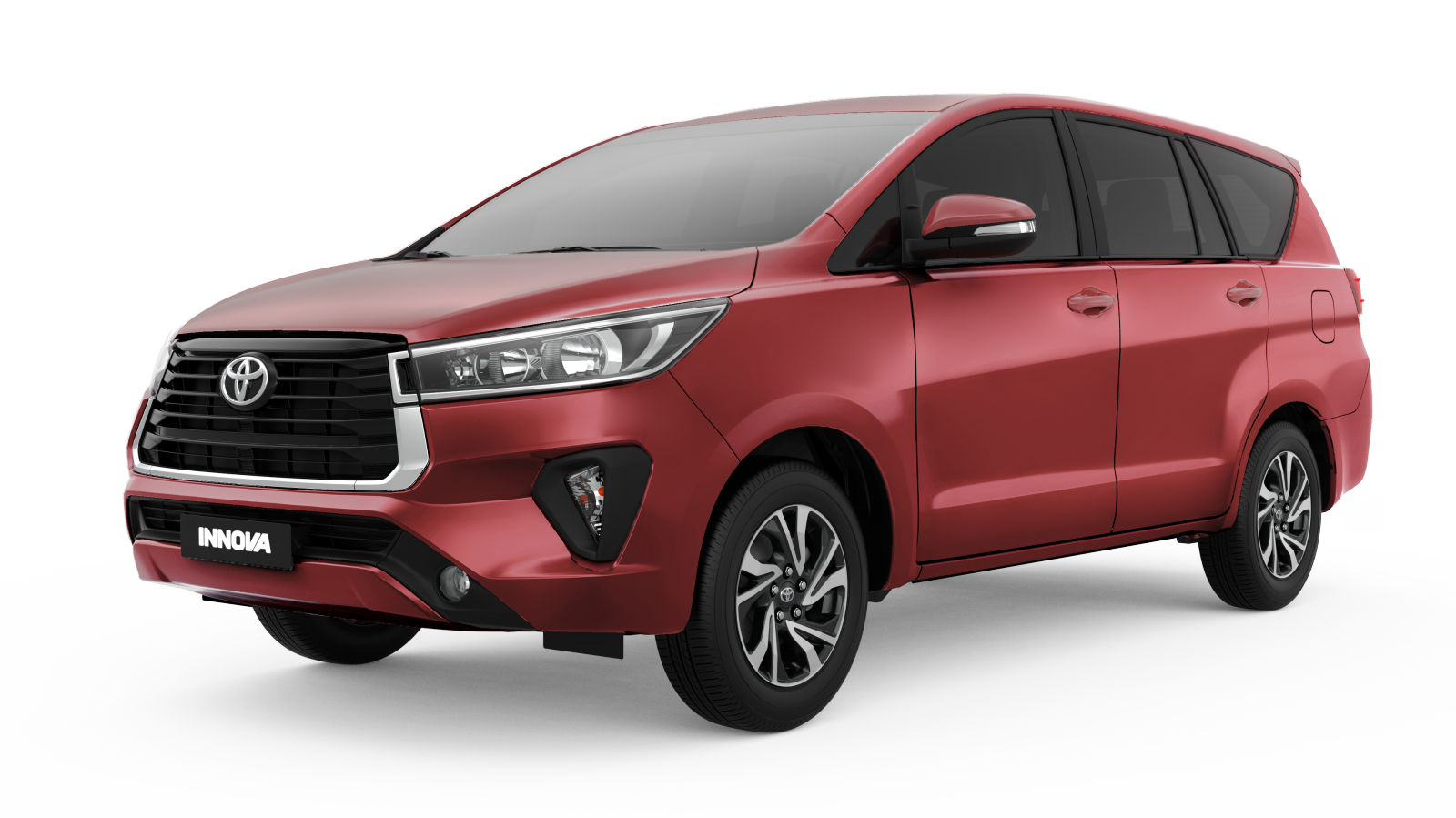 The Innova 2022 comes with 2 shades of red: Blackish red mica and Red mica metallic. If you like a deeper, more premium and more mature color, the Blackish red will be perfect for you. Otherwise, Red mica metallic is a great choice for those who adore something joyful, dynamic and vibrant.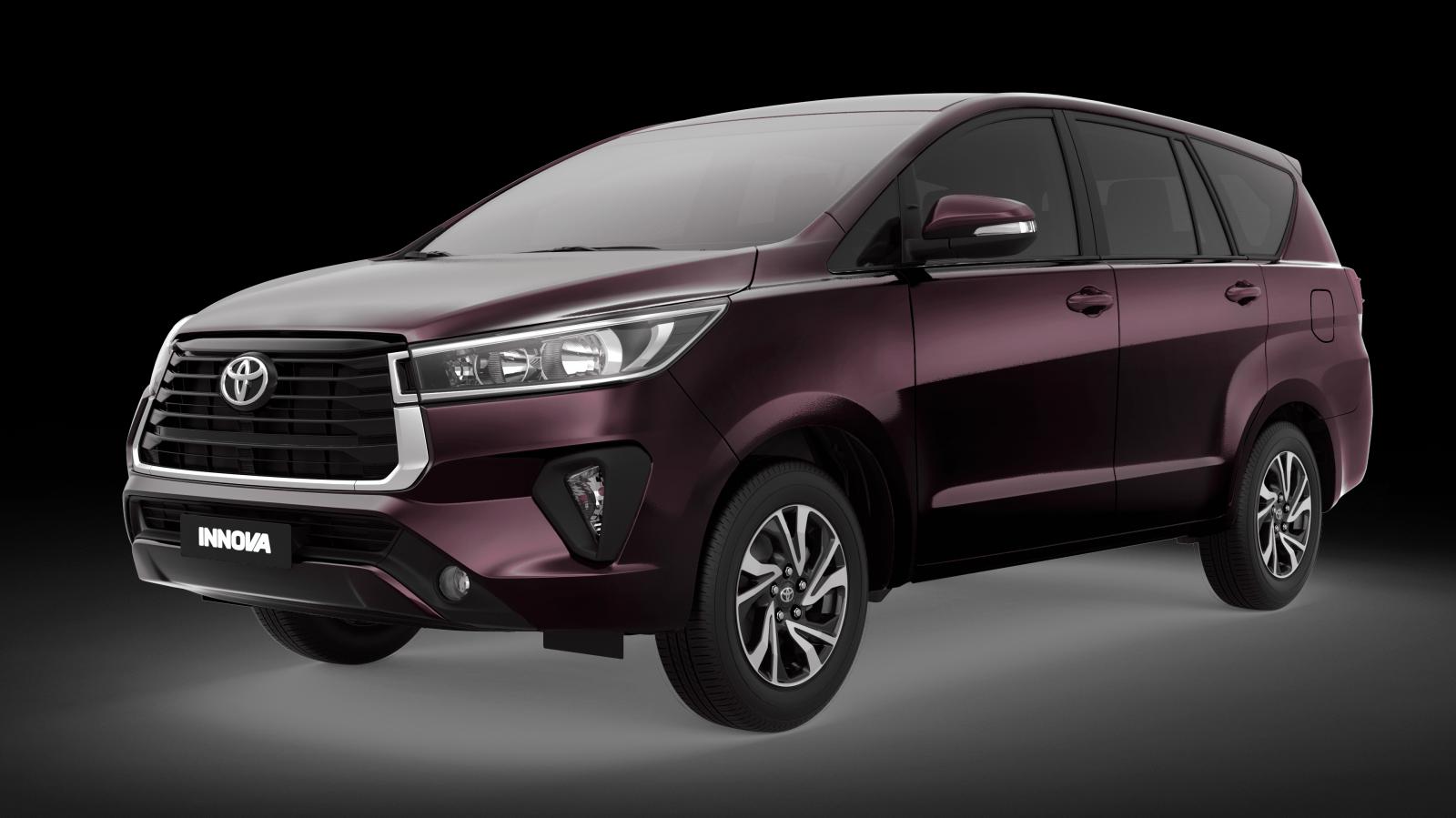 Toyota Innova Colors:

Silver Metallic
If you're looking for a sporty yet sleek and trendy appearance, then the silver option is your best choice for this MPV. Silver cars require little maintenance and keep those small scratches invisible. And remember, less scratchiness, more savings for the vehicle owner!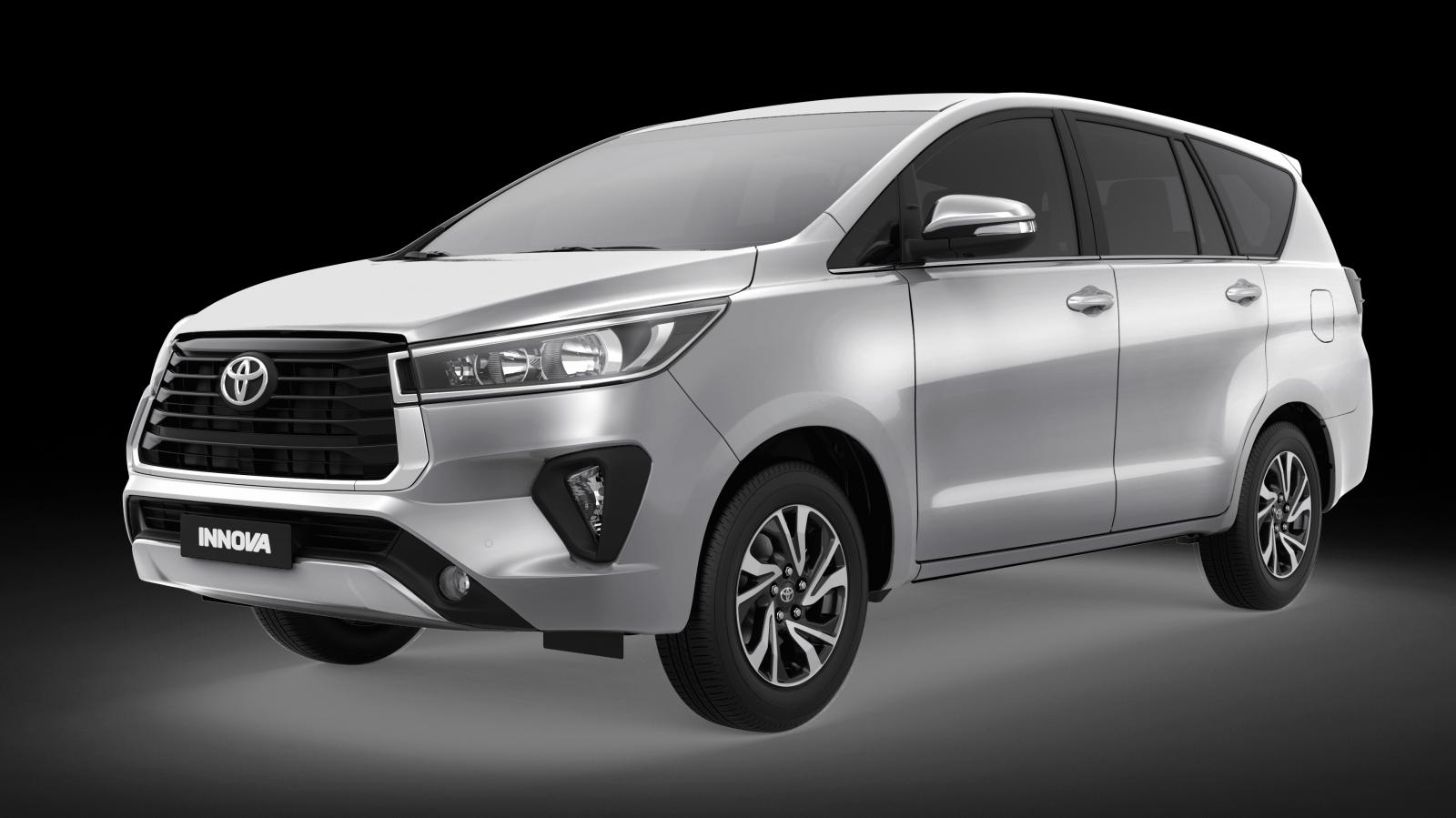 >>> Read more car colors
Which Color Is The Best On Toyota Innova?
The color of the car is also a major factor for some people when making a purchasing decision. It should not just make you feel comfortable, but it should also be attractive. We would say that Toyota Innova White Pearl Crystal Shine is one of the most sought-after options because it brings out a very classy appearance. It makes the car look elegant, modern, clean, and refreshing. 
In addition, Toyota Innova blue is also a color that many customers are interested in. However, this option only appears on older models! The 2022 version of this MPV in the Philippines has five colors available.
Toyota Innova White Pearl Crystal Shine 2022 Overview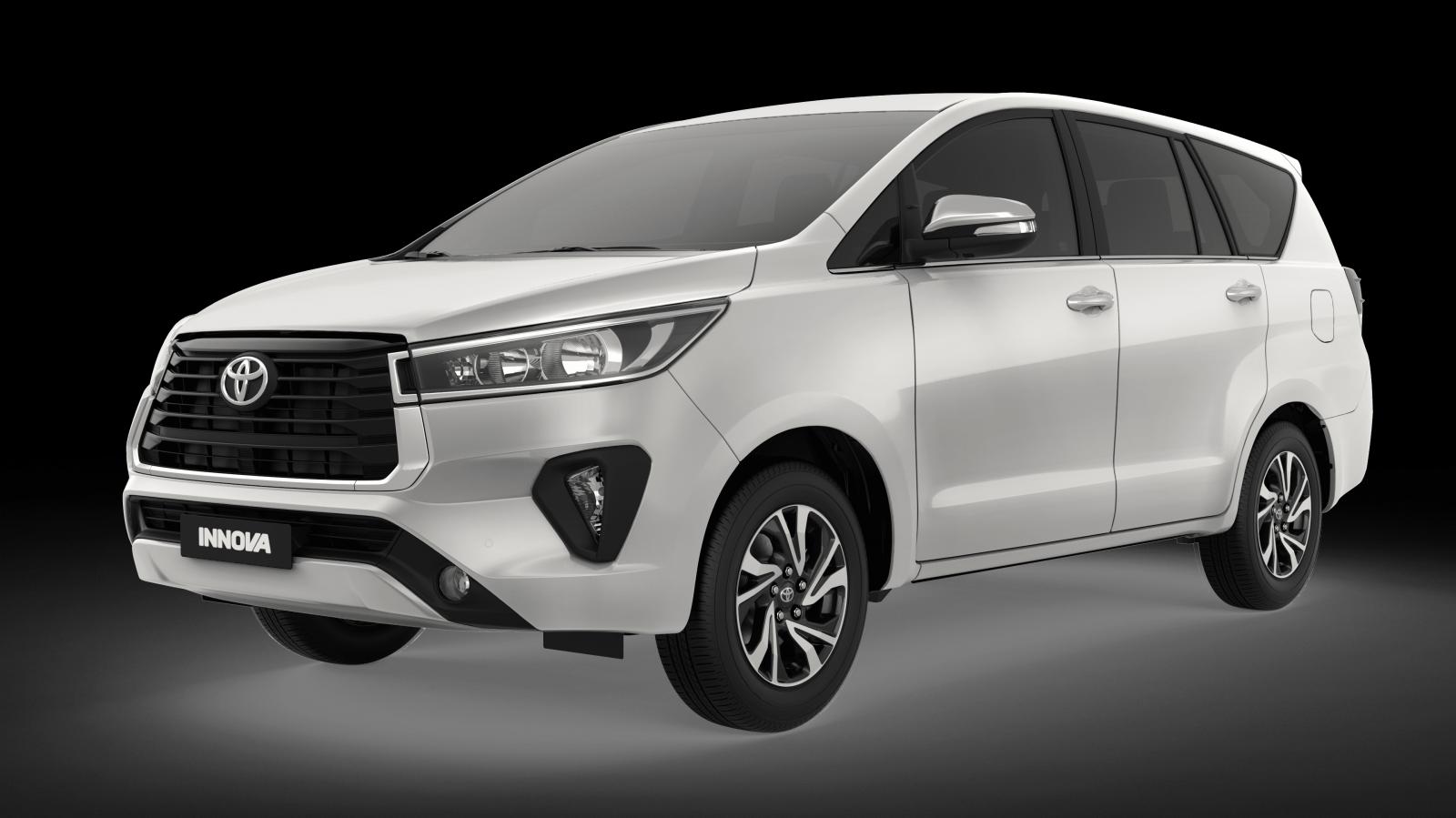 Toyota Innova White Pearl Crystal Shine
Design
This car was designed with European standards in size. White pearl crystal shine brings the most luxurious and elegant outlook. 
Exterior and equipment on the car are improved in a modern way. Besides, the model also has a dynamic, sporty style that makes this vehicle more attractive than ever.It is a multi-purpose, modern vehicle with a strong, dynamic design and a large space. That's why it quickly becomes one of the most consumed cars in the country.
Interior
Besides its gorgeous white pearl crystal shine color, the interior is our main focus. One immediately notices a synthetic plastic and fake wood interior sitting in the cockpit. 
The brand has used composite materials and rich textures on most of the dashboard, giving it a modern look. The high quality of the materials and textures make this vehicle feel like a truly luxurious vehicle. 
The steering wheel is particularly attractive and features ambient lighting further to enhance its beauty (in some variants). Depending on your choice, this model has either 7 or 8 seats. 
The overall interior of this vehicle is still very practical as opposed to anything flashy or showy.
Engine and driving performance
This MPV achieves maximized performance thanks to the combination of the 2.8-liter turbo diesel engine and a 6-speed automatic transmission (some variants come with a 5-speed manual transmission). 
It still offers the same high levels of fuel efficiency while providing the extra punch needed on the motorway. The suspension of this new model has improved with a higher comfort level. 
With smart tuning to tackle imperfect road surfaces, we can only describe the ride quality as impressive!
Variants and price
This car color has three variants; the price is higher than the regular color options. You will pay an extra 15,000 for this White Pearl Crystal Shine option.
However, the higher selling price does not reduce the purchasing power of this color; on the contrary, the demand for this option is always on top at car dealers. You can refer to a more detailed Toyota Innova price list to see the difference between the selling prices of different variants.
Bottom Lines 
A great vehicle should be more than just a means of transportation. It should be a reflection of the person behind the wheel. With a wide range of Toyota Innova colors, you can choose the right one that matches your personality.
Feel free to contact us via email or comment below if you have any questions or requests. Thank you for reading, we hope that this article on Philcarprice.com helps you make your decision!
View other reviews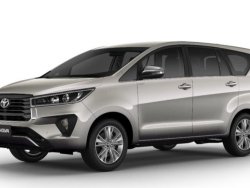 Automatic
SUV / Crossover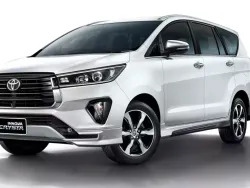 Automatic
SUV / Crossover