Ford Raptor Review - What Are The Second Generation's Advances?
Updated Apr 27, 2022
The Ranger Raptor is a pickup truck of the Ford Ranger line-up launched in 2019. It is the most sought-after off-road vehicle in the Philippines. The company's engineers designed and equipped it to turn it into a "monster" literally and figuratively from the outside in.
The brand announced its second generation in February 2022. Therefore, this Ford Raptor review article will be based on analyzing and pointing out this model's outstanding and improved features. Keep on reading for more beneficial information!
Overview About Ford Ranger In 2023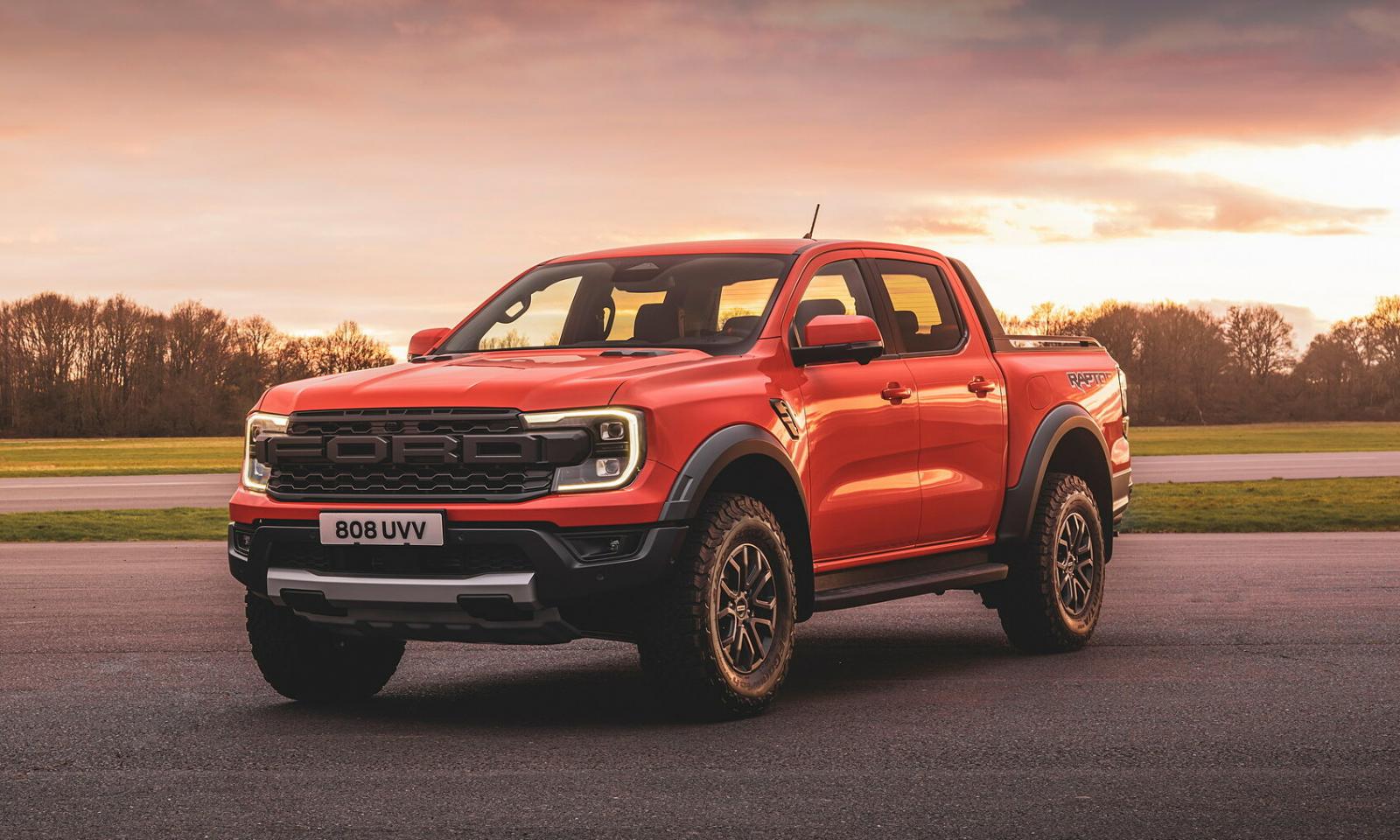 Ranger Raptor 2023 impresses with its aggressive design
Ford launched the Ford Raptor off-road in 2019 in the pickup truck segment. Since its release, this model has attracted the attention of potential buyers in the markets wherever it is present, including the Philippines.
This model has two different variants: 2.0L Bi-Turbo and X. Both are equipped with diesel engines and 10-speed transmissions that increase maximum power and torque to huge.
According to designers' research on the influence of color, the 2023 version is expected to launch with five different colors: Frozen White, Conquer Gray, Lightning Blue, Shadow Black, and Race Red.
Ford Raptor Review:

Specs
Ford Raptor Review:

Exterior
Ford Raptor design attracts attention with its front grille and the giant logo of the brand. Accompanying it is a set of sharp headlights integrated with LED daytime running lights that create a bold highlight when looking at it directly.
This brand also equips most exterior parts in black such as fenders, door handles, windows, ORVM turn signals, vertical taillights, etc., making it look more premium than the Ranger model in the same line.
Next, the 18-inch alloy rim (457.2 mm) raises the ground clearance to 283 mm; then, your car may avoid being bumped when moving in rough terrain. Along with that are BFGoodrich tires, which bring many outstanding advantages such as optimal traction, high damping, long service life, and high durability. 
Those factors create an aggressive and powerful appearance and convenient features suitable for off-roading integrated with this model.
Ford Raptor Review:

Interior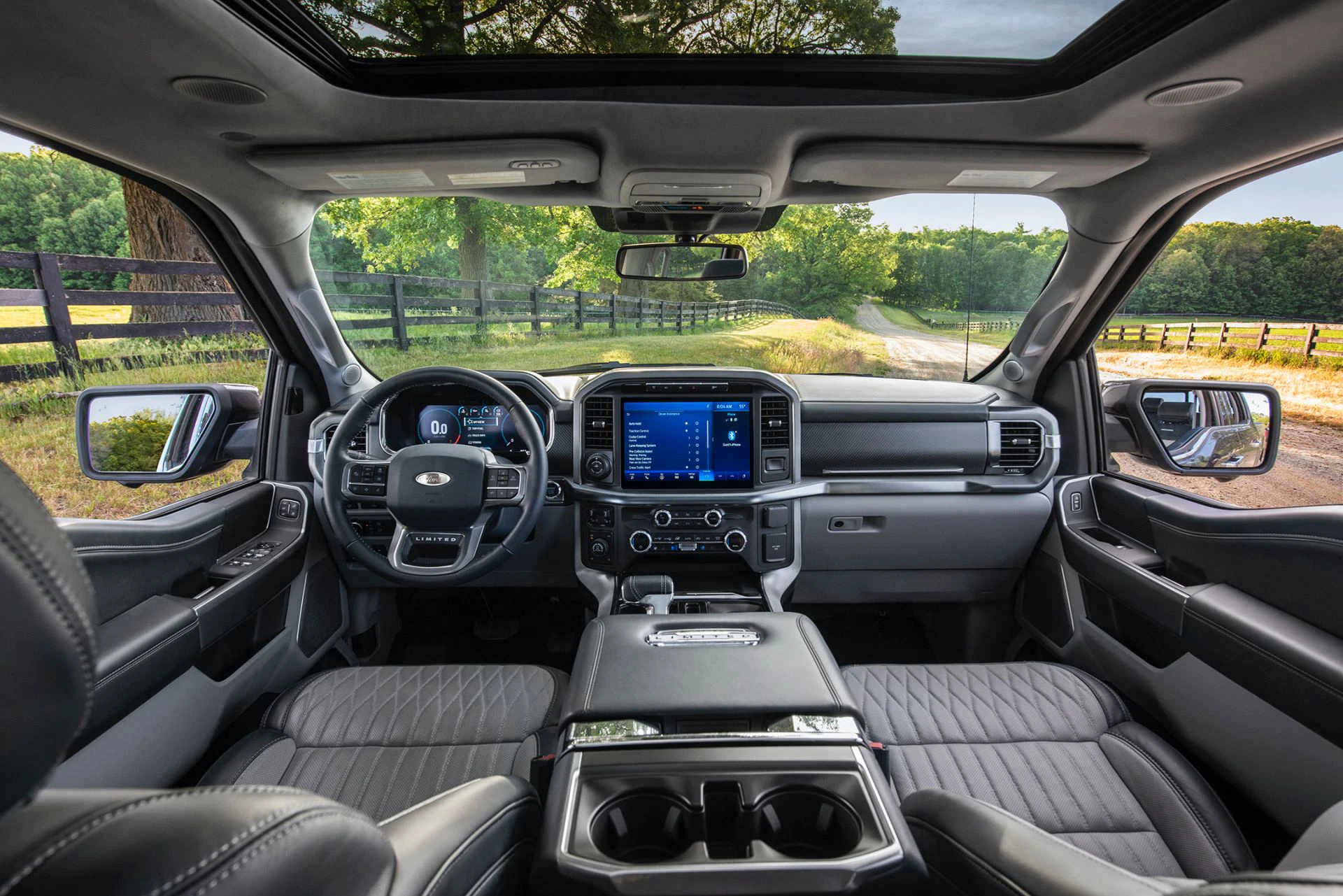 Interior with main black tone, integrated 8-inch touch screen
Ford Raptor interior is overwhelmed with the dominant black tone, helping to expand the space to increase the mystery and luxury. It also enhances driver focus by reducing light reflection as much as possible.
The 8-inch touchscreen has become standard in the pickup segment. The new version is also integrated with the SYNC 3 voice connection system manufactured exclusively by Ford. This system uses more than 10,000 natural dialogues to navigate, change cabin temperature, play music, make phone calls, and do other entertainment activities.
The seats are upholstered in high-quality leather with contrasting color accents. The front seats have additional heating, while the driver's seat is equipped with an 8-way power adjustment and lumbar support.
The steering wheel has audio control buttons, a Bluetooth connection, and a control screen. The Terrain Management System is built-in on the screen with six modes: Baja, Sport, Weather, Mud/Sand, Rock Crawl, and Normal. They correspond to different terrains and are used with a single dial operation.
In addition, the luggage compartment and tow hook have dimensions of about 1560 x 1743 mm, with a towing weight of up to 3.8 tons.
Ford Raptor Review:

Engine
Ranger Raptor is the only pickup truck in the world to use 10-speed transmission. It means it can operate smoothly at low speeds and accelerate quickly without the lag like the 6-speed transmission. 
As a result, increase the efficiency of over-motion when traveling on hilly roads, and limit the jerkiness when shifting continuously at an optimal level.
Both variants were equipped with a 2.0L twin-turbo Diesel that can produce up to 215 hp and 500 Nm of torque in the Ford Raptor engine. As a result, this version increases fuel saving to 12km/h and reduces CO2 emissions to 212g/km.
The paddle shifter lets you handle gear shifts at will and equally transmits power to all four wheels. However, if the road changes, it can transform itself into an RWD (Rear-wheel drive) vehicle accordingly.
Ford Raptor Review: Pros And Cons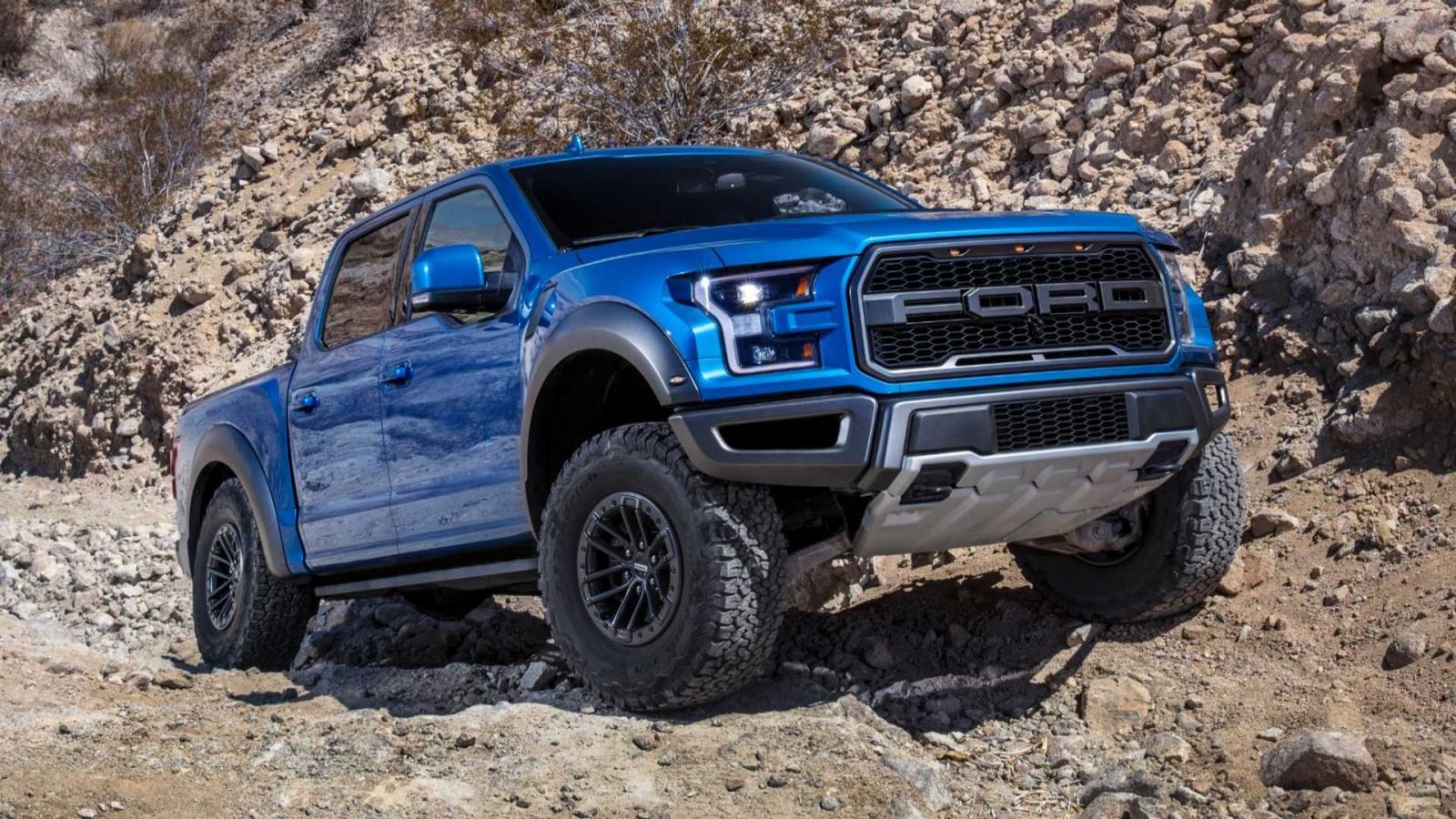 With 6 flexible modes, Raptor 2023 can overcome any terrain, including the desert
Pros
Strong and impressive exterior

Wide and good bearing wires

Diverse driving modes suitable for many types of terrain

Spacious and comfortable interior

Fuel-saving and friendly environment
Cons
Still poor soundproofing in the cabin

Limited ability to handle tight corners and rigid suspension in the urban areas

Higher price than competitors in the same segment
Ranger Raptor 2023 vs Other MPVs In Same Price Point
The Ford Raptor price
will be much higher compared to other cars in the same segment. Along with that are the outstanding features that it possesses. 
The comparison table below will show the difference between this version and Toyota Hilux and Isuzu D-Max. These are two prominent models in the ranking of pickup trucks with high consumption in the Philippines market.
Conclusion
The second generation of Raptor is almost completely renovated from exterior and interior design to technique and engine. Ford has also focused on saving fuel and reducing emissions to protect the environment. That is a commendable point in the face of a changing climate.
If there is a point of confusion, its price is much higher than others in the same segment.
Hopefully, this Ford Raptor review article on Philcarprice.com has analyzed the highlights of this new model. Then, you can make the right choice for yourself. There are more car review available on our website too, check it out if you need!
View other reviews