Ford Raptor Specs - What Are New In Version 2022?
Updated Apr 25, 2022
Ford Ranger Raptor is an off-road vehicle of the Ford Raptor line, established in 2010. It is considered a "monster" in off-road models with its aggressive appearance and ability to handle all types of terrain.
As expected, the newest model will be officially introduced in July this year. This article will provide you with Ford Raptor specs, pricing, and innovations compared to the latest model. Keep reading for the more useful information!
Ford Raptor Specs In 2022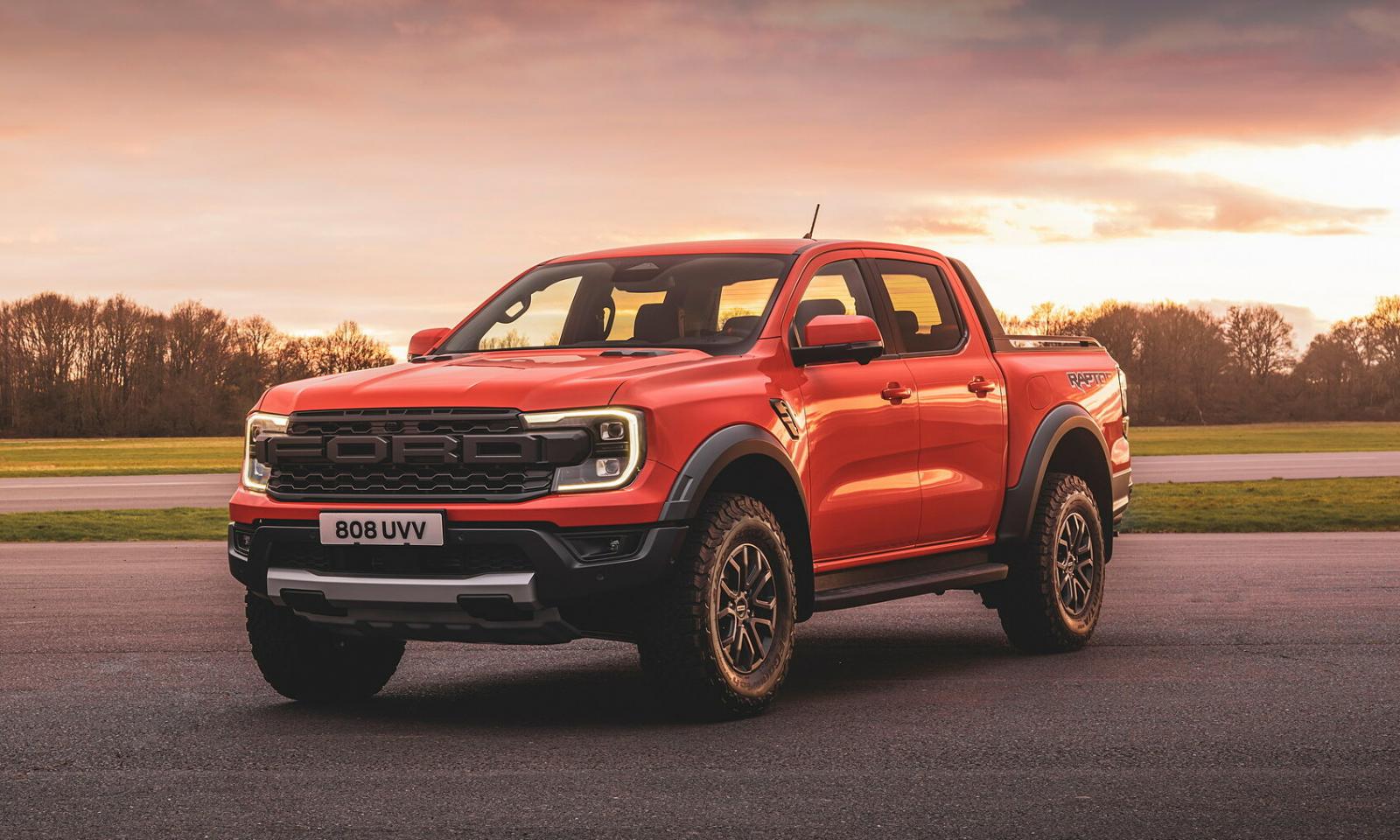 The latest version is rumored to have more improvements than the latest one
Before the launch of Ford Raptor 2022, many people expected it to be improved more than the old version. However, the basic parameters are almost kept the same which are shown in the table below:
Ford Raptor 2022 Price Philippines
Compare Price Between 2022 And 2023 Version
Compared to 2021, the newest version has almost fixed most defects and is optimized for every detail. Therefore, the price of these two models is also more different. Specifically:
Ford Raptor Specs 2022 Vs. Other MPVs In Same Price Point
Ford Raptor Model 2022 Compared To 2021 
Exterior
The latest version has been optimized to be more suitable for off-road vehicles than the old one. The front and rear bumpers are enlarged with skids and diffusers to limit dirt on the car. They incorporate an approach angle of 32.5º, a passing angle, and a departure angle of both 24º.
The ground clearance height is 283mm; as a result, you easily overcome rough and winding terrain. In addition, LED daytime running lights and HID headlights will enhance the experience at night in limited light areas. They also decorate the car's exterior design to look more aggressive and masculine.
This model has five colors for your option, including Frozen White, Conquer Gray, Lighting Blue, Shadow Black, Race Red.
Interior
The space inside is spacious for five adults to use. The interior uses mainly high-quality materials such as leather and hard plastic. It also has a 230V power outlet for the rear passengers and eliminates the A/C vent.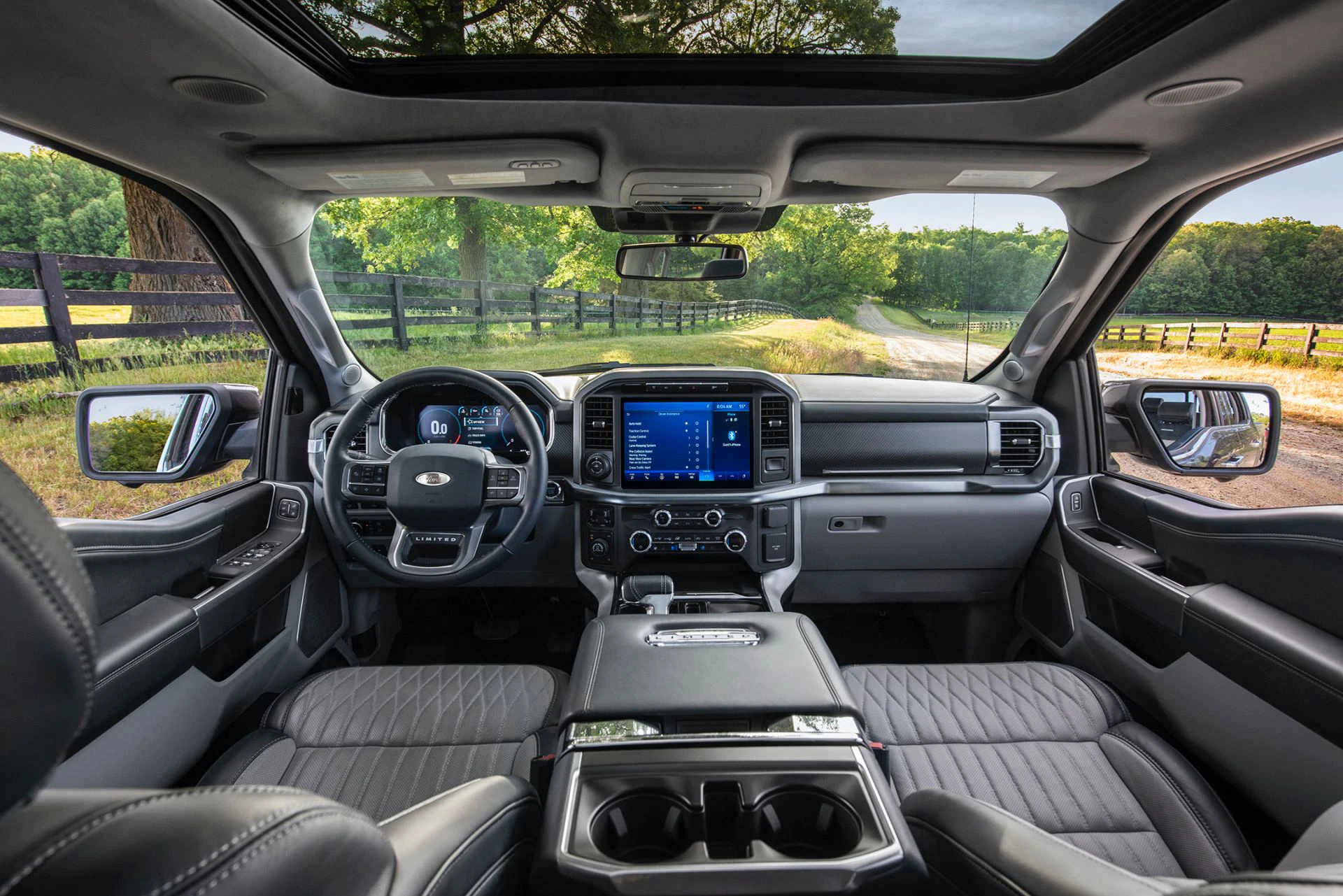 The manufacturer has also improved the engine noise inside the cabin when running compared to the old versions. However, you will feel a bit noisy when driving on the highway.
Safety
This recent model also has bells, whistles, self-adjusting seat belts, and in-car safety features. In addition, the pedestrian safety brake will automatically activate when encountering an obstacle to keep people inside and outside the vehicle safe.
Technology Features
The 8-inch entertainment screen is integrated with Apple CarPlay and Android Auto, with adjustable volume knobs. Furthermore, this model also has dual-zone climate control, touch-sensitive wipers, self-dimming rearview mirrors, automatic headlights, parking camera, push-button start, etc., for user optimally.
Ford Raptor Specs 2022 Pros And Cons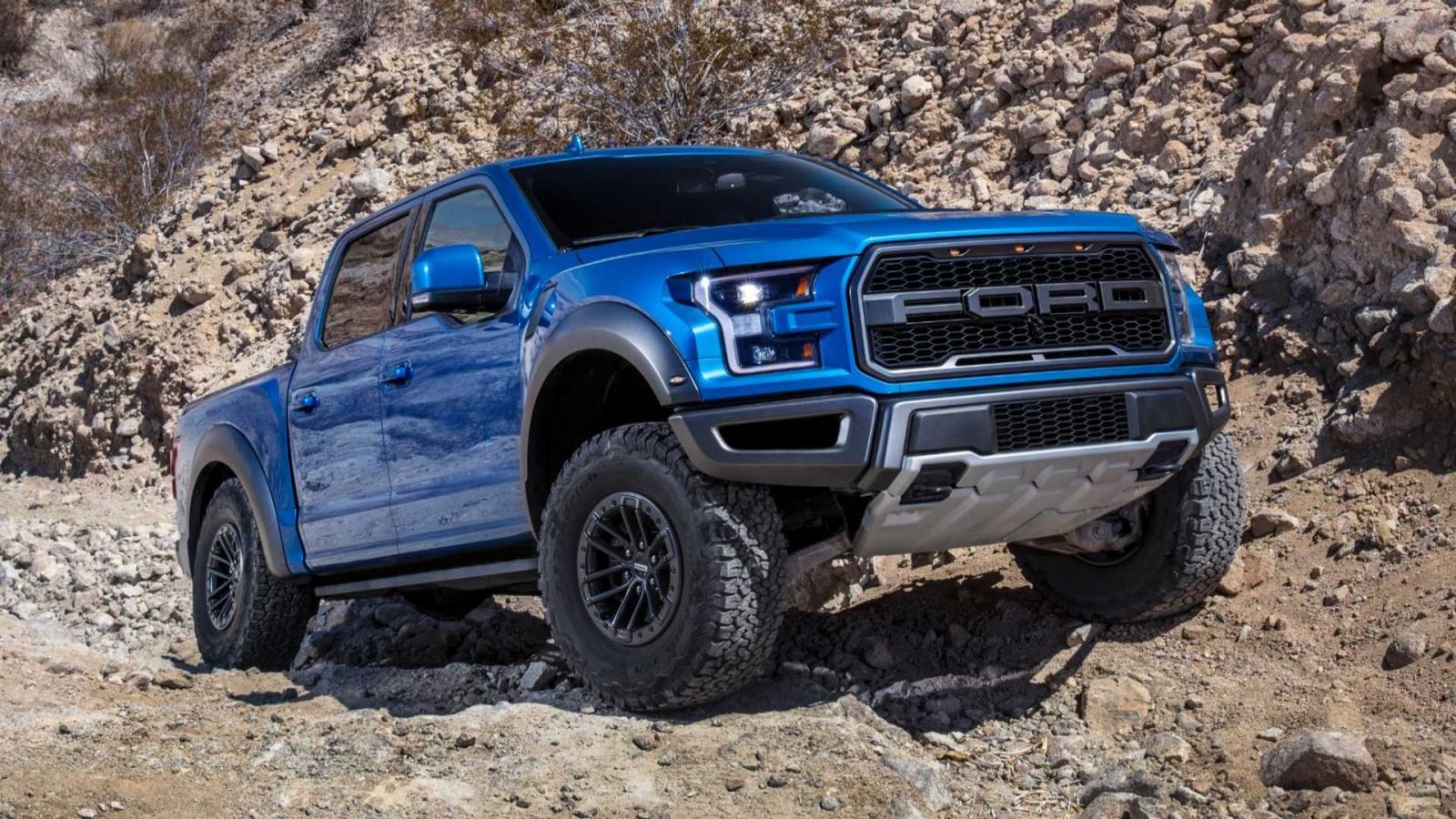 With high-strength wheels and flexible driving modes, Ford Raptor 2022 can overcome any terrain
Pros
Suitable for off-road: high bearing-capacity and wide tires, six flexible driving modes including for desert

Large inside space

Luxurious interior and technology compatible with many operating systems
Cons
Higher price compared to the competitors in the same market share

Difficult controlling in the city or crowded residence areas

Noisy engine, especially on the highway
Conclusion
Compared to the latest model, the model 2022 has improved in exterior, interior, technology, and safety. Its highlight is the exterior with extended front and rear fenders, limiting dirt and dust when crossing the terrain. And the sound insulation has been improved to limit engine noise when moving.
The Ranger Raptor ensures smooth movement in rough terrain, even in the desert, with a high chassis design and wide, heavy-duty wheels. You will also be attracted by the aggressive look with six different color styles for you to choose from.
Hopefully, this article of team Philcarprice has helped you better understand Ford Raptor specs to choose the right pickup truck car for yourself.
View other reviews