Ford Transit Dimensions In Details You Don't Miss
Updated Jul 08, 2022
Introduction 
If you are a car lover, you must pay much attention to Ford, a famous American brand. And Ford Transit 2023 is what most car enthusiasts from every country are waiting for. 
So we will give you brief information, including Ford Transit dimensions, specs, and two comparisons for you to understand more about this famous vehicle.   
Ford Transit Specs
Ford Transit Dimensions
The Ford Transit is a family car, a light commercial vehicle because of its 15 seats. The Ford Transit's price in the Philippines is currently at ₱1,999,000, and this price doesn't have a substantial difference compared to other Ford ranges such as Ford Bronco from ₱1,559,011 to ₱2,589,752 and Ford Everest from ₱1,738,000 to ₱2,299,000.
Next, let's continue to find out more information about the dimensions of a Ford Transit.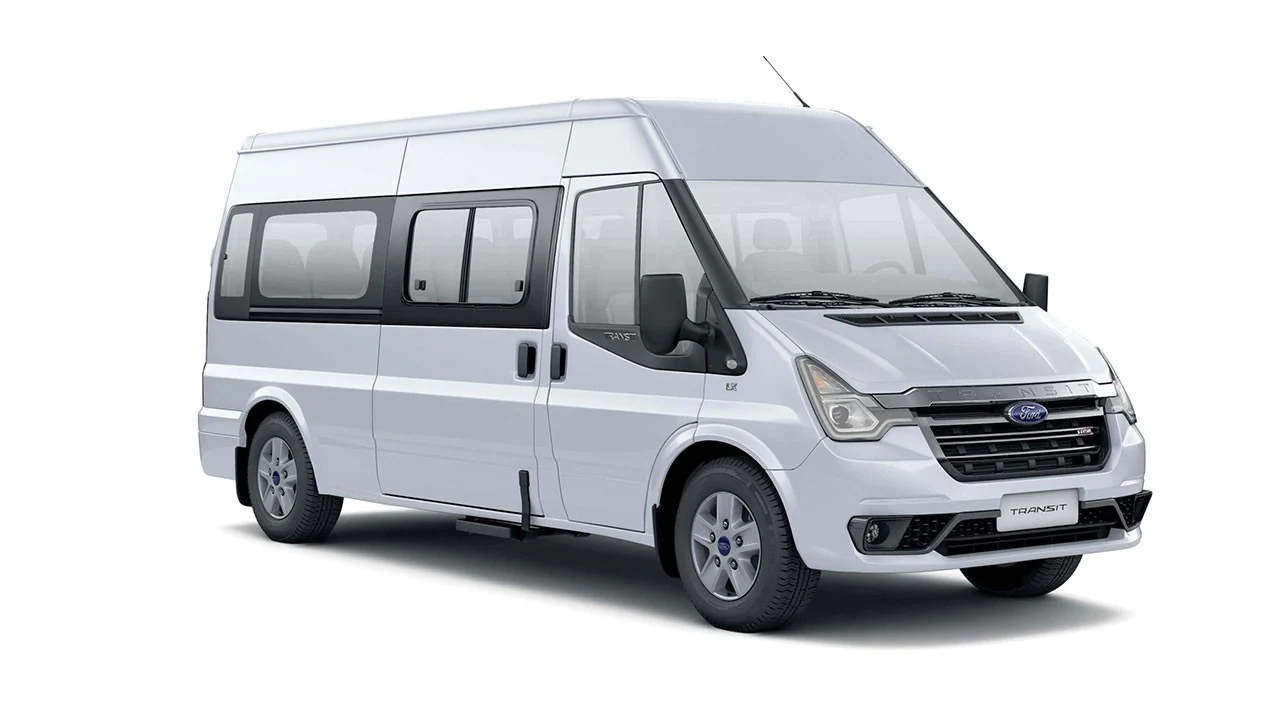 Ford Transit Dimension 2023
Exterior
The Ford Transit is installed with a halogen head and fog lamps. It is 2,517 mm high, 2,474 mm wide and the Ford Transit length is 5,981 mm. Its design is comfortable with large and airy windows with sliding doors on the right side of the car, which is necessary for a 15-seat vehicle. 
It also has a rear 50-50 split door to make it easy to get in the car or carry much baggage. The Ford Transit gives you three options when choosing a color which are Moondust Silver, Frozen White, and the last one is Magnetic Metallic.
The
Ford Transit ground clearance
is usually measured 118 mm, but this can change depending on the vehicle's load. For instance, the ground clearance will go down if you carry so many occupants with tons of luggage, leading to a long-term effect.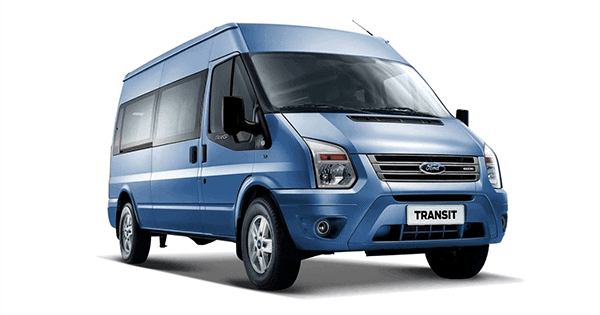 Ford Transit Exterior 2023
Interior
Most people know Ford Transit for its practical, slick, and modern cabin design with high-quality function and bringing comfort to drivers and others in the car. This vehicle has 15 seats, including the driver, and five rows arranged as 3-2-2-2-4, so you can imagine the significant length of this Ford product. 
However, you can still have space for your stretching legs, making this car ideal for long-distance trips with family or close friends. Aside from the incredible length, its height also won't disappoint you because it gives you a suitable headroom not to make you bend your head so often.
Ford Transit Vs Foton Traveller
Ford Transit belongs to Ford Philippines, and you can easily know this information thanks to its name. As mentioned above, the price of this car starts at ₱1.999 Million for Transit 2.2L 4x2 MT, and it is rated at 4.1 out of 5, which is such an impressive rate for a car. 
Ford Transit has three colors: Moondust Silver, Frozen White, and Magnetic Metallic. The fuel capacity of this van type is 80L with 15 seats and five doors.
Foton Traveller is a product of Foton Philippines, and you can buy this car at ₱1.69 Million for Traveller XL 19 Seater. This price is a bit cheaper than the Ford Transit price mentioned above. 
Maybe because of its reasonable price, users rated it at 4.7 out of 5, nearly reaching the maximum rate. However, you have fewer color options than its competitor with two colors, including silver and white. 
Its fuel capacity is not as much as the Ford Transit; it can contain only 70 L of fuel. Ford Transit and Foton Traveler have a common ground: they run on diesel. 
Although its fuel capacity is less than the Ford Transit, it still has more seats, with 16 seats and four doors. However, this difference is not significant.
Ford Transit Vs Hyundai H350
Hyundai H350 has 14 seats while Ford Transit has 15 seats, but this difference is not considerable, and it is not the main factor when deciding what to buy. In addition, the Hyundai H350's fuel capacity is 75 L, nearly reaching the Ford Transit at 80 L of fuel. 
Like Foton Traveller, Ford Transit also has two basic colors, Black and White, while Ford Transit has three attractive colors. The Hyundai H350 has a more expensive price than the Ford Transit above; its price starts at ₱2,688,000.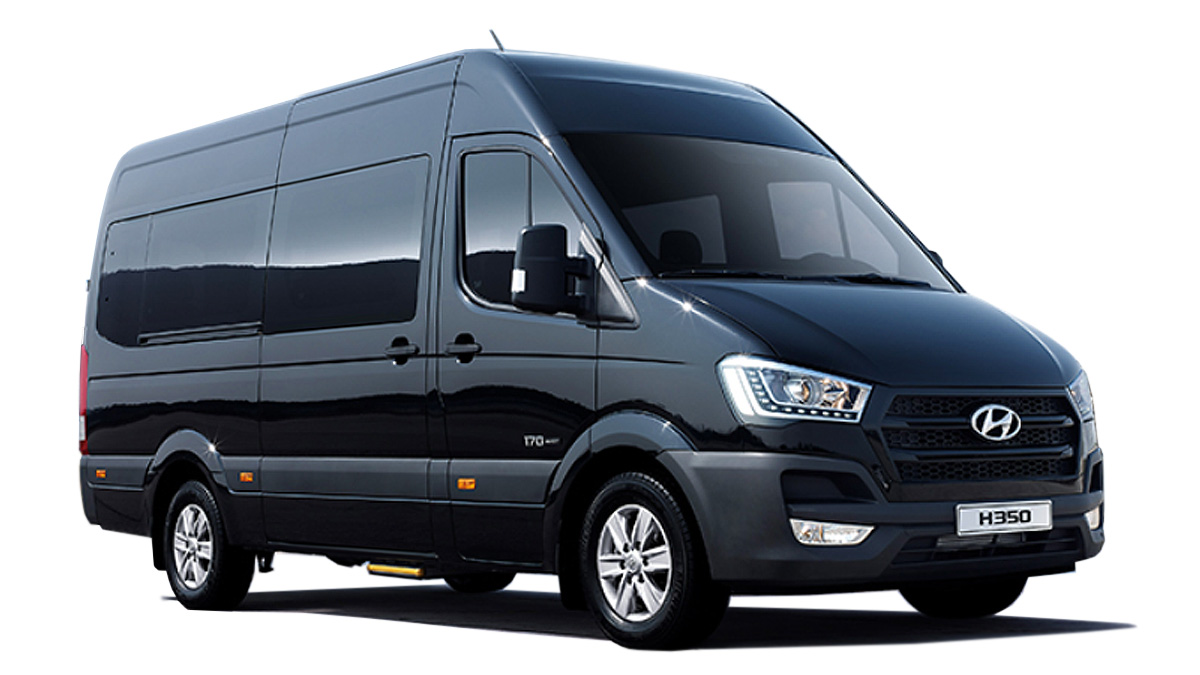 Hyundai H350 2023
Conclusion

 
So, I have just finished showing you some basic knowledge about Ford Transit comprising Ford Transit dimensions, its interior, exterior, price, and two beneficial comparisons. 
With 2,517 mm high, 2,474 mm in width, and 5,981 mm long, it allows 15 seats with five doors, creating a completely comfortable feeling for a long-distance journey. Its affordable price is also a plus point that most people choose it to be their "partner".
Thanks for your reading! Also, you may read our writing of any other model on Car Review to get more thoughts on the subject. If you have any question, feel free to comment below or contact with Philcarprice.com!
View other reviews