Find Out Ford Transit Review 2023 In Details
Updated Jul 07, 2022
Overview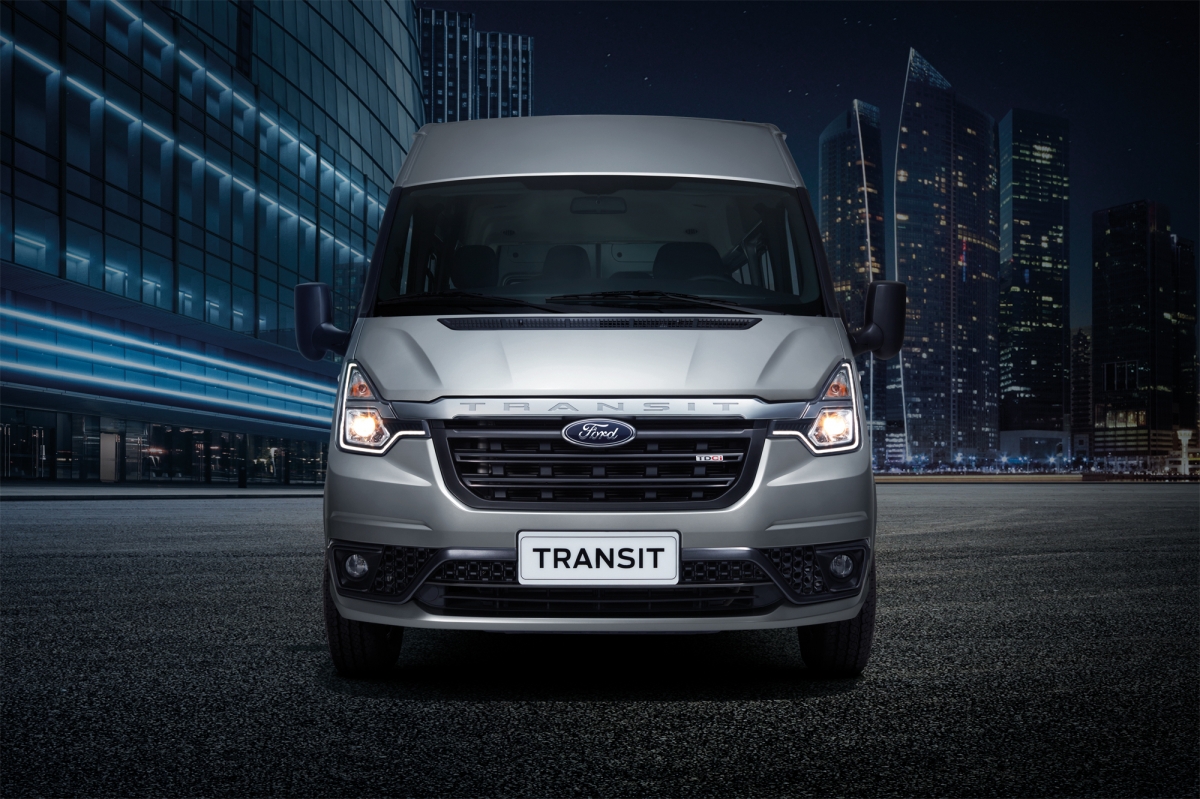 Ford Transit 2023 Overview
You should not ignore this Ford Transit review if you'reconsidering purchasing a Ford Transit model. Our review will reveal the most detailed information about the car's latest model, so you can decide whether or not you should purchase this car.
In 1965, Ford released the Ford Transit, which is included in a line of light commercial cars. The manufacturers originally designed this vehicle like a truck, but they realized that it's also useful in different jobs due to its flexibility. 
Ford also introduced other variants of the badge to fulfill the demands of smaller businesses, such as the passenger van. One of the most well-known models is the fourth-generation Transit, available in a 15-seater form.
This article will cover important characteristics and technical parameters such as the car's specifications, price, remarkable features, and more. So, why don't you look at this review to better understand this model?
Ford Transit Price Philippines
Ford Transit Specs
The following table provides the Ford Transit 2023 specifications:
Ford Transit Review Philippines
Ford Transit Exterior
The Transit has halogen headlamps, fog lights, and DRLs on the exterior. The van's fascia features Ford's iconic grille, which looks fantastic overall. The sliding door is only on one side, and the windows are huge and open, allowing passengers to observe what's going on outside. 
Ford equips a 50-50 split open door configuration in the back. When putting goods in the back, the pair can expand up to 180 degrees. Additionally, the Transit rides on a pair of 16-inch steel wheels, and four wheels are equipped with disc brakes.
Ford Transit Interior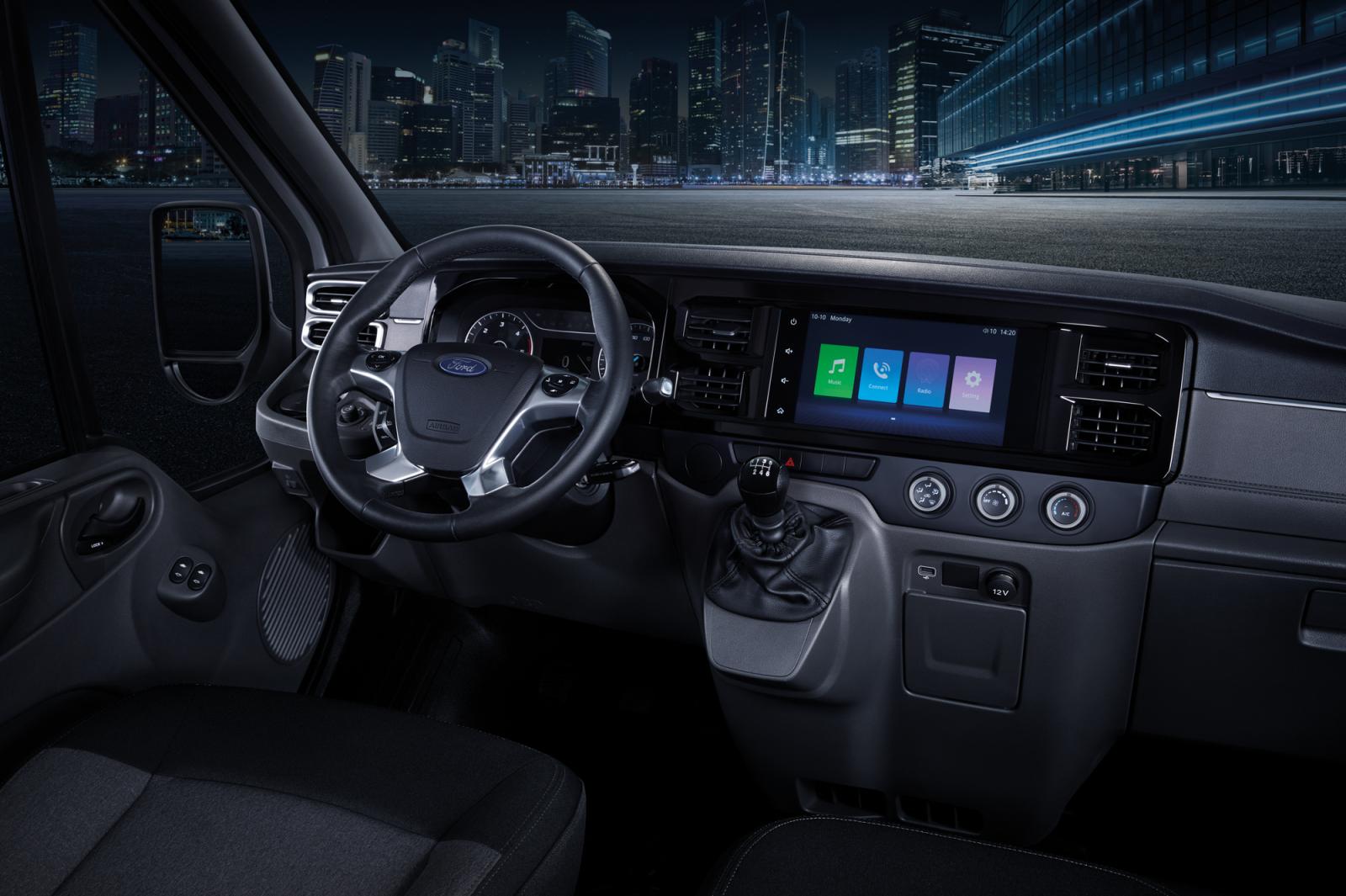 Ford Transit 2023 Interior
The Transit interior has basic materials such as robust hard plastics and comfortable fabric seats. Several cubby holes are available for the front passengers for expanding storage areas. 
Moreover, a motorized deployable step board and yellow grab grips make it simple to enter the car. It also provides several cupholders in the passenger compartment and spacious room for leg and headroom. That's why this van can contain up to 15 passengers, including the driver.
Ford Transit Engine
This vehicle's foundations can be comparable to other models in the medium-duty truck range. Ford features the front wheels with the MacPherson suspension, while the separate rear leaf-spring suspension allows the operator to have adequate load-bearing capacity.
Ford features a 2.2L Duratorq TDCi diesel engine for the Transit that generates 133 horsepower and 385 Nm of torque in the Philippines market. 
The van includes a 6-speed manual transmission, which helps send the power to the rear wheels. The engine complies with Euro 5 emissions standards and has a fuel capacity of 80 liters.
Safety And Technology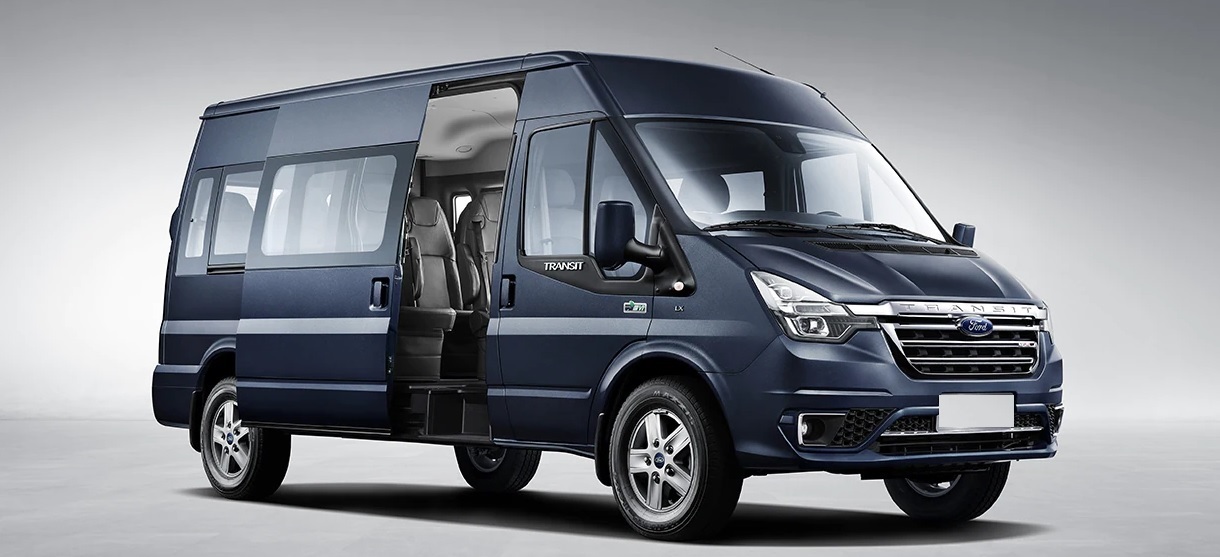 Ford Transit 2023 Technology
Two airbags for front passengers, an anti-lock braking system, an EBD system, emergency brake warning, and hill-launch assist ensure the safety and security of occupants in the case of accidents. 
Ford also offers other safety features like ISOFIX and emergency hammers for shattering the glass to help passengers quickly exit from the car in an emergency.
The infotainment system in the Transit is basic to link to AUX, USB, and Bluetooth, while six speakers are positioned throughout the cabin to provide audio.
Further, the car offers a backup camera and a small display to observe the rear-view mirror. The front and back parking sensors are standard in this Philippines model.
Ford Transit Pros And Cons
Pros
Spacious storage and seatings

Great driver's view

Convenient ingress and egress

Large-capacity payload and towing
​

Cons
Small wheels

Low frontal barrier's performance
Competitors On The Same Price Range 
Hyundai H350
The Hyundai H350 is powered by a 2.5-liter direct injection diesel engine, producing 168 horsepower and 422 Nm of torque, mated to a 6-speed manual gearbox. 
The front suspension is an independent MacPherson Strut plus transverse leaf springs, while the rear suspension is the rigid parabolic one. 
Generally, the H350 is longer than the Ford model, but its wheelbase is 3670mm, shorter than the Transit. Passengers may like this feature, but drivers who hire the H350 as a people carrier will be disappointed.
Foton Toano 
The Foton Toano's performance is as great as the Transit with a strong Cummins turbo diesel engine. Blue LED ambient pin lights offer great lighting modes, while the seats are fully adjustable and rotate with soft black and white leather. 
In addition, the Toano has sunshade van curtains and laminated wood floors and provides a comfort meter, heater, and clock, besides other interior conveniences.
Conclusion 
You can read through our Ford Transit review if you're thinking about buying the Transit van model. We hope that it will help you understand the significant features of this model and its functionality. Then, you can decide whether or not you should buy this car model.
Also, you may read our writing of any other model on Car Review to get more thoughts on the subject. If you have any question, feel free to comment below or contact with Philcarprice.com!
View other reviews