Geely Coolray Colors: Which Will You Choose?
Updated May 16, 2022
The Geely Coolray is undoubtedly one of the best-loved cars during the last many years. And we're not lonely, notably since this brand has consistently ranked at the top of the segment in terms of sales.
The eye-catching Geely Coolray colors are one of the reasons why this car company is so popular. 
Let's find out in more detail!
Geely Coolray Overview
The Geely Coolray gained immense popularity as SGAP's innovator model due to its sporty appearance and elevated aspects at competitive pricing. 
As a testimony to its prominence, this brand has sold approximately 2,690 units and has a 35 percent market share in the two-wheel-drive subcompact crossover segment.
This model is a fully equipped LED daylight hours running lighting system and headlamps on the top-of-the-line Sport variant.
This model's dimension is 4,300x 1,800x1,609 (mm). The 1.5-liter gasoline engine produces a maximum of 177 hp of power and 255 Nm of torque.
The 2023 Coolray interior is primarily black with red accents throughout the dashboard and seats. It also has a 7-inch LCD for the measure cluster and a 10.25-inch touchpad Android system in the center for infotainment. 
Geely Coolray 2023 Philippines is expected to become the strongest contender for the above outstanding features to the other automotive market rivals.
Geely Coolray Colors
The Geely Coolray 2023 is available in five colors: red, silver, white, orange, and blue.
This version does not include Geely Coolray black, Geely Coolray yellow, or Geely Coolray gray.
Geely Coolray Red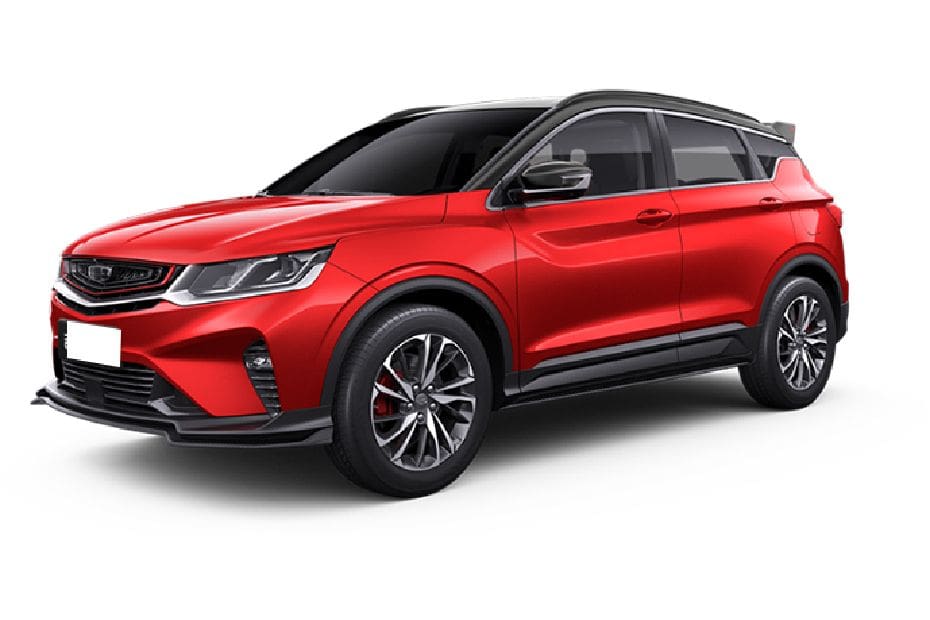 Red cars are linked to higher energy, standing out, and being extroverted. Red also can be interpreted as self-assured and interesting. Geely Coolray red is an exception.
The Chinese automaker plans this model to feel like a track vehicle, and red could further strengthen the subcompact crossover's sporty nature. 
If you choose this hue, please note that there are a lot of Geely Coolrays in the country that are completed in red.
Geely Coolray White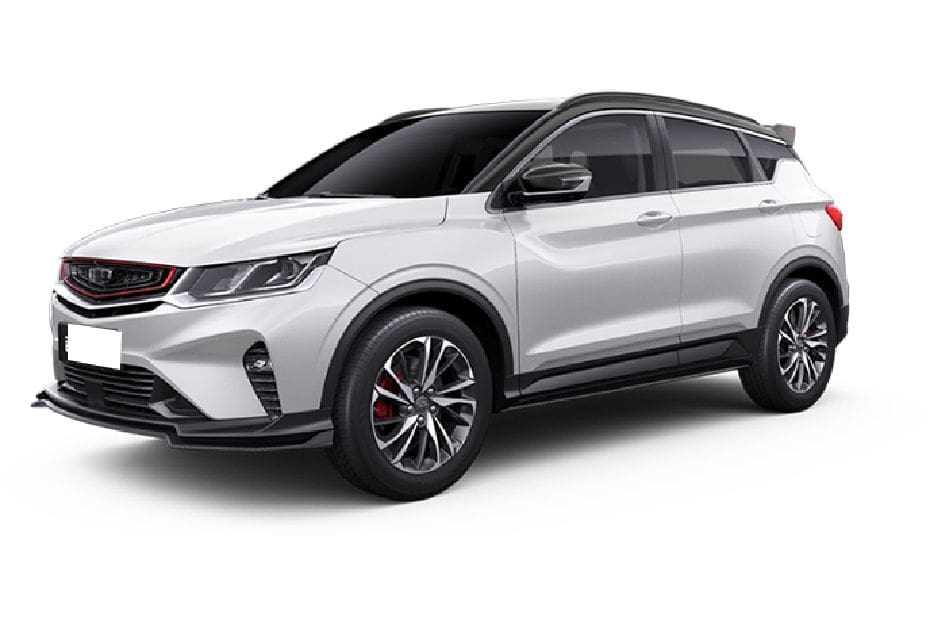 Compared to darker colors, white cars paint can better reflect the sun's heat. It is also an especially important factor when Philippines temperatures rise during the summer. 
Furthermore, your car will not appear sloppy because white can seamlessly conceal unavoidable flaws such as scratches and water spots.
The only point to note is that the 2023 Geely Coolray white is a common option among buyers, even for different vehicle models that you would easily catch on the street. 
If being a little different is important to you, the white might not be in your selection. However, this option is not a bad one if it does not.
This color is available in all trims, like the red in price.
Geely Coolray Silver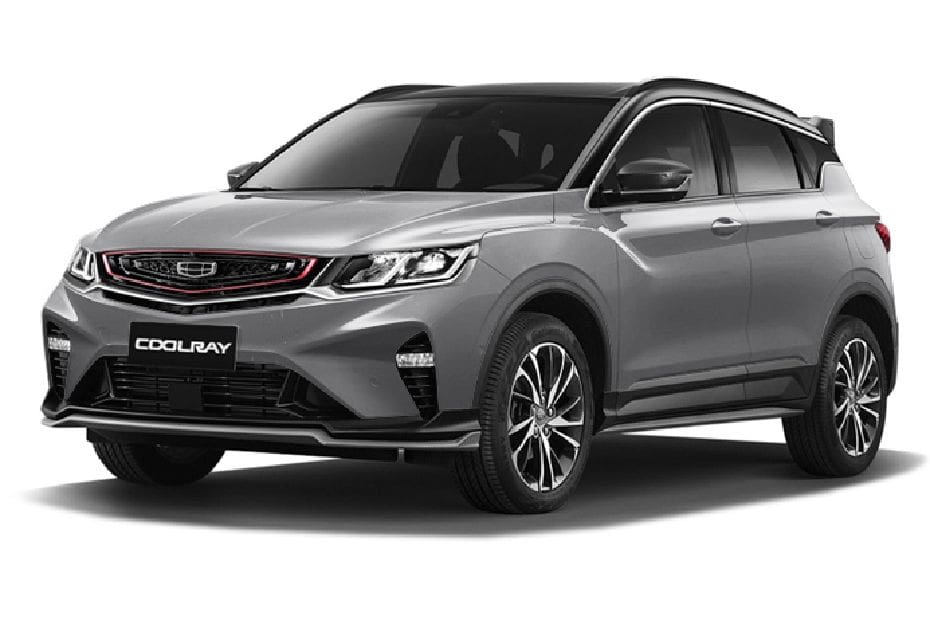 The Geely Coolray silver is another paint color you can use to make your car look clean. 
This color, like white paint, can help cover scratches and water spots. Silver is a workable and straightforward option on the list.
Because the Geely Coolray has an attractive look from the manufacturer, using simple and tidy paint hues like Silver and White isn't a big deal. 
Unless you have enough time to keep the appearance of your Coolray, Silver and White are optimal options for you.
The color only is available in two variants: Premium and Comfort.
Geely Coolray Orange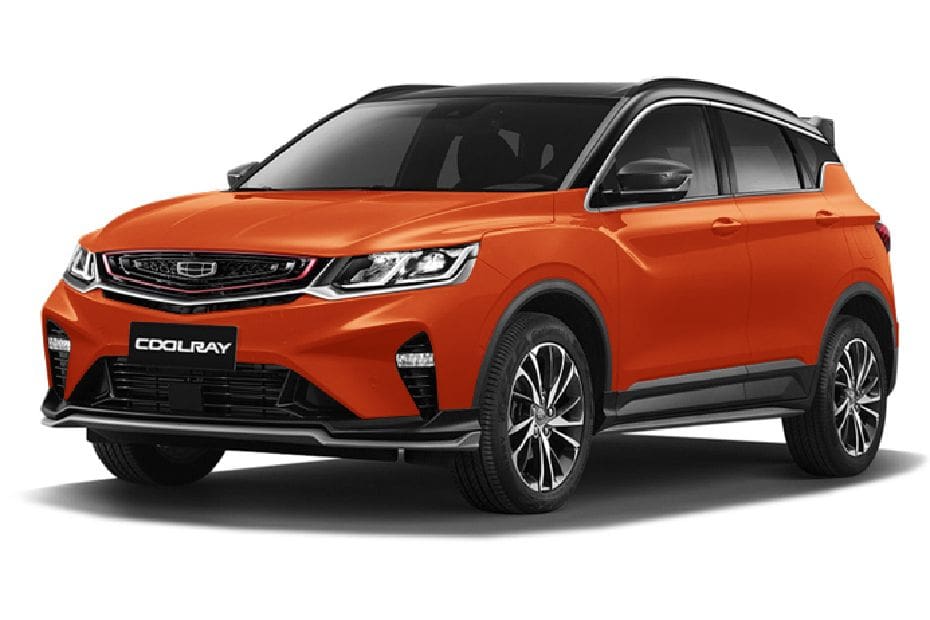 The Geely Coolray orange is not popular among Philippines car owners. White, silver, blue, black, and gray are the top five preferred colors globally.
However, this color will give you a sense of exclusivity, especially when you plan to join a Geely car club in your country. The Sport variant's orange body paint finish can help you stand out from the crowd.
This option comes in four variants and joins red and white as the only colors available exclusively on the Sport and Sport Limited variant.
Geely Coolray Blue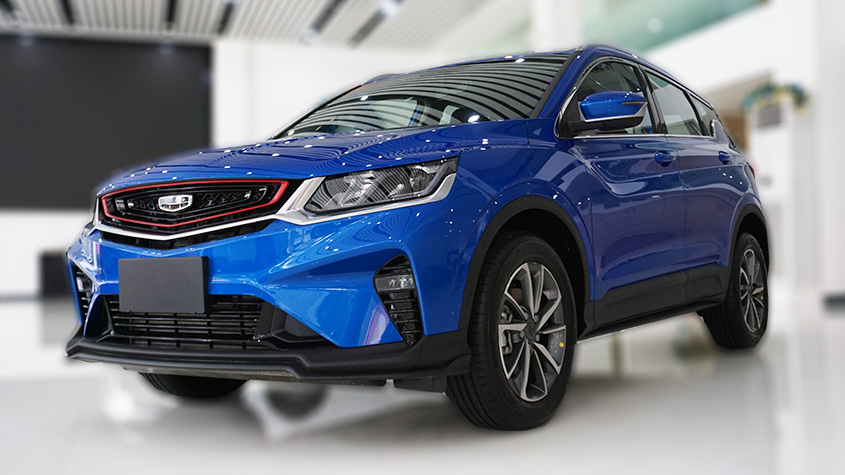 The blue assist you in conveying an optimistic, confident and positive message. This color is also associated with dependability and professionalism, which may explain why so many businesses use it in their branding.
Because it is also the fifth most popular car color globally, you could well stand out at Geely Coolray meets or on the road.
Nevertheless, the Geely Coolray blue seems less common in the Philippines market and only comes in Premium and Comfort variants.
>>> Read more: Car Reviews
Conclusion
The Coolray is a common pick for anybody looking for an adventurous and stylish subcompact SUV to push for unforgettable experiences with family and friends.
2023 Geely Coolray colors are the leading decision you should consider carefully. Your car color can show a lot about you and drastically affect its value.
Hope our post on Philcarprice helps you can choose the best suit color for your personality.
View other reviews