Honda Brio Review - Which Improvements Should Be Noticed?
Updated Jun 09, 2022
Honda Brio is a car line released exclusively for the Southeast Asian market and some neighboring countries. It has a compact, sporty shape, which is very suitable for the terrain in the city. Since its launch in the Philippines, this model has quickly become popular, with more than 3000 units sold each year.
This Honda Brio review article will provide information about the latest version with improved features, colors, prices, etc. Do not miss it!
Overview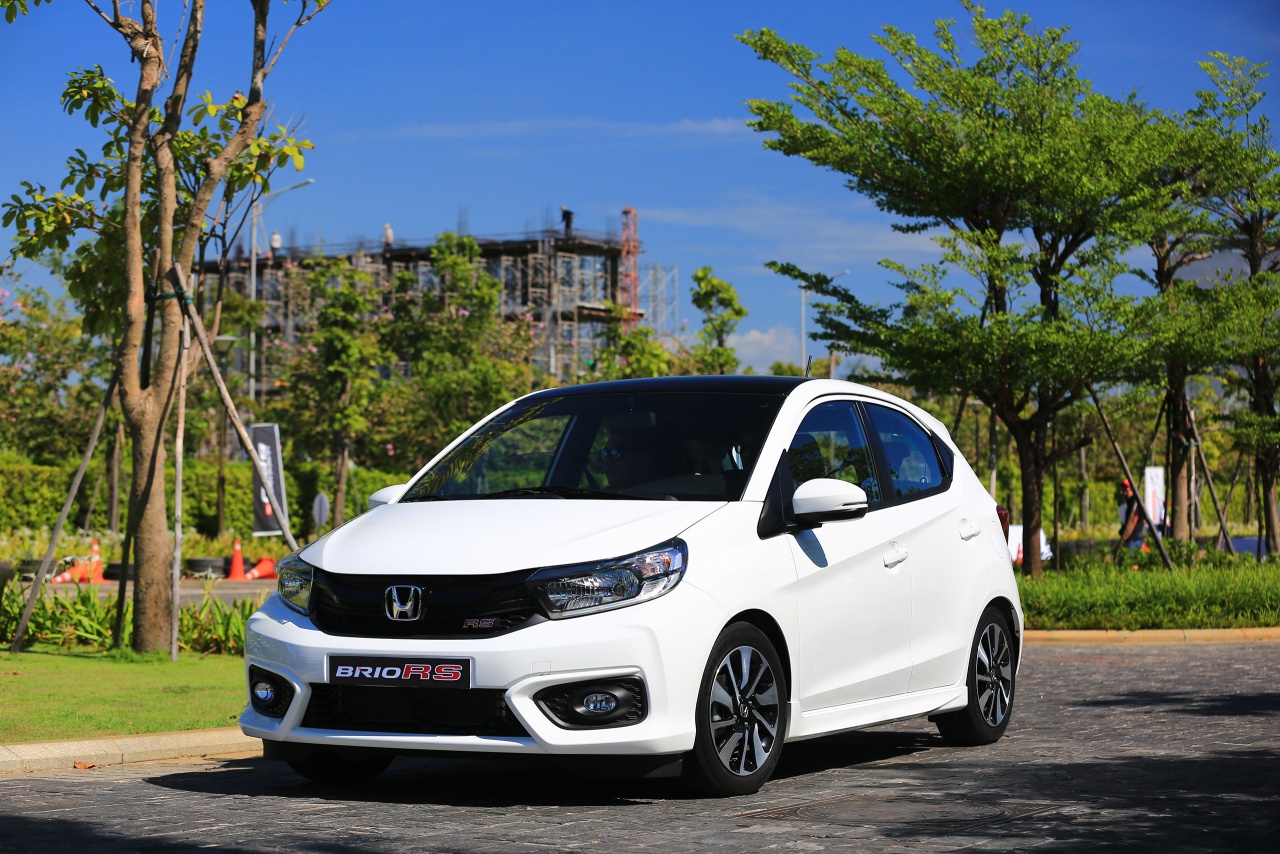 Honda Brio is a hatchback with a sporty compact shape
Honda Brio 2023 was launched with many significant improvements thanks to the company's constant efforts. Many experts commented that it was like a big revolution, especially the exterior.
This hatchback appears with the headlights, and bumpers are designed to be larger, in balance with the front of the car. The wheels are all raised to alloy materials with the option of 356 or 381 mm in size. The interior has also been upgraded with a 178mm infotainment screen, Bluetooth connectivity, and streaming audio.
The company has switched its engine from L12B3 i-VTEC I4 to 4 Cylinder 16 Valve SOHC with the transmission and fuel remaining the same as 5-speed manual and petrol.
That is not all, and the company has also added a high-end variant, RS Black Top CVT, into the collection with the three available ones. Each variant may have unique parts and features to suit the price and purpose of use.
Honda Brio Review
Exterior
Compared to the previous generation, this version is commented in a sportier direction and sharper lines. Besides the aluminum characteristic grille, it also owns a pair of larger multi-directional reflector Halogen headlights.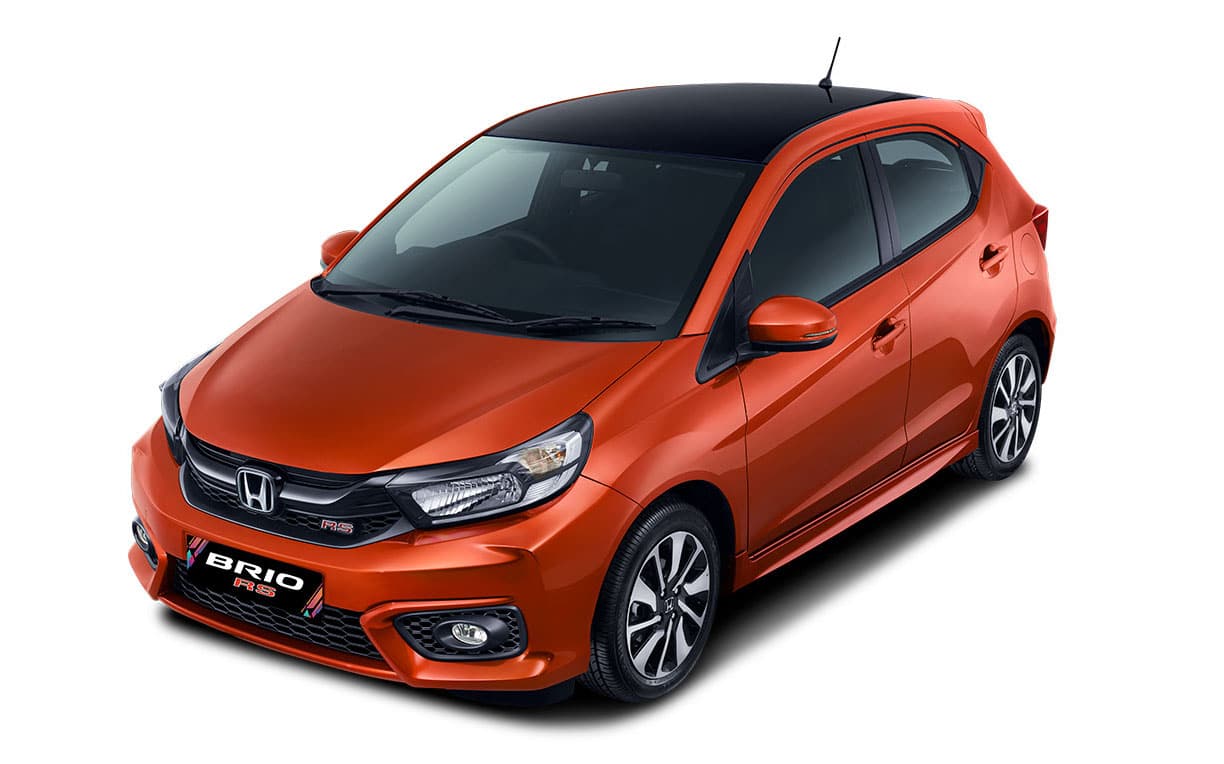 RS variants will have a featured icon on the right corner
For RS variants, you see their red icon appear in the right corner of the grille. They also have rearview mirrors with self-folding turn signals, LED stop lights mounted on the rear spoiler, and 15-inch wheel rims. The high-end Black Top variant is also replaced with a prominent black roof.
The other two variants have 14-inch wheels. While the V variant adds fog lights, the S MT one has reflector Halogen headlights with parking instructions.
Interior
Honda Brio interior with the main color tone is black with fiber-covered seats, with orange accents for RS variants. Some outstanding changes include a three-spoke steering wheel with audio control capabilities and an enlarged interior space with comfortable legroom.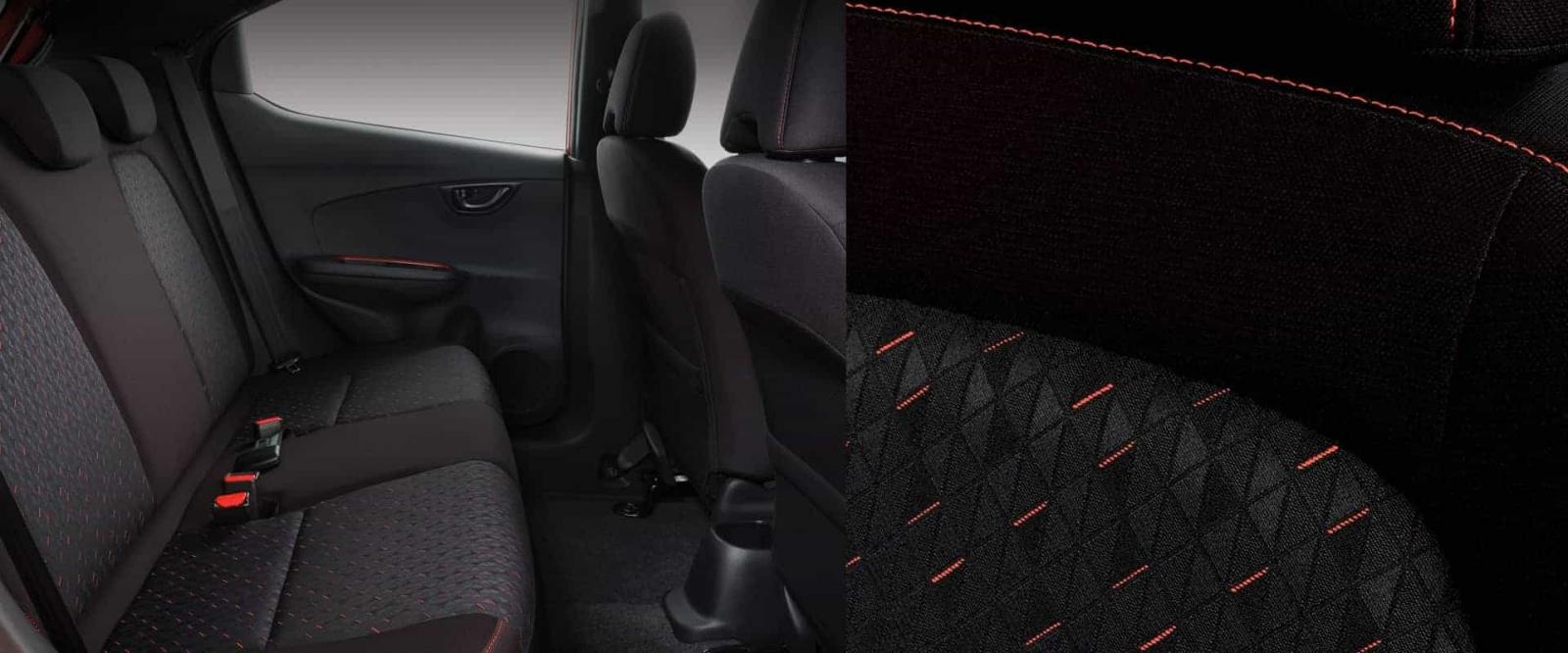 The cabin has a normal volume of about 258 liters and increases to 710 liters when the rear seats are folded.
Engine
Honda Brio engine is a SOHC single camshaft that adjusts both intake and exhaust valves in combination with i-VTEC variable valve timing technology common on its vehicles. This combined system with a CVT gearbox increases the maximum power and torque to 90 hp and 112 Nm.
Honda Brio fuel consumption is also effectively economical, with enhanced productivity. The V variant can drive up to 24.39 kms per liter of fuel.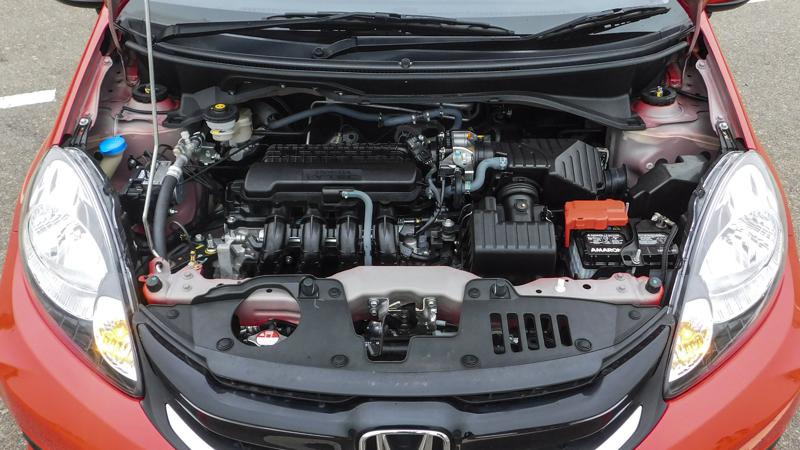 Safety & Technology
As for infotainment, the V and RS variants have two additional tweeters and four standard speakers for infotainment. They support Bluetooth connectivity, streaming audio, and USB charging ports. While the other variant only has 1- DIN to support features like the higher version.
As for safety, the company offers dual airbags for the front seats, along with vehicle safety systems such as ABS and G-Con structure. The S MT variant has keyless entry control. While other variants also have additional security warnings.
Honda Brio Pros & Cons
Pros
Tough, strong, and well-proportioned sporty appearance

High power gasoline engine with fuel economy and emission reduction

Spacious cabin space
Cons
Monotonous interior without any sophistication

Upgrade technology, but without keeping up with the current trend
Conclusion
The Honda Brio review article has introduced four variants and five different colors of the current version. You can completely trust the sharp, sporty appearance, although the interior is quite monotonous. But given its mid-range price and features that are not much different from the competition, this car is well worth considering.
Hope you find Philcarprice helpful!
View other reviews