Honda CR-V Fuel Consumption - Everything You Need To Know
Updated Jun 06, 2022
Fuel consumption is one issue that has been well documented by both the press and the owners of the Honda CR-V. This popular SUV rivals the Mazda CX-5 and the Toyota Rav 4.
As a result, fuel consumption is an essential factor for the new car buyer, and running costs are a vital consideration for the business user. This review looks at the fuel consumption on the whole and how owners feel about their Honda CR-V fuel consumption.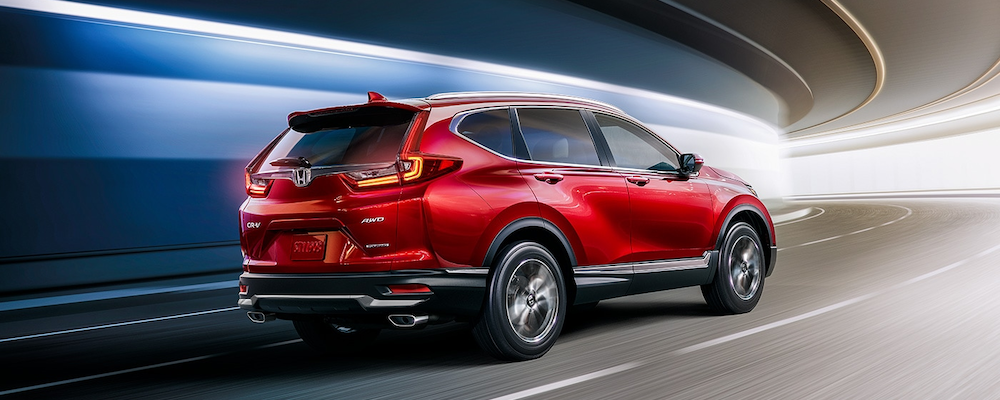 Honda CR-V fuel consumption
Honda CR-V Engine
The Honda CR-V is equipped with an l4 DOHC i-VTEC engine, so it has a design that could contain the power and with significant control. This power plant can produce a massive 185 horsepower and 184 lb-ft of torque. Still, Honda claims that the engine can churn out 10 hp and 190 lb-ft of torque.
Due to its size and high-quality construction, it can be used for a long time. Furthermore, it is linked to a 6-speed automatic transmission system with a lock-up torque converter. Therefore, the vehicle can accelerate from 0 to 60 mph in 7.5 seconds.
Honda CR-V Fuel Consumption

Honda CR-V Engine
The new Honda CR-V 2023 is an SUV with exceptional fuel economy. However, the fuel efficiency for the new CR-V varies based on trim level & configuration options.
The available hybrid variants of the 2023 CR-V can achieve an EPA-estimated 40 city & 35 highway miles per gallon. Plus, with a standard 14-gallon fuel tank size, you'll have enough range to meet your commuter needs!
According to Honda, the Honda CR-V gas consumption has an average of 6,8L/100km. However, some vehicles have used more than 8,9L/100km. Here's a list of fuel usage for these cars:
Honda CR-V 1.5 TC-P 4WD consumes 8,9 liters of fuel per 100 km

Honda CR-V 2.0 2WD consumes 7,3 liters of fuel per 100 km

Honda CR-V 1.5 TC-P 2WD consumes 6.8 liters of fuel per 100 km

​
On the other hand, a car's fuel consumption is mainly determined by its power technology & size. The factors are as follows:
Conditions on the road, traffic, and weather

Condition of the vehicle, speed, and load

Driving style

​
Honda CR-V Fuel Economy Compared To Other SUVs
Here we will assess whether the Honda CR-V's range update has improved its chances of competing with the Toyota RAV4 and Mazda CX-5.
Honda CR-V vs Toyota Rav 4 Fuel Consumption
Honda claims its CR-V is the most fuel-efficient compact SUV in America, with EPA estimates of 23 cities & 29 highway mpg. On the other hand, the Toyota RAV 4 is also quite efficient, with a combined estimate of 23 mpg.
The CR-V boasts a more powerful engine, but it won't make a difference unless you're trying to reach triple-digit speeds, which few drivers do in this class. The CR-V's 3.2-liter V6 is rated 234 horsepower, while the RAV4's 2.5-liter engine is rated 176 hp. 
Besides, the CR-V is also more powerful, but its extra pound-feet of torque doesn't translate into quicker acceleration. Out on the highway, the two SUVs perform about the same. The CR-V racks up an EPA highway rating of 29 mpg, while the RAV4 turns 28 mpg. Likewise, the CR-V is rated 23 mpg in the city, to the RAV4's 21 mpg.
Honda CR-V vs Mazda CX-5 Fuel Consumption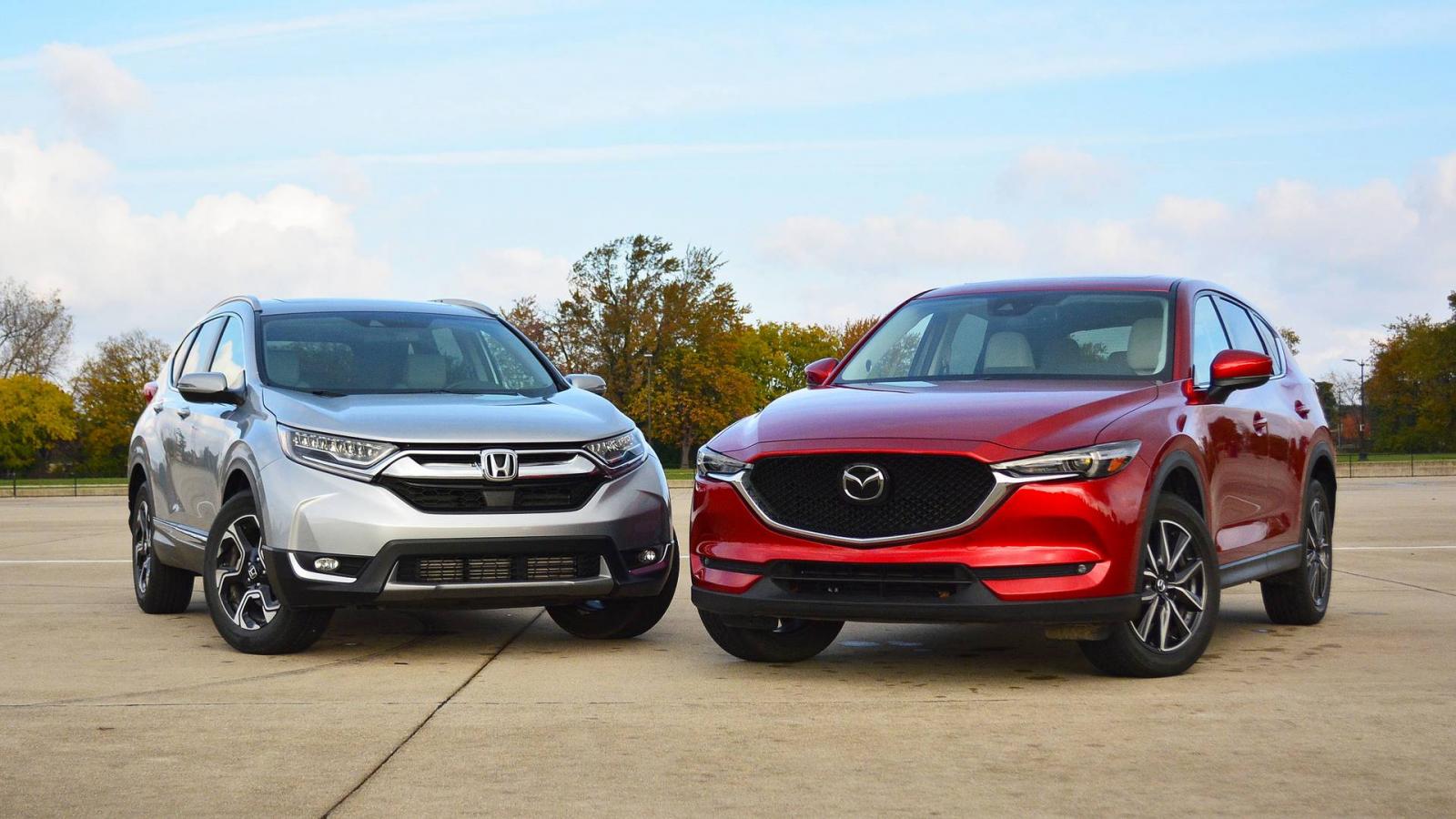 Honda CR-V Vs Mazda Cx-5 
For those drivers who want to save on fuel,  they'd better select the CR-V over the CX-5. With its standard 1.5-L I4 turbo engine, the CR-V is EPA-rated at 28/34 mpg city/highway with FWD and 27/32 mpg with AWD.
Although its 2.5-L I-4 is larger, the CX-5 is also good enough to score 24/30 mpg with AWD and 25/31 mpg with FWD in EPA testing. 
Nevertheless, the CX-5 features the optional turbocharged engine, making it a comparative muscle vehicle. This adds power and helps to increase its thirst for fuel. Turbocharged CX-5s get 22/27 mpg with AWD and 23/28 mpg with FWD.
The CR-V has another optimal efficiency: a hybrid powertrain. Even with standard AWD, the CR-V Hybrid is EPA-rated at 40/35 mpg. Unfortunately, the CX-5 cannot counter that, mainly because its efficient diesel engine is officially gone.
In summary, the Honda CR-V is the most fuel-efficient SUV in our comparison. As for its engine size and weight, it is the smallest and lightest.
Final Thoughts
Overall, if you're looking to save money on gas, the Honda CR-V fuel consumption is one of the best choices. Still, the fuel efficiency of an SUV can change significantly depending on driving behavior and conditions. So look at the EPA ratings and fuel costs before purchasing a car.
Thank you for reading! Also, you may read our writing of any other model on Car Review to get more thoughts on the subject. If you have any question, feel free to comment below or contact with Philcarprice.com!
View other reviews