Honda CR-V Review 2023 in Great Detail
Updated Jun 06, 2022
Honda is a big name in the automobile industry, and it has some excellent models in its product lineup. For example, Honda CR-V is a popular SUV sold in many countries by Honda. This vehicle is consistently ranked as one of the best mid-size crossovers globally.
So how does the 2023 edition of the famous car compare to the previous versions? Read the complete Honda CR-V review here.
Overview Of Honda CR-V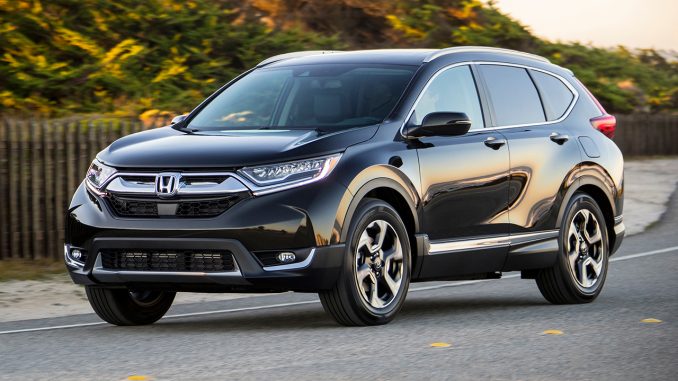 Honda CR-V 2023 Overview
The Honda CR-V was introduced in the late 1990s and replaced the Honda CRX, the company's first SUV and first foray into the utility vehicle segment. Since then, the Honda CR-V offroad has become popular in America and is one of the top-selling SUVs in the US market. 
The first generation CR-V was based on the Honda Civic platform, but the CR-V is a complete redesign of the CRX and is based on a unibody platform with a more powerful engine and more advanced styling. 
The second-generation CR-V was announced in 2001, shares its chassis with the Honda Accord, and is assembled in Japan and the United States. 
Finally, third-generation CR-V is based on the Honda Accord again but is available with all-wheel drive for the first time and is assembled in Ohio.
Honda CR-V Price
Here is the Honda CR-V 2023 price list for additional information:
Honda CR-V Specifications
Honda CR-V Review 2023
Exterior
Honda CR-V is the best car in its class. Honda is known for making cars with ample storage space, and it's no different from the CR-V. While it has dimensions within its class, it can provide more cargo capacity in comparison with most other compact SUVs in its class. 
The 2023 model seems to have upped the ante. Perhaps this is because it has seen a few tweaks here and there. It possesses a conservative, yet tasteful and reliable design appeal supported by high-average materials and build quality.
Still, if you previously owned a vehicle like this, you will notice how much better it is than its predecessor.
There are 6 primary colors: Lunar Silver, Crystal Black, Sonic Gray, Radiant Red, Modern Steel, and Platinum white.
Interior

Honda CR-V Interior
The
Honda CR-V interior
is welcoming for all passengers since no one feels restricted, thanks to the 60/40 split seatbacks that allow space for either relaxation or other activities. Additionally, LATCH anchors ensure no seating position has to worry about securing a child seat since everything will be more than secure!
The new CR's architecture is practical and minimalist, designed with a high-set central pillar that holds the crucial controls, including the manual or automatic gear lever, near the steering wheel. Consequently, there is plenty of room under the center console for all components to be positioned efficiently.
Engine
Honda does an excellent job of providing a 1.5L VTEC turbo engine that is powerful and economical. The CR-V vehicle is also larger and heavier than a hatchback, which requires 2x the work for the engine to move around - making it easy for the engine to spend longer at higher rpm.
Despite its power & torque, this Honda CR-V engine requires much effort to provide adequate acceleration. For example, the two-wheel-drive version can accelerate from 0-62 mph in 9,2 seconds while reaching 130 mph. On the other hand, the four-wheel-drive model manages 9,7 seconds and 130 mph.
Safety & technology
Power tailgates and sunroofs are available, while LED taillights and LED headlamps with daytime running lights are optional extras. Other features include paddle shifters, leather upholstery, steering-mounted audio controls, Bluetooth connectivity, and a power seat adjustment.
In terms of safety, Honda is at the forefront. With features such as a frontal collision warning, a lane watch, and auto emergency braking. There are also rear cross-traffic alerts & blind-spot detection technology available.
Honda CR-V Vs Toyota Rav 4: Which Is Better?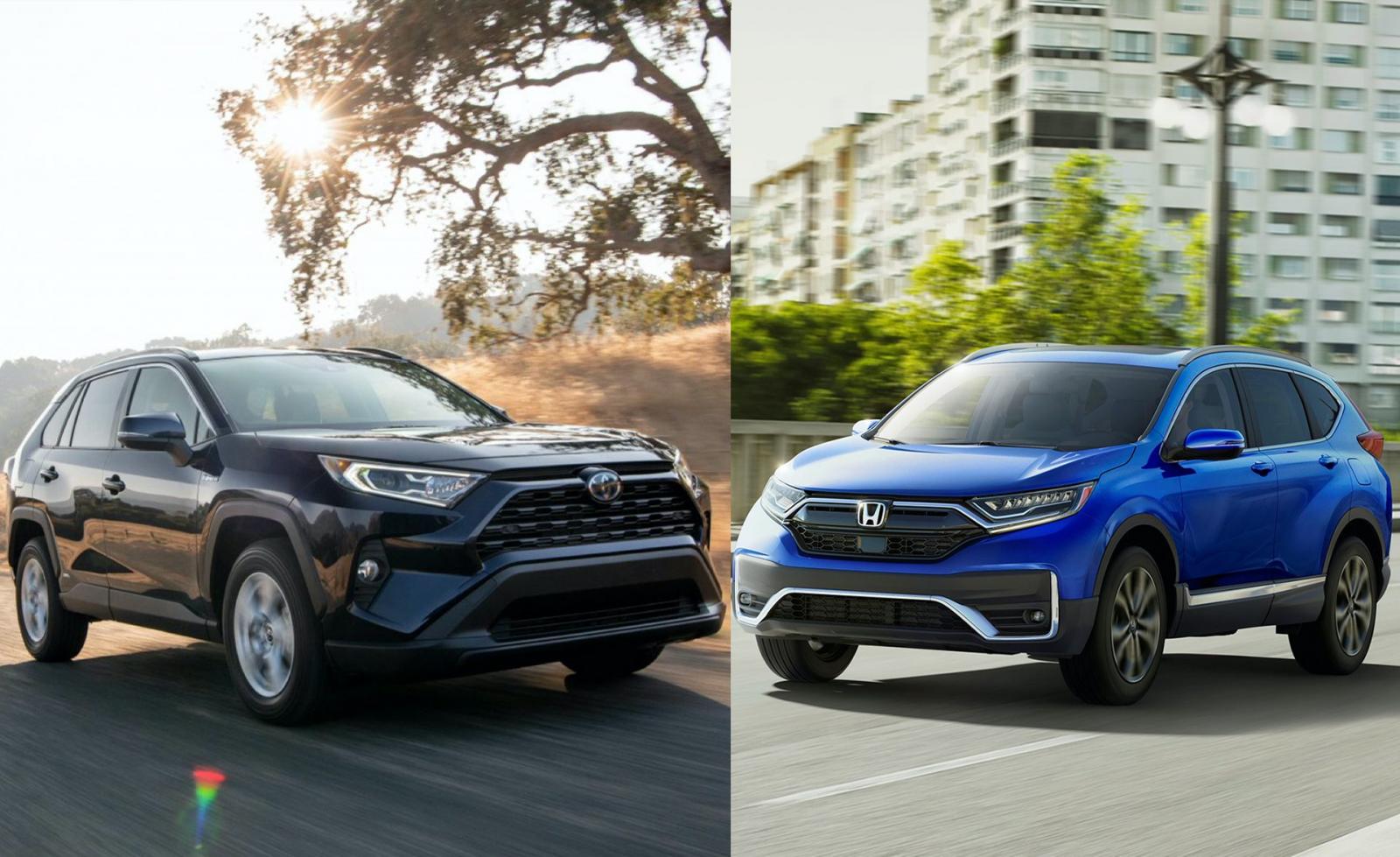 Honda CR-V Vs Toyota Rav 4
While comparing, you can compare technical specifications like engine capacity, speed, fuel consumption, etc.
Apart from being more spacious and having a better brake system, the Toyota Rav 4 may be more reliable than the Honda CR-V. Still, CR-V was launched with a bigger engine and 12 more horsepower than RAV-4, so Honda CR-V is luxurious and has premium features.
On the list of best-selling vehicles in the US, the Honda CR-V is ranked 10th, while the Toyota Rav 4 is ranked 16th. In addition, the Honda CR-V is the first car with 4WD to get a three-star safety rating from the National Highway Traffic Safety Administration. 
Both have potent engines which have a wide range of power and torque. In summary, Honda CR-V offers more features and is more comfortable than Toyota Rav4.
Final Thoughts
There're many vehicles on the market, but if you are looking for a fun vehicle to drive, dependable, and affordable, the Honda CR-V may be the right choice. You won't regret giving this vehicle a try!
In addition, if you found this Honda CR-V review informative, please share it with others!
Also, you may read our writing of any other model on Car Review to get more thoughts on the subject. If you have any question, feel free to comment below or contact with Philcarprice.com!
View other reviews