Honda CR-V Specs - Pieces of Information
Updated Jun 06, 2022
First launched in 2008 and through many generations, you can say that Honda CR-V is one of the monuments of the mid-range 7-seater Crossover segment. Competing with fierce rivals such as Hyundai Santa Fe, Mitsubishi Outlander, Nissan X-Trail or Mazda CX-8, and Subaru Forester, Honda CR-V 2023 can maintain its position with new equipment. Let's find out in today's article about Honda CR-V Specs.
Overview of Honda CR-V 
Honda is one of the automobile manufacturers that consistently puts their best into every product, with the concept of "The Power of Dreams" and the motto "Let's Make It Better." The Honda CR-V, with its small 7-seat CRossover, is no exception.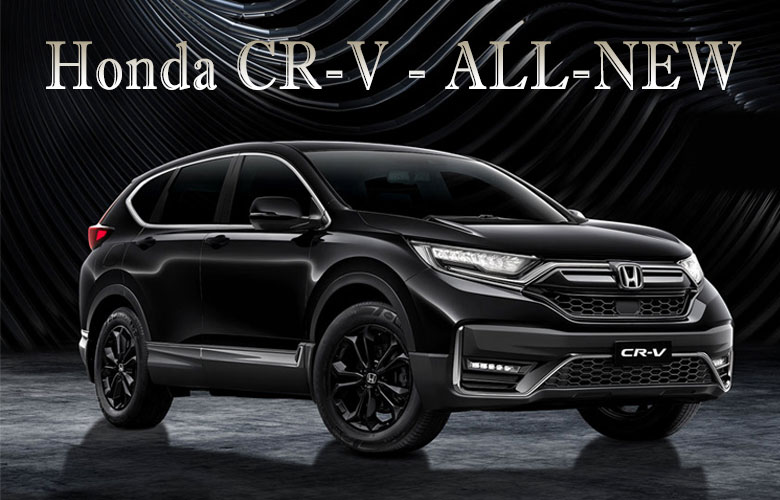 Honda CR-V Overview
Since its debut in 2008, the Honda CR-V has undergone several upgrades and revisions to enhance its equipment and design to provide consumers with an extremely practical family car.
The CR-V is a great choice for the demands due to the dramatic improvement of the next-generation safety features from the Honda Sensing package, which is notably equipped even in the base version.
Honda CR-V Specs
Honda CR-V Specs: Dimension and Seating Capacity
Honda CR-V 2023 is designed compactly, with an overall length of 4,623mm, a width of 1,855mm, and a height of 1,668mm. 
Honda CR-V 2023 still owns a simple and balanced interior compartment. The main highlight is the Honda CR-V Seating Capacity of the 7-seater structure in the form of 5 + 2 to help carry more passengers when needed.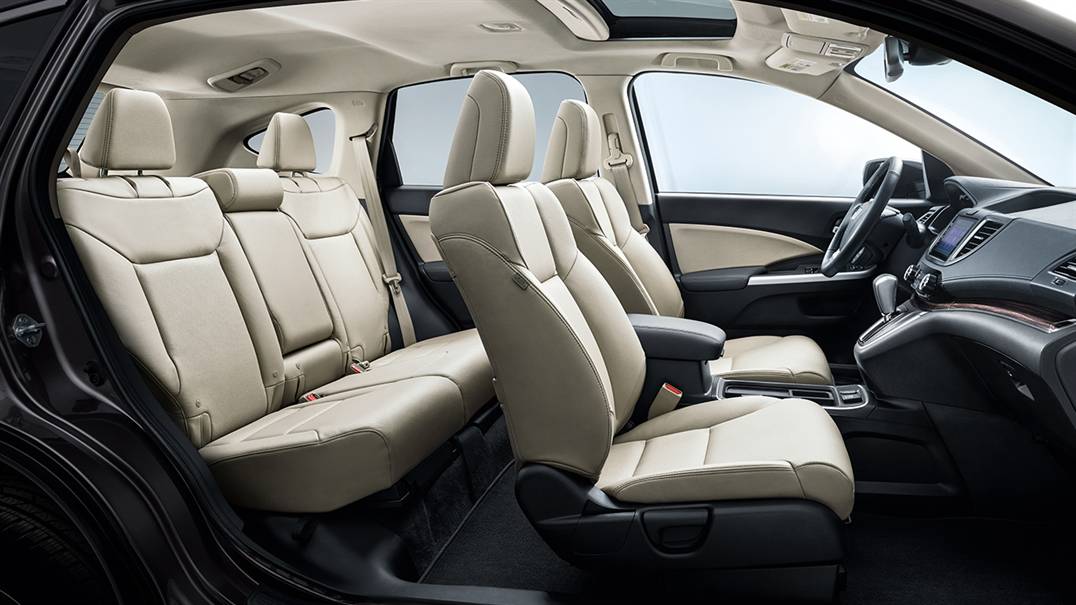 Honda CR-V Specs
All seats are coated in beige leather on the E model, while the G and L models have black leather. Honda also equips an 8-way power adjustment, back pump support, and a 4-way mechanical auxiliary seat for all three variants.
Passengers over 1m7 height will have plenty of legroom on the second row of seats. The seat has a low profile, a robust backrest, and an adjustable headrest. The back seats still have their cooling vent.
Honda CR-V Specs: Engine
Honda CR-V 2023 is available in 2 versions: a 2WD version and a 4WD version, with a full range of features, including leather seats, electric tailgate, parking camera, keyless... 
The 7 seater Honda CR-V 2023 has a 1.6L Turbo engine block that produces up to 188 horsepower at 5,600 rpm and 240 Nm of torque between 2,000 and 5,000 pm.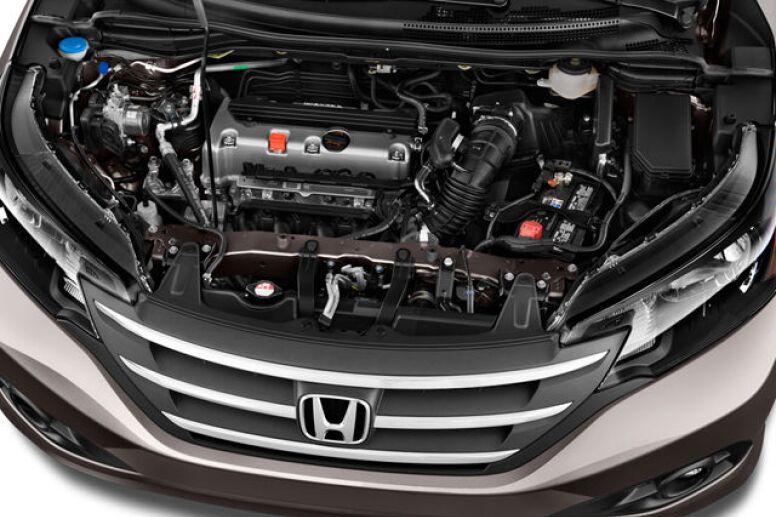 Honda CR-V Engine
According to experts, the Honda CR-V engine is a turbocharged engine block that can quickly produce maximum torque aCRoss a wide rpm range. Engine with excellent traction and quick acceleration. However, because it is a turbocharged engine, the engine compartment would be loud. However, many individuals believe that the engine's roar adds to the thrill.
Honda CR-V Specs: Transmission
The CVT 9-speed automatic gearbox is standard on the Honda CR-V. The noteworthy feature of this gearbox is that it simulates a geared gearbox, giving the driver a distinct upshifting sensation. 
The CVT gearbox is inCRedibly smooth and silent in driving mode D. The car accelerates faster when you switch to S driving mode, providing you a more sporty driving experience.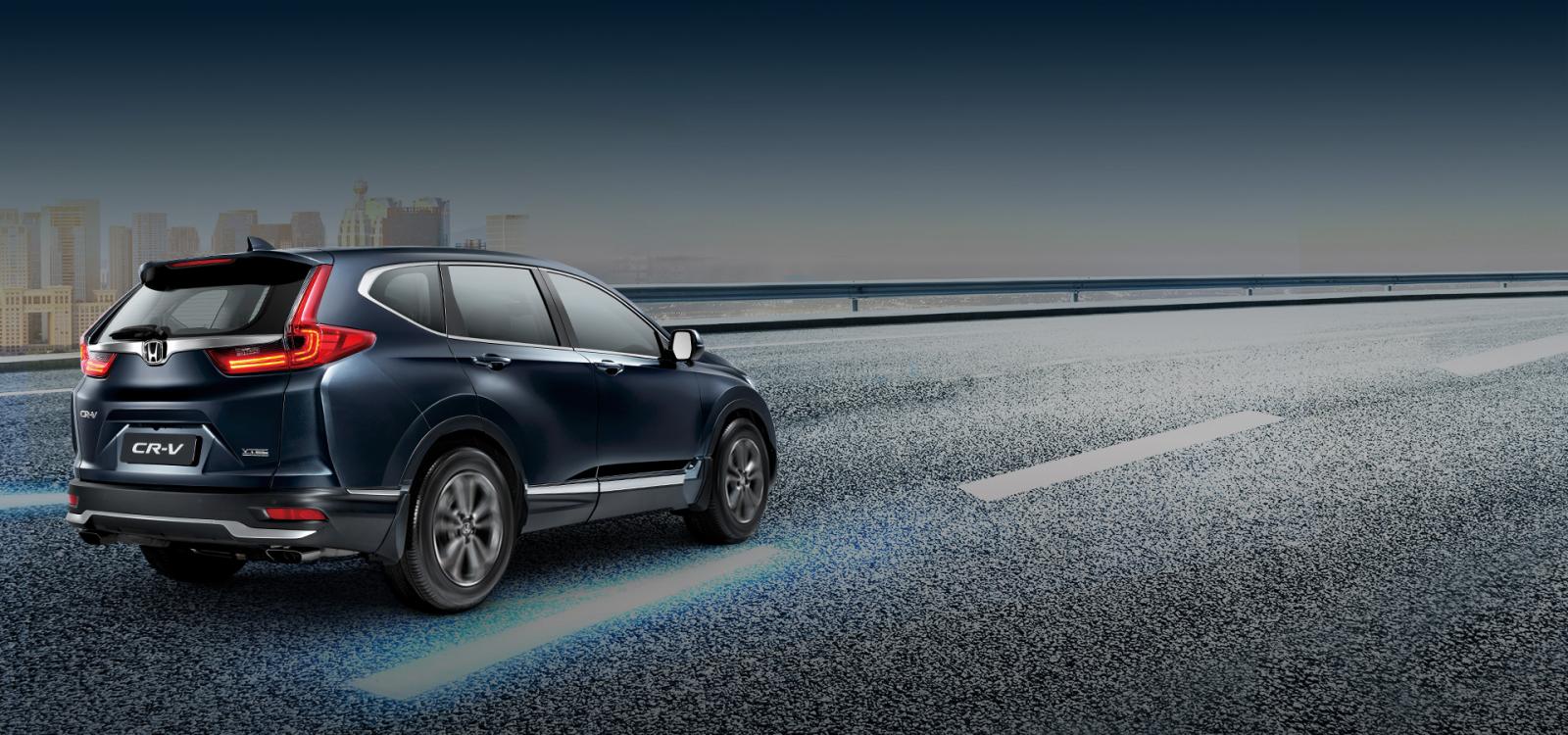 Honda CR-V Transmission
When traveling steadily at 80km/h and abruptly pushing on the pedal, the CVT gearbox responds very swiftly, immediately selecting the ideal gear ratio for the car to accelerate quickly, producing a lot of power. On steep mountain routes, the Honda CR-V is also exceptionally smooth. 
The driver quickly ascends and descends the hill using the gearshift lever behind the steering wheel or selecting the S driving mode. However, the CR-explosive V's power is unsatisfying; the car is functional.
Honda CR-V Price
People frequently pick the midrange or high-end variant of a car model with many variations. However, the highest version of the Honda CR-V is the Honda CR-V 1.6 SX DSL, which is of significant interest to many people.
The Honda CR-V 1.6 SX DSL costs around 200,000P more than the CR-V 1.6 S DSL, but it has a slew of distinctive features that enhance the driving experience.
Conclusion

    
Honda CR-V 2022 is a 7-seater CRossover model that Honda has introduced to the market with a series of very impressive upgrades. Many of the Honda CR-V Specs are equipped with new technology, design, and powertrain, all of which have been upgraded or improved to CReate a new and impressive experience. 
Thank you for reading! Also, you may read our writing of any other model on Car Review to get more thoughts on the subject. If you have any question, feel free to comment below or contact with Philcarprice.com!
View other reviews