Mitsubishi Mirage Dimensions - Ideal For Urban Roads
Updated Jun 03, 2022
The Mitsubishi Mirage 2023 is a 5-door subcompact hatchback that was recently introduced at the Los Angeles Auto Show by Mitsubishi Motors. This car is an upgraded version with the newest features from the Japanese automaker. Let's find out more details about this A-class hatchback in this post of Mitsubishi Mirage Dimensions.
Mitsubishi Mirage Dimensions
When glancing at this model, users will notice the same aesthetic that Mirage 2023 employs. Like its predecessors Eclipse Cross and Xpander, Mirage uses the Energetic Shield design language, although it seems more young and dynamic.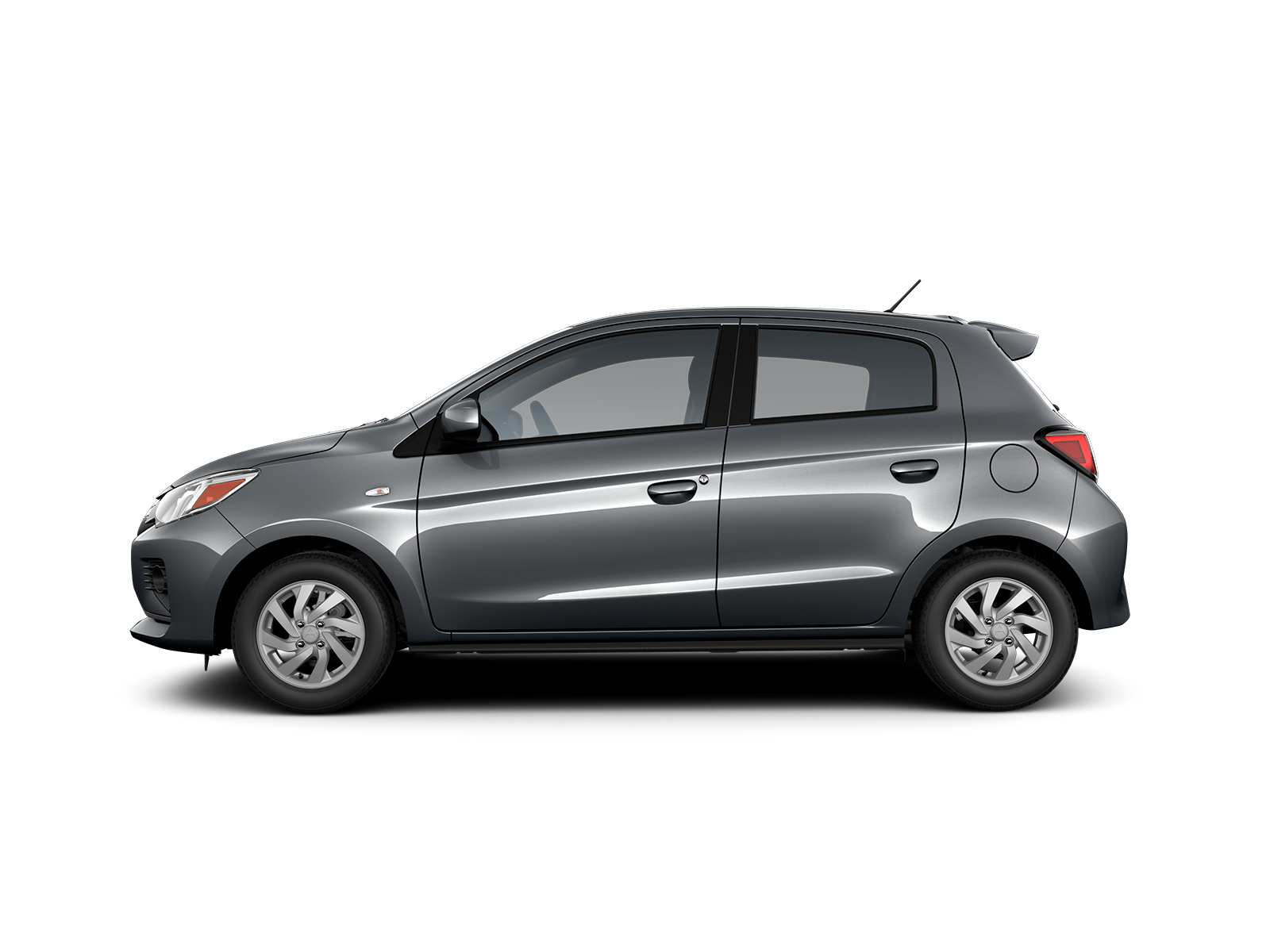 In the A-class Hatchback series, the Mirage maintains a practical style and produces a strong appearance with exceptional parameters:
Mitsubishi Mirage Length 3795mm

Mitsubishi Mirage Width 1665mm

Mitsubishi Mirage Height 1500mm

Mitsubishi Mirage Ground clearance 160mm

Mitsubishi Mirage Weight Capacity 430 kg
Mirage 2023 is a small car with a 2,450 wheelbase (mm). This contributes to bringing a suitcase space that is just large enough to meet the demands of urban travel and shopping. 
When taking a lengthy trip and wanting to store more substantial objects, customers can fold the second row of seats to make additional room. Not only so, but the driver's view is wider due to the compact A-angle shape, making driving easier and safer.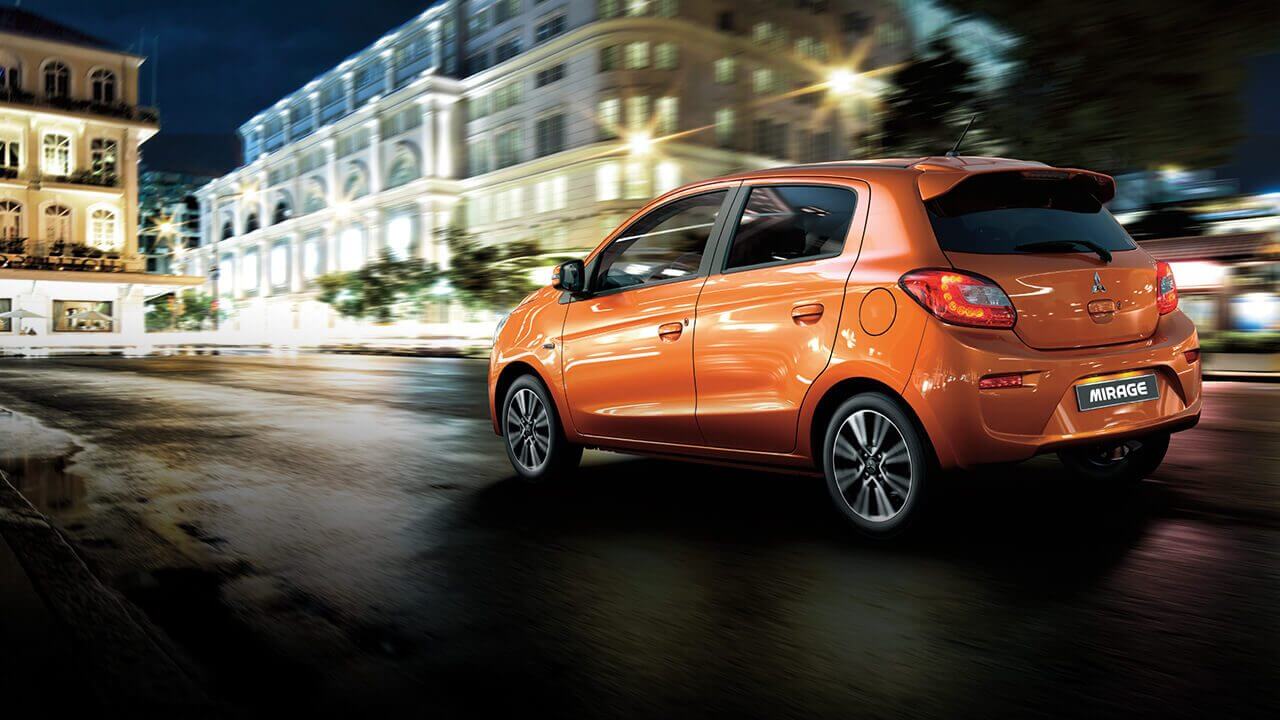 The shortest turning radius and ground clearance remain unchanged at 4.6mm and 160mm, respectively. When it comes to squirming in tight urban settings, the Mirage 2023 is more confident, elegant, and adaptable than its predecessors.
Mitsubishi Mirage Vs Toyota Wigo Dimensions

    

    
Honda Brio boasts a powerful, sporty appearance. The Mitsubishi Mirage features a smooth design with rounded lines.
Because the design of Mirage and Wigo has great similarities, at a glance, many people see that these two models do not have too much difference in exterior design. However, this is not true.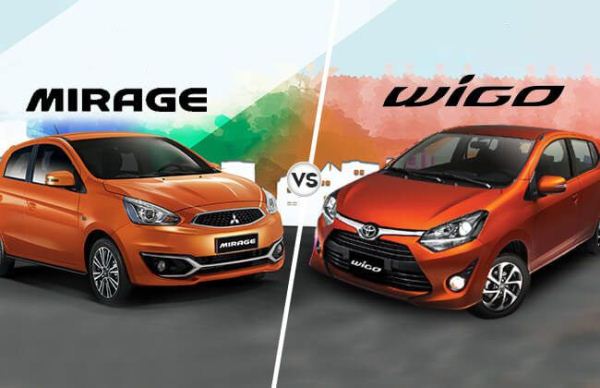 Mirage has a somewhat bigger size than the opponent in all metrics, at over 185mm in length, 65mm in width, and 10mm in height. 
As a result, the Mirage's internal space is larger than the Wigo's, as is its ability to negotiate obstacles and ascend urban streets more successfully than the Wigo. Toyota's A-class Hatchback, on the other hand, with higher ground clearance, exudes a more contemporary, masculine, and young vibe.
Conclusion

    
When it comes to Mitsubishi Mirage dimensions, this car has the standard parameters for the A-series hatchback, which is somewhat more spacious than its competitors. The Mirage is an appealing choice for city-dwelling commuters who want an inexpensive, easy-to-park car that offers a surprising amount of space for the money.
Hope you find this article on Philcarprice helpful. You can check our website for more information about the car market.
View other reviews