Mitsubishi Xpander Cross Colors - See What Is Available!
Updated Jun 16, 2022
The Mitsubishi Xpander MPV was an instant hit when first introduced in 2017. Two years after its global debut, the company expanded its lineup with the new product - Xpander Cross.
Not only the Xpander Cross itself, but Mitsubishi Xpander cross colors also are fascinating. Even if Xpander Cross is a newbie, it was told to be as dependable as its predecessor, and it also enjoys quite the same level of popularity!
Mitsubishi Xpander Cross 2023 Overview

.
The Mitsubishi Xpander Cross is one of the top models in the Xpander range. Many drivers chose it for the peppy performance, good fuel economy, and comfortable space. 
You've come to the perfect place if you're thinking about getting a new Mitsubishi Xpander Cross 2023 but can't decide which color to go with.
Choosing the body color while purchasing a brand new car should never be underrated. The way we see an automobile can be altered by its body paint. A correct Mitsubishi Xpander cross color can even evoke feelings and diverse sensations. 
Let's check out its color ranges with me!
Mitsubishi Xpander Cross Colors
The Xpander quickly won the hearts of Filipino car lovers thanks to its attractive look. Mitsubishi Xpander Cross 2023 - the newbie is also not an exception. The appearance of these vehicles is nice.
There are different 5 colors you can select, including Sterling Silver Metallic, Jet Black Mica, and the three most-liked colors, Graphite Gray Metallic, Quartz White Pearl, and Sunrise Orange. 
Take a closer look at the beautiful Mitsubishi Xpander cross colors.
Xpander Cross Orange 
Sunrise Orange is such a dynamic color; it definitely gives Mitsubishi vibrant and happy vibes. Xpander cross orange is designed for active and outgoing automobile owners who are always looking for the next amazing trip.
Some can find it hard to choose which colors in the Mitsubishi Xpander Cross AT model. Mainly because Xpander Cross is designed with many variant-exclusive exterior and interior elements, the desired body color might get affected by these settings.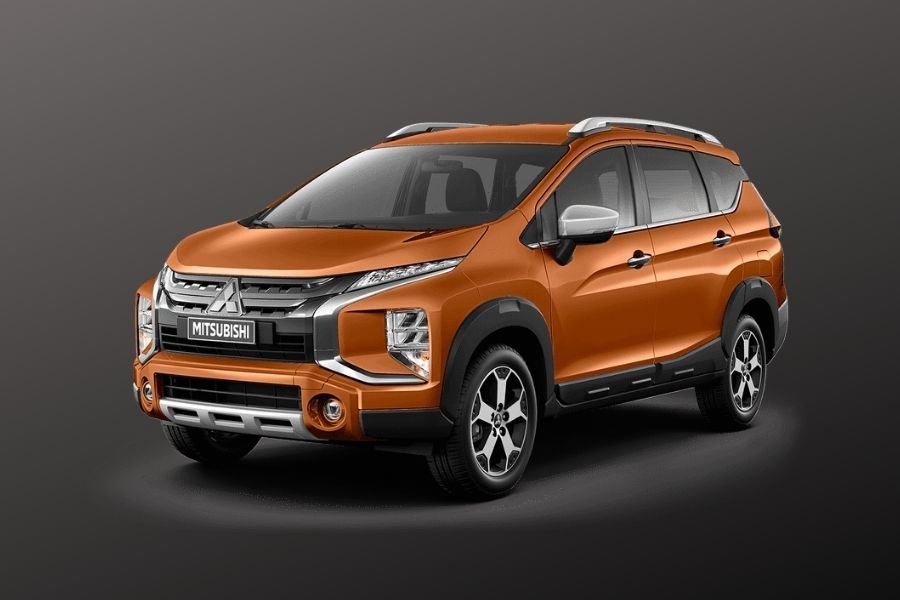 Xpander Cross Orange 
Some parts need to keep their original colors, such as the blacked-out front grille, rear garnish, bumper, fender arch, and side body molding. 
Mitsubishi Xpander Cross's appearance is much more rugged, thanks to these elements. It now has a tough, off-road appeal that the rest of the Xpander family lacks. 
Those black details merge with orange colors to create a superior harmony: fun, strong, and dynamic at the same time!
Xpander Cross White
Quartz White Pearl White is a solid choice if you want to play it safe with Mitsubishi Xpander Cross colors. The chrome highlights on the shield front fascia and the black side trimmings and rear garnish blend well with any color. Xpander cross white just nailed it.
Speaking of safety, research suggests that white vehicles are the least likely to be entangled in road accidents. We haven't known much about the reason behind it, but that is a piece of good information to consider.
The Quartz White Pearl appears to be a good choice for owners looking for a simple yet eye-catching car. This Mitsubishi Xpander cross color offers a contrast in the finish, making it more alluring. 
However, because this sort of body paint costs an extra Php 15,000, the Xpander Cross Quartz White Pearl has a higher cost compared to other colors on the list.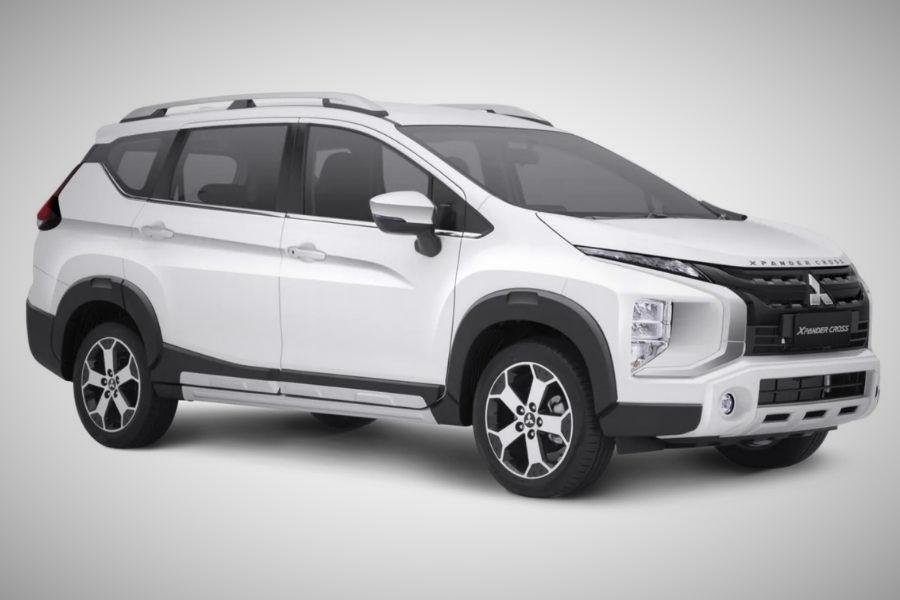 Xpander Cross White
Xpander Cross Gray 
Moving to the darkest gray color of Xpander Cross - Graphite Gray Metallic. It is a new color that Xpander recently added to its color range. Graphite Gray has a unique tone, which isn't an ordinary gray color. 
Many layers give a rich, gleaming sheen to the design - gray but not too gray! It gives Mitsubishi's MPV a muscular and intimidating appearance, which can be an excellent answer for owners who love enigmatic design.
While Sunset Orange has an energetic personality, Xpander cross gray has a mysterious and bold character. The black color contrasts nicely with the bright LED headlamps and L-shaped combo rear lamps.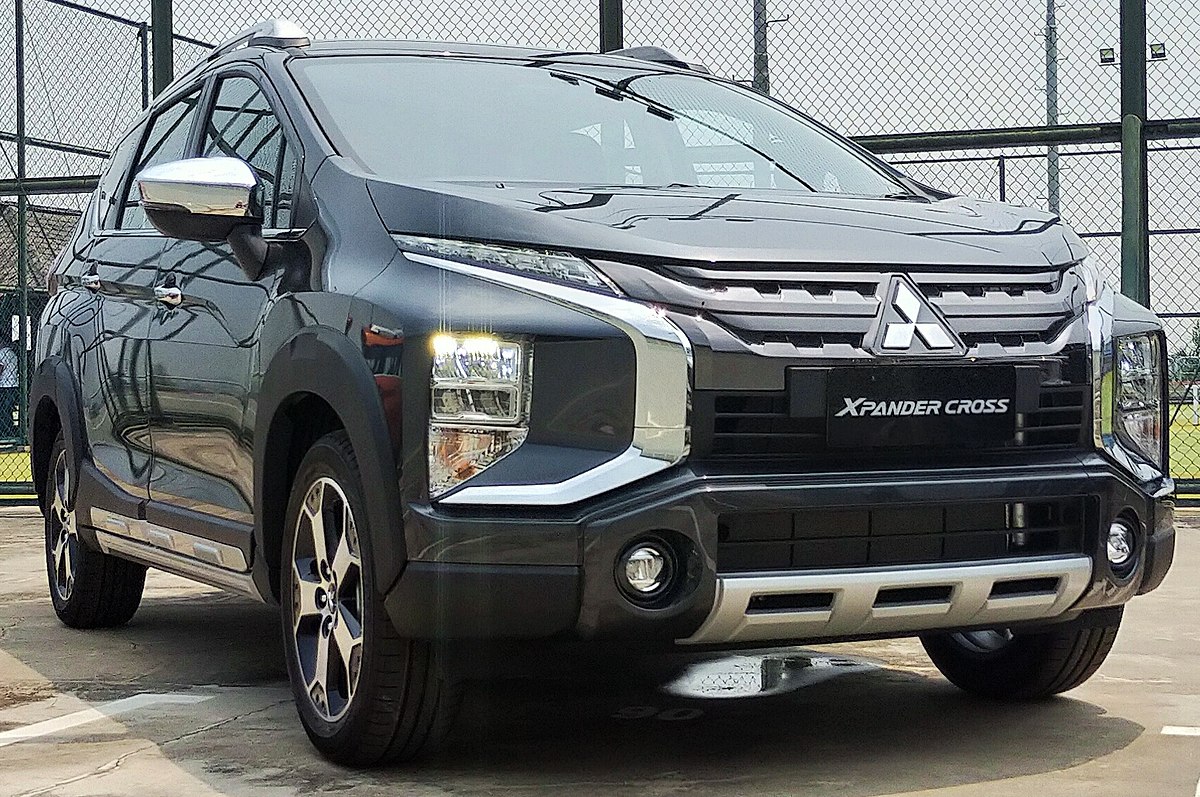 Mitsubishi Xpander Cross Gray
Xpander Cross Sterling Silver Metallic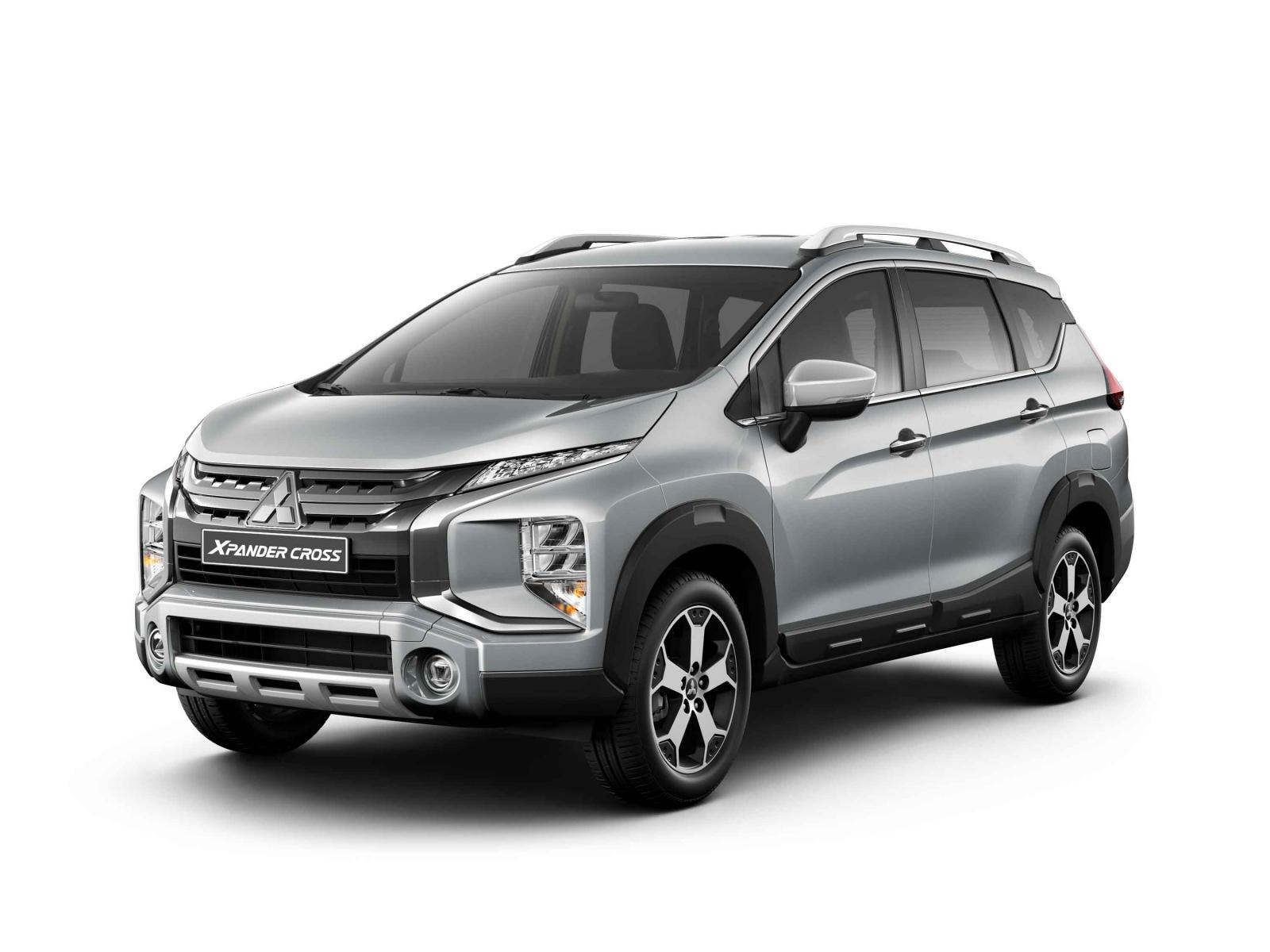 If you love simple colors like white, silver can be considered to add to the list. 
Despite the absence of carwash sessions, the Sterling Silver Metallic on the Xpander Cross gives it a neat appearance. The dust and filth accumulated on the surface since last week will go unnoticed.
It's not suggested that you don't clean it. The car with silver color won't appear as horrible as other monochromatic shades like black or white with a week's worth of dust and dirt!
How Much Does Mitsubishi Xpander Cross Cost? 
In the Philippines, the Mitsubishi Xpander Cross starts at ₱1,255,000. The Mitsubishi Xpander Cross 1.5 AT has the lowest pricing for the colors Graphite Gray Metallic and Sunset Orange.
Meanwhile, Quartz White Pearl's cost is much more expensive. The price for it is about ₱1,270,000. Some dealers also provide Mitsubishi Xpander Cross 1.5 AT (Pre-Selling) priced at ₱1,280,000.
Conclusion 
Mitsubishi Xpander Cross colors are vibrant and have many special personalities: dynamic for orange, mysterious for gray, and formal, just like Xpander cross white. They also provide new paint options for the upscale Xpander. 
Hope you find the answer for your desired body car color for your new purchase! Also, you may read our writing of any other model on Car Review to get more thoughts on the subject. If you have any question, feel free to comment below or contact with Philcarprice.com!
View other reviews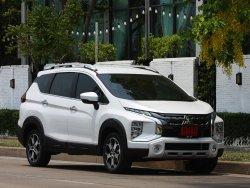 Automatic
SUV / Crossover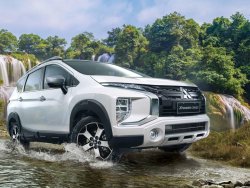 Automatic
SUV / Crossover