Mitsubishi Xpander Cross Specs - What To Know?
Updated Jun 16, 2022
Xpander cross is one of the most sold vehicles in its range, especially in the Philippines. Its stability and cruise control allow it to be agile. You can easily move around small city streets and get into crowded parking places. 
If you are looking for Mitsubishi Xpander cross specs before purchasing one, you found a perfect place. 
Let's get down to its specifications!
Mitsubishi Xpander Cross 2022 Philippines Overview. 
Mitsubishi Xpander Cross specs own the recipe for success with its features: seven-seat design, cargo room, respectable engine, and a reasonable price tag. It's no surprise that it's become one of the most popular vehicles in Indonesia.
It can be seen as an indirect successor of the Adventure (AUV). It has the Dynamic Shield design language and a car-like chassis. The new platform improves vehicle comfort with coil springs on all four wheels.
Mitsubishi Xpander Cross Specs
The vehicle's increased ride height gives extra utility by increasing ground clearance to 225mm. Since then, the vehicle has gained a loyal following in its cheaper MPV variant, placing fifth among the top automobiles sold in 2019.
Mitsubishi Xpander Cross Specs: Dimensions, Engine, Transmission, And Other Features 
Xpander Cross Dimensions
The Xpander Cross Dimensions are larger in every way compared to the other Xpander models. It measures 4,500mm in length, 1,800mm in width, and 1,750mm in height with 225mm of ground clearance.
It has five doors and a wheelbase of 2,775mm. The dynamic shield is still there in the front, but the chrome grille is slightly different from the other Xpander. 
The 17-inch alloy wheels combined with the black plastic claddings wrapped around the vehicle's underside add to the vehicle's rough appearance. 
Personally, most drivers will appreciate this execution - everything is just enough, not too exaggerated.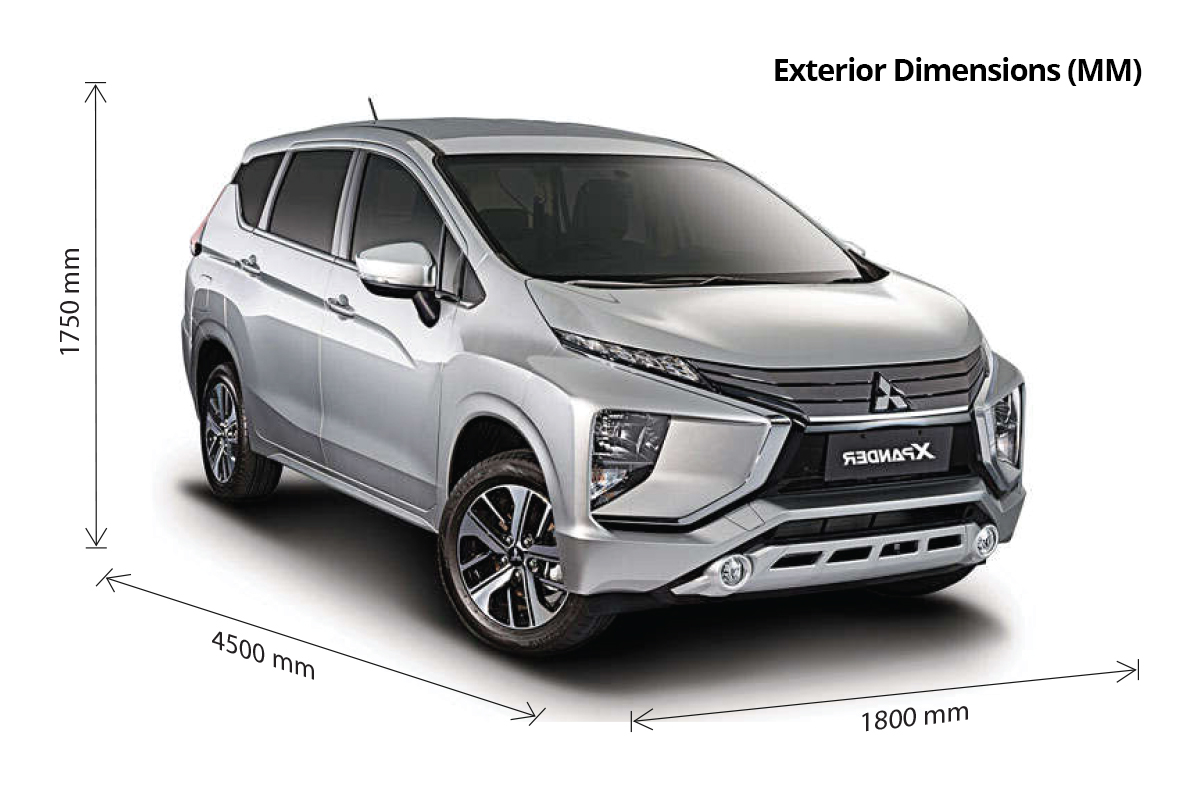 Xpander Cross Dimensions
Xpander Cross Engine
The Mitsubishi 4A91 naturally aspirated Inline 4 cylinder engine powers the Xpander Cross; it's wrapped in a curb weight of 2822 lbs (1280 kgs).
Xpander cross engine is a 1.5-liter four-cylinder gasoline engine with 103 horsepower and 141 Nm of 6000 rpm maximum torque. It is coupled to a four-speed gearbox; therefore, Xpander Cross accelerates nicely from a stop. 
The engine maintains low rpm when traveling at highway speeds—a welcome surprise in a vehicle with this transmission. 
The vehicle comes with a fuel-efficient engine; it claims to deliver fuel economy and performance.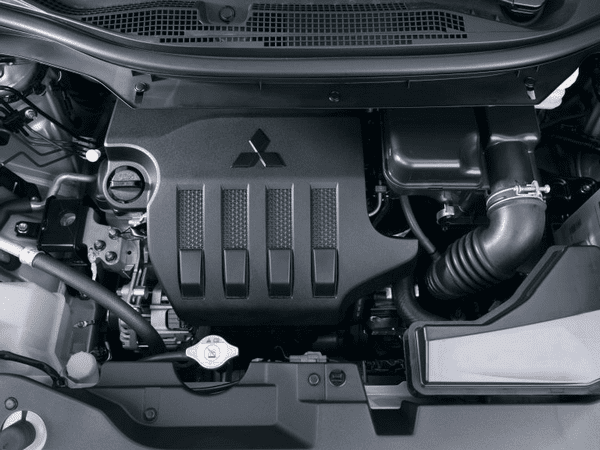 Xpander Cross Engine
Despite how efficient the engine is, many are still impressed with its operation. You can reach 17-18 km/L while keeping the speed at 60-80 km/h. 
It's easy to do 10km/L in the city (minus the normal metropolitan traffic). With a seven-seater MPV, most ordinary drivers can comfortably live with these figures.
Xpander Cross's Transmission
A gearbox's gears each represent a certain speed range. For example, a 4-speed gear allows the car to shift between four speeds and RPM ranges.
Mitsubishi Xpander Cross specs provide the information that the engine is available with a 5-speed manual or 4-speed automatic transmission. The front wheels receive all of the power.
As previously stated, it has a higher ground clearance than the other models in the range. This might be the reason why Xpander Cross is so agile.
The suspension performs a fantastic job of absorbing the road's normal bumps. It's easy to operate in tight places because of its light steering and small turning radius.
Other Features
The Xpander includes Stabilizer Bar front suspension, Torsion Beam rear suspension, and MacPherson Strut Coil Springs, responsible for handling behavior, road grip, and ride comfort. 
It has most basics covered, such as a smart keyless entry system with push-to-start ignition, rear A/C controls, a useful instrument cluster, and cruise control.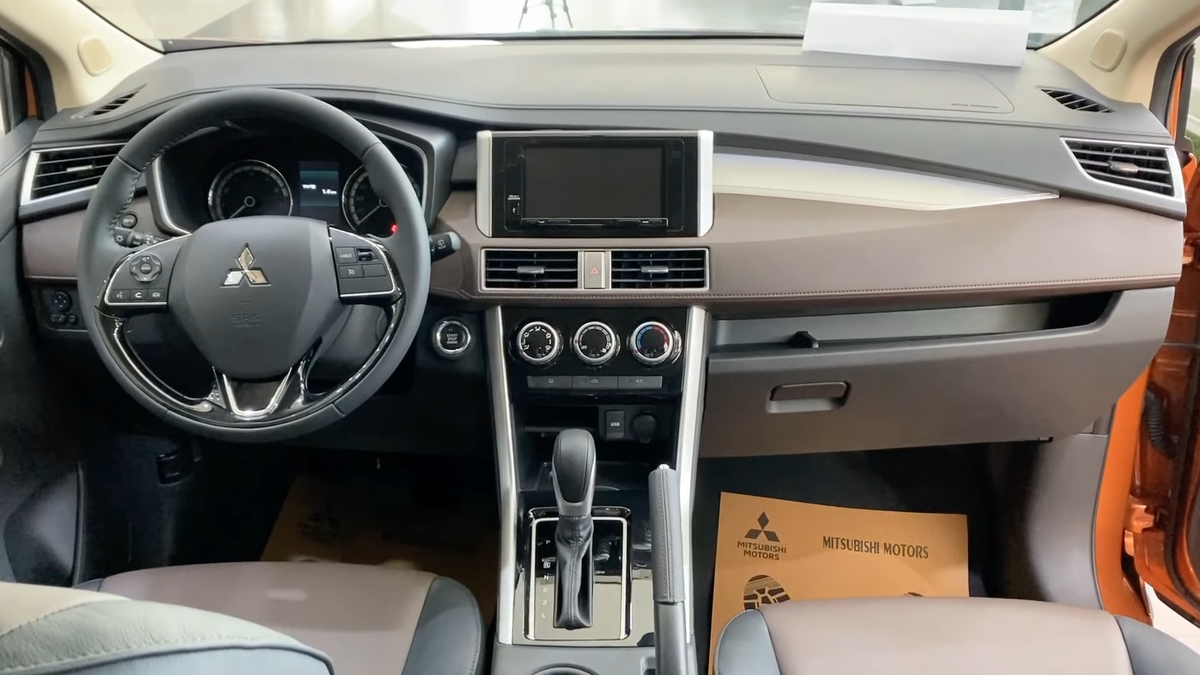 Mitsubishi Xpander Cross Interior
The interior is standard for a vehicle in this price range. Similar to other Xpander models, the cabin has a lot of hard plastic surfaces. All of the seats are leather-stitched and have exceptional padding.
Mitsubishi Xpander Cross 2022 Philippines doesn't have an armrest in the front row, but it does feature a small cubby on the dash over the glove compartment. It's ideal for keeping the center console free. You can store your stuff (wallets, keys,..) in that cubby. 
Both the second and third rows have plenty of leg and headroom. Despite the vehicle's high ground clearance, loading cargo in the back is simple, unlike most SUVs of this height.
Mitsubishi Xpander Cross 2022 Price Philippines 
Xpander Cross has more features and an updated design at the price of P1,255,000. At the top of its range, the Xpander Cross was P127,000 more expensive than the GLS. 
The most cost variant is the Mitsubishi Xpander Cross 1.5 AT Quartz White Pearl, with a price tag of ₱1,270,000. Some Pre-Selling products can be priced at ₱1,280,000 also.
Conclusion
Xpander Cross is at the top of its line with seven seats, a well-operated engine with 4-speed transmission. The vehicle is optimally designed with a nice interior and comfortable space. 
With the Mitsubishi Xpander Cross specs above, I hope you have a better view of the vehicle!
Also, you may read our writing of any other model on Car Review to get more thoughts on the subject. If you have any question, feel free to comment below or contact with Philcarprice.com!
View other reviews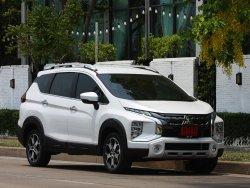 Automatic
SUV / Crossover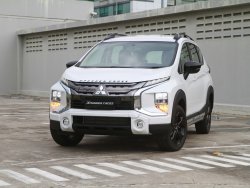 Automatic
SUV / Crossover