Nissan Leaf Review - A Ultimate Description in Detail
Updated Jul 13, 2022
Introduction
Nissan LEAF's new model has only been offered in a few regions, including the Philippines. This Nissan Leaf review will go through some of its features to give you a deep insight. 
Overview
The Nissan Leaf is a 5 door small hatchback with the first iteration released in 2010 and has gained a lot of reputation since then. In 2018, the car entered its second generation with a completely new design and a more powerful engine. 
The Nissan Leaf 2023 Philippines is a worthwhile vehicle that will offer you a lot of high-end technology at an affordable price.   
Nissan Leaf 2023 Price Philippines
Even though this 2023 model is an enhanced version, the Nissan Leaf 2023 still comes at a fair price. The price for the model is shown in the table below:
Nissan Leaf Specs
Here's a table that illustrates the most highlight specifications of the 2023 Nissan Leaf model:
Nissan Leaf Review
Exterior
For the exterior, this new model features a sleek and contemporary appearance. The Nissan Leaf dimensions 2023 for length x width x height is 4490 x 1788 x 1540 mm with a ground clearance of 155 mm. 
One of its top highlights is the powerful front grille, supplemented with glossy black material and a chromium line that elegantly forms the V-Motion grille.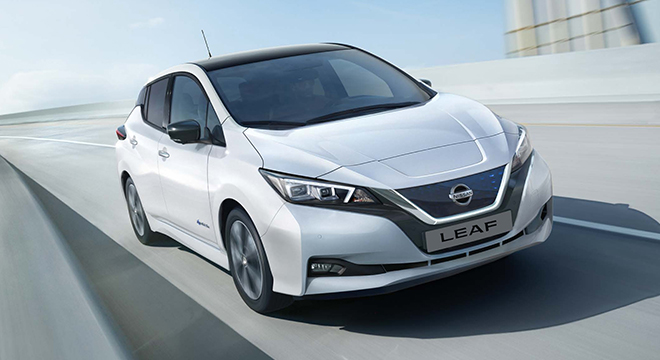 Nissan Leaf Exterior
The EV has no fuel limit because it is an electric vehicle. Instead, the car's front end has an integrated charging outlet. It comprises LED daytime running lights and halogen headlights, and rear lights.
Finally, its own back keeps the car's bulging shape. It has two taillights and three reflectors, which should come in handy at night. There's also a third brake light and a rear spoiler.
Interior
For a 5- passengers car, the Nissan Leaf 2023 interior is quite spacious and can seat five people comfortably. The seat materials come in a soothing fabric material and have a decent-sized glovebox, various storage bins, and cup holders, among other features.
 The steering wheel is leather-wrapped for extra driving ease and has music controls and other vital buttons.
Engine
Since its first introduction, the Nissan LEAF has been built on the ZE platform. The tiny hatchback is equipped with a separate MacPherson strut with suspension systems and a torque beam axle with coil springs at the rear.
 The front wheels have vented disc brakes, while the rear wheels have solid disc brakes. The LEAF is equipped with 16-inch alloy wheels and 205/55 series tires as basic.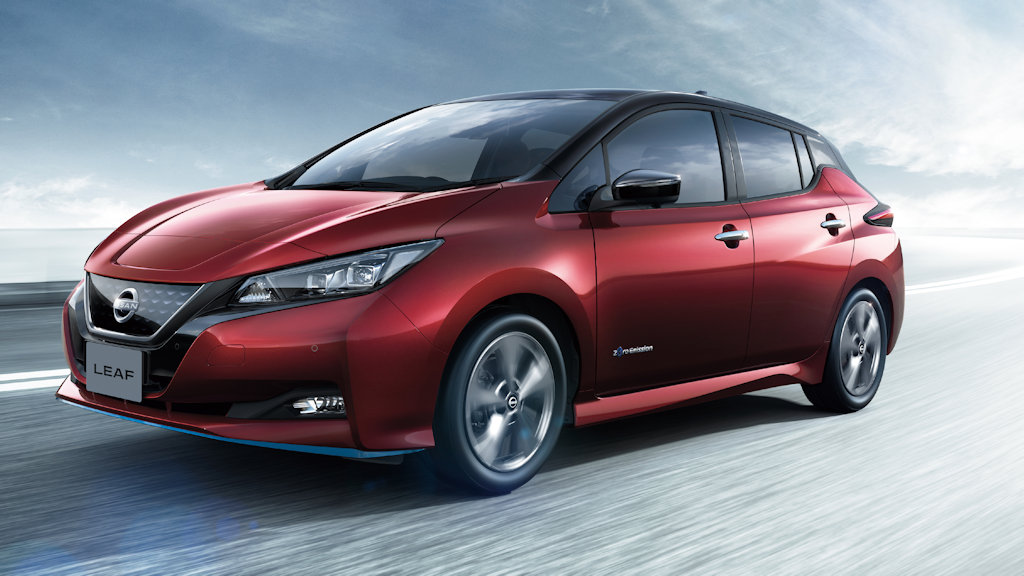 Nissan Leaf Engine
The LEAF is powered by a 40-kWh battery that produces 148 horsepower and 320 Nm of torque. A Laminated Lithium-ion battery powers Nissan's LEAF. These cells have a high energy capacity and are efficient in reloading; they can drive up to 311 kilometers when fully charged. 
The electric motor is also connected to a single-speed reduction gear gearbox, which aids in the LEAF's energy conservation by charging the batteries and acting as the brakes.
Safety And Technology
Power windows, centralized door locks, the Nissan Intelligent Key system, a push-button start, cruise control, an automatic temperature control system, and Nissan's 8-inch Advanced Touchscreen Display Audio infotainment system are the technical highlights of the Nissan LEAF. 
 Apple CarPlay, Android Auto, Bluetooth, USB, iPod, and AUX are all available connectivity options. Six speakers, two tweeters, and four ordinary speakers make up the sound system.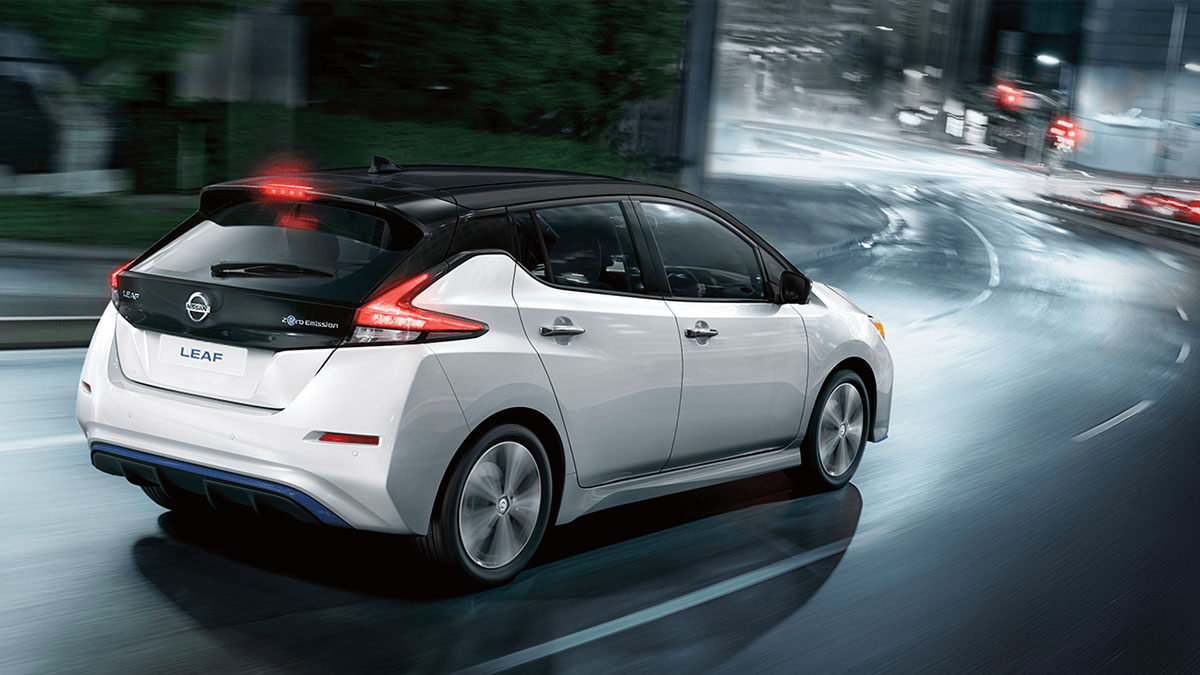 Nissan Leaf 2023 Philippines
The Nissan Leaf includes the popular Around View Monitor (AVM), blind-spot warning, lane departure warning, rear-cross traffic alert, high-beam assist, and automatic emergency braking for a safe drive.
Moreover, the car also consists of intelligent cruise control,  intelligent lane intervention, intelligent trace control, intelligent driver alertness, and the e-Pedal as part of the brand's intelligent mobility system.
Pros And Cons
Pros
The car offers spacious seating for passengers and a speedy acceleration for its benefit.

The car comes at a good price with an easy-to-use infotainment system
​

Cons
The back seats of the car are foldable, so it can be a trouble to exit or enter the car, and the interior design appears to be too simplistic

​
Conclusion
The second-generation Nissan LEAF tops the bestseller lists, with the famed electric vehicle ranking as the world's best-selling plug-in electric vehicle. After this Nissan leaf review, you can better know what the model offers in 2023.
Thank you for reading this article, and we will see you soon in the next article on Car Review! If you have any question, feel free contact with Philcarprice.com!
View other reviews