Toyota Avanza Dimensions And Things You Should Know
Updated Jun 28, 2022
The segment of cheap 7-seater multi-purpose vehicles is becoming more and more popular in the automotive market. Grasping this trend, car manufacturers are focusing on developing these models to reach users. At the forefront of this multi-purpose vehicle, Toyota's trend is with new versions of the Toyota Avanza line.
Toyota Avanza 2022 was recently launched in Indonesia with a completely changed design. It is also available for sale with many version options with 1.3L and 1.5L engines to suit many customers. So what is special about Toyota Avanza? Follow this article to learn more about Toyota Avanza dimensions and more!
Toyota Avanza dimensions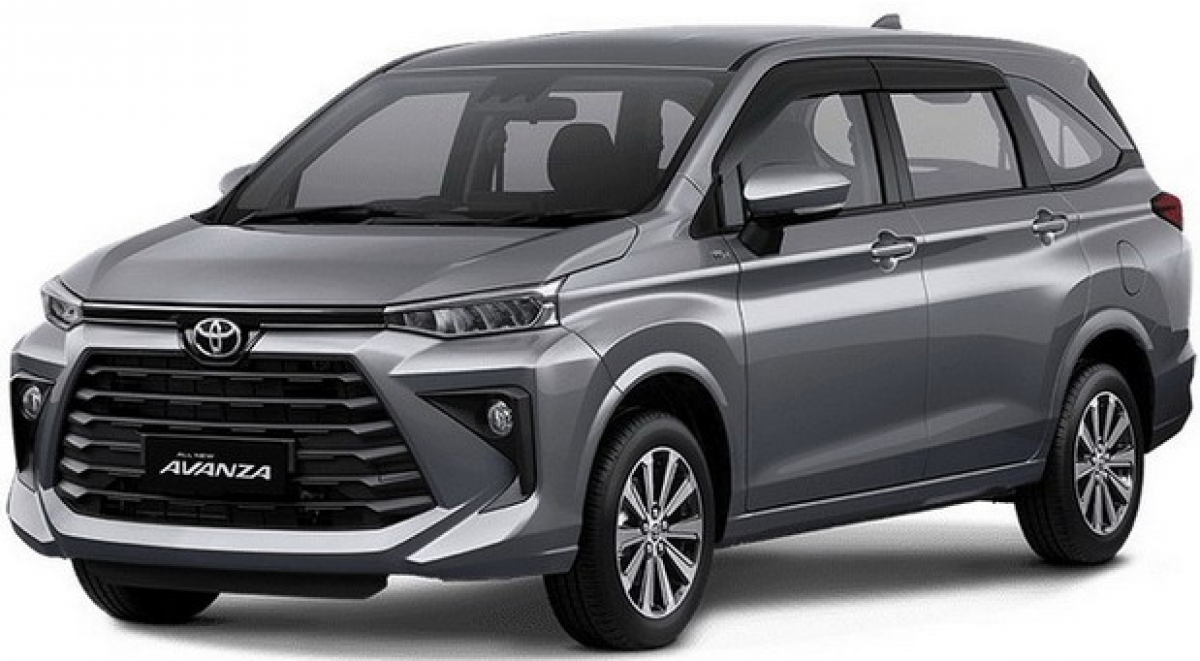 Toyota Avanza Dimensions
According to the Japanese automaker, the Toyota Avanza 2022 is developed based on the Daihatsu New Global Architecture (DNGA) chassis, similar to Toyota's TNGA. This is a transition from a ladder frame to a monolithic structure with a MacPherson suspension at the front.
With the all-new DNGA chassis platform, Toyota Avanza 2022 has also increased all size parameters to help the car have better space. Specifically, the Toyota Avanza length is 4,395 mm (+205 mm), the width reaches 1,730 mm (+70 mm), and the height is 1,665 mm (-30 mm) or 1,700 mm (+5 mm) depending on the Toyota Avanza variants. Meanwhile, the wheelbase has increased by 95mm to 2,750mm.
Toyota Avanza ground clearance at 205mm helps the car move well in different terrains. Tires also have many improvements and are increased in size. Toyota Avanza tire size is 195/60R16.
The appearance of Toyota Avanza 2022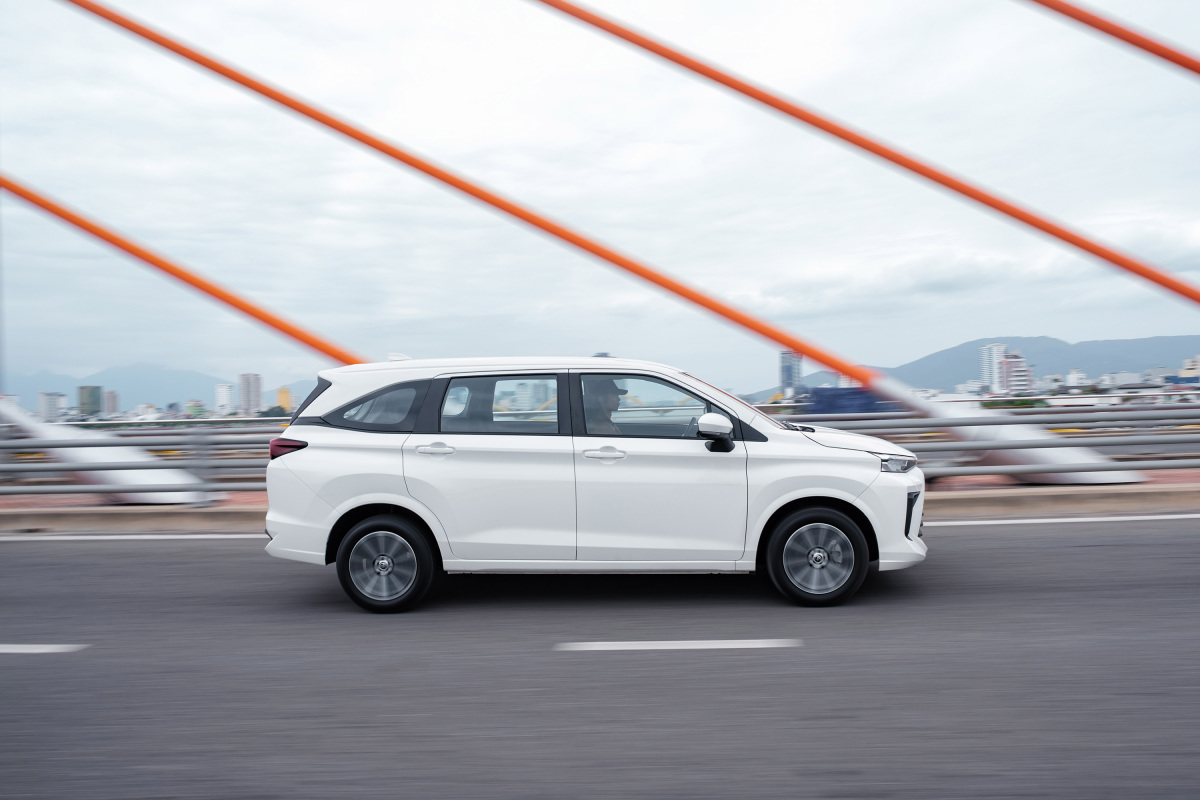 The car's rearview mirror has been moved down the door to increase the visibility on both sides
No longer a lifeless, rough, backward aesthetic like before, the Toyota Avanza 2022 "put on" a much more luxurious and sophisticated appearance.
The most impressive thing is that the front of the car has an enlarged trapezoidal grille design with harmoniously interwoven horizontal slats. Not only that, the front end also has an angular design when adding fog lamp sockets, and a stiffer front bumper.
Entering the new generation, Toyota Avanza mags have a larger size of 17 inches with eye-catching textures. The car's rearview mirror has been moved down the door to increase the visibility on both sides for the driver.
Toyota Avanza 2022 interior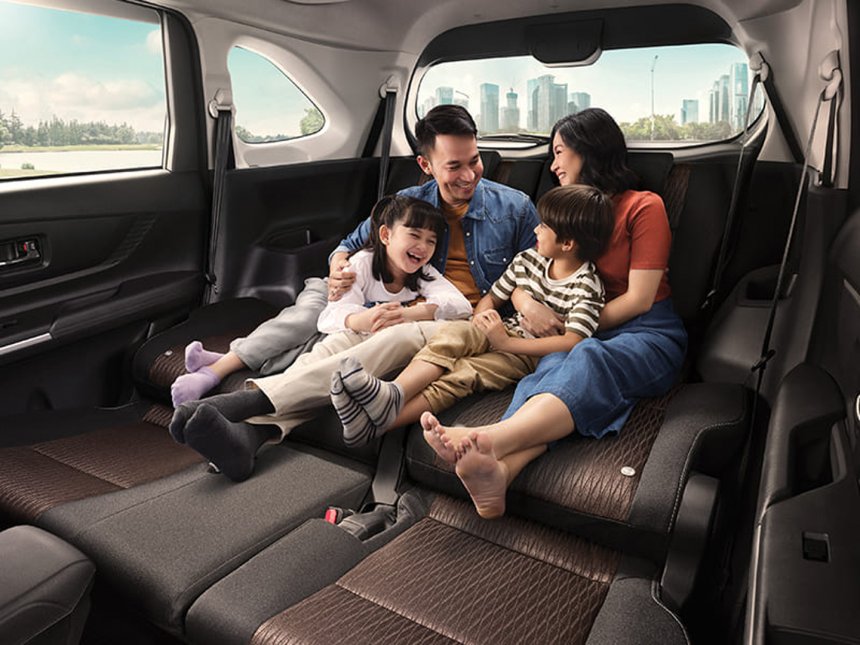 Toyota Avanza Interior
Overall, Toyota Avanza 2022 interior has become more youthful with a 9-inch floating screen design similar to Raize. The display of this MPV model is compatible when paired with a phone via Apple car play/Android Auto.
Right below, the car has a newly designed air conditioning system that is a convenient start button. It has a more eye-catching gear lever and mechanical handbrake but is much neater than before.
One of the really worthwhile upgrades that All New Toyota Avanza owns is the folding mechanism. The space in the car is spacious, and the Toyota Avanza seating capacity has also been upgraded a lot.
Conclusion
Although the old versions of Toyota Avanza received many bad reviews from consumers, the 2022 version of Toyota Avanza has led to new positive comments. With a spectacular "makeover", the Japanese automaker has the right to hope that the Toyota Avanza 2022 will return and be more formidable than before in the 7-seat MPV segment. Hopefully, the sharing in our article helps you know more about Toyota Avanza dimensions and related information.
Thank you for reading this article. Also, you may read our writing of any other model on Car Review to get more thoughts on the subject. If you have any question, feel free to comment below or contact with Philcarprice.com!
View other reviews