Best Cars for Uber and Lyft Drivers that You need to Know
Updated Feb 22, 2023
Many people are interested in purchasing a car that can run Uber or Lyft. Because when you buy a car with Service, you are concerned not only with the price of the automobile, but also with its quality and monthly maintenance costs. If you do not carefully calculate, you will face a lot of financial hardship afterward.
But don't be too concerned! In truth, purchasing a car for Uber or Lyft is a simple process. Doesn't it sound intriguing? Yes! That is correct, as long as you pay close attention to what I am about to say. Let's find out the top best cars for Uber and Lyft drivers and the most popular cars for Uber in the article below!
Which 4-seater car is best for Uber and Lyft?
Toyota Vios
If you require a car for service, you cannot overlook the Toyota Vios. The Vios 2022 being marketed is still a facelift enhanced version that was released in February 2021. Vios 2023 is available in six variants: Vios 1.5GR-S, Vios 1.5G VCT, Vios 1.5E CVT (3 and 7 airbags), and Vios 1.5E MT (3 and 7 airbags).
The Toyota Vios 2023 is powered by a 2NR-FE 1.5L petrol engine with innovative Dual VVT-i technology (variable intelligent dual valve), 1.5L capacity, i4, 16 valve, DOHC with a maximum capacity of 107 Hp / 6000 rpm and a maximum torque of 140 Nm/4200rpm. The Euro 4 emission standard
The Toyota Vios has a top speed of 180 km/h. A stable engine with an average fuel consumption of 5.8l/100km (combined) is regarded as a significant benefit in winning over users.
Toyota Vios has a 7-speed simulated CVT transmission (with two automatic transmission options) and a 5-speed manual transmission (for manual transmission). A 10-speed simulated CVT transmission is available for the GR-S sport edition.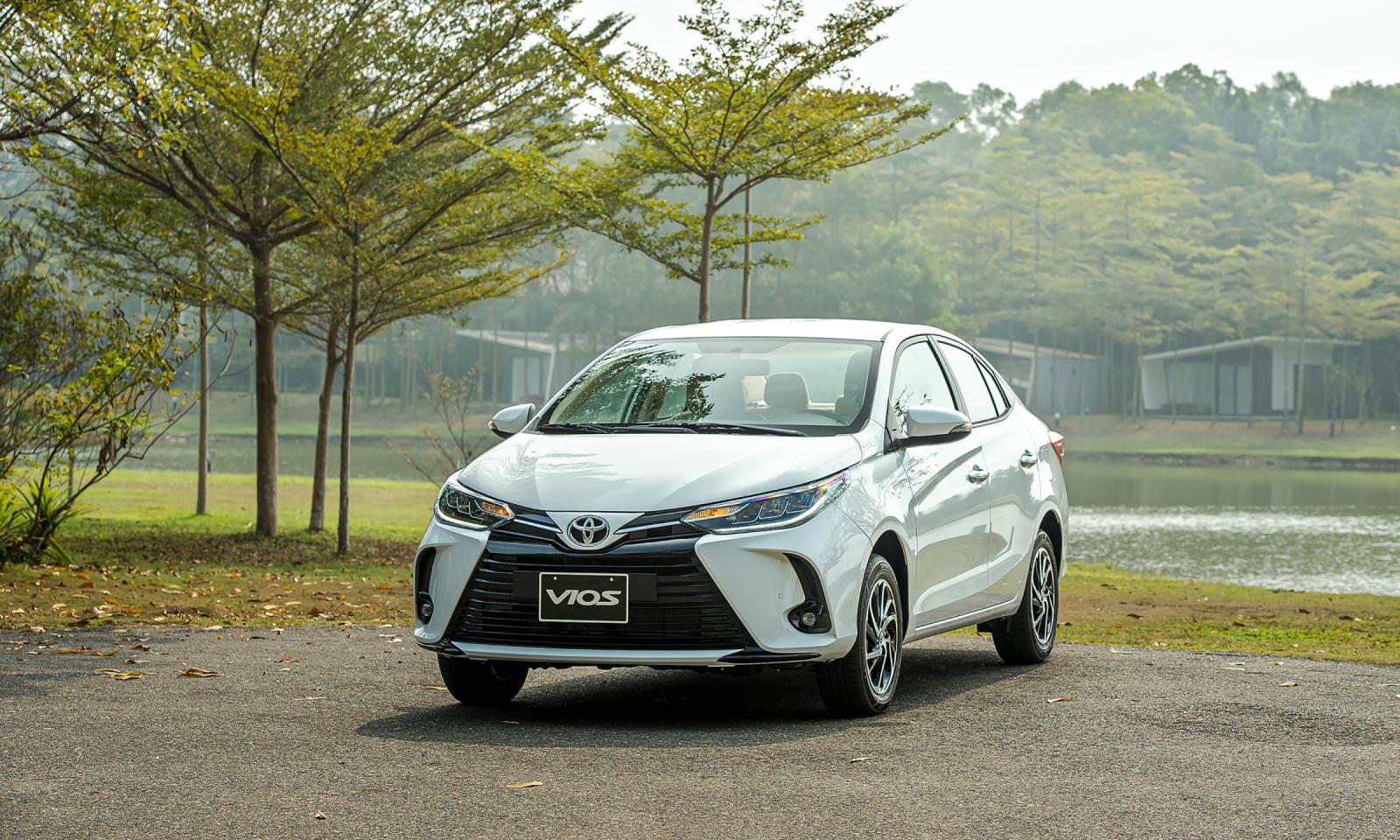 Redesigned with a bold style
Toyota Vios features a youthful appearance and charm that will appeal to young customers. The vehicle is outfitted with sophisticated front lighting and eye-catching tornado wheels.
The price is greatly suitable with Uber and Lyft drivers:
Mitsubishi Attrage
Mitsubishi Attrage is a 1978 5-seater small high-segment sedan (class B) and is one of the best cars for Uber and Lyft drivers for sure. Mitsubishi Attrage has currently gone through 6 versions, with different names in some markets such as Colt, Lancer, and Space Star.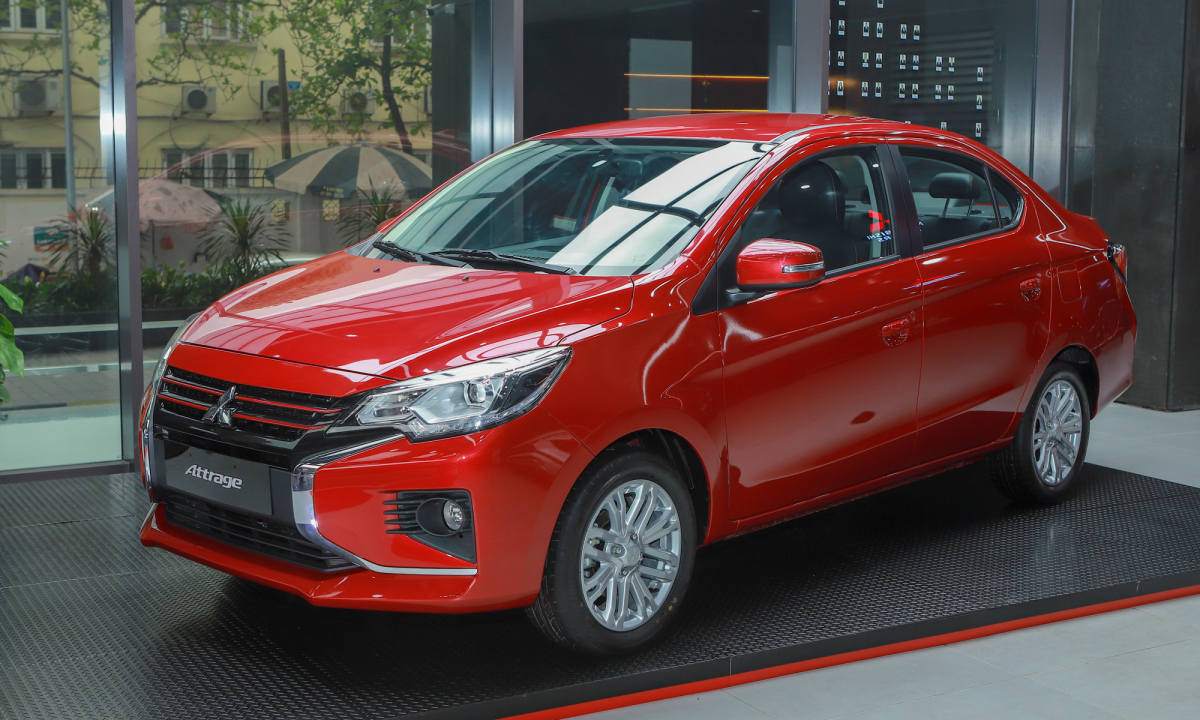 Attrage 2022 alters the exterior while only marginally improving the interior. The vehicle was delivered in Thailand. Mitsubishi Attrage has a weight that is at least 100 kg lighter than other models in the same class, and this, combined with a modest 1.2L engine, allows Attrage to achieve remarkable fuel economy in the segment, with only 5.6 L/100km for the automatic version.
Moreover, the 1.2CVT automatic version includes a Cruise Operate system, which allows the driver to control the vehicle more easily, especially on lengthy journeys.
The price is greatly suitable with Uber and Lyft drivers:
Which 7 seater car is best for Uber?
Let's find out the Best Cars for Uber and Lyft Drivers in terms of 7 seater.
Mitsubishi Xpander
In the Flippinos market, the Xpander is a very popular 07-seat MPV. There will be 13,791 Xpander cars available to customers in 2021. In Philippines, there is just one built version and three imported variants of the Mitsubishi Xpander 2022.
Mitsubishi Xpander 2023 has 20 upgrade points, providing clients with a more thorough and full experience. The exterior of the Xpander 2023 has been updated with new lighting, wheels, and measurements. The cabin has an electronic handbrake and a larger dashboard center screen.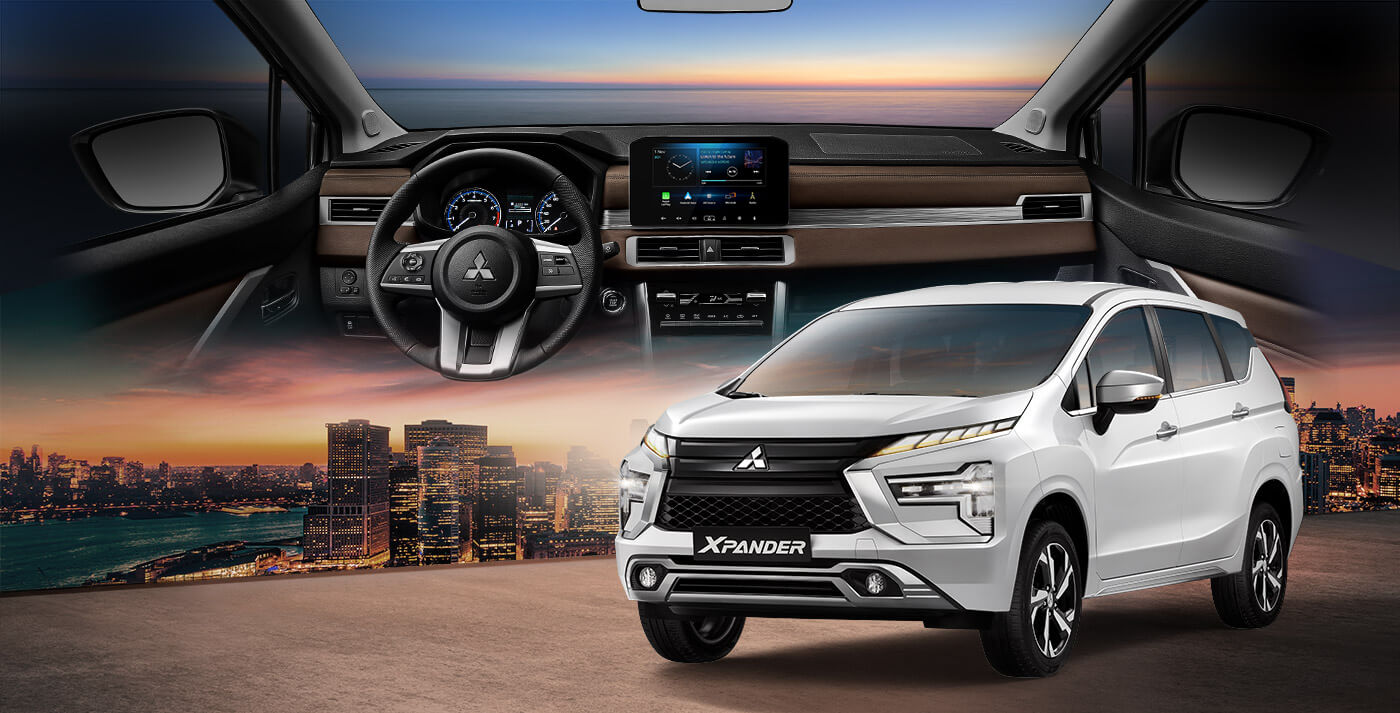 Comfortable interior space
The Mitsubishi Xpander 2023 continues to use a 1.5-liter MIVEC gasoline engine with naturally aspirated technology, capable of producing 104 horsepower at 6,000 rpm and 141 Nm at 4,000 rpm. Unlike many other markets, the Xpander is fitted with a refined 4-speed automatic transmission rather than a CVT automatic transmission. All models have standard front-wheel drive.
The suspension system has been improved with a larger size shock absorber, which helps the car move firmer and more rigidly.
The price is greatly suitable with Uber and Lyft drivers:
Toyota Avanza
When looking for a service vehicle, the Toyota Avanza type is a B-class MPV with 07 seats produced by Toyota - Japan. Avanza 2022 was unveiled to the public at the GIIAS 2021 Exhibition, which took place in Indonesia from January 11 to 21, 2021.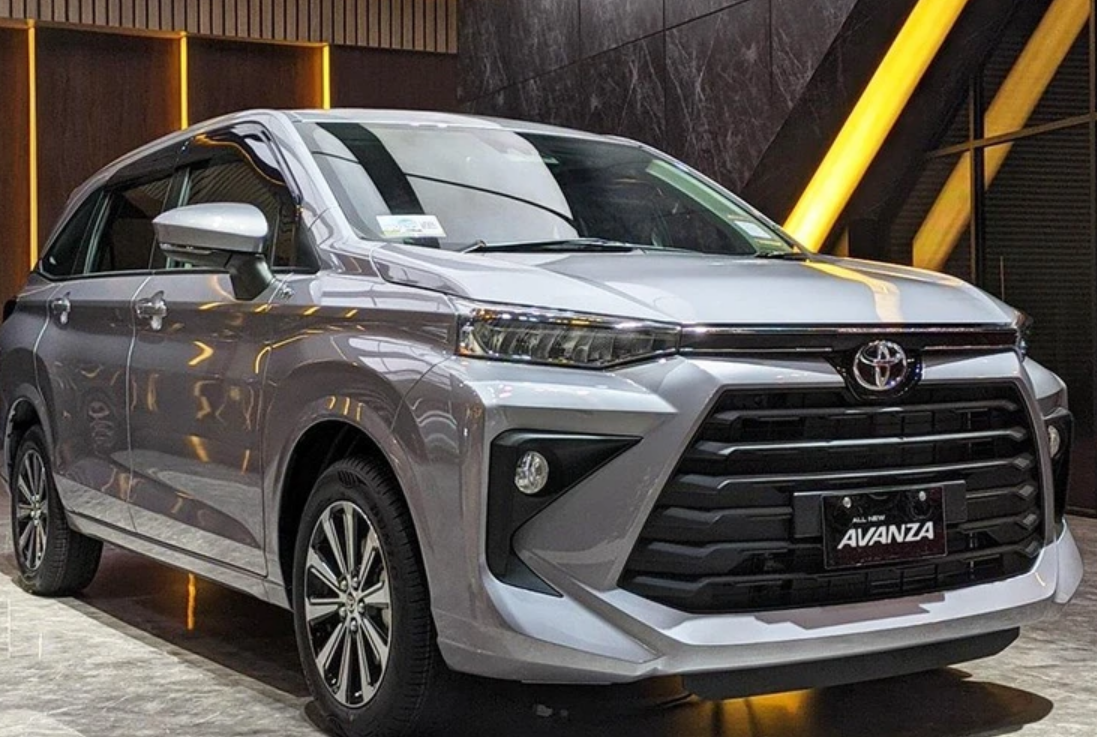 Toyota Avanza
Toyota Avanza 2023 is constructed on Daihatsu's new DNGA platform, which is comparable to Toyota Raize and Daihatsu Rocky, which means the car switches from a ladder frame to a monolithic structure, and front-wheel drive rather than rear-wheel drive like its predecessor.
Toyota Avanza Premio has a DOHC, dual VVT-i, 1.5 liter 2NR-VE gasoline engine, I4 that produces 106 horsepower at 6,000 rpm and 140 Nm of torque at 4,200 rpm. Front-wheel drive is combined with a 5-speed manual transmission or CVT instead of the 4-speed automatic transmission in the preceding edition.
The price is greatly suitable with Uber and Lyft drivers:
Should you buy a 4-seater car or 7-seater car for Uber and Lyft?
Many people believe that if you buy a service car, you should get one with as many seats as possible. However, it should be mentioned that this advice is not entirely correct because each 4- or 7-seater vehicle will be appropriate for a specific business.
If you want to drive short distances in the city in a vehicle that uses Uber and Lyft or similar kinds of driving technology, a pleasant and comfortable 4-5 seater car is the best option.
A 4-5 passenger sedan can serve as both a business and a family vehicle. If you want to acquire a car to rent, operate a tour, or run a long-distance contract... a 7-seater car will be a more reasonable and effective solution.
>>> Suggested for you: Top Best SUV Car Philippines for Families
The above are the top best cars for Uber and Lyft drivers. We hope you can find the cars that best match your choices. Just hit us a visit through Philcarprice when you want more car reviews!
View other reviews