Toyota Wigo Vs Mitsubishi Mirage: Which One Is Better?
Updated Apr 22, 2022
Choosing the right car for your business can be a tough decision. Toyota and Mitsubishi brands are two popular options for small businesses as they offer great value for money.If you are considering a new vehicle, you may have come across the Toyota Wigo vs Mitsubishi Mirage and are now wondering which is the right one for you.
This guide has 2 main sections. The first section will cover an overview of Toyota Wigo and Mitsubishi Mirage. The second section will compare detail both of them through 4 main features. So let's check it out!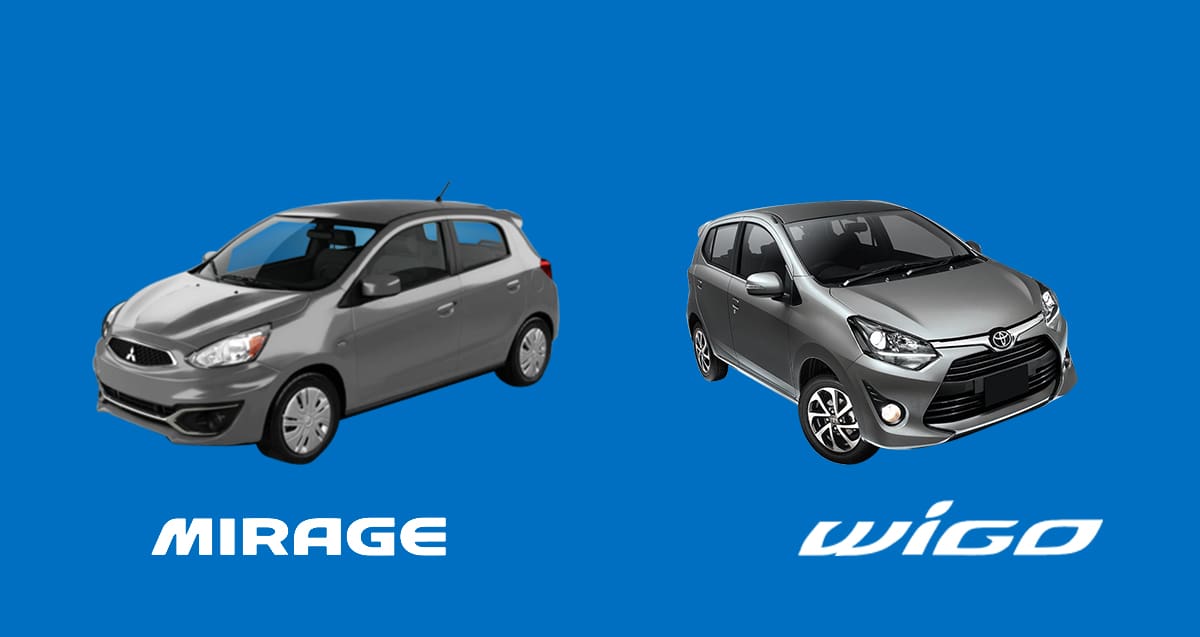 Overview Of Toyota Wigo & Mitsubishi Mirage
Toyota Wigo
Wigo is Toyota Philippines's entry-level hatchback designed for urban use. This product is perfect for young professionals or those searching for their first automobile. 
The vehicle emanates excitement and fun from every angle thanks to its aggressive front fascia, third brake light, and rear spoiler.
Despite its diminutive size, the Wigo offers surprisingly spacious legroom & headroom, comfy seats, and other features that elevate it above "entry-level". This car also focuses on safety following Toyota standards.
The Wigo is on its throne as one of the Philippines' best-selling automobiles year after year. The Wigo, known as the Toyota Agya and Daihatsu Ayla in other Asian nations, had stolen more people's hearts than any other automobile brand right here in the Philippines.
Mitsubishi Mirage
The Mitsubishi Mirage is a tiny hatchback car that has spanned over 40 years. The first version was released in 1978, and the sixth-generation was released in 2011. It received quite a few negative reviews when announced, but today it's one of the most beloved cars at its price range.
There are over 8 million Mitsubishi Mirages on the road globally. The Mirage's design was widely regarded as a success. It was given the 2012 – 2013 Automobile of the Year Award in the Philippines and named one of Forbes' 12 Greenest Cars of 2014.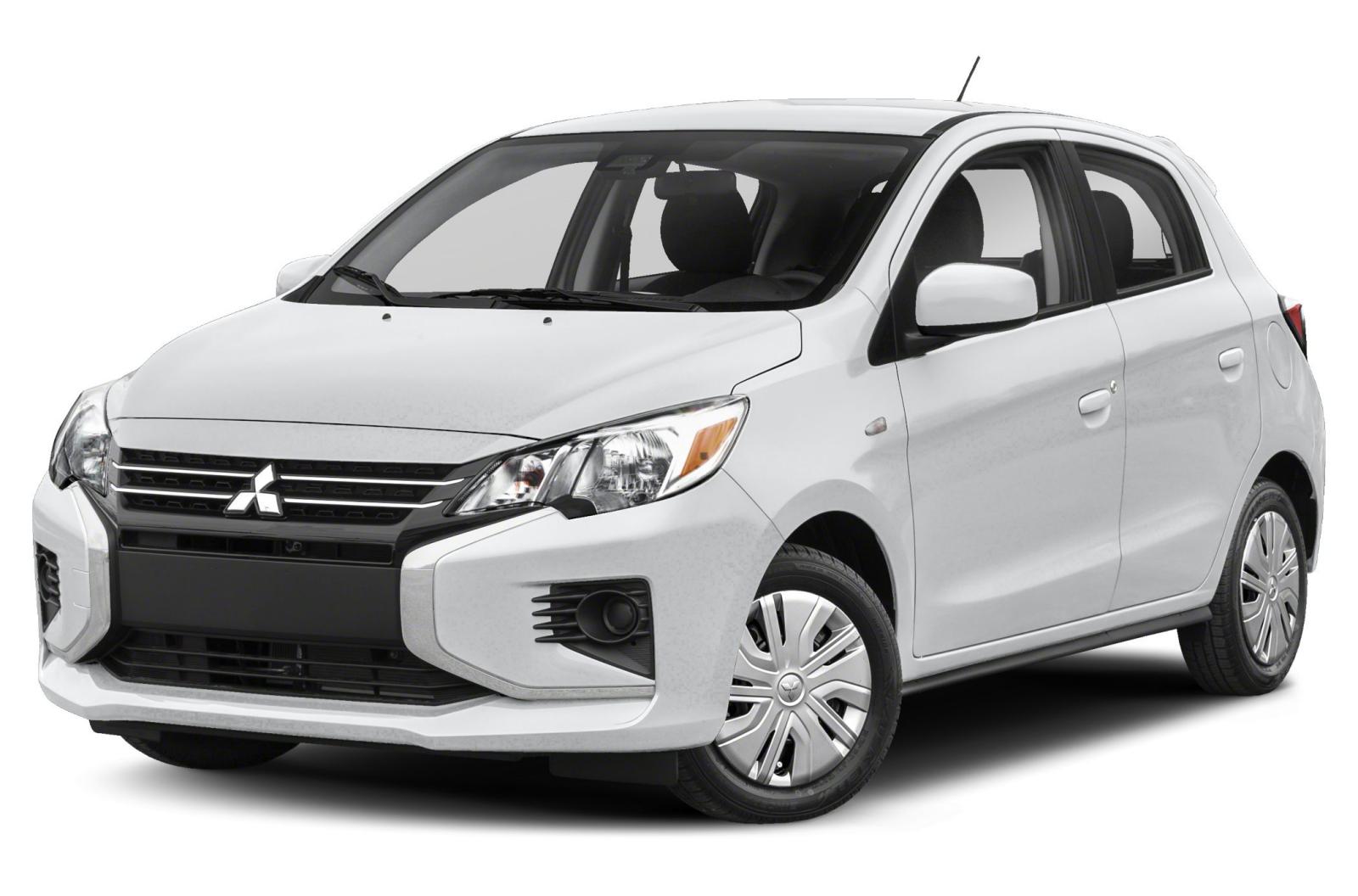 Toyota Wigo vs Mitsubishi Mirage: Exterior and Interior
On the one hand, both these two cars exterior are not standing-out since these two are in A-class. Starting with the Mitsubishi Mirage, it is somewhat larger in width and length than the Wigo. However, the Wigo's ground clearance is 20 cm higher than Mirage's, so Toyota Wigo has a slightly taller height than the Mitsubishi Mirage.
Both hatchbacks can seat 5 people and have the same wheelbase of 2,450 mm. However, due to the increased flexibility offered by its all-around visibility, it's easier for drivers to maneuver the Mirage than Wigo. 
Although the Toyota Wigo is a good alternative for small garages or parking lots, this isn't enough to give it an advantage in this duel. In terms of exterior elements, two hatchbacks are on a similar footing.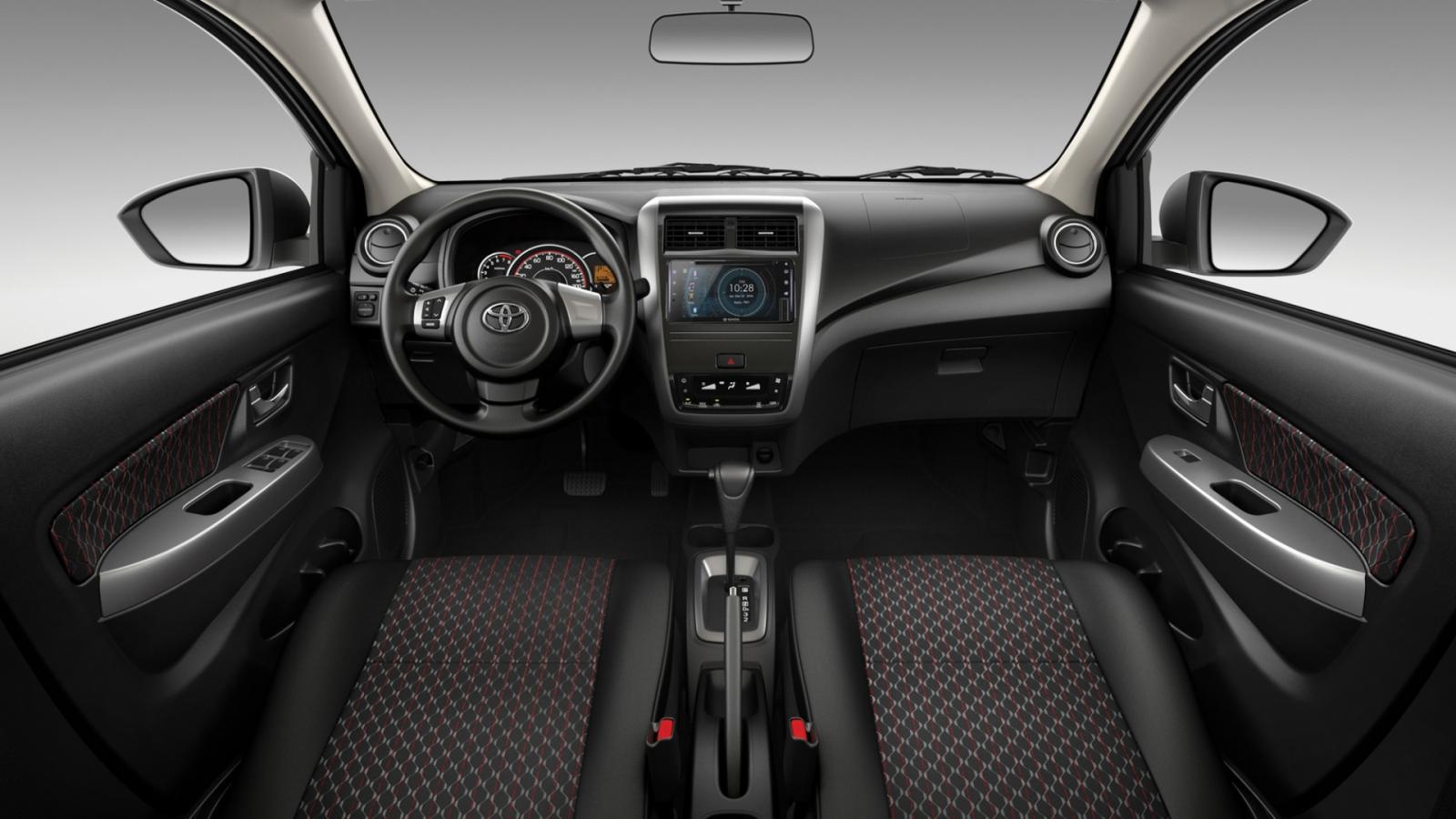 On the other hand, do Wigo and Mirage have great inside furniture? While both cars come standard with cloth upholstery, electric power steering, steering wheel audio control, power windows, and electronic door locks, they also contain different options beyond their base models. 
Without a doubt, the Mitsubishi Mirage won in this round. It adds a 6.5-inch touchscreen, advanced safety systems, automatic climate control, leather seats, a leather-wrapped steering wheel, among other desirable specs.
Toyota Wigo vs Mitsubishi Mirage: Safety and Security
The Wigo & Mirage are undisputed market leaders for hatchback vehicles. They are both equipped with innovative, state-of-the-art security options which keep you safe as you drive around. 
The Mirage's ABS with EBD is a bonus among a long list of features. It also wins extra points for its excellent airbag system and immobilizer technology.
Toyota Wigo vs Mitsubishi Mirage: Engine
Luckily, both carry over a proven and reliable engine.
The Mirage comes with a 1.2L 3-cylinder engine, compared to the Wigo's 1.0L 3-cylinder engine. As a result, the Mirage delivers 76 horsepower, whereas the Wigo gives out only 65 horsepower. A difference of 11 horsepower makes it more powerful for high traffic situations when you need help keeping it steady on the road.
The Mirage is better equipped than the Wigo for fuel-efficiency. The vehicle comes with a 7-speed CVT (Continuously Variable Transmission) that allows you to match engine speeds to the road's conditions.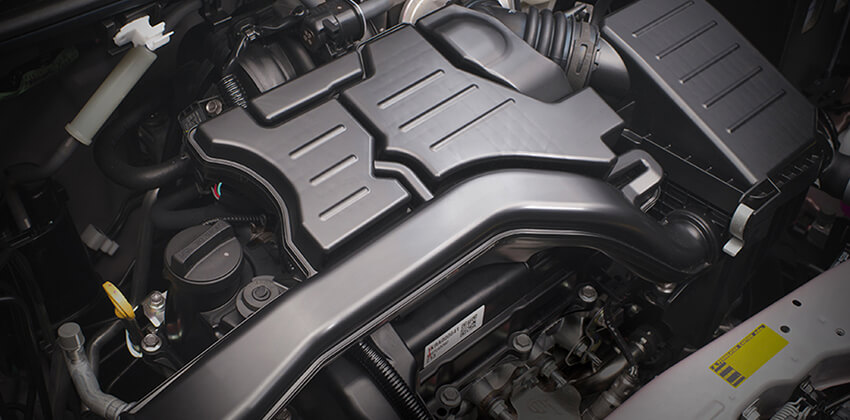 The Mirage has a fuel economy rating of 31 miles per gallon combined, while the Wigo has a rating of 33 mpg combined. As a result, Mitsubishi Mirage wins the tie with one point in this category.
Toyota Wigo vs Mitsubishi Mirage: Price
The Mitsubishi Mirage GLS CVT might possess all the fancy gadgets necessary to be king, but it costs ₱ 765,000. In contrast, the highest-end Wigo just costs ₱ 700,000. Although not a crown-grabber, the Wigo still comes on top due to its better fuel efficiency and lower price.
Now, take a look below at the most recent Mitsubishi Mirage and Toyota Wigo price list in the Philippines: 
Which Is Better?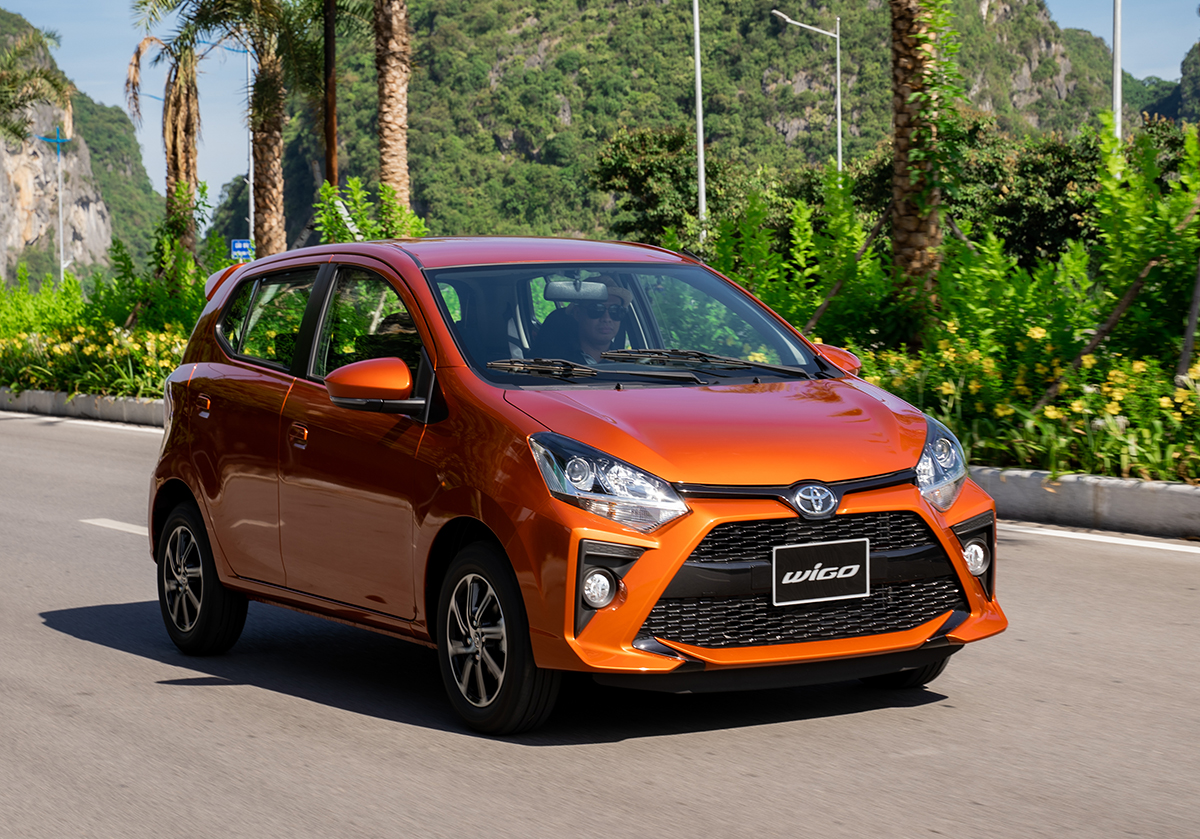 After examining the features and benefits of each option, it appears the more superior choice would be the Mirage over the Wigo. Unfortunately, the Wigo's price advantage is insufficient to compete with the Mirage.
Generally, people will pay more for more features, and they would like something more secure and robust. Also, please note that our comparative evaluation is only a guide.
Final Thoughts
While both of these cars have pros and cons, they are great options when looking for a new vehicle! Again, our comparison of Toyota Wigo vs Mitsubishi Mirage does not mean to bash any vehicles; instead, it offers you additional information.
Last but not least, if you're a fan of these vehicles, you can't get a feel for their performance better than by experiencing them, so be sure to take a spin in your favorite one soon!
Wanna more comparisons and cars news? Check our website Phil Car Price!
View other car comparison