Toyota Raize Vs Toyota Wigo - Two Powerful Cars Of Toyota
Updated May 12, 2022
Introduction
Toyota Raize vs Wigo is the most powerful model that most drivers want to own because of its outstanding features and reasonable price. Therefore, it is hard to decide whether Toyota Raize or Wigo is better.
If you want to own one of both in the future, keep on reading to understand these models briefly.
Toyota Raize vs Wigo Comparison in Details
Interior
The interior of 2022 Toyota Raize is a completely nice place for you; it will give you a comfortable trip even when you have a long-distance trip. However, this car is pretty small; it is even smaller than the KIA Stonic, which is considered a cramped vehicle.
But if you have an average height, the Raize will give you an ideal headroom as well as legroom. And the cargo space is pretty small, so it is not suitable for you to carry too much stuff.
However, it is larger than Wigo's. The seats are covered with soft fabric; it mostly focuses on the comfortable feeling of drivers and passengers.
Like Toyota Raize, the interior space of Wigo is ideal for average individuals and gives you enough legroom and headroom even when the front seat is rolled back. However, it won't give you a comfortable space for five passengers, especially for the middle person in the back seat. 
The 2022 Toyota Wigo has a slight difference in the seats' cover. It is covered with hard plastic because the Wigo mainly focuses on durability.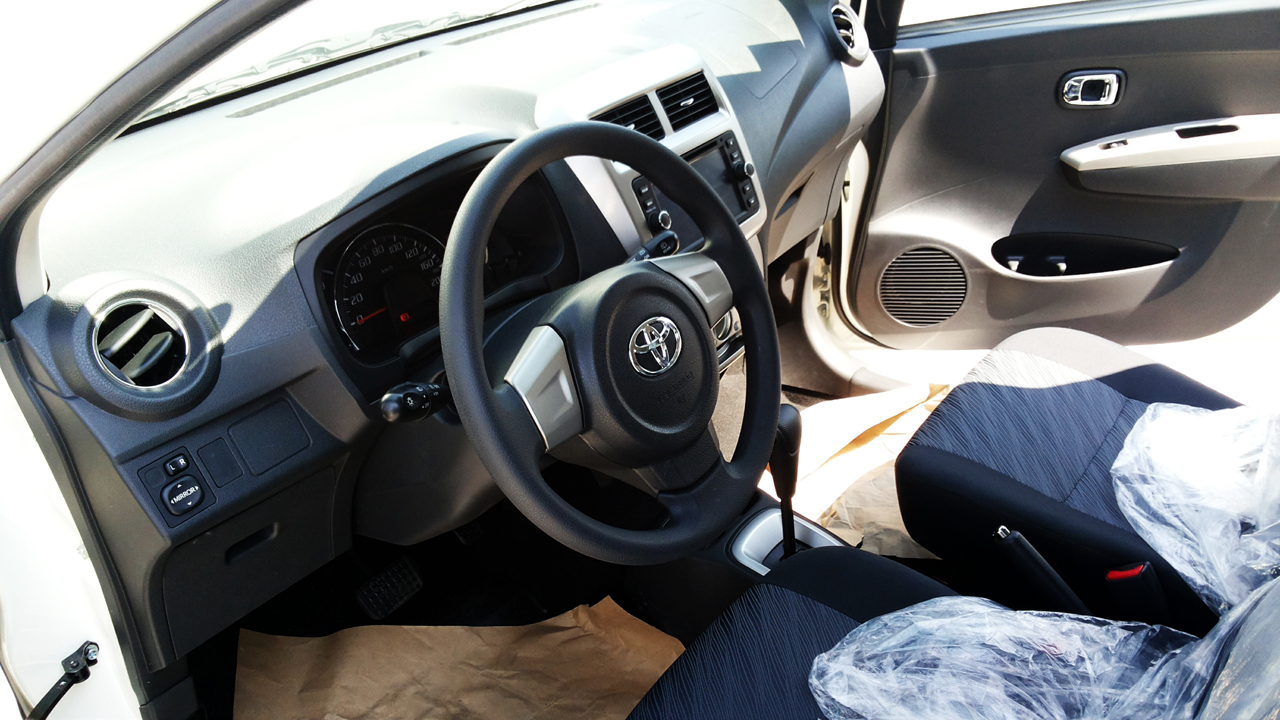 The Interior Of Toyota Raize 2022
Exterior
The 2022 Toyota Raize has a wide range of colors, and each color gives you a different feeling, but most of them are energetic and youthful. Besides, the rear of this model is designed with plastic trims; this element will give your car a strange look.
The 2022 Toyota Wigo has a small shape with a new front bumper with sharp headlights and fog lamps. Besides, the car has 12-inch wheels with 180mm ground clearance; this is incredible for such a small model.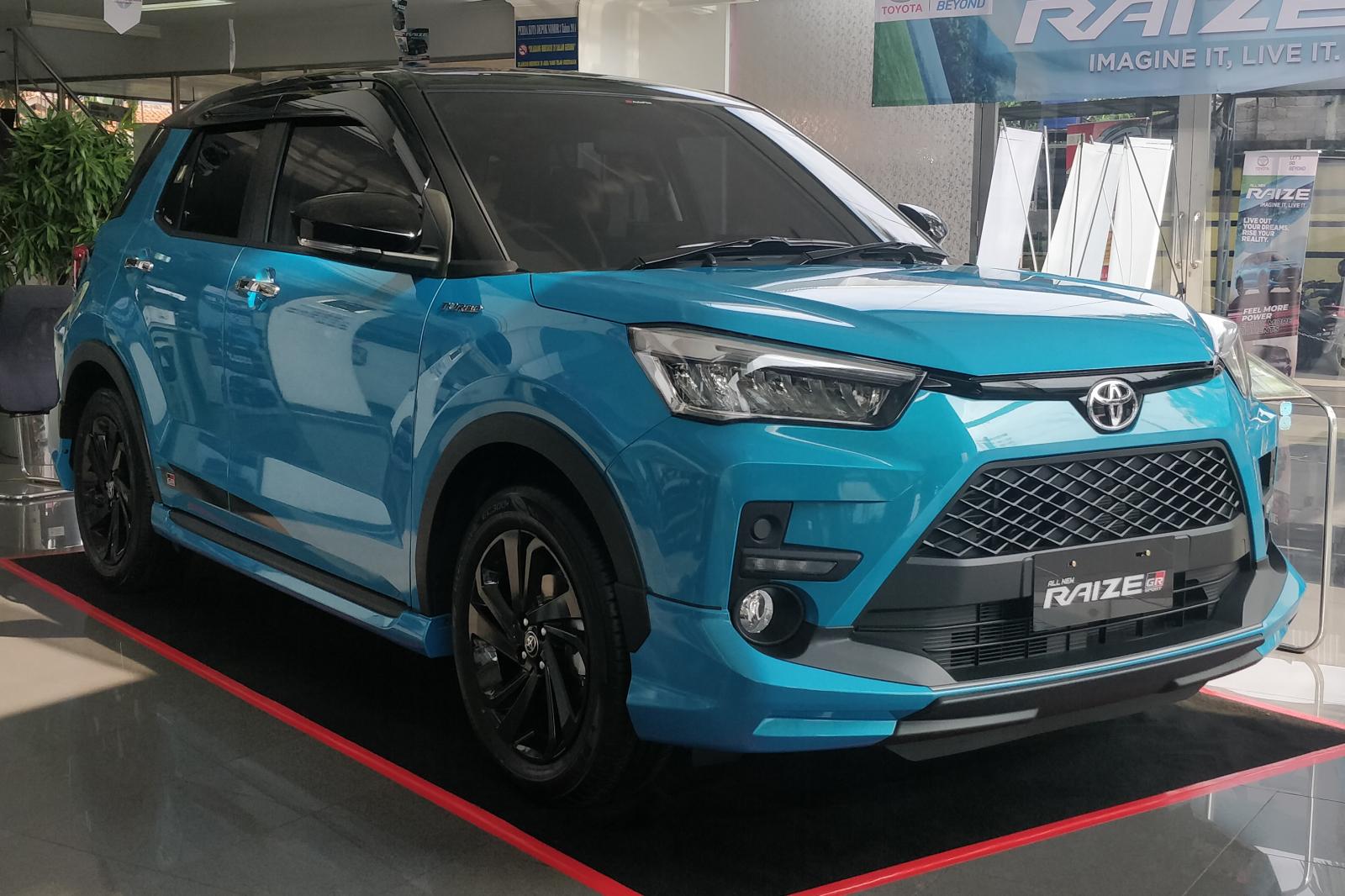 The Exterior Of Toyota Raize 2022
Comfort
The suspension and chassis of Toyota Raize can take the bumps well. It makes the experience when driving a Toyota Raize upscale. Besides, the CVT and the engine work well together to make your way quieter and more comfortable without being bothered by the unpleasant noise.
You might be bothered by the wind and engine noise when you drive the Toyota Wigo at high speed. However, don't be worried because it won't distract you when driving on the highway. Moreover, the suspension of Toyota Wigo doesn't manage the bumps as well as the Toyota Raize.
Safety and Technology
The 2022 Toyota Raize is not expected to have strong points in technology features. However, it is still installed with smart technology features such as keyless entry, power windows, and even auto air-conditioning. Also, it is equipped with a 9-inch screen for infotainment while driving. 
The Toyota Raize is mostly famous for its safety as well as security features. It has dual airbags, stability control for the vehicle, a seatbelt reminder in case you forget it, and a parking sensor for both the front and the rear.
Besides, it has a rear camera to help you know whether there are any things behind your car. And the rear cross-traffic alert is a remarkable development of the Toyota Raize.
The Toyota is also equipped with a 7-inch screen for infotainment with Apple CarPlay. The camera doesn't have the guidelines. Besides, its resolution is not good enough for you to see the back of the car.  
You might have some difficulties on sunny days because the sunlight might affect your camera. Another plus for the Toyota Wigo is that you can charge your technology equipment like an Ipad, laptop, or phone on the car because it has a 12-volt socket.
Like the Toyota Raize, the 2022 Toyota Wigo also has dual airbags to protect the drivers. Aside from that, this model also possesses ISOFIX tethers, a dashboard camera, and an anti-theft system; it will help you protect your car from being stolen.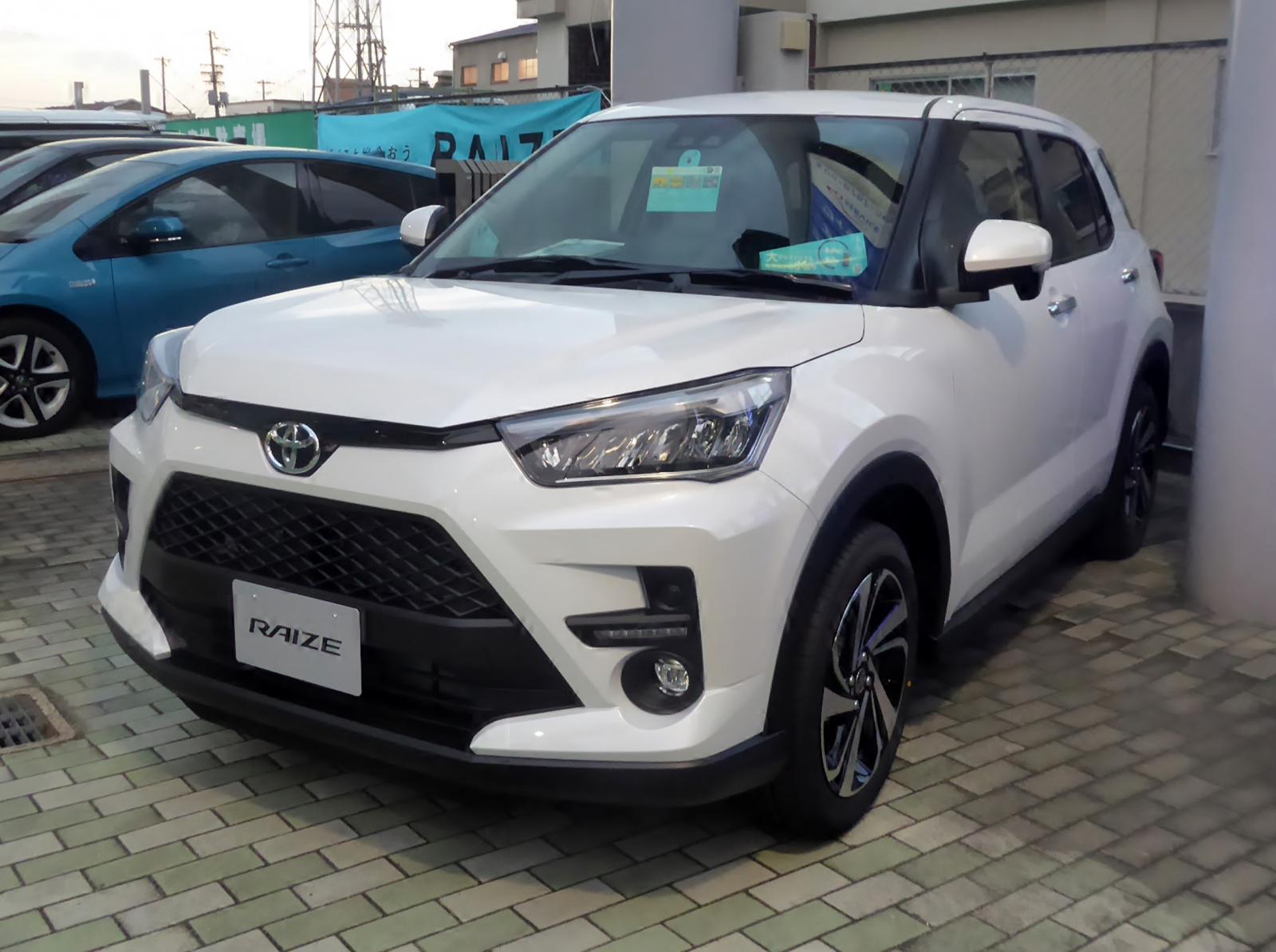 Toyota Raize 2022 Philippines
Dimensions
1.2 E MT is a typical example of Toyota Raize. It has five doors with a seating capacity of five. It has a length of 4030 mm and 1710 mm of width. 
Its height is 1605 mm with a ground clearance of 200 mm; this is an ideal distance even when you drive on rough roads. The full tank capacity of the Toyota Raize is 36 liters, which is less than the average amount.
1.0 E MT is a famous car of the Toyota Wigo model. It is designed with five seats and five doors with a width of 1600 mm. It is 3660 mm long and 1520 high. These dimensions let us know that the Toyota Wigo is more cramped than the Toyota Raize. 
Besides, the ride height of this car is shorter than the Toyota Raize, which is 180mm. However, it's still ideal for driving in rough streets. The full tank capacity of this model is nearly the same as the 1.2 E MT, which is 33 liters.
Prices
The Toyota Raize has different prices and down payments depending on different variants. It will vary from ₱746,000 to ₱1,036,000. For example, the Toyota Raize 1.2 E MT will cost ₱746,000 with the down payment of ₱149,200. The Toyota Raize 1.2 E CVT has the price of ₱816,000 and ₱163,200 down payment.
Like the Toyota Raize, the prices of the Toyota Wigo depend on the variants. For instance, the Toyota  Wigo E 1.0 MT will cost ₱568,000, while the Toyota Wigo TRD S 1.0 AT has a price up to ₱700,000.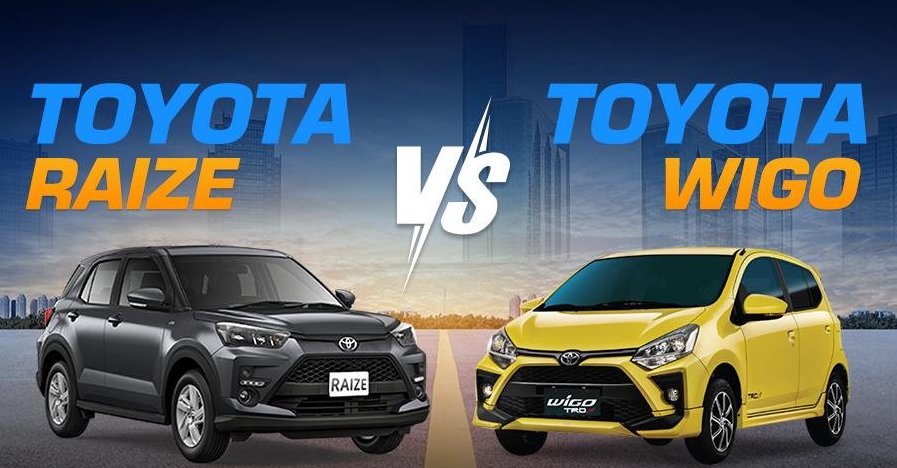 Conclusion
This is a brief comparison between Toyota Raize vs Wigo. After this comparison, we know that each model has its own strength and similar points. 
For example, they are all small cars ideal for average individuals. And both of them are equipped with many smart technologies and features, including infotainment, seatbelt reminder, and dual airbags.
Thanks for your reading! Also, you may read our writing of any other model on Car comparisons to get more thoughts on the subject. If you have any question, feel free to comment below or contact with Philcarprice.com!
View other car comparison