A Quick Look On About Geely Azkarra Review
Updated May 26, 2022
Geely Azkarra is a newly launched car by the Chinese car manufacturer Zhejiang Geely Holding Group with a starting price of Php 1,438,000 to as high as Php 1,598,000.
It first launched in China in mid-2014 and is now available in the Philippines through Baker Motor. This blog will look at the Geely Azkarra review in the Philippines.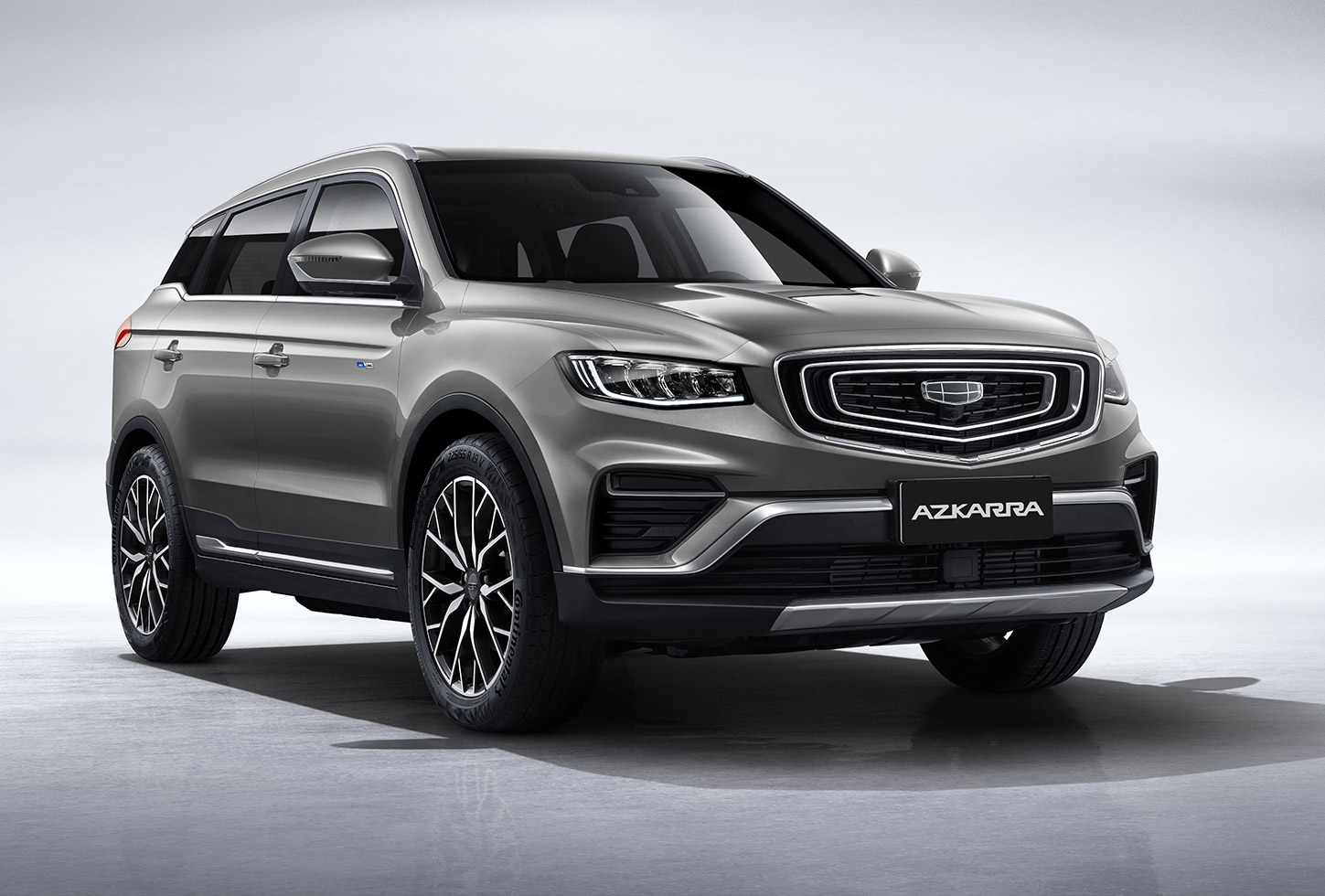 Geely Azkarra Overview
Overview
Geely is a Chinese manufacturer of cars, minivans, and SUVs that first stepped into the global market in 1997. Founded in 1986 by Li Shufu, Geely has grown to be one of the largest automotive players in China. 
Even though it may not have achieved the same level of recognition outside its native country, it's considered one of the most up-and-coming manufacturers, with models like the Geely Azkarra making an international impact since being introduced to markets including Japan, Brazil, and more.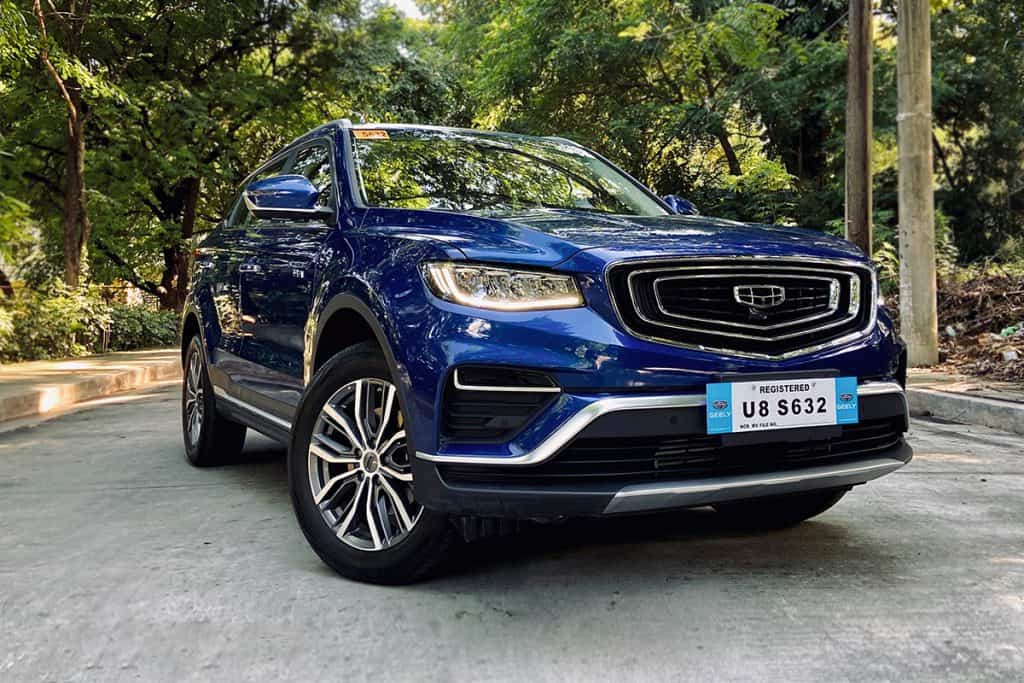 Geely Azkarra 2023
Geely Azkarra stands as a prime example of why Chinese cars have blown up. This compact SUV crossover is from the first version produced in 2016 with quite a punch for its size and class for the price. 
Thanks to its great handling and comfortable interior, the Geely Azkarra provides buyers with an economical ride anytime and anywhere.
Geely Azkarra Price
Azkarra Geely price in Manila can start from ₱1.438 Million for the base variant Premium and go up to ₱1.598 Million for the top-end Luxury edition. 
Geely Azkarra Specs
Geely Azkarra Review
Geely Azkarra Review: Exterior
Inspired by the Geely brand's fashion sensibilities, Geely has made rewarding efforts to make the Azkarra SUV both unique and fashionable. The vehicle looks like a complete body design, with a tall stance and stylish lines that complement the popular attention-grabbing patterns of the 2023's season.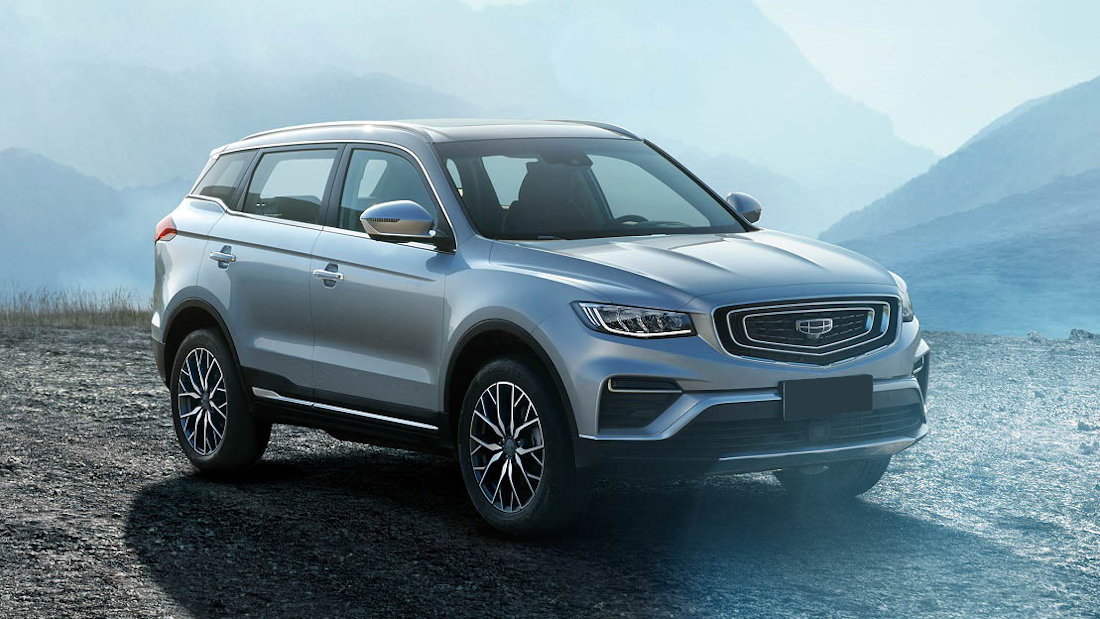 Geely Azkarra Exterior
The front grille looks very much like that of a Maserati. On the other hand, the strong bumper gives it a tough look, and black plastic cladding over the wheel arches and bumpers. 
The side profile down the length of the vehicle features a very large rear quarter glass with unique LED tail lamps both at the front and at the back, which are protected by toughened glass and feature an embedded C-shaped complete light unit along with adjustable turn signals.
The sides feature 18-inch wheels and electric folding side mirrors with turn signals. Exterior dimensions are 4544 mm in length, 1831 mm in width, 1713 mm in height, and a wheelbase length of 2670mm. The total weight is about 1706 kg.
Geely Azkarra Review: Interior
Moving inside the cabin of Geely Azkarra 2023, the intense Nappa leather is evident right away. The seating adjusts to your liking; it feels as if you're sitting in a classic car. 
The Geely Azkarra interior ambient lighting helps you pass the time on long rides or drives. When you shift into drive, the electronic shifter comes into play. You can store plenty of items in multiple side pockets throughout the car and that huge glove box. 
With front center armrests and cup holders and climate control of dual-zone, you'll cherish every road trip with this vehicle!
Geely Azkarra Review: Engine/Performance
The ride of the Geely Azkarra is quite soft and refined, with Geely Azkarra fuel consumption at 8.6 km/l. This setup combines Macpherson struts with coil springs at the front and a multi-link setup at the rear, and it has been tuned softer to offer a supple low-speed ride, with the Geely Azkarra top speed being 200 km/h.
The power steering system has three different modes, each with variable feedback for easier maneuvering around tight spots.
The Geely Azkarra engine is a 1.5-liter 3-cylinder turbo with mild hybrid technology in the Luxury model, making 177 bhp and 255 lb-ft of torque. The range-topping model gets an additional 48V mild-hybrid system and produces 190 bhp and 300 lb-ft of torque with an automatic or dual-clutch transmission.
Geely Azkarra Review: Safety And Technology
The Geely Azkarra has been equipped with several standard safety features like front, side, and curtain airbags, a system of anti-lock braking, electronic brake distribution, control for electronic stability, hill start assist, hill descent control, and electronic parking brakes, which will allow you to operate the car effortlessly. 
In addition to that, a swivel rear view camera along with front and rear parking sensors have been added to ensure your safety.
Conclusion
Geely Azkarra is one of the latest models from Geely Auto, the biggest automotive manufacturer in China. This vehicle is designed to be a great companion for family use. It is ideal for people searching for a dependable mode of transportation for the whole family. Hopefully, this Geely Azkarra Review has helped you get your perfect option.
If you need more information about this topic Review, don't hesitate to contact us. We are always ready to give you the best service!
View other reviews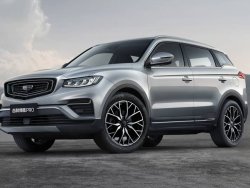 Automatic
SUV / Crossover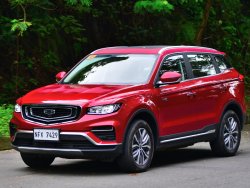 Automatic
SUV / Crossover