Geely Azkarra Specs – A Truthful And Concise Review
Updated May 30, 2022
With the famous Coolray, Geely has proven that they have a formula for success. The Geely Azkarra Specs confirm this belief once again. This car isn't purely about look or practicality, but a balance between them. 
That is why we put together this article. After all, not many people can take a look at the manual and immediately see its strengths.
Geely Azkarra Specs - Exterior
With just one look, you can see that this car is simply drop-dead gorgeous. There is a delicate balance between youthfulness and elegance represented, thanks to how well the components are proportioned.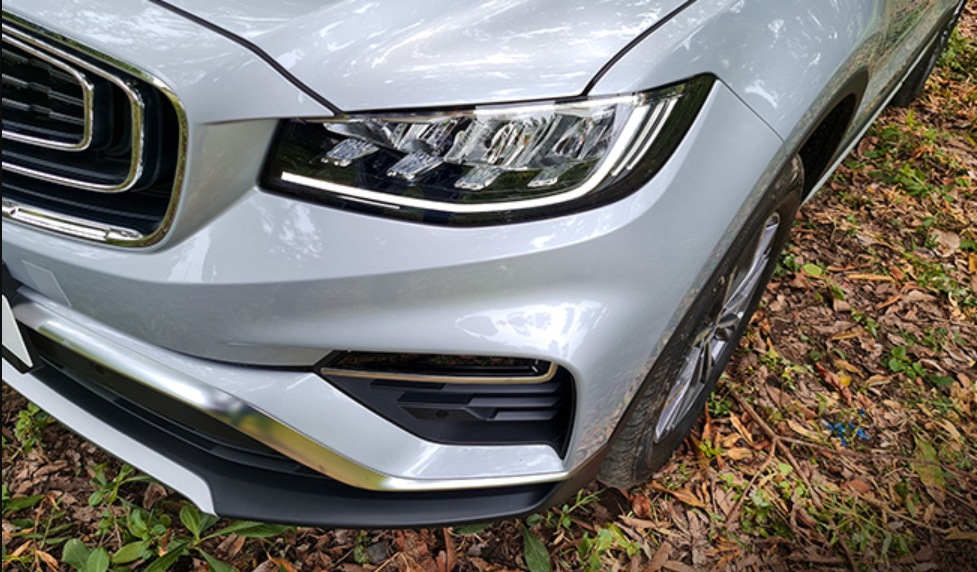 Geely Azkarra Exterior
The sleek headlights envelop the famous 'Expanding Cosmos' grille, a classic design that Coolray also used. Geely Azkarra also features a design cue that is both functional and pretty with the air intake down the bumper.
In the same vein, you can find lots of satin silver and chrome details on the sides' finish layer. This works wonderfully with the black plastic cladding around the sides to serve as additional paint protection.
The car maintains this strong yet sleek aesthetics all the way to its rear with an all-LED taillight setup. Furthermore, we love the sequential rear turn signals, which provide good contrast.
You get another brake light and rear spoiler on the bumpers, improving the practicality aspect. What we love the most, however, is the panoramic sunroof. It can extend as far back as the back seat, letting you enjoy the warm spring breeze to the fullest.
Geely Azkarra Specs - Interior
The most amazing thing about the interior is its build quality, with durable material being reinforced with a soft touch. A prime example is the PVC upholstered seats, which appear and feel no different from real leather.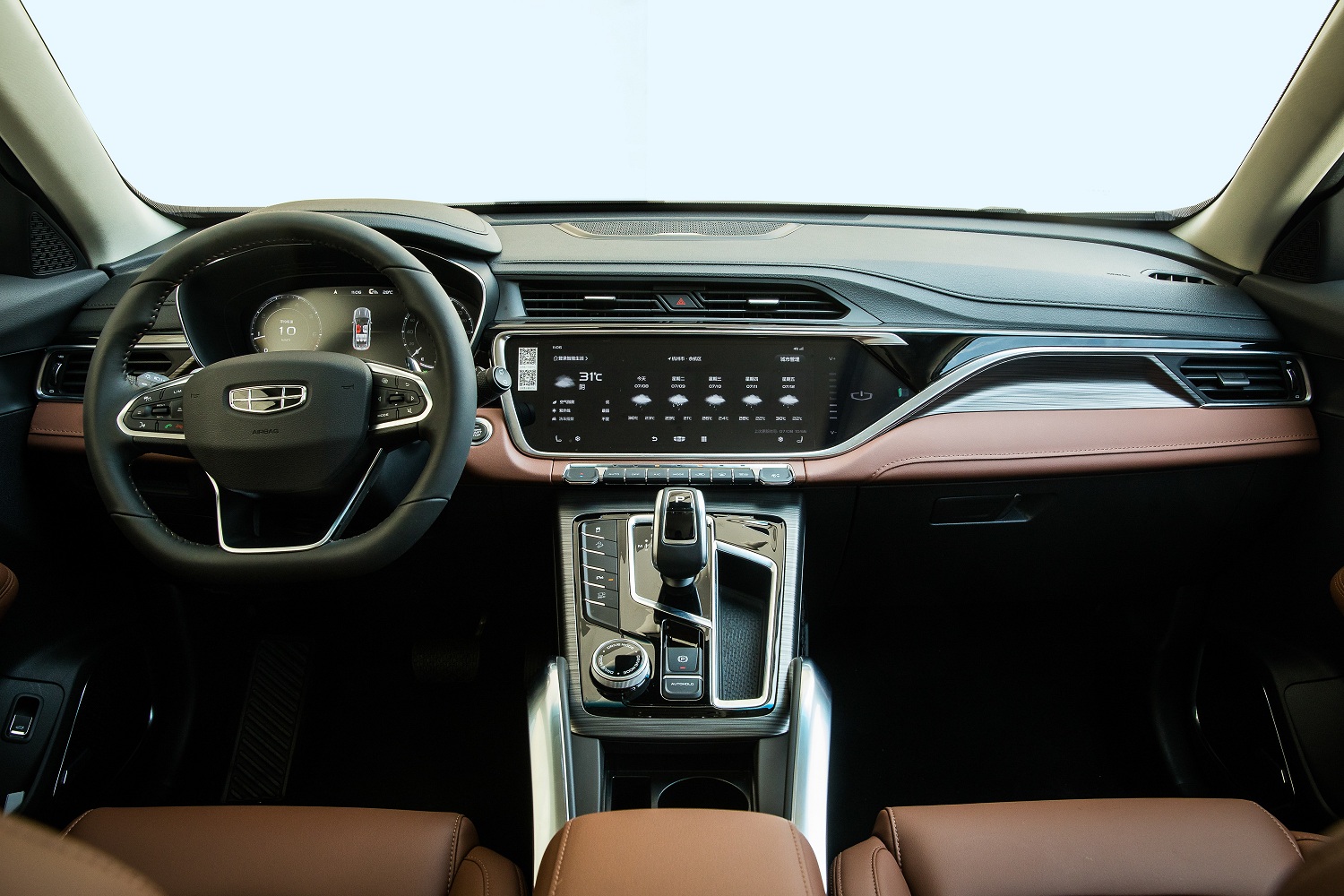 Geely Azkarra Interior
This impressive build quality is not the only thing making up this car's interior. The Geely Azkarra does have a lot of practicality in its interior design.
First of all is the generous space, which can perfectly fit a 6'4 at the back with some spare legroom. There is also no need to worry over intrusive transmission tunnels, as the floor is as flat as possible. That is why seaters will stay on the middle seat with no discomfort.
On the practical side, there are some interesting features. One of them is the cup holder, which can masquerade as a cooling box. It is both capable of fitting 8 cups at once and allowing you to store cold drinks.
Cargo capability is impressive, as it can boast as high as 320 liters once you set the rear up. If there are only two passengers, this number can increase thanks to the second row's foldability again. However, there is no electronic button to make the folding process more accessible.
There are still some problems, though. One of them is the lack of a front wireless charging pad. The manufacturer makes up for it by adding quirky charging ports around the front and back seats.
Geely Azkarra Engine
You shouldn't expect too much out of the car's engine. This humble 3-cylinder, 1.5-liter engine can only allow a maximum of 175 HP. It does work quite well with the 6-speed gear to grind out more power.
That is why this car excels on highways, especially in overtaking situations.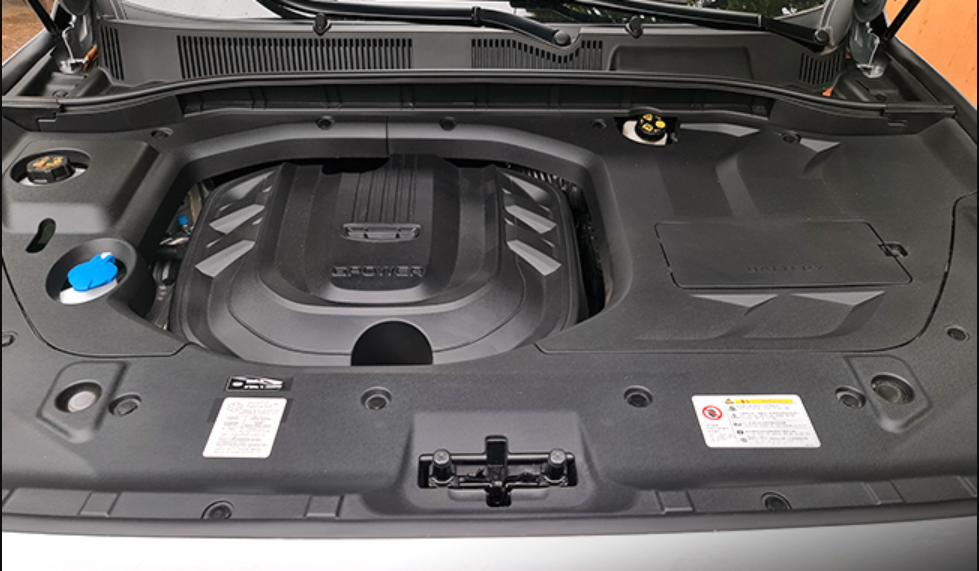 Geely Azkarra Engine
You get a total of 3 modes for driving, Sport, Comfort, and Eco. As you can guess, Sport is the most engaging and enjoyable one, while Comfort provides a balance between frugality and flashiness. The last mode, Eco, is the best if all you are interested in is Geely Azkarra fuel consumption.
To be more specific, this car has a unique fuel economy. It can return at least 8 km/L if you are facing stop/go traffic, 11 km/L in its constant speed.
Geely Azkarra Vs Ford Territory
There is not much competition for the Geely Azkarra 2023 in its compact crossover department. The closest one is the Ford Territory, which also provides a budget-friendly option.
Ford Territory has a more robust exterior, with more length and width. The Geely Azkarra does hold the lead in height, though.
Things are different, however, if we take into consideration the interior. While they share some similarities, such as panoramic sunroofs and rear air vents, there are some stark differences.
For example, you don't get a cooling box for drink-buying the Ford Territory. The infotainment system is also much more manageable in the Azkarra, ensuring that you don't need to struggle.
Conclusion
After reading through the Geely Azkarra specs that we prepared, you must be sure of your decision now. Remember that it is among the most affordable options on the market right now. Also, it does have some sweet features that many cars in the same price range don't, such as good fuel economy.
Thank you for reading! Also, you may read our writing of any other model on Car Review to get more thoughts on the subject. If you have any question, feel free to comment below or contact with Philcarprice.com!
View other reviews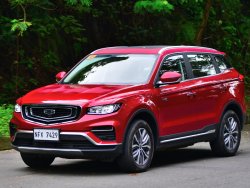 Automatic
SUV / Crossover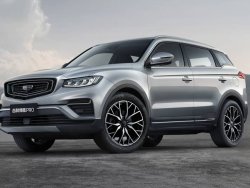 Automatic
SUV / Crossover