Honda City Colors - All The Detail You Need To Know
Updated Apr 25, 2022
Honda City returns with distinctive looks, thanks to several points of resemblance with the Civic. The similarities don't stop there, as both cars are designed to deliver comfort and convenience in an attractive package.
There are many different choices for Honda City colors to choose from. Which one suits you best? This article will help give you a review of each color option!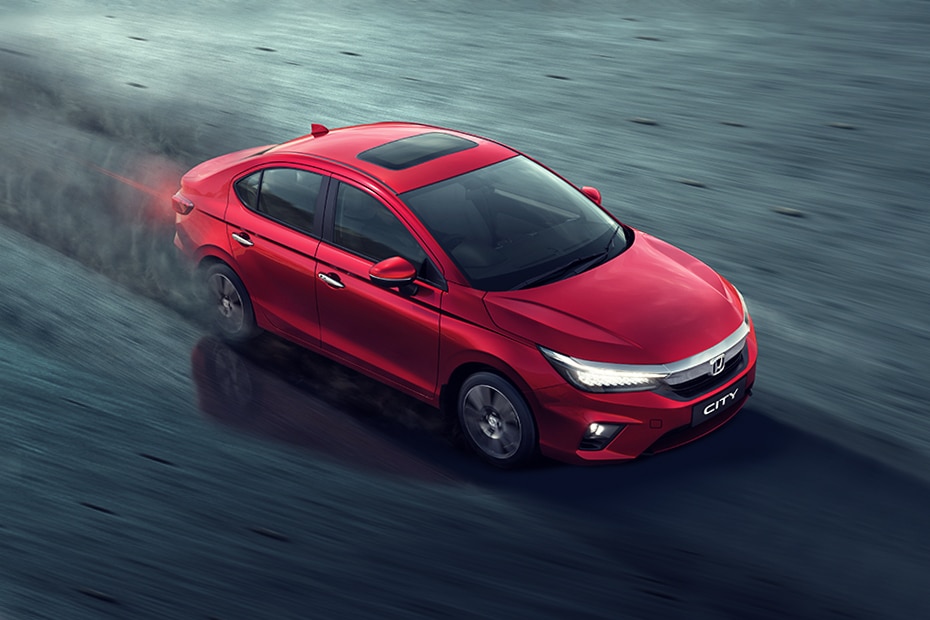 Options For Honda City Color
You'll be able to get the perfect shade of paint for your Honda City at our dealership. In addition, we carry an assortment of colors so you can find the right hue for your vehicle!
The Honda City color list includes these choices: Ignite Red Metallic, Platinum White Pearl, Modern Steel Metallic, Taffeta White, Crystal Black Pearl and Lunar Silver Metallic.
Honda City silver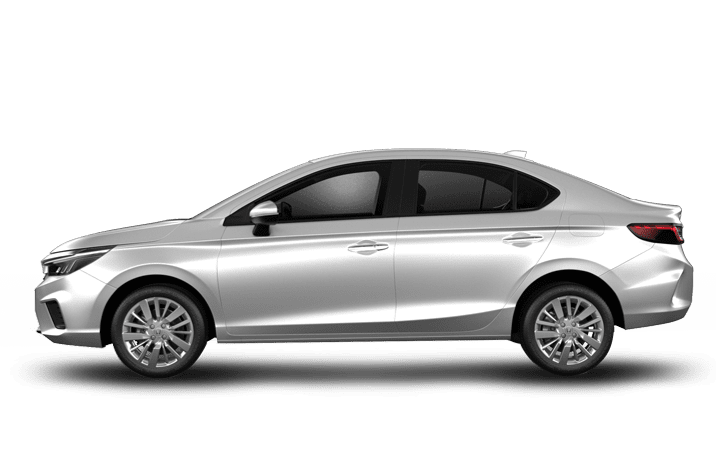 The celestial silver is perfect for the elegant but cunning among us with an enchanting powdery pink hue reminiscent of those lovely spring mornings. Honda call the silver on City is Lunar Silver Metallic. 
It seems like a brand new paint job every time it rains - so there are no worries about getting dirty! But most importantly, if you care about these things, this clear coat finish means you'll never have to go through all that strenuous scrubbing again.
Honda City red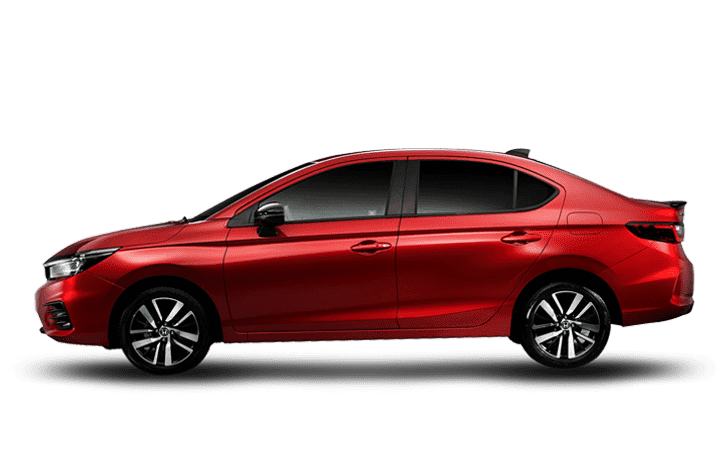 Glowing brightly amidst its surroundings, the Honda city red car stands out. Grabbing everyone's attention because it shines so brightly, it is quite an eye-catching sight in this sea of gray cars. 
The majority of people consider ignite red metallic as a successful car color. But in my opinion, there are no wrong colors when it comes to choosing your next dream car, so it just depends on what you like the most!
Honda City black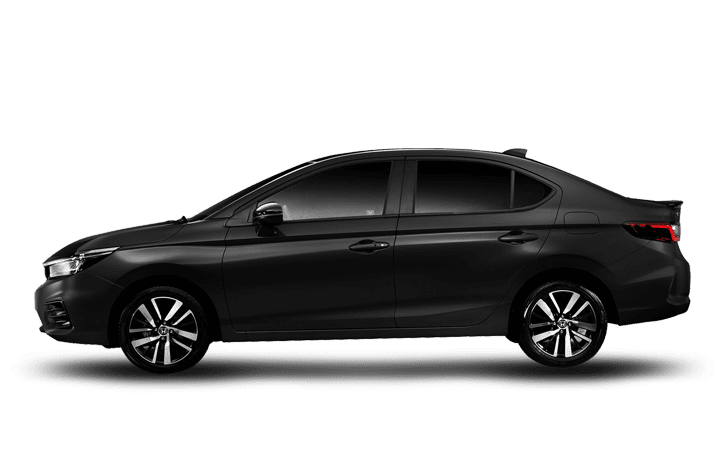 If you're looking for a sleek sedan that makes you feel luxurious and never leaves you stranded at the side of the road, then look no further than Honda City. 
With an array of colors to choose from, including the beautiful Crystal Black Pearl paint job, it's no wonder why so many people are jumping ship.
Honda City steel metallic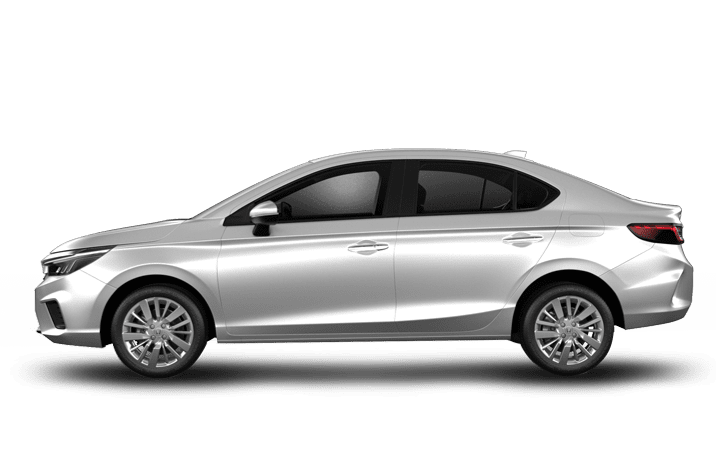 If you're the type who loves to show off their pragmatic side, then this Modern Steel Metallic Honda CIty will be perfect for you. 
Its light gray metallic paint job that shines under the sun will capture everyone's attention--even if they are too busy admiring how easy it is to clean its interior leather seats!
Honda City white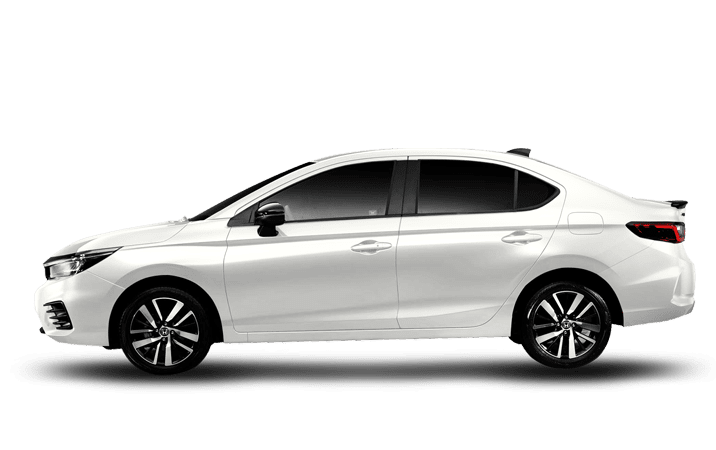 You know what? If you're looking for something to calm and soothe your soul, go for the platinum white pearl car color! 
It will transform your Honda City into something beautiful - making it stand out from all other cars. So pick this paint color if you want an attractive exterior with a classy interior!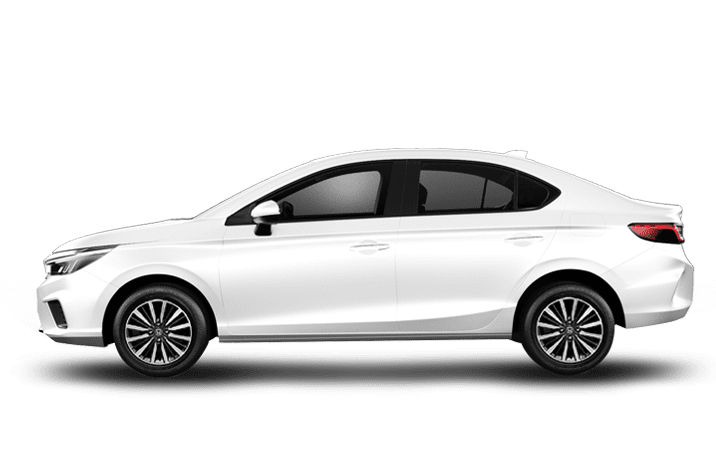 Another choice for white shade is the Teffeta White. This kind of shade makes the car feel more practical, less glossy. An option for who don't want to be a spotlight yet subtle and delicate.
Most Popular Choice Of Honda City Colors
With all this said, the most appealing option would be the Honda City in its Platinum White Pearl color. This hue mirrors the elegant feel of its inside, which makes it irresistibly pleasing for anyone looking to purchase a new vehicle today.
New White Pearl colors have been introduced in the 2020 lineup - giving you more options for expressing your individuality. The Platinum White Pearl color seems less bright than the Taffeta White of these new hues. 
However, it highlights features such as an aggressive character line and chrome handlebars that are considered popular among many people who are now clamoring for this car.
The Honda City comes with a sleek and chic design, but it also comes loaded with features unavailable in other variants. For instance, this variant has an ivory trim inside that gives it its character - one not seen elsewhere. 
On top of that, Platinum White Pearl is an exquisite finish that goes hand-in-hand with the premium-quality interior. Choosing to buy platinum white pearl will not disappoint you because there isn't anything else like it out there!
Frequently Asked Questions
What Makes The Honda City So Good? 
This car has many qualities that make it a prime contender for the best sedan. It includes its large cabin space, heavy allure, and practicality with a touch of luxury.
Is Honda City A Luxury Car?
This luxurious car offers so much value for its price; it doesn't matter if you're looking for a commuter or something more flashy - the Honda City has your back!
Which Is The Best Honda City Colors?
We recommend going with the Taffeta White color of the Honda City if you want to make a statement. 
This bright and eye-catching color complements this car and will make you stand out from the crowd when you're driving around town. 
Research has shown that white cars are statistically safer than other colors of honda city!
Conclusion
Honda City is the perfect choice for someone who wants a luxury sedan at an affordable price. With so many colors to choose from, you'll find that every Honda City will make your purchase unique and give you a look of classiness.
Hope you can find the Honda City Colors that suits you the most!
Please stay tuned for more upcoming articles on Car Price Philippines!
View other reviews