Hyundai Accent Colors: 5 Ideal Colors For You!
Updated May 09, 2022
Hyundai is a well-known Korean automobile manufacturer, particularly for the Hyundai Accent range. These 2022 Hyundai Accent colors come in a variety of hues.
Did you know that each shade symbolizes a person's personality and significant meaning? Let's see which color is the best fit and suitable for you!
Overview About Hyundai Accent 2022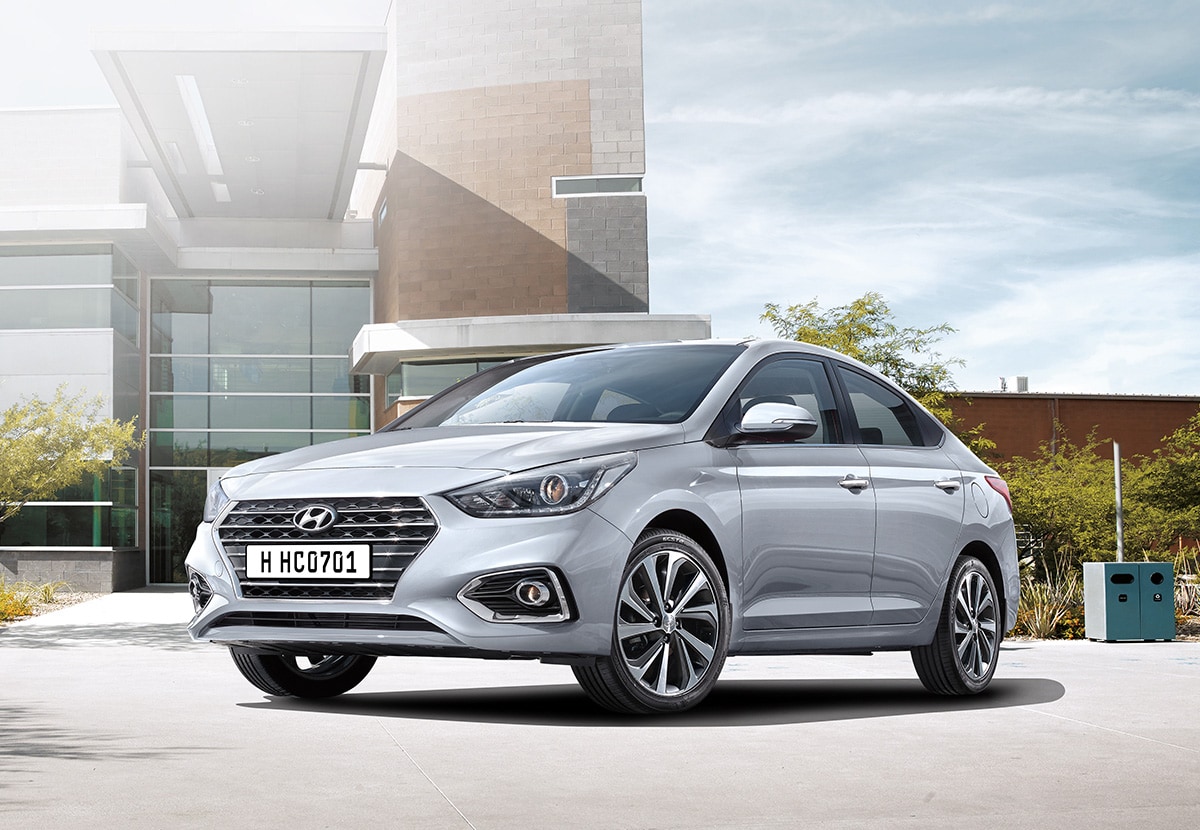 The Hyundai Accent is amongst the most successful sedans in its class, providing the right blend of practicality, comfort, and utility.
It measures 4440 mm in length, 1729 mm in width, and 2600 mm in wheelbase. The redesigned headlamp and fog lamp forms and the brand's characteristic 'Cascading Grille,' give the vehicle a more prominent presence.
In the Philippines, the Hyundai Accent 2022 is available with four gasoline engines and two diesel engines. Smooth handling, a competent engine, and reasonable fuel efficiency make this a fantastic value package for the money.
The Hyundai Accent makes everyday driving so much more pleasant with its turn-taking elegance and exciting performance provided by Hyundai's Common Rail Direct Injection (CRDi) diesel engine. In addition, there are six different models of the new Hyundai Sedan.
The top-of-the-line Accent comes with a 1582 cc, 4-cylinder 1.6 CRDi GL 6AT (Dsl) engine that produces 126 horsepower and 260 Nm of torque.
The Accent is also available with manual or automatic gearboxes depending on the model. Central locking and electronic door locks are included for enhanced security.
It's ideal for everyday travel with loads of cabin amenities, class-leading support systems, and a comfortable interior with plenty of headroom and legroom.
2022 Hyundai Accent Colors
Currently, there are many colors available for this model in the Philippines market for you to choose from. But you don't need to worry because Hyundai Accent price Philippines has no difference at all.
So, let's take a look at the colors and see if your favorite color is in this!
Hyundai Accent Polar White
The first vehicle's color is a Hyundai Accent White. This automobile color will offer you a sense of purity and innocence when you own it. This hue is ideal for many people, particularly ladies.

Hyundai Accent Fiery Red
This is a coloring that evokes feelings of power, resolves, and strength. Red is often associated with passion, love, and emotions. As a result, you should get this Hyundai Accent Red as soon as possible.

Hyundai Accent Sleek Silver
Silver, like gold, is frequently used to represent riches. The unique aspect is that its meaning varies depending on the country.
Silver, for example, is associated with technology and creativity in Western Europe. It is a mark of refinement among Germans. It denotes sleek, manly, and contemporary in North America—the United States and Canada.
As a result, it's found in automobiles, men's items, and tools. You should have your own Hyundai Accent Gray.

Hyundai Accent Phantom Black
In the realm of design, black is frequently utilized to express themes about strong, enigmatic objects.
As a result, luxury automobile companies such as Audi, BMW,... all have black cars as the mainstream, including Hyundai Accent Black.

Hyundai Accent Star Dust
Hyundai Accent silver is the last color of this automobile business. The hue of outer space meteorites and dim distant stars, thus the term stardust, is similar to this. Not only that, but it also has a dreamy, romantic, and magical air about it.

Conclusion
That's all there is to it when it comes to Hyundai Accent colors information. Have you picked an appropriate product for yourself after reading this article?
If that's the case, you're welcome to share it with Philcarprice! If not, please keep thinking and sharing your thoughts with us!
View other reviews