Top the best cars under 1,000,000 P ensure to meet everyone's needs
Updated Mar 10, 2023
With a limited amount of money, we were able to own a new car with all necessary amenities, compact car, travel in the city, quality as well as full warranty, genuine car. Usually only accessible to hatchbacks, sedans are mainly used for commuting in the city. The following article will help you easily find the best cars under 1,000,000 P worth owning.
Hyundai Grand i10 Sedan
This is one of the best-selling models under 1,000,000 P of Hyundai with the advantage of compactness, good equipment and reasonable price, suitable for many customers. With a variety of versions, this model meets the choices of many customers. Along with that, the interior space of the car is considered to be the largest in the A-segment segment with Hyundai's typical HMI design style towards convenience and priority for the driver.
This model has a very competitive price when it is only under P 1,000,000 for the highest sedan version. Grand i10 is equipped with many outstanding comfort features such as AVN touch screen integrated with Hyundai's proprietary navigation system for the Philippines market, Bluetooth / AM / FM connectivity, smart key, reversing camera. assist with parking/stopping assistance.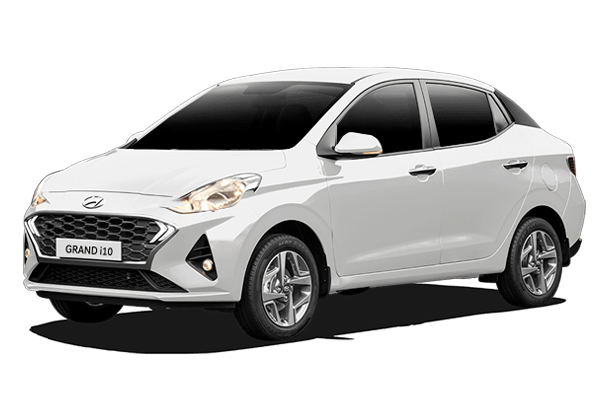 Hyundai Grand i10 is full of basic features and utilities
The car is equipped with a 1.2-liter KAPPA MPI engine, producing 87 horsepower at 6000 rpm and 120 Nm of torque at 4000 rpm, low fuel consumption, about approx. 6 liters / 100km in mixed road conditions. In addition, the car is also equipped with a 4-speed automatic transmission suitable for novice drivers. Suitable for family and service business. If buying with business intentions, the Hyundai Grand i10 is also a pretty suitable choice
KIA Morning
If you are looking for what is best cars under 1,000,000, you can consider the KIA Morning. This is a car that ensures stable operation, the price to reach KIA's smallest car is also extremely attractive. The point where KIA Morning outperforms its competitors is that the brand, referring to this model, can imagine a small, compact, and lovely car.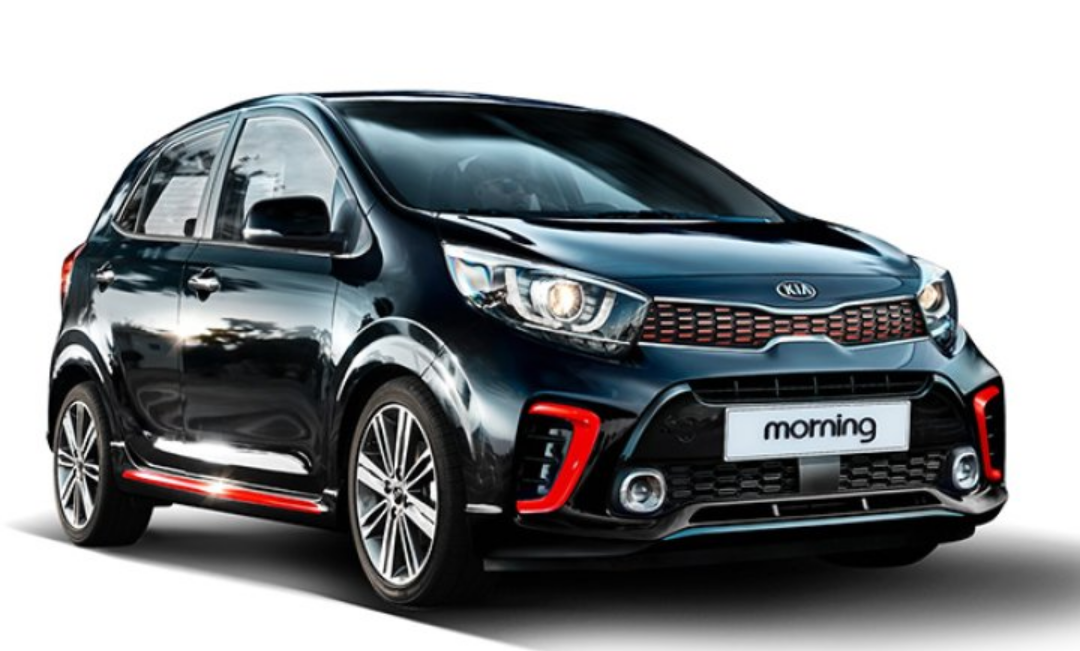 KIA Morning a small, compact, and lovely car
Kia Morning cars appeared in Vietnam quite early, since 2008, assembled by Thaco Truong Hai. The car has a 1.25L Kappa engine, 1,248 cc cylinder capacity, maximum capacity of 86 horsepower, maximum torque of 120Nm, with two types of 5-speed manual transmission (Si MT) or 4-speed automatic transmission (Si AT). 
Toyota Wigo
This is the only model in the list of Top list cars under 1000000 that is 100% imported. For users who prefer imported cars, there is no other choice but Wigo.
In terms of performance, the
Toyota Wigo
has no power problems. Like many other cars in the segment, Wigo owns a 1.2L engine with a capacity of 87 horsepower and 102 Nm of torque. With the same power and torque but 30-40 kg lighter weight, even the Wigo feels a bit more loaded. Perhaps this is because the Wigo's accelerator is quite light and responsive due to
Toyota
's alignment.
Hyundai Accent
Hyundai Accent
has launched the Accent model with modern equipment and a very competitive price. It is the selling price that makes this model have many advantages in the B-segment sedan segment. In which, 2 standard 1.4MT versions are positioned for transport and taxi businesses for less than 1,000,000 P and the 1.4MT version is the commercial version equipped with many safety and technology features compared to other models in the same segment.
Although it is the manual version, the Option cut, it still carries the bloodline of the B-class Sedan segment, which is the same wheel as:
Toyota Vios
,
Honda City
or Mazda2. With the advantage of domestic assembly with the localization rate of 12% and will increase in the coming time. In the price range of less than 500 million VND, the Hyundai Accent Base version is the best choice for users who require a car that is beautiful enough, wide enough, stable enough with a 1.4L engine, and has a powerful 100 horsepower capacity.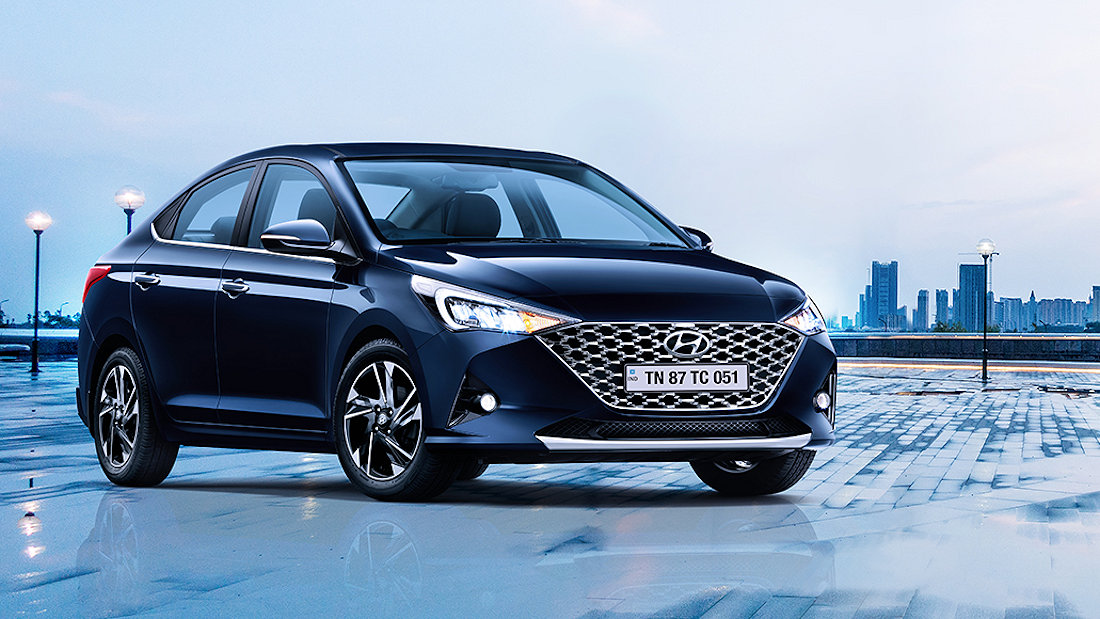 Chevrolet Spark LT
Chevrolet Spark LT is also one of the best cars under 1,000,000 P with overall vehicle dimensions Length x Width x Height reaching 3,595 x 1,597 x 1,551 (mm), a common wheelbase of 2,375 (mm). The minimum turning radius is 5 meters and the ground clearance is 160mm - giving the car a spacious interior space and good maneuverability in urban road conditions.
The seats on the car are upholstered in felt, 6-way mechanical driver's seat, 4-way manual auxiliary seats, manual air conditioning, and entertainment facilities on Spark LT are quite generous with the second generation MyLink system and 7-inch touch screen. inch, USB/AUX/Bluetooth connectivity and even custom audio/hands-free call buttons on the steering wheel.
Compared to rivals like Kia Morning, Hyundai i10 or Suzuki Celerio... the Spark is somewhat at a loss when there is no automatic transmission option. The car uses a 1.2L engine and a 5-speed manual transmission, accompanied by a front-wheel drive system, for a maximum capacity of 80 horsepower at 6,400 rpm, maximum torque of 108 Nm at 4,800 rpm. The announced fuel consumption levels for Urban - Mixed - Long-distance operating conditions in turn reach 7.62 - 6.20 - 5.41 liters / 100km.
Conclusion
So the above article has in
review section
compiled for you some of the best cars under 1,000,000 P on the market today. Although it is among the top products in the low-cost segment, it still ensures the quality and meets the needs of many families. Hopefully the information given in the above article in
Philcarprice
will be really helpful for everyone's choice.
View other reviews