Hyundai Accent Review - All You Want To Know
Updated May 08, 2022
Hyundai Accent 2022 offers customers a line of vehicles with luxurious design, equipped with many modern technologies and for durable performance. Therefore, Hyundai Accent 2022 is always at the top of today's best-selling models.
Hyundai Accent 2022 is a model in the segment of small cars that many customers choose. The car also has many versions and has different selling prices so that customers can easily choose to suit their budget. If you want to buy this car model, read the Hyundai Accent review below!
Hyundai Accent Specs
2022 Hyundai Accent Review Philippines
To answer the question "Is Hyundai Accent a good car?" you should go through this review of Hyundai Accent below. Let's find out, with a 2022 Hyundai Accent price Philippines ranging from P 790.000 to P 1.038.000, what the Korean automaker offers us?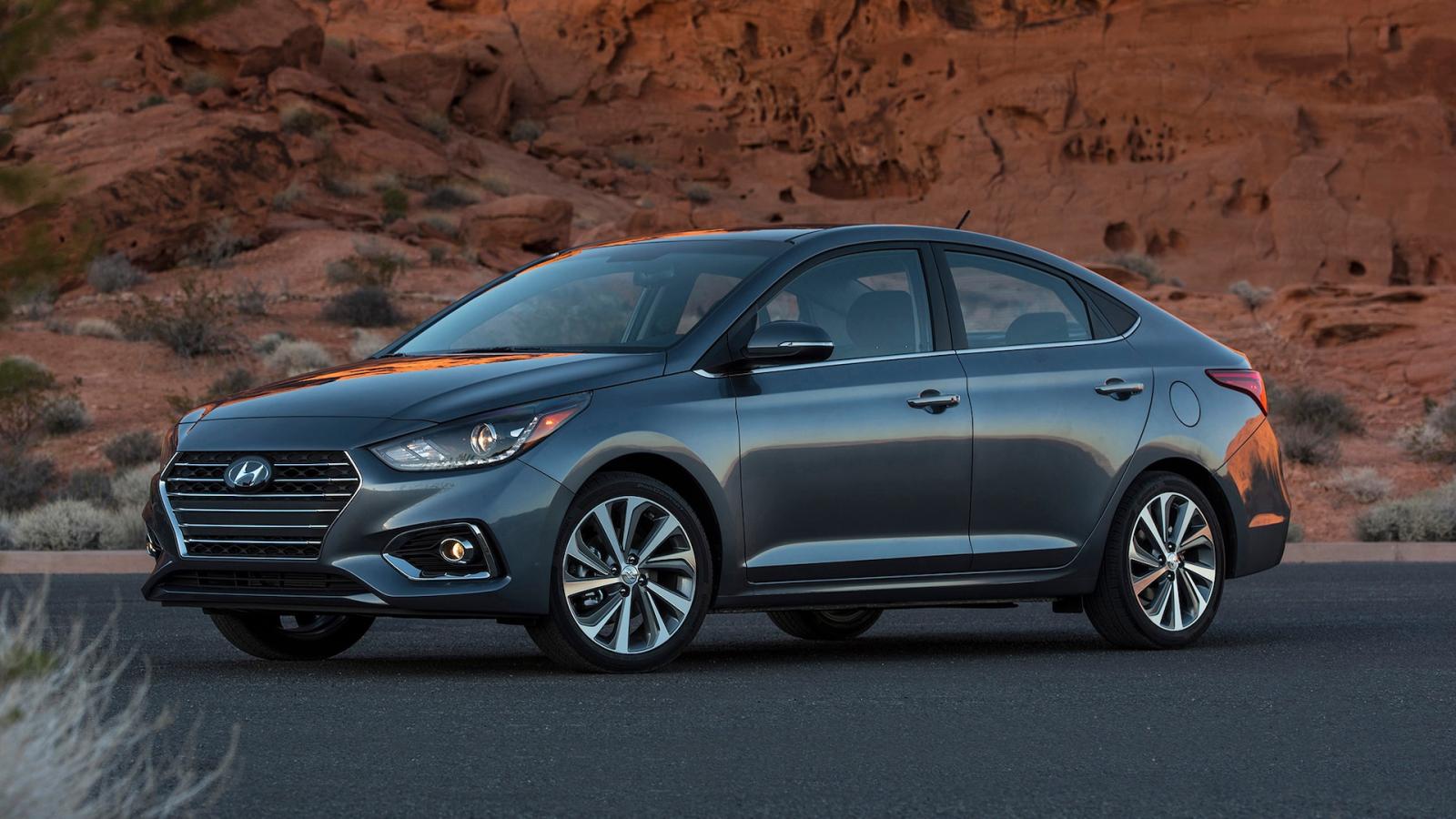 Exterior
The exterior design of the Hyundai Accent 2022 has a sharp edge that is both modern and luxurious while also being sportier.
The highlight of the car's design comes from the large hexagonal grille with prominent chrome rims on the black background, creating a stronger feeling for the car. The front bumper features large chrome trim, and the rear bumper has a sporty design. 
In addition, the Hyundai Accent 2022 is also equipped with a Projector front light cluster and modern daytime running lights. A feature of Hyundai that remains in the design of the Accent 2022 version is the beautiful LED tail lights, creating a luxurious highlight for this sedan.
Interior
The 2022 Hyundai Accent interior attracts customers with its youthful design and many attractive amenities. Inside, the car is equipped with two black cream tones, making the car's design more harmonious and attractive.
The driving area is equipped with leather upholstery, a 7-inch touch screen, and integrated buttons to help the driver easily observe and manipulate. The 3-spoke leather-wrapped steering wheel provides a firm and comfortable grip.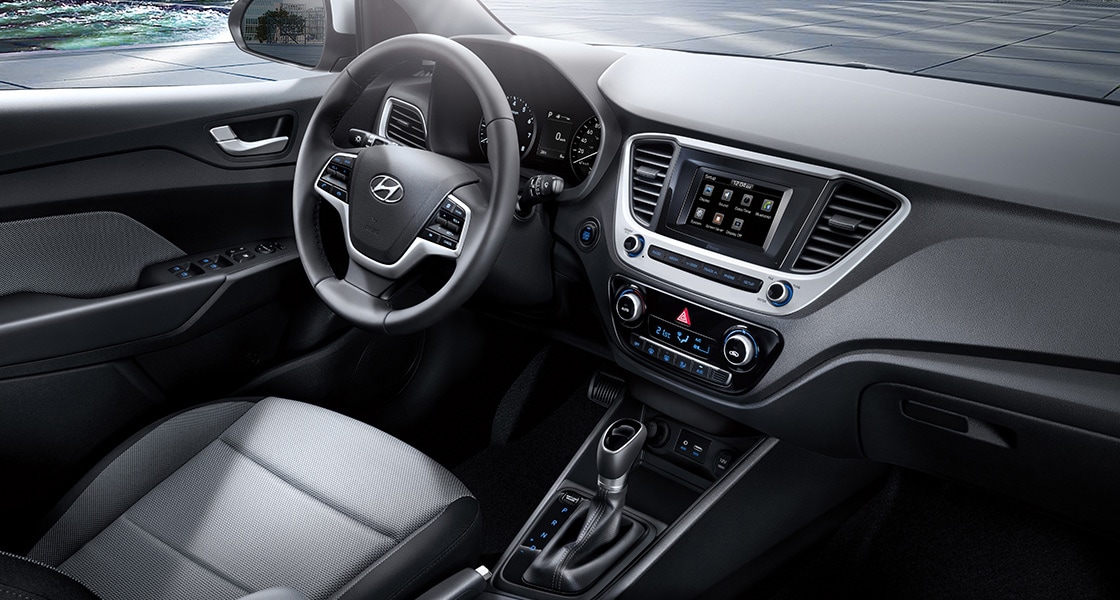 Therefore, when driving the car long distances, the driver will not feel too tired. Customers will receive two choices of seats that are felt and leather, equipped with manual adjustment. The distance between the rows of seats is arranged reasonably to help customers get a large space and gives a comfortable sitting feeling in the car.
Engine And Performance
2022 Hyundai Accent top speed outperforms other models thanks to the compact 1.4L engine version. Power of 98 hp at 6000 rpm and 132 Nm of torque at 4,000 rpm, 6-speed automatic transmission, and 6-speed manual transmission give the driver a smooth driving feeling and the ability to accelerate to the extreme.
Hyundai Accent fuel consumption is also ideal for customers. It consumes only 8L/100km on the street and 7L/100km on mixed roads, saving more than 7% compared to its predecessor. It is one of the most valuable sedan models today.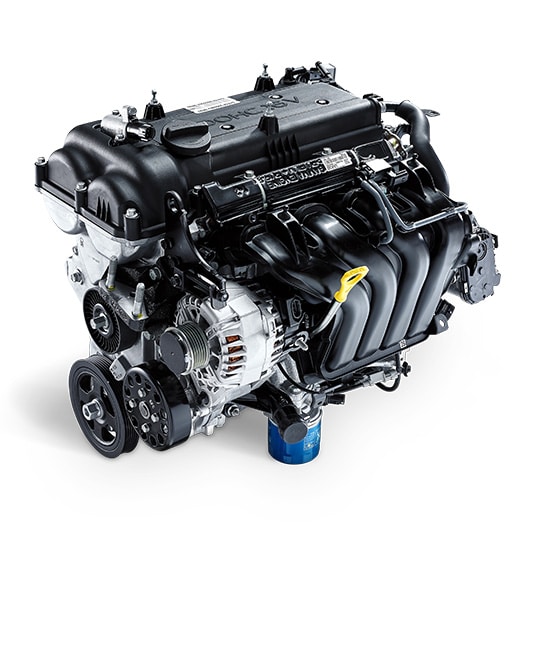 Hyundai Accent engine
Safety And Technology Features
Some comfortable equipment on Hyundai Accent 2022 car is: touch screen entertainment system, support for Apple CarPlay and Android Auto, USB / Bluetooth connections, voice control feature, automatic air conditioning, start push-button operation, automatic emergency braking system, front collision prevention system, reversing camera, 6-airbag system.
Hyundai Accent Versus Other Competitors
Toyota Vios
Hyundai Accent and Toyota Vios are successful representatives of two different directions. The Toyota Vios is a reliable, durable, long-lasting, and affordable option.
Meanwhile, Hyundai Accent is appreciated for its constant innovation, from design and equipment to technology. So it appears to be a direct competitor, but in reality, each model has its customer base.
It is not difficult to decide whether to buy Vios or Accent. If you value economy, want a long-lasting car, and keep a good price when reselling it later, it is clear that a B-class car can hardly be more perfect than the Toyota Vios.
But if you focus a lot on design, features, and technology at a very affordable price, then the Hyundai Accent is a bright choice.
Honda City
With the advantages of brand, design, performance, and spaciousness, Honda City 1.5G 2021 is still a highly appreciated model in the B Sedan segment.
However, the price barrier that is said to be beyond City's segment is expected to make it difficult for Honda models to reach a wider and more diverse customer base.
Meanwhile, Accent 1.4 AT has more advantages in terms of price, more modern equipment, and a series of advanced safety features. Therefore, Korean B-class sedans can attract more customers.
Conclusion
Above is a Hyundai Accent review. Hyundai Accent 2022 is considered quite competitive when placed with rivals Toyota Vios or Honda City while possessing much more features and utilities. Therefore, this is a completely suitable choice for customers who need a service car or a family car in the mid-size segment.
Hope this article helps you with decision!
Thanks for reading! Visit Philcarprice for more interesting car contents!
View other reviews