The Most Detailed Hyundai Ioniq Review To Support Your Ultimate Car Choice!
Updated Jul 11, 2022
There are numerous cars to buy in the Philippines market, but you have laid eyes on the beautiful Hyundai Ioniq. We bet you are looking for a detailed Hyundai Ioniq review to read and research before starting to buy it. 
That is what we are here for! By giving you all details and specifications of this brand new car, you can decide whether to buy it or not! Stay tuned for the latest information in this Hyundai Ioniq Philippines review!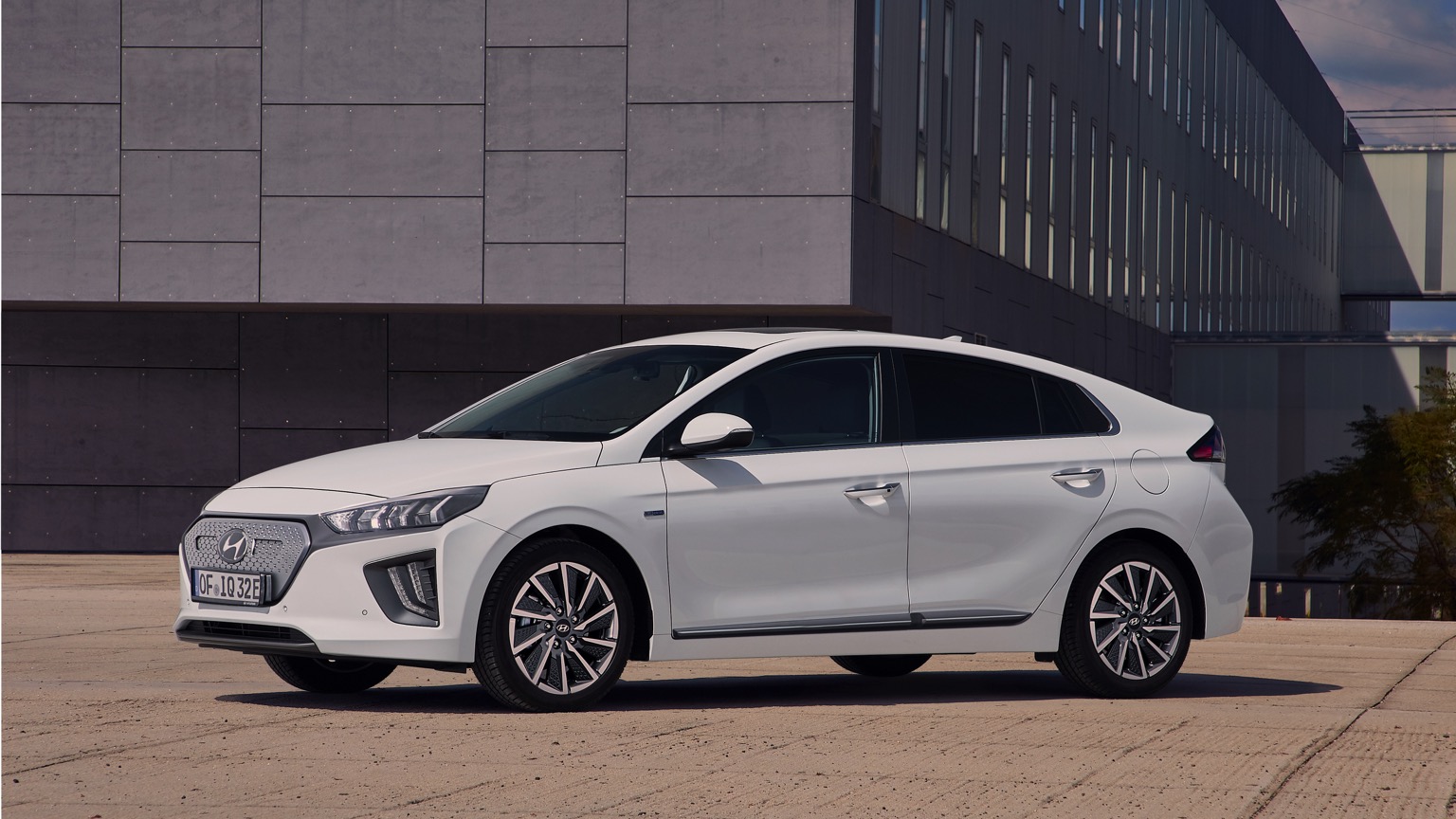 Hyundai Ioniq Review:

Exterior
Hyundai Ioniq is a modern hatchback that features a stunning exterior from all of its features. 
At the front of the car are the signature headlights in types of projector embedded into the front bumper. These lights can run both daytime and nighttime, preserving the good lighting condition of the car.
Ridden on 17-inch wheels in turbine design, Ioniq has two separate tones looking from the outside. What even highlights the car is the modest blue details spread all around the car's body. There are rear LED lights, which enlighten the car's way and emphasize the unique design.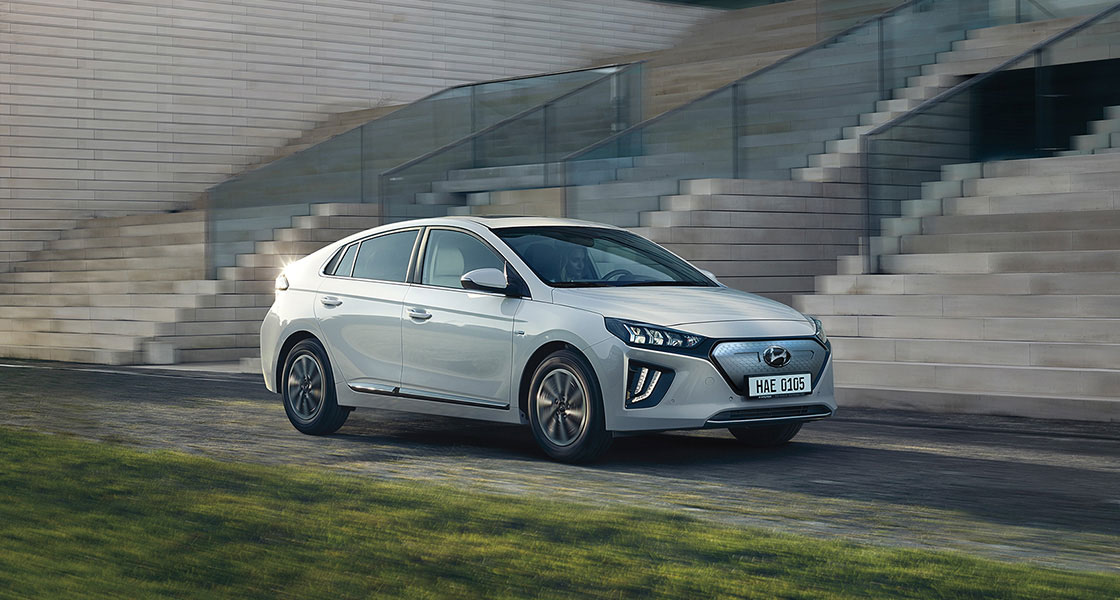 Hyundai Ioniq Review:

Interior
Stepping into Hyundai Ioniq, you will be welcomed with a friendly beige-tone interior, contrasting with the strong outlook. However, these comfy seats come in leather, which boosts the residing experience, making occupants feel more relaxed and high-class. 
It is a five-seater, so five adults can fit into the Hyundai Ioniq interior perfectly. The air and climate control system is highly appreciated in this car, as rear passengers can receive the cool air at all times with air vents.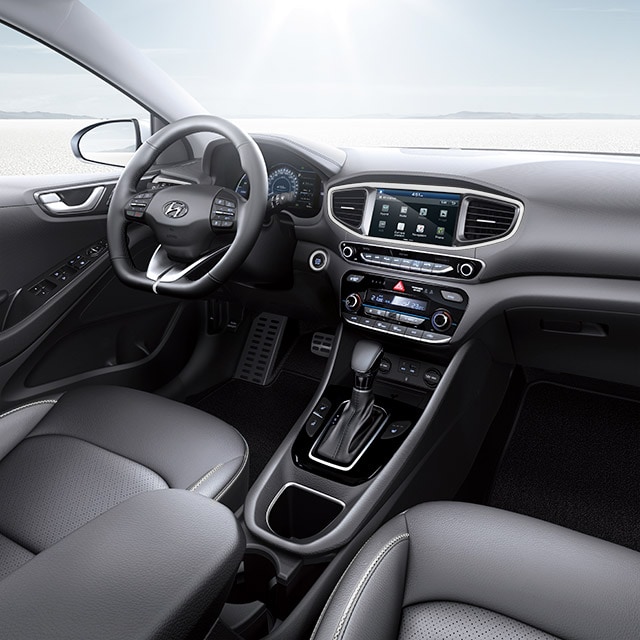 Hyundai Ioniq Review:

Technology
Since there is only one variant of Hyundai Ioniq in the Philippines, the manufacturer seems to pour in almost everything good to this vehicle, specifically technology. Drivers can take advantage of the modern 5-inch touch screen infotainment display. 
Although the size is quite small compared to other cars in the same price range, it features smart connections via smartphone, including Apple CarPlay and Android Auto.
The highlight of technology in this hatchback lies in the Qi-standard wireless charger, so whether your phone is Android or Apple, they can all be charged effectively in this car. 
A back camera and rear camera to assist parking are also available, supporting you in parking and driving safely. 
Hyundai Ioniq Review:

Engine
The suspension setup of the Hyundai Ioniq includes a MacPherson strut in the front and a multi-link in the rear, under the roof of a unibody chassis.
The car runs on four 178mm alloy wheels, and disc brakes were installed in 4 corners. It has a 150mm ground clearance on a 2700mm wheelbase.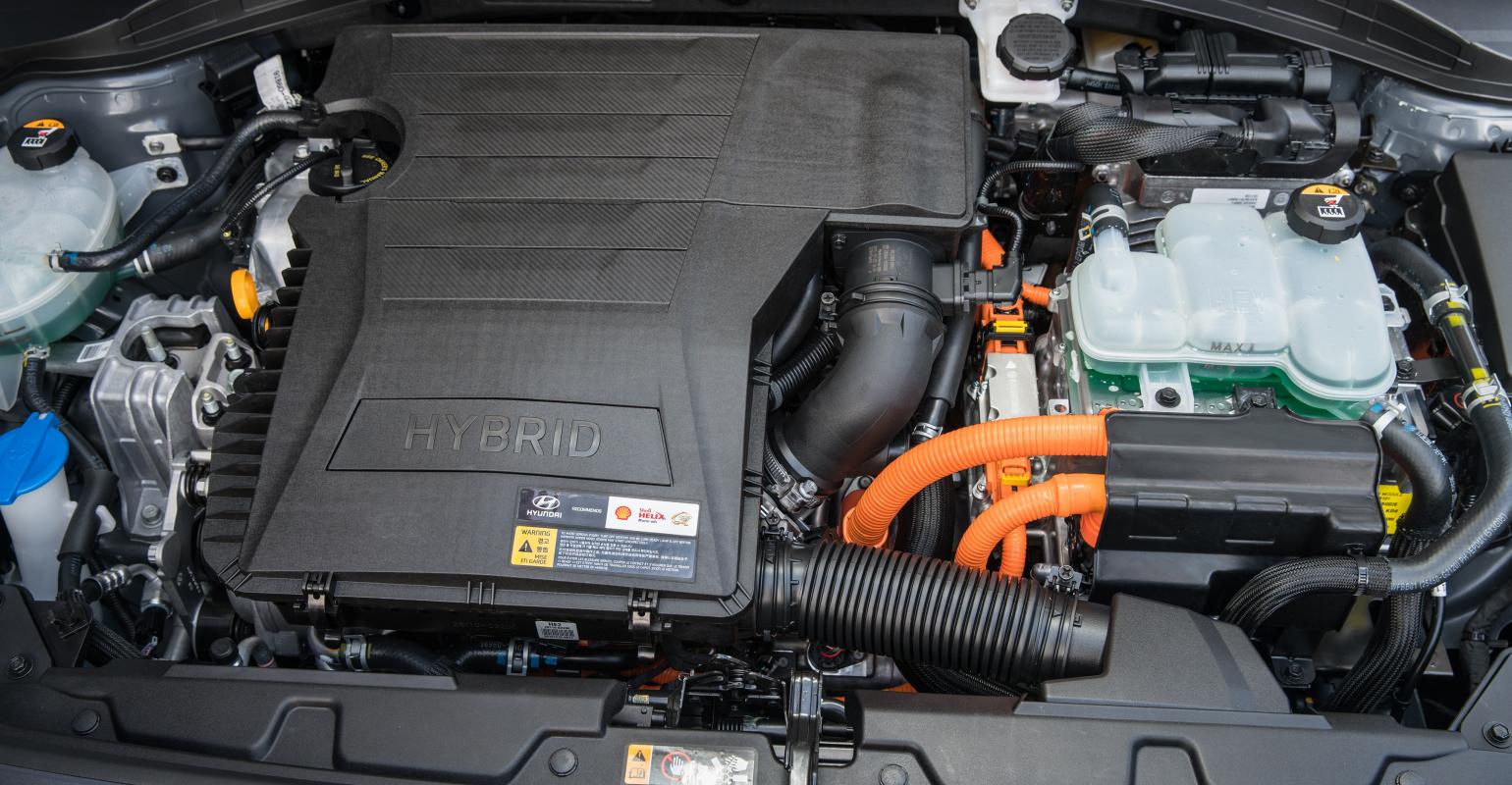 Hyundai Ioniq engine
Powering the Hybrid wheels is a 1.6-liter CVVT gasoline motor Hyundai Ioniq engine that produces up to 42.89 hp with a maximum torque of 171 Nm. Hyundai Ioniq top speed is 115 mph, thanks to these powerful engine settings.
There are two special energy-add-up tools called PMSM (permanent magnet synchronous motor) and Atkinson Cycle, powered by 6-speed dual-clutch transmission. The hatchback uses Lithium-Ion polymer batteries, which produce up to 42 kW at 240 volts.
Hyundai Ioniq Pros And Cons
Pros
A thrifty hybrid system.

Extraordinary comfort in driving and sitting

Works perfectly as a front-wheel-drive vehicle.
Cons
There are plastic components that are easily scratched.

Low head-room in the cabin

More safety features are needed. 
Competitors In The Same Price Range
There are numerous rivals compared to the Hyundai Ioniq 2022, such as the 2022 Nissan Leaf. 
This is a strong competitor against Hyundai Ioniq, as they come from big names and have many advantages on selected criteria compared to our Hyundai choice. 
However, if you fancy a Korean automobile, Hyundai Ioniq still makes a good choice if your concern is not about the price and the not-so-compatible interior. Besides these two minus points, this Hyundai car is a blast to drive and enjoy.
Conclusion
Let's wrap up the Hyundai Ioniq review today! After careful review and consideration, we hope you have been clear about the hatchback you intend to buy. It's good to know your car well before deciding to buy it.
Thank you for reading this article, and we will see you soon in the next one on Philcarprice.com! Have fun driving a Hyundai Ioniq!
View other reviews