Hyundai Ioniq Specs - All The Details Related To This Car
Updated Jul 11, 2022
Are you looking forward to buying a new car, specifically the Hyundai Ioniq? If we have guessed your intention correctly, stop by this article as we will give you the full details on Hyundai Ioniq specs. 
There are several details you need to know about this vehicle beforehand. Carry on reading this to find out what you have been missing!
Hyundai Ioniq Specification - In General
Let's run down the 2023 Hyundai Ioniq specs quickly before getting into the details. By looking at this table, you will know the mechanic numbers this car offers.
Hyundai Ioniq Specs - In Details
Exterior
Hyundai Ioniq stands out with its phenomenal exterior. The highlight point is an overflowing, giant grille disk with headlamps in projector-type, detailed in blue to show that it is a hybrid vehicle. 
In terms of lighting the car, the LED lights equipped in air ducts below the headlights do a good job giving the Hyundai Ioniq an edge on the exterior, much more powerful than any breed of Hyundai.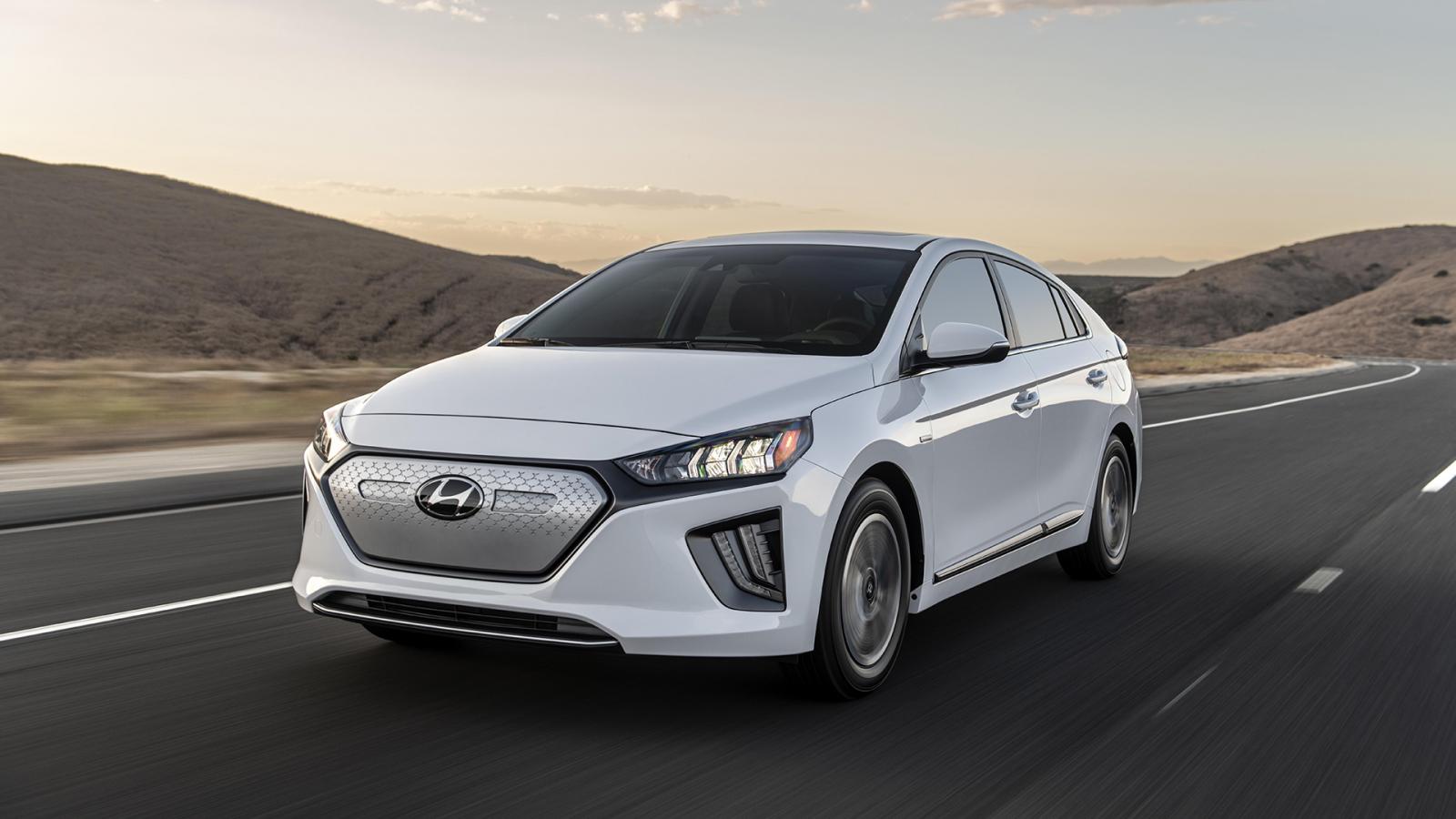 Compared to other sporty models, Hyundai Ioniq's body is slim and sleek, and you can feel the curves and edges on the outside clearly by looking and touching. 
Many defining lines were included to boost the design as well. At the rear, you will see a beautiful rear touch design with a sloping roof. And finally, a boosting pair of lights underneath and a temporary rear spoiler is what this car offers. 
This vehicle rides on Hyundai Ioniq dimensions that measures up to 4470mm long, 1820mm wide, and 1460mm tall on 17 inch alloy wheels, making its Hyundai Ioniq weight capacity considerable to drive. 
Interior
The Hyundai Ioniq welcomes you in with a sweet beige interior full of comfortable leather seats and high-quality plastic in the details. 
As a proficient 5-seater, five adults can fit into the cabin without worries, as their sitting space is spacious. All seats come with attachable elbow rests so that customers can have a lovely time residing and traveling in this vehicle.
In terms of drivers, they will stay comfy while driving with leather-covered seats with a high-advanced steering wheel and shifter. They will also get auto-adjusted seats with the high-technology of gauge clusters. 
Engine and Performance
Although the Hyundai Ioniq does not have the best engine among all breeds of Hyundai, its inner power pulls the car efficiently through all kinds of roads and trips.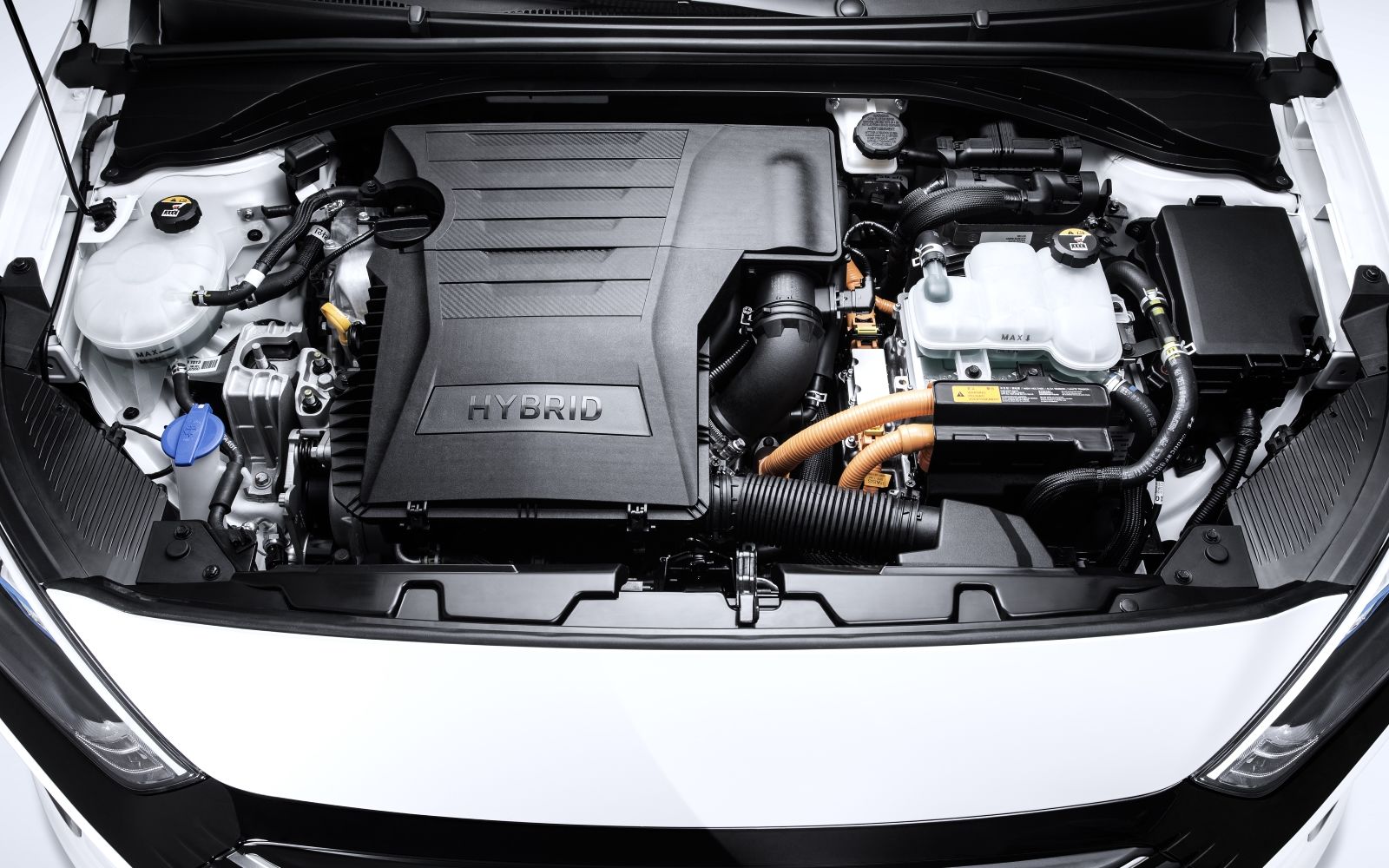 The Hyundai Ioniq engine specs include a four-cylinder, 1.6-liter CVVT gasoline engine capable of producing up to 104 hp with a 147 Nm torque. There is another engine that provides the power of 43 hp and 170 Nm.
To make the batteries used efficiently, the machine is teamed up with Hyundai's signature permanent magnet synchronous motor (PMSM), using lithium-Ion polymer batteries. Last but not least, a six-speed transmission completes the car's powerful engine.
Technology and Safety
Technology is fun to get with Hyundai Ioniq, as it is equipped with a high-class infotainment system on a 5-inch screen. It includes Apple Carplay and Android Auto, so connecting your car to your phone becomes a piece of cake. 
What's even more special about the Hyundai Ioniq is that it includes a wireless charging pad, so no matter what phone you are using, you can charge it with ease without using certain wires. 
Ioniq makes sure its passengers and drivers feel comfortable and safe while driving in terms of safety. Airbags and curtain airbags are inputted at the front and the side to protect occupants from collisions. 
Additional safety features include seat belt reminders, an anti-lock braking system, stability handling, and ISOFIX child seat anchors.
Hyundai Ioniq's Competitors
The Philippines market of 5-seaters is getting serious every day, so it is no surprise that there are many Hyundai Ioniq rivals in the same price ranges. Some of the most promising contestants are Toyota Prius Prime, Kia Niro Plug-In Hybrid, Honda Clarity Plug-In Hybrid, etc.
We all know that Hyundai is a famous Korean automobile, but sometimes its specifications are not as strong as other brands, or maybe the Ioniq still lacks some of the important features you need in a car.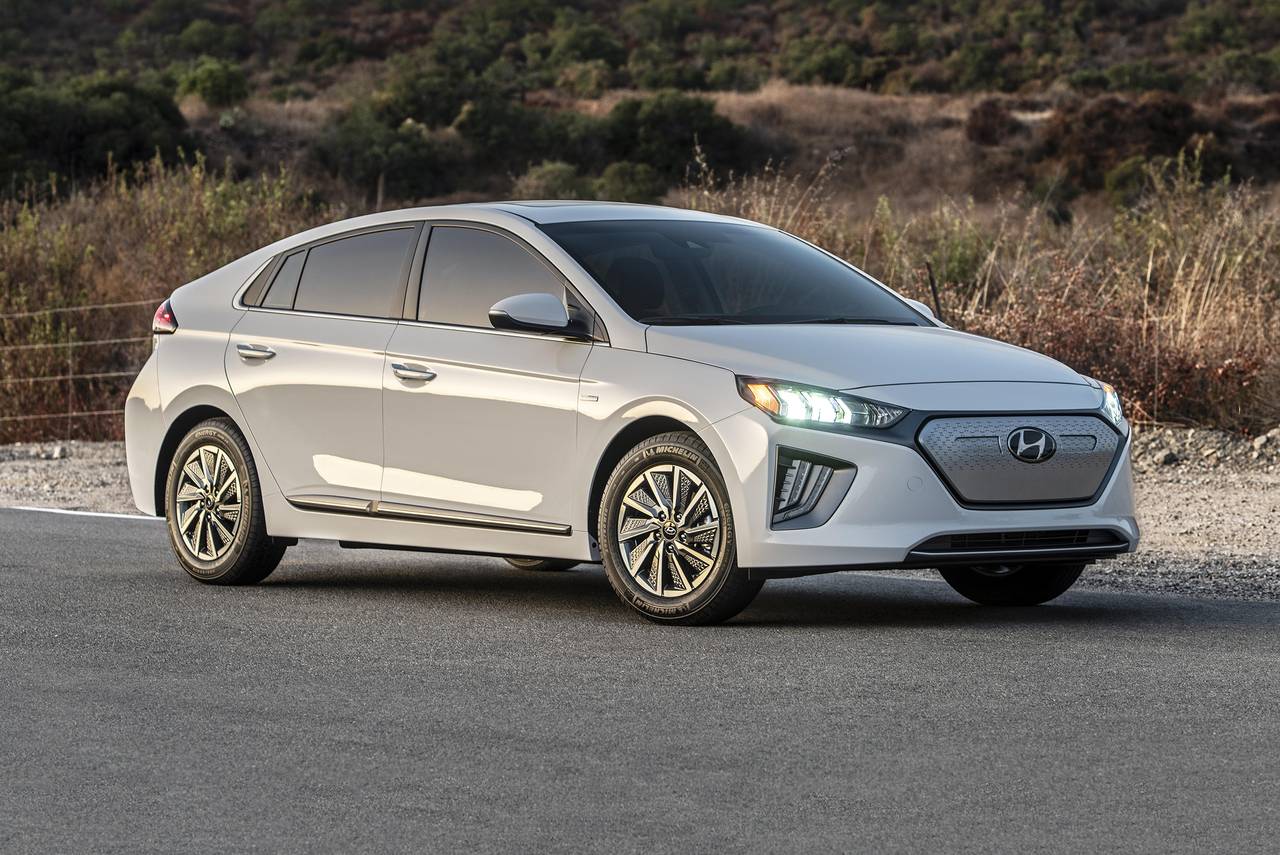 In that case, you can check out other rivals we have listed down here, as they share some similarities and differences that can make you decide more easily.
With all the advantages of Hyundai Ioniq Specs and price Philippines, we believe it will be a strong competitor to all the cars. No need to worry about its power because it rocks!
Conclusion
And that's our conclusion on the detailed review of Hyundai Ioniq specs. We hope you have had everything about this car sorted up before making the buying decision. Let's wait until the day you get this vehicle home!
Thank you for reading this article, and we will see you soon in the next one on Car Price Philippines!
View other reviews