Mitsubishi Xpander Fuel Consumption: A Comprehensive Review And Comparison!
Updated May 06, 2022
Introduction
The 2022 Mitsubishi Xpander is a seven-seater MPV that holds a lot of promise. It offers comfort inside the cabin, has a decent engine, and has a luxurious design.
The Mitsubishi Xpander fuel consumption is one of the most important factors for consumers to consider before making a purchase decision. This blog will review and compare the fuel economy of this car with other MPV in the market.
Mitsubishi Xpander Engine
This vehicle comes with a single powertrain configuration for all trims. The car has a 1.5L petrol engine block with MIVEC technology. It helps increase capacity and still ensures Mitsubishi Xpander fuel economy and lower emissions levels.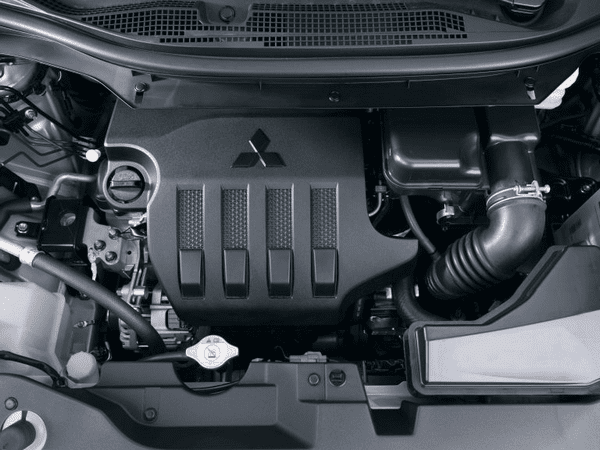 Mitsubishi Xpander Engine
This engine can output 103 hp at 6,000 rpm and 141 Nm of torque at 4,000rpm. Depending on the different variants, it is paired with either the 5-speed manual transmission or the 4-speed automatic transmission.  
The engine of this vehicle has quite similar parameters compared to other competitors in the segment. It's an automobile that is ideal for navigating in a metropolitan area rather than going on long trips or scaling many steep passes.
The selling price for these models starts from ₱1.008 - ₱1.138 million, which is considered an affordable option for many Filipinos looking for a family vehicle.
Mitsubishi Xpander Fuel Consumption
The use of a 1.5L engine combined with an environment-friendly CVT gearbox makes the fuel consumption of Mitsubishi Xpander more efficient than ever before, especially useful when running in the inner city.
This combination helps save customers some extra money on gas without sacrificing anything in terms of enjoyment of their drive or overall satisfaction with their purchased product.
Specifically, this car consumes 6L/100km on the highway, while Xpander fuel consumption city driving is 8.5 - 8.8L/100km. Mitsubishi Xpander fuel type is gasoline; on average, you only spend from PHP 427.2 to PHP 626.56 for 100 -km driving.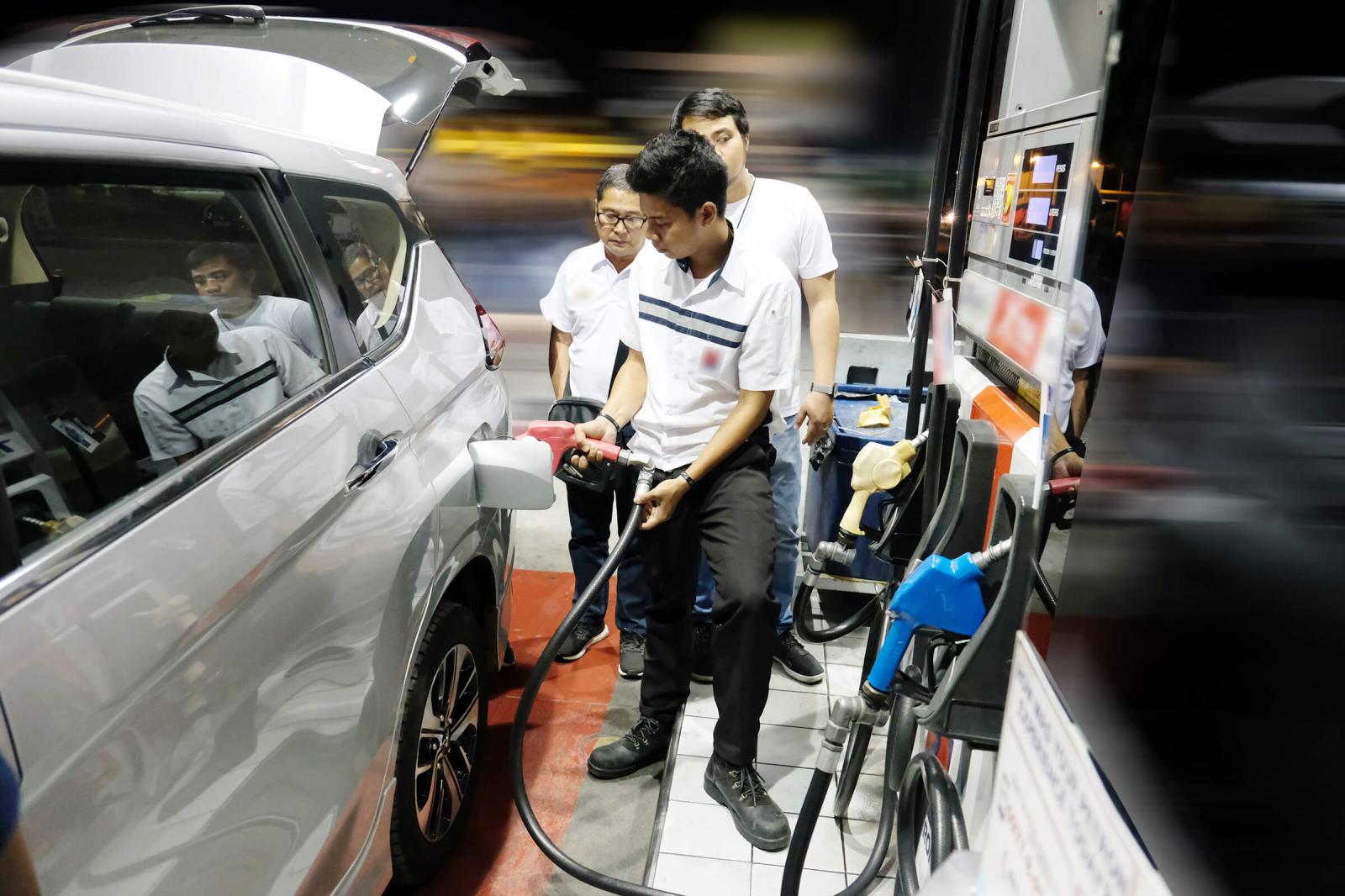 Mitsubishi Xpander Fuel Consumprion
This trendy MPV promises good returns for your money while maintaining decent performance, so it is well-loved by Filipino drivers and families alike as a novelty vehicle or first car for youngsters.
Mitsubishi Xpander Fuel Consumption Vs. Toyota Rush
The Toyota Rush is built with a 1.5-liter 4-cylinder engine block that produces 102 horsepower and 134 Nm maximum torque, not much different from the Mitsubishi. 
Its RWD system and a four-speed automatic transmission have an average fuel consumption of 6.2L/100 km on the highway and 9.1L/100km in heavy traffic conditions, slightly more than the rival.
However, it's still quite economical for a 7-seater model and is suitable for the income level of most families in the city.
Winner: Mitsubishi Xpander
Mitsubishi Xpander Fuel Consumption Vs. Toyota Innova
All the versions of the Toyota Innova use a 2.8-liter gasoline engine that is capable of producing a maximum of 167 - 171 hp, 342 - 360 Nm torque. With this engine size, which is larger than other MPV models, the Toyota Innova provides a smoother and sturdier performance.
The manufacturer announced that the Innova would only consume about 8L/100km on the highway and 13-15 liters / 100 km on city roads, which is higher than Xpander fuel consumption. 
It shouldn't come as a surprise since the Innova is a heavy and large MPV that can easily carry a bunch of people and their luggage around with ease.
Winner: Mitsubishi Xpander
Mitsubishi Xpander Fuel Consumption Vs. Suzuki XL7 
Suzuki XL7 offers a four-cylinder, 1.5-liter engine with a maximum power of 103 HP at 6,000 rpm and 138Nm at 4,400rpm. The car also comes equipped with a 4-speed automatic transmission.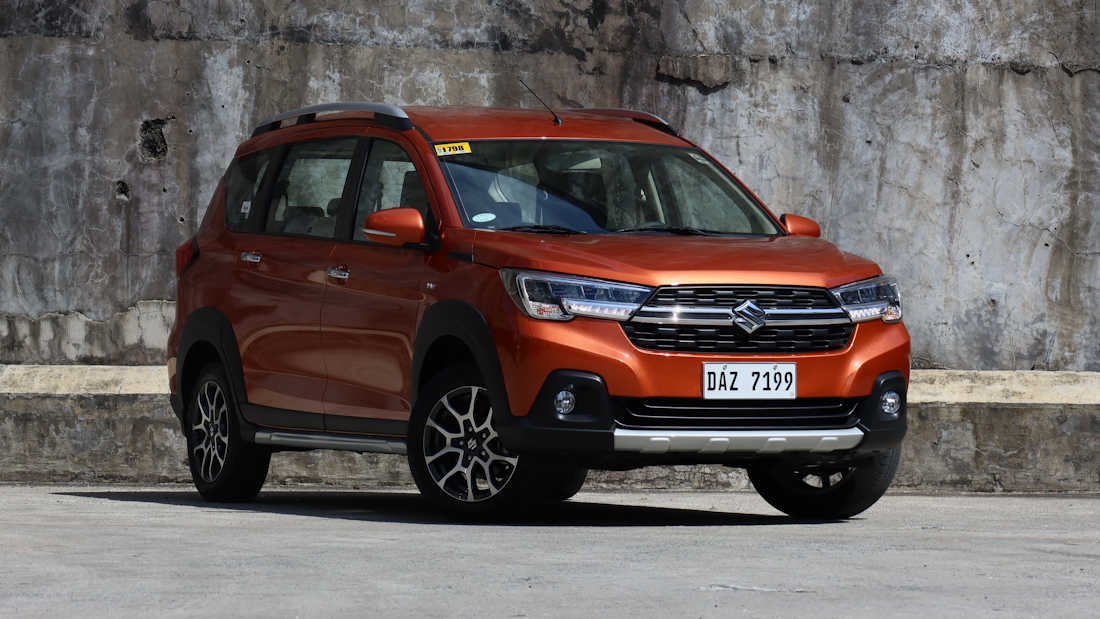 Suzuki XL7 2022
It's easy to say that the XL7 engine block has quite similar power output as its rival. Still, due to the overall weight, the XL7 ends up with a higher power/weight ratio, resulting in better performance in acceleration.
Suzuki XL7 has distinguished itself because of its fuel-efficient capability, which allows it to travel at least 5.9L/100km when on highways and 8L/100km when on city roads, a little bit more impressive than Xpander gas consumption.
Winner: Suzuki XL7
Conclusion
We hope you enjoy reading our review and comparison of the Mitsubishi Xpander fuel consumption. We think it can be a useful resource for anyone that is considering buying a new car and would like to know more about fuel economy. 
With that being said, we hope that you have found this to be a useful read to make a good decision and choose the best car for your needs.
Also, you may read our writing of any other model on Car Review to get more thoughts on the subject. If you have any question, feel free to comment below or contact with Philcarprice.com!
View other reviews