Suzuki Ertiga Colors: Which One Suits You Best?
Updated Jun 29, 2022
Suzuki Ertiga colors have become a popular topic because of the many available color combinations. You can customize the color to fit any driving needs. 
For example, a person who wants to take their car to the beach may choose a color like sand or sun. Some dyes are perfect for people who want to show off their style and statement. 
Thus, to find out which coloring suits your liking best, let's scroll down and explore now!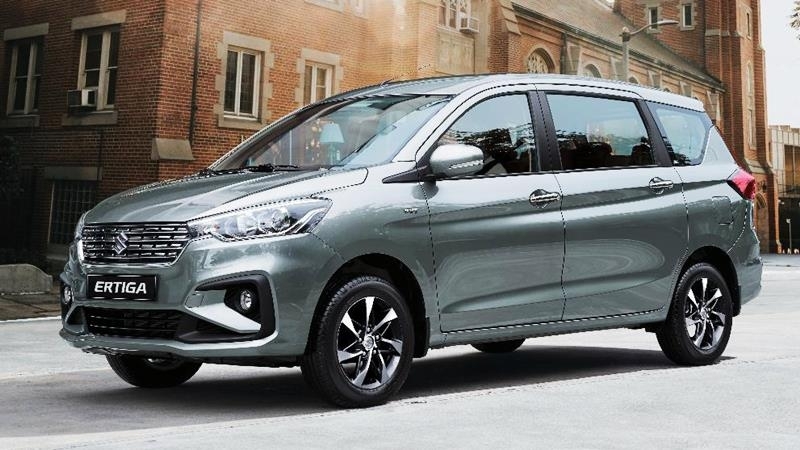 Overview 
Over the last two years, the demand for crossovers and SUVs has increased by about five times. Suzuki has closely watched this change in preferences. 
The Suzuki Ertiga 2023 is an example of the firm's dedication to these changes in preference across their lineup. 
It will feature not one but three models, all equipped with crossover characteristics yet still maintaining its small MPV status compared to others on the road, such as the Toyota Innova or Nissan Urvan.
Customers may use a special modular seating arrangement to accommodate more comfortable, spacious cabin passengers. 
The cabin layout promotes a smooth driving experience that offers a more comfortable environment for guests to transport memory-making family buddies or load up on groceries.
Suzuki Ertiga Colors 
Burgundy Red Pearl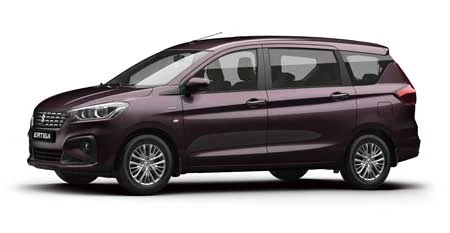 The Ertiga is a 7-seater MPV available in various colors, including red. The Suzuki Ertiga red option is common for a stylish and unique car. 
Featuring the dye burgundy red pearl, this car model has a lot of symbolism behind its deep crimson tone - it's popular across many cultures and often represents passion and longing. 
At the same time, darker hues evoke qualities such as groundedness, organic vibes, vibrancy & depth. 
Snow White Pearl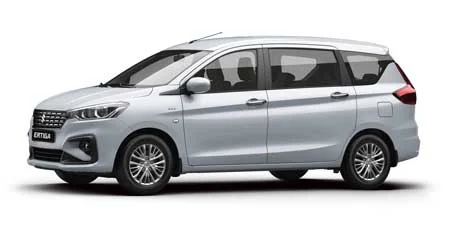 The Suzuki Ertiga white color option is eye-catching and perfect for standing out from the crowd. White automobiles may reflect fundamental purity to others. 
Still, for car owners of unique snow white pearl color, the key reason for selecting this one that is difficult to maintain is because such persons are extremely detail-oriented. 
Given that white automobiles require more work to maintain their appearance when compared to other dyes, the driver will prioritize spending additional time cleaning and maintaining their vehicle.
Silky Silver Metallic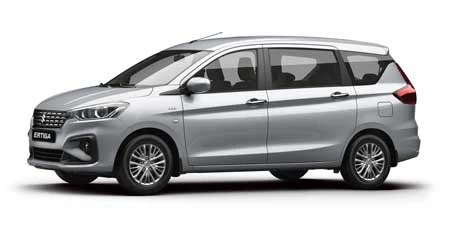 Suppose an Ertiga Silver Metallic appeals to you. In that case, the exact phrase "modern tastes" may have come to mind in reference to your style. 
While silver is not necessarily a rustic coloring, it is one that more often than not brings to mind the charm of a simpler time since white metals are favored in fine dining and bridal jewelry and attire. 
Radiant Red Pearl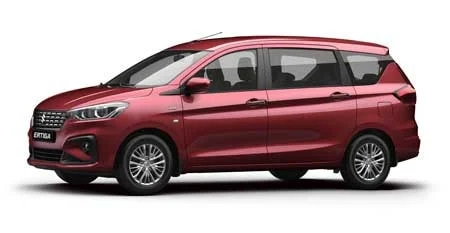 Red is associated with the color red most of all, and in a way, you could call it perfect. Why? Because red is the one that immediately grabs one's attention on a subconscious level - because it produces an intense reaction that happens quickly in one's mind. 
Next is the idea of "seduction" and how the color evokes the new. In the event that you're on the lookout for a vehicle that draws attention from other drivers, this might be just the ticket.
Magma Gray Metallic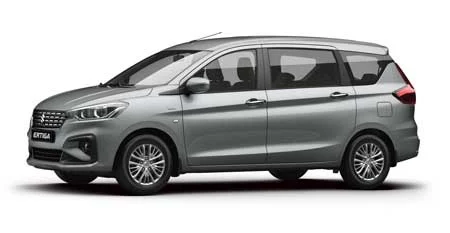 Formal and reliable, magma gray metallic give a sleek and sophisticated air without being too flashy. Our vehicles don't need flashy colors because we're all about substance over style. 
After all, we pioneered the original sport utility vehicle, so it's no wonder that our sedans, coupes, and SUVs bear this distinctive shade of gray known for reflecting sophistication without being overly revealing or flashy in any featured attribute.
Prime Cool Black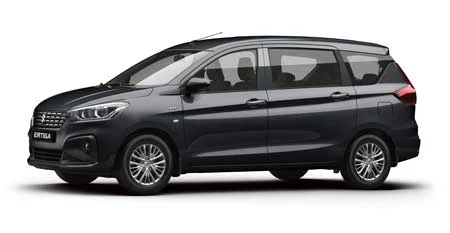 Suzuki Ertiga black may be ideal for individuals seeking a beautiful and refined ride. According to numerous studies, this color is often compared to extravagance and elitism. 
It's regarded as an insistent shade that reveals a chauffeur in a black one is not afraid of being seen in something bold. Prime Cool Black Metallic is a distinctive highlight that elevates this popular color into an entirely different category.
Brave Khaki Pearl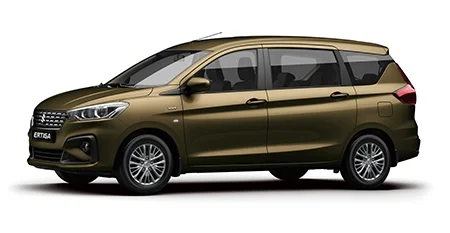 The Suzuki Ertiga has a beautiful color that stands out. The Brave Khaki Pearl is never seen on any other vehicle and will remain glossy and timeless for many years to come. 
On top of its incredible uniqueness, the paint is also very long-lasting. It won't yellow or fade even in extreme weather conditions!
Conclusion 
We hope you enjoyed today's article on the Suzuki Ertiga colors. Philcarprice Philippines wanted to share this vital information with you as a resource to help you choose the right color for your needs. 
For any other concerns, you may have regarding the new cars. Thank you for reading!
View other reviews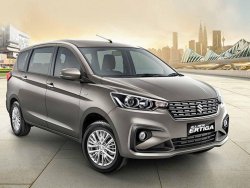 Automanual
SUV / Crossover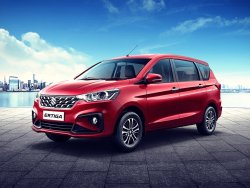 Automanual
SUV / Crossover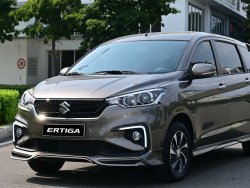 Automanual
SUV / Crossover