What Is Suzuki Ertiga Fuel Consumption? This Article Will Answer You!
Updated Jun 24, 2022
There's no need to use fancy words to describe the quality and popularity of the Suzuki Ertiga because the numbers say it all. According to valid reports, Ertiga took up to 30% of Suzuki Philippines's sales numbers in 2018. And Suzuki Ertiga fuel consumption is one of the remarkable factors contributing to its success. Let's see what the latest Ertiga's fuel efficiency can be.
Suzuki Ertiga Engine
Before going into the fuel consumption of Suzuki Ertiga, we would like to give you a glance at its engine. Suzuki has made a considerable improvement on the vehicle's engine by upgrading it into a 1.5-liter K15B engine which can generate the power of 138 Nm of torque and 103 horsepower. Thanks to the upgraded engine, the Ertiga can assure you of excellent power delivery, even with a slight accelerator input. 
This advantage is beneficial for an MPV that has to contain up to 7 along with stuff simultaneously. 
All of the three Suzuki Ertiga variants operate on the same engine. However, there are two options of transmission for you. The manual transmission system goes with a five-speed gearbox, whereas the four-speed gearbox is for the automatic transmission system.
An actual driving test has shown that the 4-speed automatic transmission Ertiga brings a smooth ride even when you push it to 100km/h. Although downshifting sometimes causes an irritating experience, we bet that you can tolerate this backward due to the car's affordable price.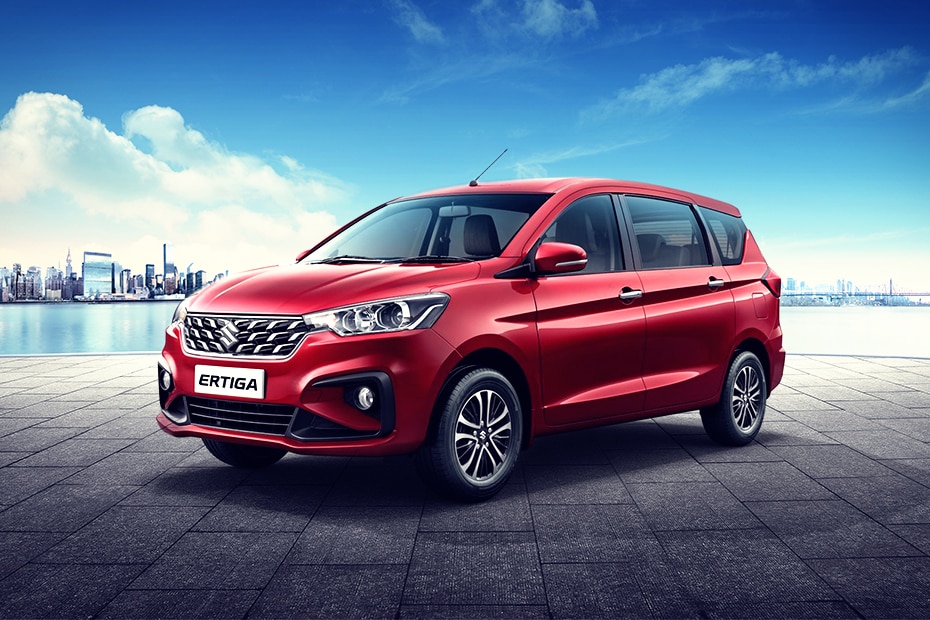 Suzuki Ertiga Fuel Consumption
Suzuki Ertiga Fuel Economy is  7.4-8.2 l/ 100km in the city, 5.3-5.4l/100km on the highway and 6.2-6.4 l/100km on combined.
Suzuki equips a 45-liter fuel tank for the Ertiga. This capacity is standard for almost every small MPV in the class. 45-liter of fuel is enough for you to cope with casual driving and transporting cargo. Besides, Suzuki Ertiga fuel type can be petrol or diesel, depending on the variant you pick. 
Ertiga fuel consumption is always one of the most remarkable features of Suzuki's small MPV. 
Generally, when you use the Ertiga for light driving in the city, this car can conquer from 9 to 10 kilometers per liter. On the other hand, if you run the car at high speed on the highway, it only costs you 1-liter of fuel to cover up to 18 kilometers. These above kilometer/liter figures will drop when the Ertiga takes on more cargo and passengers. 
The 4-level automatic gearbox is not a hindrance to Ertiga's fuel economy. Here is a closer look at the Suzuki MPV's impressive fuel-saving. Yet, these figures are precise in the case of the driver and one passenger in the car.
Traffic jams during rush hour are a nightmare for car owners, especially people having MPV because the car's constant stop-and-moving will waste a considerable amount of fuel. However, Suzuki Ertiga is the opposite. The Suzuki small MPV can cover up to 9.5 kilometers within 1-liter of fuel at the crawling speed.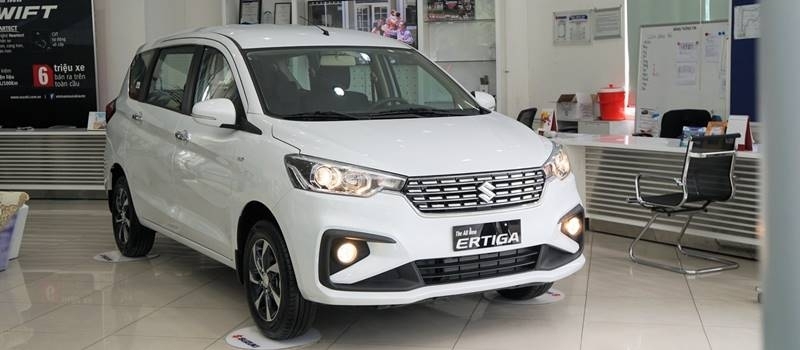 When the car reaches about 60km/h, 1-liter of fuel is efficient for a 15-km route. What's more, Suzuki Ertiga can maintain the 90km/h on the highway for about 20 kilometers while consuming one liter of fuel.
There has been an experiment on the Ertiga's fuel efficiency while the car had to contain five passengers and extra cargo. The result was still impressive. Suzuki Ertiga could conquer 18 kilometers with one liter of fuel.
Suzuki Ertiga Fuel Consumption Vs Mitsubishi Xpander
Mitsubishi Xpander runs on a 4A91 1.5-liter four-cylinder engine that can generate 103 horsepower and 141 Nm of torque. The code "4A91" stands for the certificate that the engine meets the brand's exclusive Mitsubishi Colt standard.
You will have two transmission options on the Mitsubishi MPV. The manual gearbox will go with 5-speed levels, while the automatic transmission matches the 4-speed gearbox.
Mitsubishi Xpander's gas tank capacity is the same as that of Suzuki Ertiga, 45 liters. This car needs 7 liters of fuel for a 100-km ride. Therefore, a simple calculation can show that Suzuki Ertiga's fuel-saving is better than the Mitsubishi rival.
Suzuki Ertiga Fuel Consumption Vs Toyota Rush
Customers can opt for only one engine type for their Toyota Rush: a 1.5-liter DOHC four-cylinder engine. Toyota combines this engine with the VVT-i technology to push its vehicle to 103 horsepower and 134 Nm of torque. As a result, Rush can accelerate to 100 km/h in 14 seconds before reaching the 180 km/h top speed. 
Toyota Rush delivers two transmission options: an automatic transmission with a 4-speed gearbox and a 5-speed manual transmission, like Ertiga and Xpander. 
Moreover, the Toyota MPV shares the same fuel tank capacity as the Suzuki Ertiga, 45 liters. However, the Rush's fuel efficiency is not as excellent as the Ertiga. In specific, the car will consume 7.7 liters of fuel for a 100-km ride. Therefore, the Ertiga beats the Toyota rival in terms of fuel economy.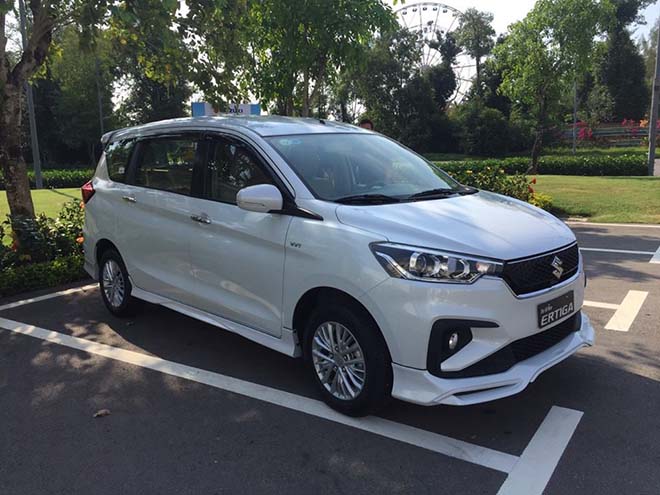 Bottom Lines
Suzuki Ertiga fuel consumption is customers' top-notch concern before paying their money for this car. We have shared all the fundamental information related to Ertiga's fuel efficiency in this article. To summarize, Suzuki Ertiga is always one of the most fuel-saving cars in its price range. No matter which road type you operate the car on, city road or highway, Ertiga can ensure you with the least required petrol possible.
​Thank you for reading and welcome to Phil Car Price.
View other reviews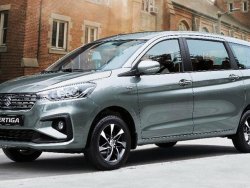 Automanual
SUV / Crossover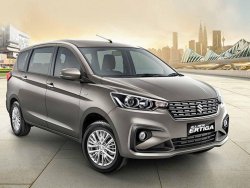 Automanual
SUV / Crossover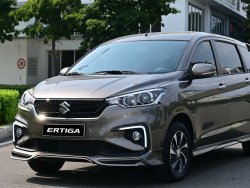 Automanual
SUV / Crossover