What Are Suzuki Ertiga Specs? Full List Right Here.
Updated Jun 29, 2022
The car industry is witnessing the rise of compact MPV models. And Suzuki catches up with this trend by introducing the Suzuki Ertiga. If you have fallen in love with the Suzuki vehicle, we would like to give you a post about Suzuki Ertiga specs. We bet that it will assist you in coming to a decision on whether to pick this one or not.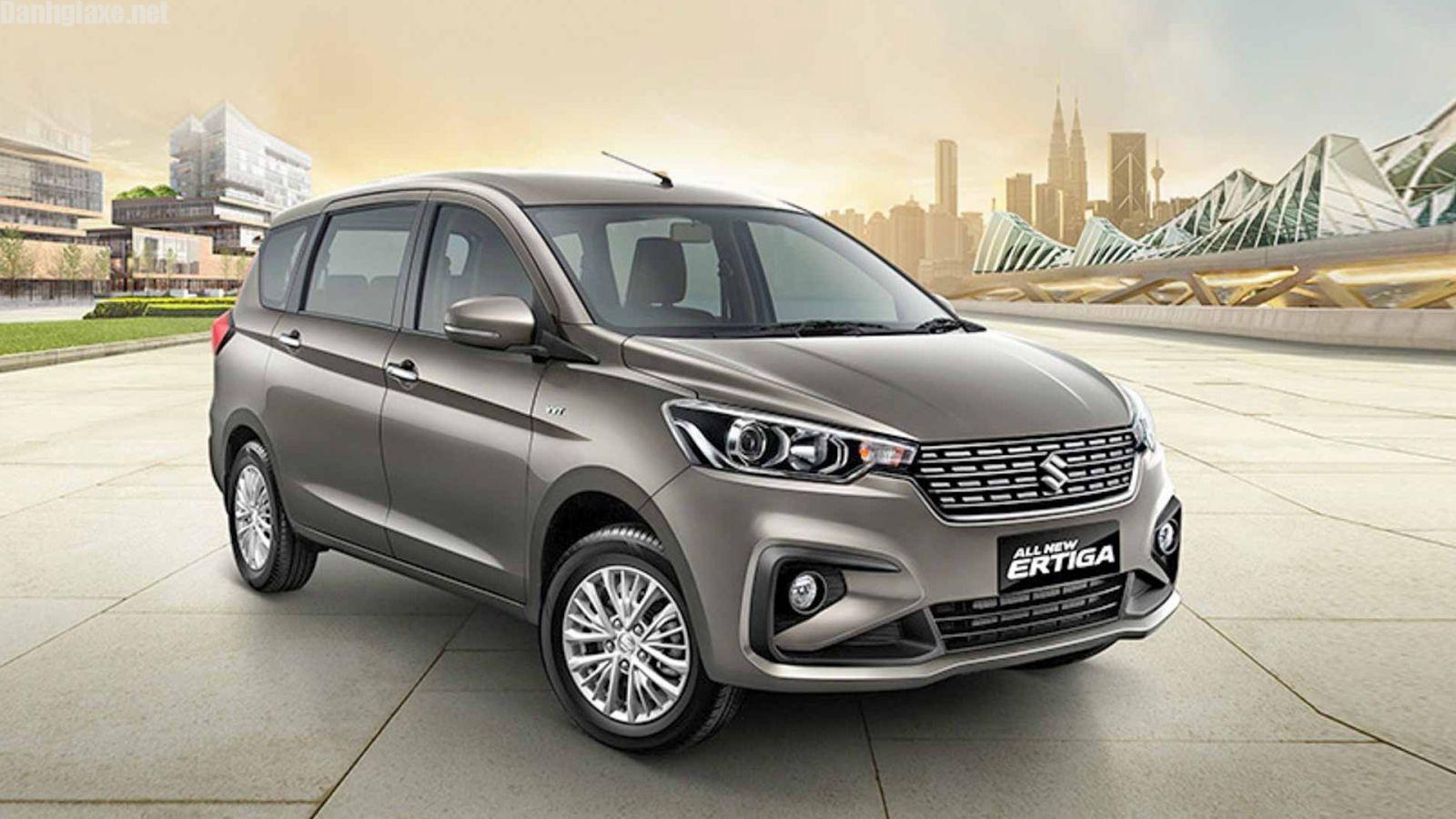 Suzuki Ertiga
Overview
In 2014, Suzuki introduced the first version of the Suzuki Ertiga to compete with other rivals in the small MPV race. The Suzuki Ertiga 2023 comes with three different variants: GA, GL, and GLX. Of course, each variant will offer customers with separate specifications, prices, and features. One thing all these models have in common is the spacious 7-seat system. Ertiga can be a decent option for a big family or cargo transporter, thanks to this feature.
Besides the exclusive fuel economy technology and the stability from Suzuki, Ertiga 2023 can guarantee drivers with durability and excellent utility.
Suzuki Ertiga Specs
Dimensions And Seat Capacity
Suzuki Ertiga dimensions are: 4395mm x 1735mm x 1690mm. The latest Ertiga's dimensions have significantly expanded compared to the former models making the car more spacious. 
The Suzuki Ertiga's seating capacity is the same as other models in the small MPV range with seven seats. Three Ertiga editions only provide users with cloth seats. Honestly, this material won't bring the look of a high-grade model, but it is appropriate for a reasonably priced car. 
If you want to contain more cargo on this vehicle, you can fold all the rear seat rows to increase the volume to 153 liters.
Engine
Suzuki Ertiga engine is a Suzuki four-cylinder K15B 1.5L engine which is a standard engine in the car's class. This engine can generate a power of 138 Nm of torque and 103 horsepower.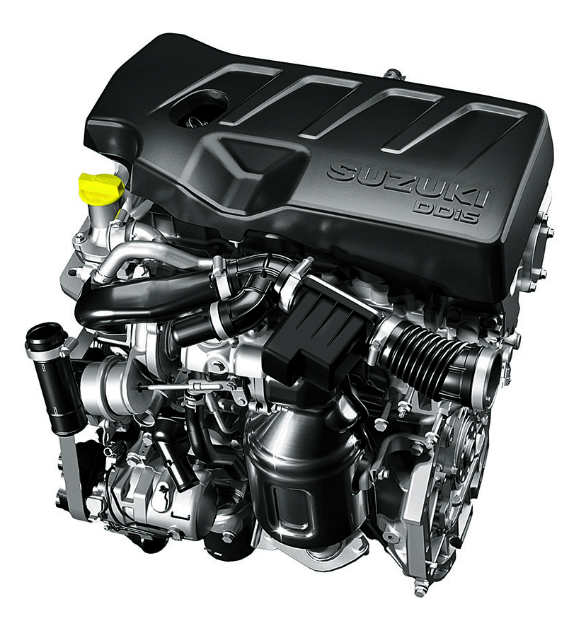 Transmission
Suzuki links Ertiga's engine with two different options of transmission. If you choose Suzuki Ertiga manual transmission system, you will have a five-speed gearbox. On the other hand, a Suzuki Ertiga automatic transmission will offer you four speed levels. 
Platform
Suzuki's exclusive HEARTECT platform is applied in the latest Ertiga. Therefore, the 2023 Ertiga can ensure drivers with remarkable agility. Suzuki equips its Ertiga's front end with a Macpherson suspension system to balance the car in tough terrain.
Wheel materials will vary due to the variants. The top variant, GLX, operates on 15-inch alloy wheels, and the other versions feature 15-inch steel wheels.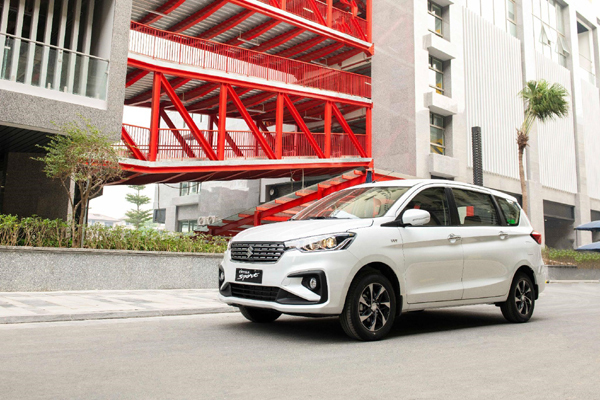 Performance
The 2023 Ertiga's flexible steering rack can automatically become lighter or tighter due to the speed so that drivers can experience a smooth and easy ride, even on the highway or urban streets. 
Although Ertiga is an MVP, it doesn't require an excessive amount of fuel to handle the bulky shape. In specific, the most powerful variant, GLX, only needs 6.7 liters for a 100-km ride. Suzuki can be confident to declare this car is one of the most fuel-economy models the brand has released.
Technology
Honestly, we can't ask for excellent technologies on an affordable small MPV. The only noteworthy technology in the 2023 Ertiga is the center dashboard. The GLX variant comes with a 10-inch touchscreen at the center, and the GX provides owners with an 8-inch screen. However, the most economical version, GA, only offers a 1-DIN tuner for basic entertainment purposes.
Safety
Ertiga will protect you with its essential safety features: driver and passenger airbag, anti-locking braking system, side-impact beams, and electronic brakeforce distribution (EBD). The GX and GLX version make your parking more convenient due to two parking sensors. 
Additionally, the Ertiga proves itself as a great MPV for families with ISOFIX anchorages to make child seats steady during its motion.
Bottom Lines
Suzuki has made a fortune with its small MPV Ertiga. Therefore, you can partly see how common and reliable the car is. The article has shared with you Suzuki Ertiga specs so that you can thoroughly consider whether the Suzuki MPV is comfortable with your demand or not. 
Thanks for reading. And welcome to Phil Car Price once again.
View other reviews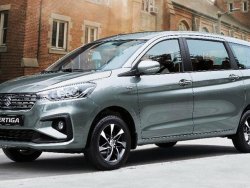 Automanual
SUV / Crossover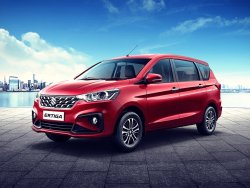 Automanual
SUV / Crossover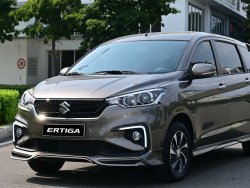 Automanual
SUV / Crossover