Toyota Vios Review - A Budget-Friendly Car For City Usage
Updated Apr 25, 2022
Toyota Vios car is one of the best-selling autos in the Philippines. It is not only cheap but also the most common choice for those looking for a small car with big family functionality.
In today's Toyota Vios review, we will take an in-depth look and see if it is the right car for you.
Toyota Vios Overview
Toyota Motor Corporation is the world's largest automobile manufacturer, headquartered in Japan. In 2008, it became the first Japanese company to be ranked as the world's largest automobile manufacturer in production and sales by the American Fortune magazine. 
The Toyota name is built on over years of dedication to craftsmanship quality artistry and continues today with more than a million cars produced. Thus making it one of the most reliable automotive brands worldwide.
 
Vios is one of the most popular nameplates in Toyota's lineup. Much like its bigger MPV and SUV brothers, this subcompact sedan has been among the Philippines' best-selling vehicles for 12 years running. 
The Vios is assembled by Toyota Philippines, and it supports the local automotive economy by creating jobs for Filipinos. The price is relatively affordable for such a great car in that category, especially since it offers various transmission options.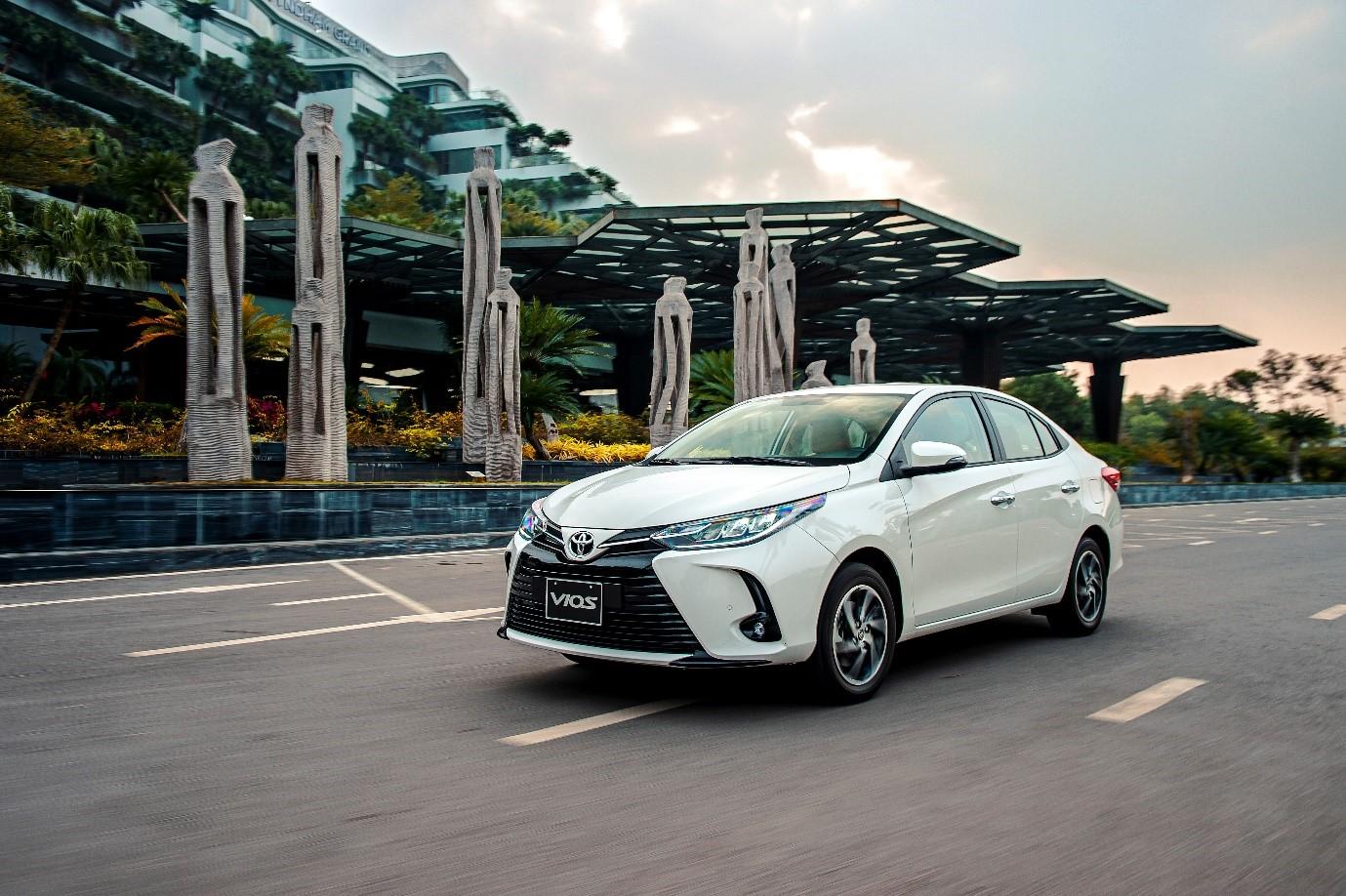 Toyota Vios 2022 Specs


 
Toyota Vios 2022 Price In The Philippines


 
Depending on which variants you choose, the price can start from ₱681,000 to ₱1,020,000. Below is a detailed Toyota Vios 2022 price list: 
Toyota Vios Review
Toyota Vios Review: Exterior
Toyota Vios comes with no strange design add-ons. It features a wide slatted grille flanked by angular fog lamps, standard on the high-trim GR-S and G. 
For more stylish-looking vehicles, the headlamps are made up of three-tier LED daytime lamps. The vehicle uses a couple of four bulb halogen headlights for the remaining models.
The rear of the Toyota Vios GR-S wasn't too different from what we know as the Toyota Vios. Its sporty statement comes in black-colored exterior pieces and a lower integrated diffuser.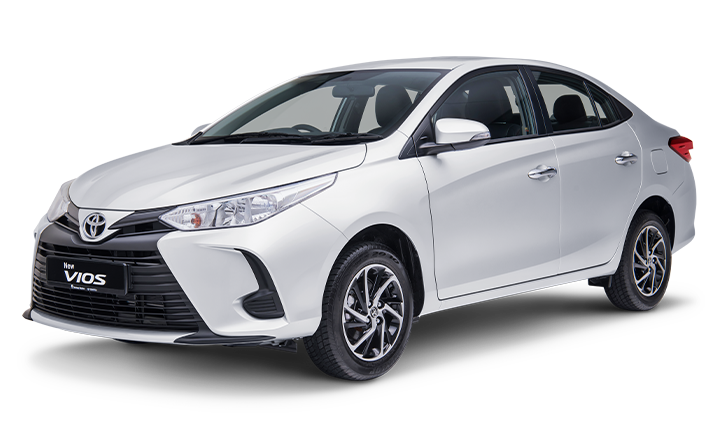 The wheel size on the Toyota Vios varies depending on whether you are buying a G-variant, an E-variant, or something else entirely. The wheel size is also different depending upon if you're looking at XE-trim levels or lower trim levels such as Base. 
Vios G-variants feature 16-inch wheels, which have been updated for the facelift of this model's design.
The G variant still has a piano black grille, but instead of the black-colored door handles found on the GR-S variant, it gets chrome-plated ones. It also has a motorized adjustment and folding rearview mirror on the A-axis.
Toyota Vios Review: Interior
The cabin of this Toyota Vios is rich with versatility and content. Which makes the Toyota Vios interior trim very accommodating, no matter what one's taste is. The G variant features a dash and cabin savvied by leather touches, while the C variants are more traditional in form, with hard or soft plastic used throughout. 
Regardless of the model, all versions offer an open-air cabin feel. That makes the Vios a very spacious car in its category, as well as giving consumers of all kinds plenty of opportunities to envision just how content they could be!
The Toyota Vios can seat up to 5 people comfortably. The major seating locations are made with fabric, but the front and rear seats have leather seams with some leather accent pieces. On the other hand, the base model has vinyl foam surfaces in different sections.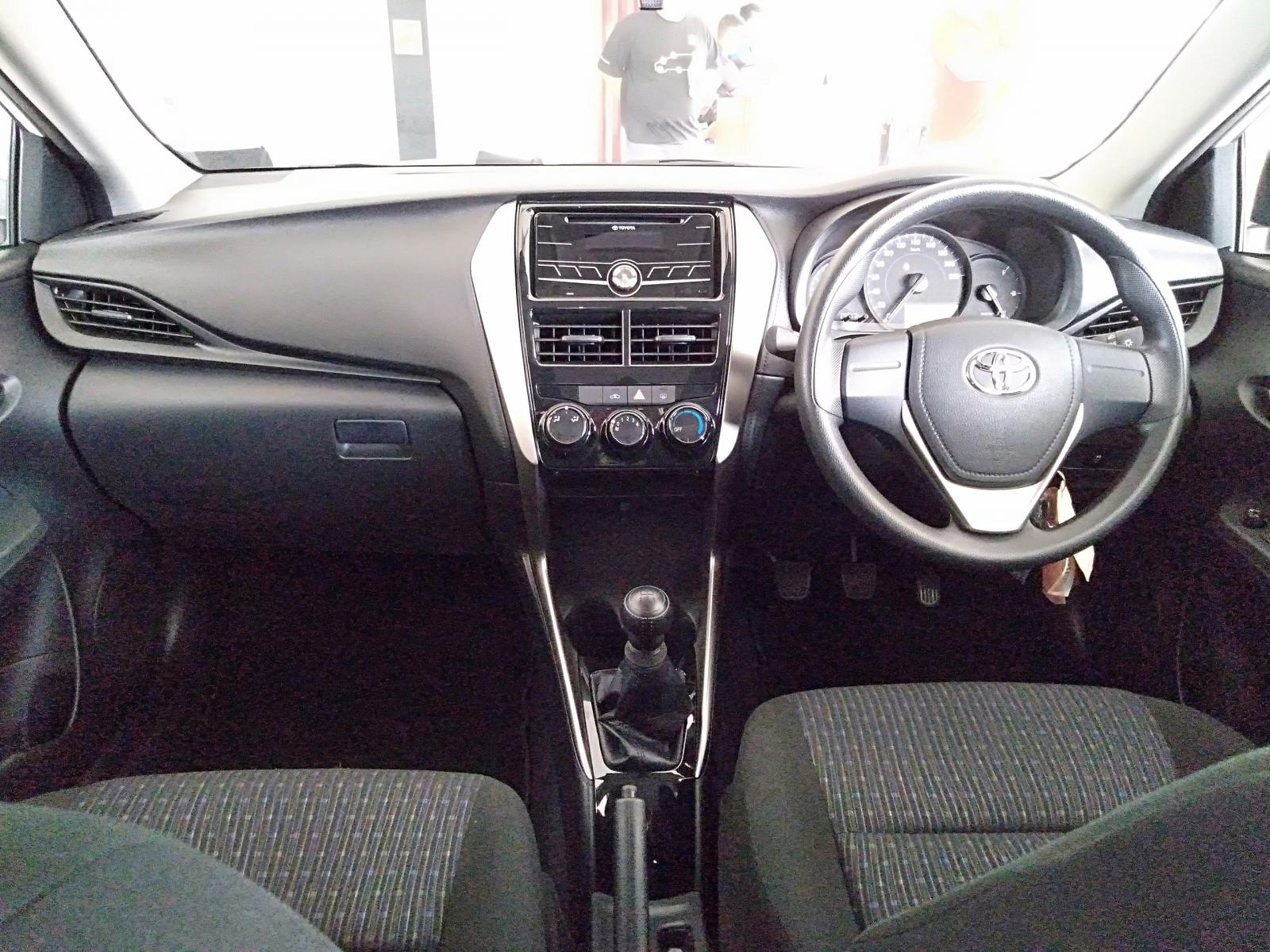 The automatic air-conditioning features are only available for the two higher-quality Toyota Vios variants, G and GR-S. Toyota incorporated the fresh and crisp air via its modernized dashboard, which mostly consists of sturdy plastic, together with some elegant silver-colored accents.
The car also has an abundant number of appealing soft touchpoints, such as its door cards made from a combination of plastic and a smooth fabric cover over it. There's also the presence of a center armrest area for your elbow.
Toyota Vios Review: Engine
The Vios was offered two different engines at its release: a 1.5-liter inline-four and a 1.3-liter inline four-cylinder engine. 
The 1.5-liter, 4-cylinder option engine can produce up to 106 horsepower and 140 Newton meters of torque. This Toyota Vios engine is available on the GR-S trim and higher and on all G trims.
The latter option is the more efficient one capable of putting out 123 Nm of torque and up to 98 hp, though only if paired with a CVT or five-speed transmission. The 1.3 engine in XE form only has a manual transmission on offer, but it was quickly discontinued. That leaves only the 1.5 as an engine option for automatic and manual transmission versions for that trim level.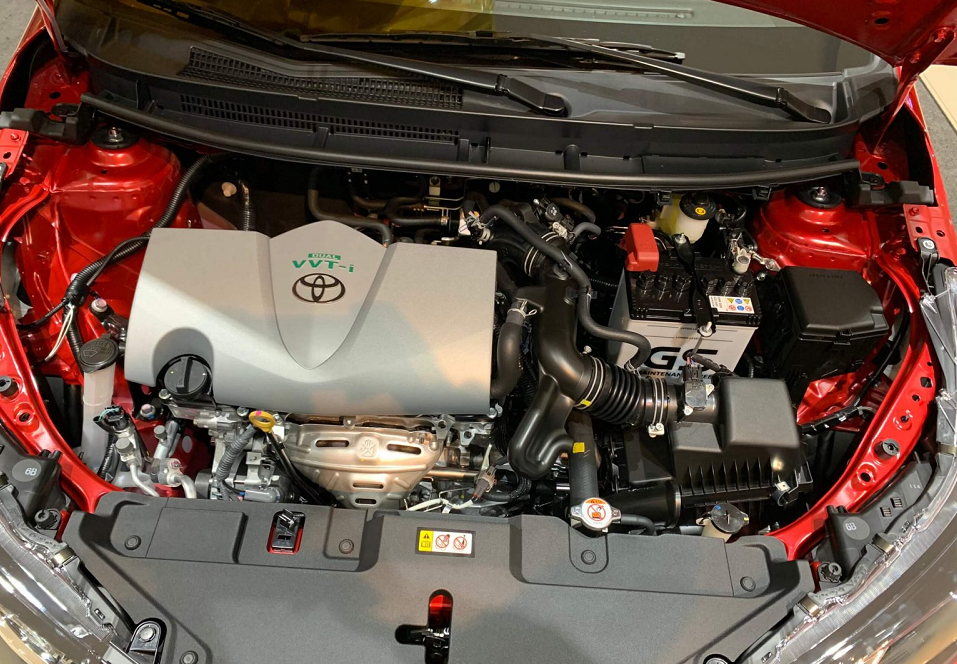 Toyota Vios Review: Safety
Toyota Vios offers plenty of safety features in almost every model within the lineup. There are seven airbags, stability control, and hill assists for automatic braking on inclines when you're rolling backward. 
It also includes ABS with EBD and brake assist three-point seat belts that are adjustable and height-adjusted for added protection throughout the entire car.
There are ISOFIX child seat tethers and door-latch protectors in the back to keep your little ones safe while they ride along; child lock features so that you can be sure your family stays secure no matter what. 
Toyota has unified these safety features across the lineup, but if more peace of mind is needed, these options can be fully customized to fit whatever kind of driver you may be.
Toyota Vios Pros And Cons


 
Pros
Having basics and additional advanced safety systems

Great ride comfort
Cons
Small storage space

Not suitable for driving offroads
Conclusion
Toyota Vios may not be the most powerful model on the market, but it is something that can easily become your daily driver. It is a great car for commuting to work and driving around the city.
If you are thinking about buying a new car, we hope that Toyota Vios review of Philcarprice has helped you find a car that will meet your needs and fit your budget. Thank you so much for reading!
View other reviews