Toyota Vios Fuel Consumption - An Ultimate Review
Updated Apr 28, 2022
Toyota is the king of cars in the Philippines with many affordable models, and one of the most affordable cars for families is Toyota Vios. 
Toyota Vios is popular with Filipinos because its design is convenient with a large interior and fashionable exterior. However, the most noticeable specification which makes people buy this car is its energy-saving feature. If you are looking for information about Toyota Vios fuel consumption, this article will show everything you need. Let's find out together!
Toyota Vios Overview
The Toyota Vios was introduced in 2002 and has been a faithful driving companion for thousands. Having grown to become one of Toyota Motor Philippines' (TMP) most treasured and best-selling nameplates, along with its older siblings, the bigger Innova MPV and Fortuner SUV.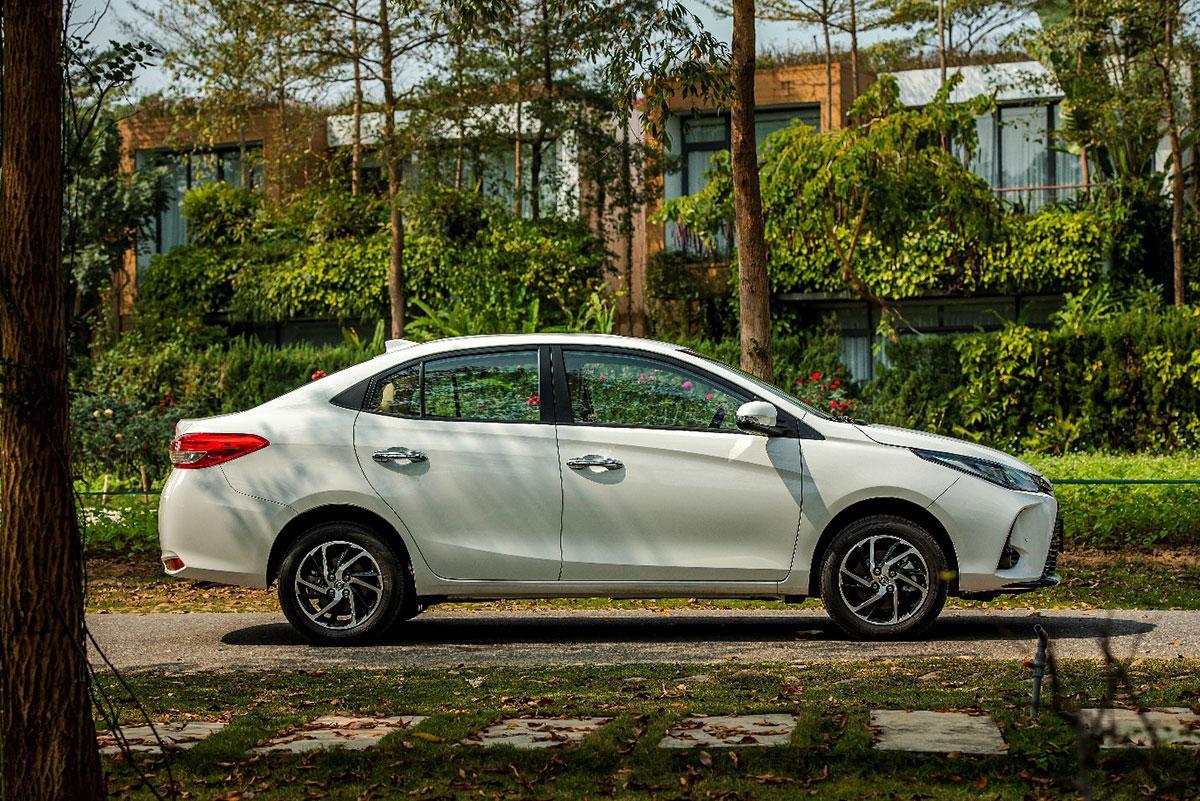 This little sedan takes care of itself time and time again by consistently being among the country's best-sellers each year and outselling many other vehicles in Toyota's lineup.
Toyota happily sells this sedan made to its citizens as a subcompact. Its factory in Santa Rosa is churning out these vehicles to satisfy demand among customers in the Philippine market.
Vios features a sporty exterior look with aluminum wheels and has been given LED daytime running lights paired with its xenon headlights. Its fog lamps are new, as are the updated front and rear bumpers, which include a skirting system in a different body-color-matched to its grille. 
The refreshed Vios also does well in the cabin department - offering a new center console for added storage space, plenty of soft-touch material for the seats and doors, plus ambient cabin lighting. 
Besides, the cabin comes equipped with a steering wheel similar to the one that comes as standard equipment in the Toyota Yaris. The dashboard boasts a unified design that flows smoothly from the steering wheel towards the door panels.
Toyota Vios Fuel Consumption
The Toyota Vios in the Philippines comes with two engine options. The first is a 1.5-liter inline-four that produces up to 106 horsepower and 140 Nm of torque. This engine can be equipped on any G Trim Vios variant, as well as the GR-S.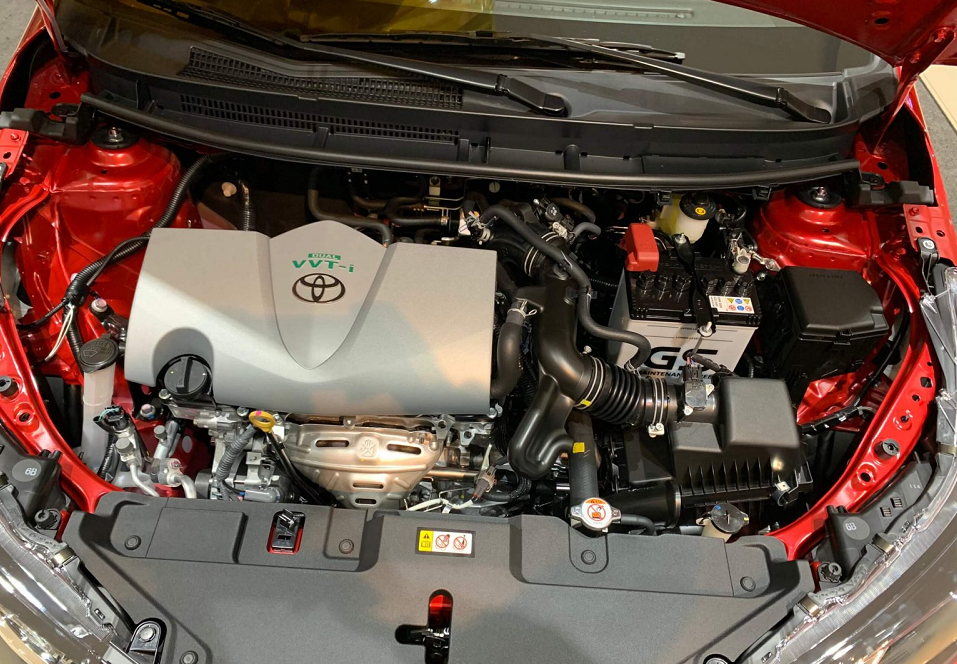 With the latter, it is only available paired with a CVT transmission. Instead, a manual option can be fitted onto G Trims or GR-IIs (automatic transmission).
Another option for the Vios is the 1.3L inline-4 engine, capable of producing up to 98 hp and 123 Nm of torque in some variants. For the E and XLE, only a CVT can be paired with the said engine, while for the rest of the variants, it comes with either a 5MT or CVT. The 1.3 XE has a CVT only as its transmission, while for the J and Base models, a 5MT is standard.
According to some measurements, the Vios in mixed conditions of highway cruising and stop-go traffic resulted in fuel consumption numbers of 6.8 liters per 100 kilometers. 
Toyota Vios Fuel Consumption Vs Honda City
Within the automobile industry, it's commonly accepted that the larger an engine is, the more fuel it uses. Most cars with "high-performance engines" are regarded as costing a pretty penny to run. Most fuel-efficient models use engine sizes between 1-liter and 1.5-liters.
However, the fact is that we have to consider many factors when evaluating the efficiency of cars' fuel. 
There are two different engine sizes used in the Toyota Vios 2022 Philippines. The first size is a 1.3-liter engine used by the car's base J, XE, XLE, and E variants. The second engine size, which is 1.5-liters, is used by the G variant of this car lineup.
Meanwhile, the Honda City 2022 is available in several variants, with a 1.5-liter gasoline engine being used in the E and VX Navi models. The Vios uses the same engine type and therefore is comparable to these variants of the City when it comes down to the power produced by their engines.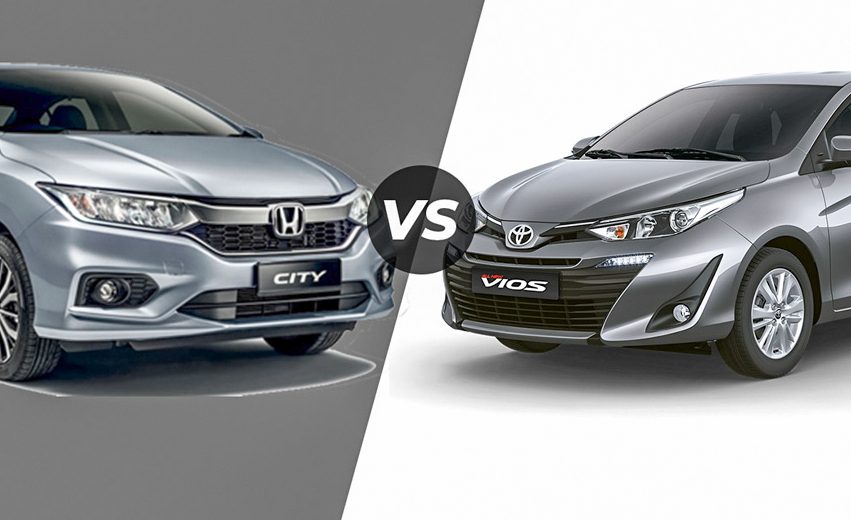 It's important to note that the figures are quoted under ideal situations. The Honda City has a 1.5-liter i-VTEC Emotion engine, which returns a fuel consumption gauge (Aerosedaniline) of 24 km/L in the powertrain. The Toyota Vios turns 22 km/L with its 2 L 4S-Fi D VVT-i engine.
In general, it would appear that the lighter weight of the Honda, combined with its advanced technology, gave it an edge over the Vios, which was heavier and less efficient despite having a higher HP. In general, fuel efficiency appears to vary depending on how you use and maintain your car.
>>> Read more: Toyota Vios vs Honda City comparison in detail
Conclusion
Many people highly estimate the Toyota Vios 2022 in the Philippines because it can save more fuel than others. You can have a fashionable and convenient car at a suitable price that is best suitable for your family. 
If you need more information about the Toyota, the Toyota Vios 2023 price Philippines in particular, you can check our website.
We hope that this article about Toyota Vios fuel consumption is helpful for you before coming to your final decision. Thank you for reading and supporting Phil Car Price.
View other reviews