Toyota Vios Downpayment And Monthly-Some Important Information For Drivers
Updated Apr 26, 2022
Toyota Vios is one of the best-selling products of the Toyota brand because of its outstanding features and its new design. Besides, its large space and usability are reasons drivers choose it to be their "partner".
Aside from these strengths, this article will introduce Toyota Vios Downpayment and monthly, Toyota Vios promo. Especially for those who want to have this model, keep reading to learn more about Toyota Vios downpayment and monthly.
Toyota Vios Philippines Overview
The Toyota Vios is a famous model in the Philippines, and it is also the best option for Filipinos when buying a car. Toyota Vios Philippines is a kind of sedan model with five seats. 
It was first introduced to the Philippines in 2002. After three years, they publicize the next generation with the nickname "Batman". They just launched an update of this model recently in 2020 with Toyota Vios GR-S.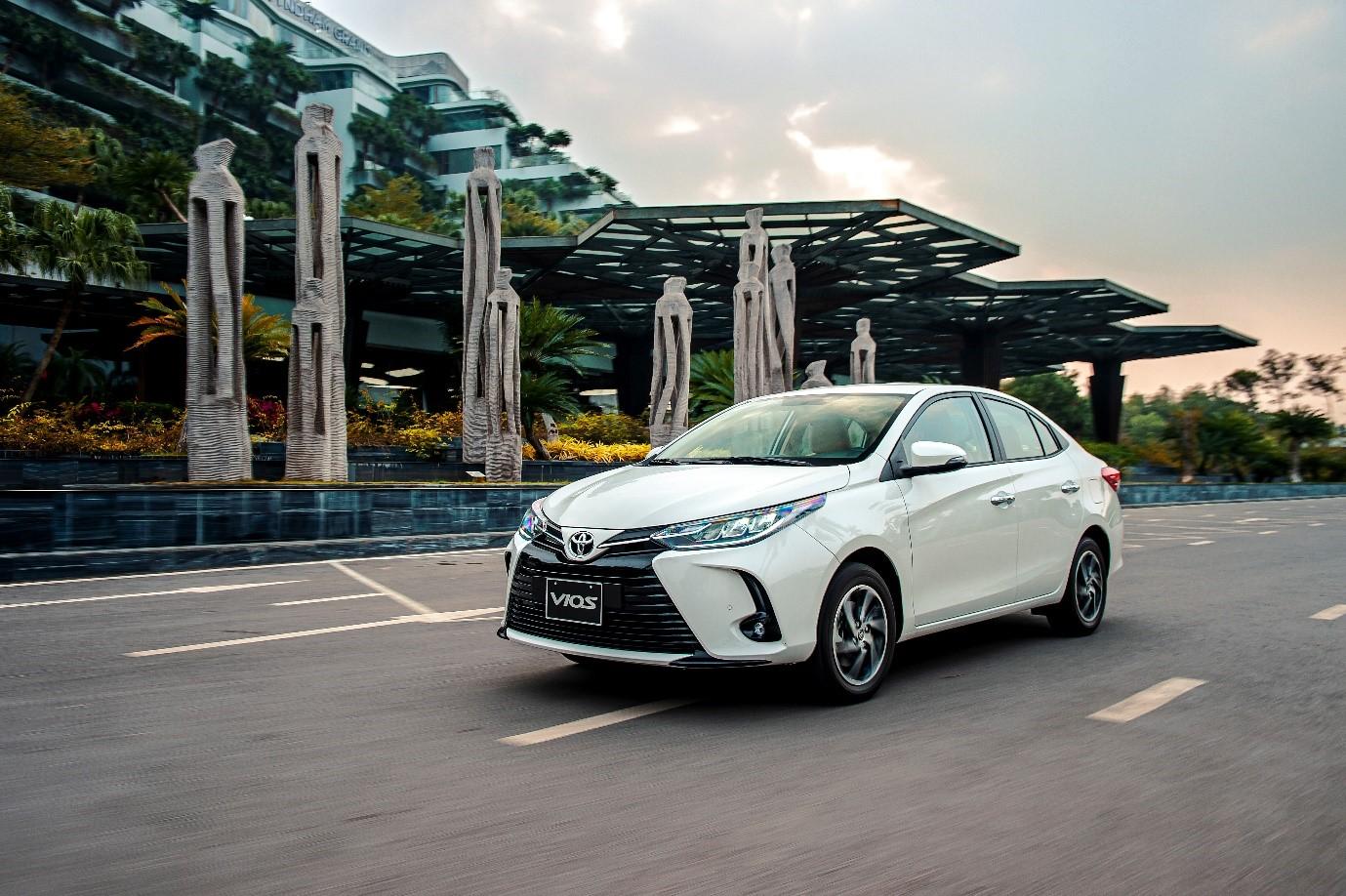 Exterior
The front end of the Toyota Vios Philippines has changed because its redesign model is updated with some contemporary lines, which reminds me of a familiar Camry model. The alteration makes it more luxurious, and the front end appears with a sporty shape. 
The GR-S launched in 2020, and the 1.5G is known as the sporty model of this brand. They are updated with LED lighting and an automotive feature to turn on and turn off. Besides, the daytime running lines beneath is a factor that makes the Vios upscale and eye-catching than the previous generation.
Interior
The inside of the Toyota Vios 2022 remains virtually the same, and it still hasn't undergone many changes with five seaters as the previous. The Vios has a spacious back seat along with a large ceiling space. 
GR-S is a special variant with leather and suede-wrapped combined with red stitching, perfectly fitting the external sporty shape.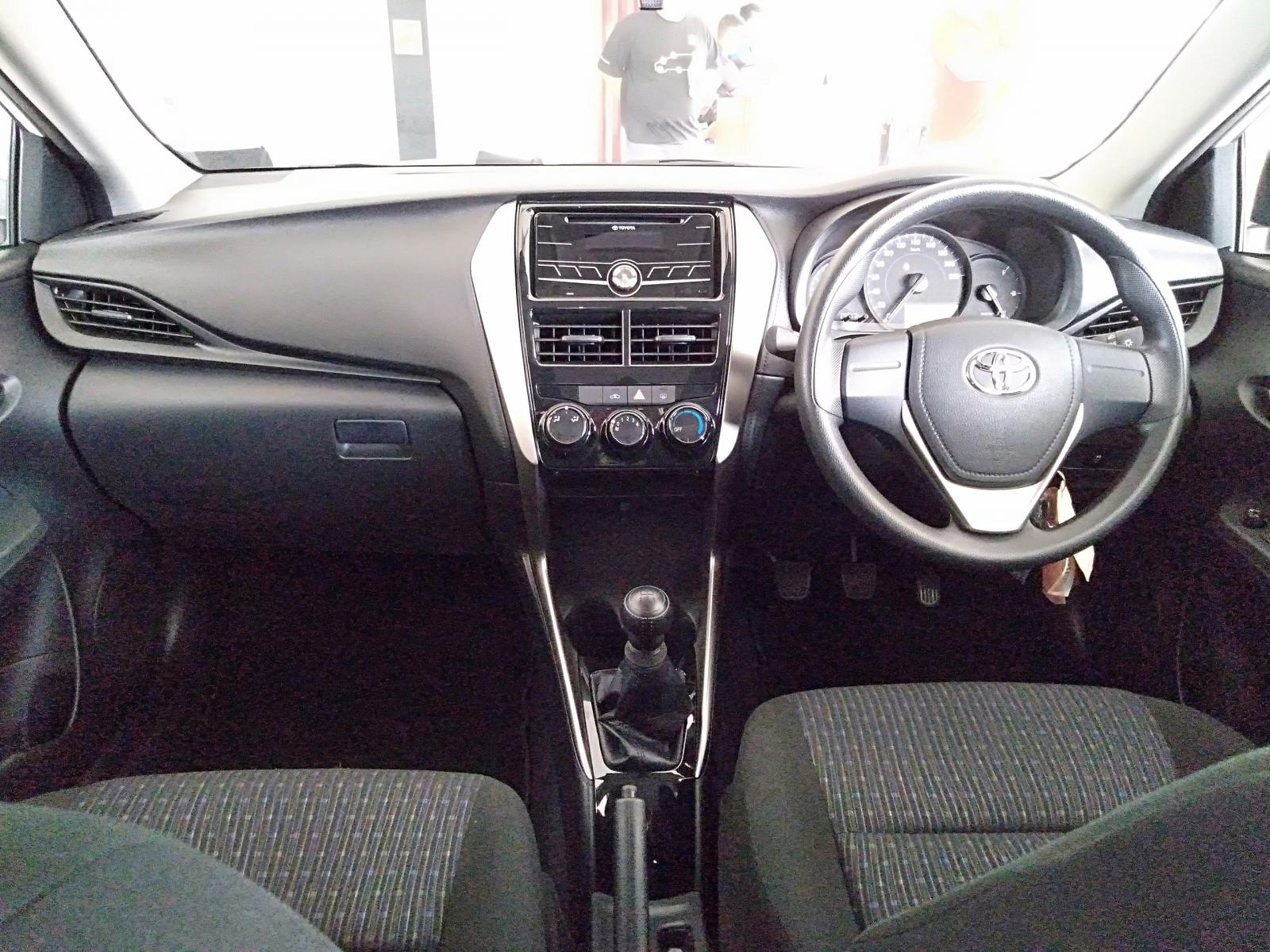 Technology & Safety Features
In this redesign, the Toyota Vios 2022 is installed with a new 7.75-inch screen for better entertainment during the trip. Another special thing about the GR-S is it has six speakers while other models have 4.  
Toyota Vios Price Downpayment And Monthly
Toyota Vios Price List In Manila
The Vios price depends on the model of the car. In Manila, the prices vary from ₱681,000 to ₱1,02 million. Depending on different variants, we have different prices. Here's the Vios Price Philippines:
| | |
| --- | --- |
| Variant | Price |
| Base 1.3 MT | ₱681,000 |
| J 1.3 MT | ₱707,000 |
| XE 1.3 CVT | ₱753,000 |
| XLE 1.3 MT | ₱801,000 |
| XLE 1.3 CVT | ₱851,000 |
| E 1.3 MT | ₱901,000 |
| G 1.5 MT | ₱911,000 |
| G 1.5 CVT | ₱1,020,000 |
Toyota Vios Downpayment And Monthly:

15% Down Payment
In the 15% Down Payment group, we will have FJ CRUISER 4.0L A/T; this brand has an all-in price of 2,150,000, with a 202,000 net downpayment. Another model is LC 300 VX WP with a 5,247,000 all-in price. It has a net downpayment of 635,000.
Toyota Vios Downpayment And Monthly:

20% Down Payment
FJ CRUISER 4.0L A/T has a 20% down payment with a net downpayment of up to 325,000; its total price is 2,180,000.  The LC 300 VX WP's all-in price is 5,284,000 with a higher net downpayment of 929,000.  
Toyota Vios Downpayment And Monthly:

25% Down Payment
We will have a 30% down payment for some models. For example, we will have a 30% down payment for LC 300 VX WP with the same price as the 20% down payment and a 1,219,000 net down payment. And FJ CRUISER 4.0L A/T with the net down payment up to 444,000.
Toyota Vios Downpayment And Monthly:

30% Down Payment
If FJ CRUISER 4.0L A/T has 444,000 net downpayment for 25% down payment, it will be 564,000 for 30% down payment. And the net downpayment of LC 300 VX WP reaches 1,509,000.
Toyota Vios Promo
To help the country after a disastrous pandemic, Toyota Philippines offered an exceptional Toyota Vios promo 6k monthly 2022 for most of their products. This promo offers three options: pay low, pay light, and savings.
They have a different promo for each model. For example, the Vios J M/T pays low at ₱ 103,200 and the pay light at ₱ 6,571. We will have the cash savings at ₱ 125,000.00 for 1.5 G Prime CVT, ₱ 80,000.00 for 1.5 G CVT, and ₱ 10,000.00 for 1.3 E Prime M/T.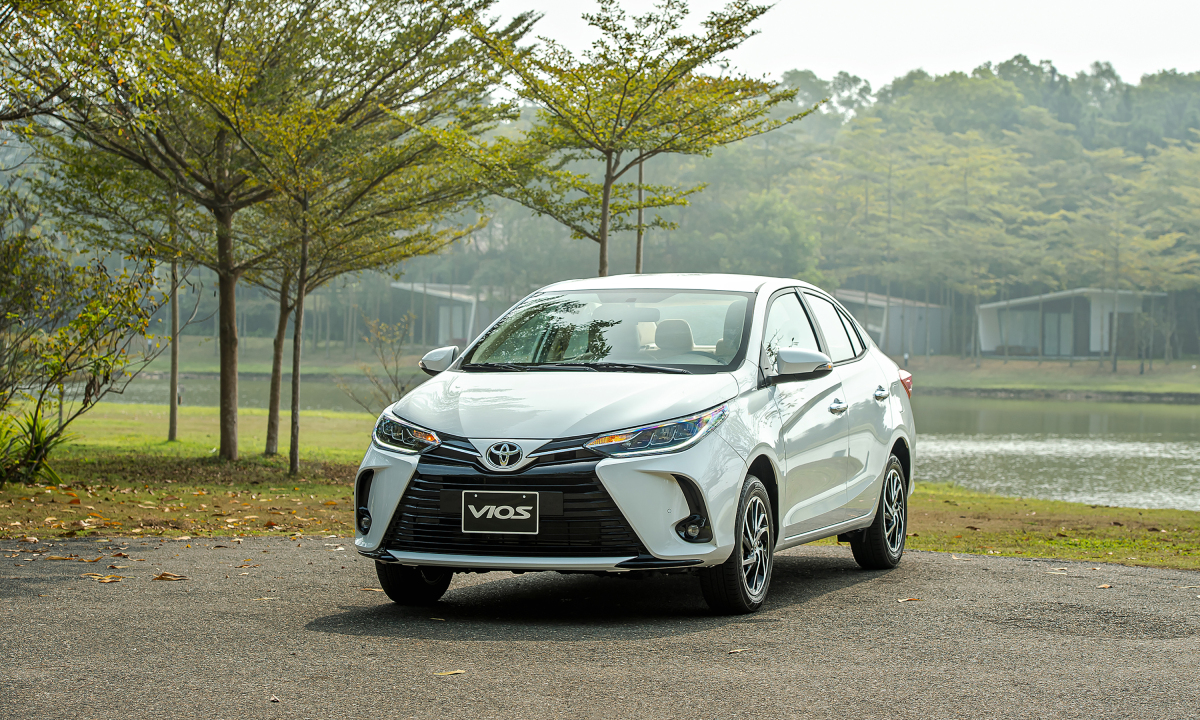 Conclusion
This article nearly gives important information about the Toyota Vios downpayment and monthly and the Toyota Vios promo. As mentioned above, Toyota Vios Philippine's front end undergoes much change, making it more upscale. 
For each model, we will have different downpayment and promo. If you want to possess a Toyota Vios, you better read this article. Furthermore, if you need any cars related topic, just check Phil Car Price!
Thanks for your reading, we will see you soon.
View other reviews