Ford Territory Colors - Various Car Painting Choices
Updated May 20, 2022
Overview
Alongside the excellent technology, the new car model offers appealing Ford Territory 2022 colors choices for its debut into the compact crossover sector. For that, you may bring home a car that is not only equipped with advanced features but also acts as a fashion symbol.
In the next article, let's take a closer look at the color options available from the carmaker. Take note that the shades may slightly differ from the actual model. As a result, you should consult the following information as a guide before visiting your local dealership.
Sleek Arrival
Star White
If you prefer a simple style, you may want to choose the Star White variant. It may appear identical to another white variant at first sight. However, big contrasts in its finishing touch can be noticed when driving in full daylight.
This Ford Territory white color choice is limited to the Trend variant, which costs more than 1,277,000 pesos to take it home. It is the only original shade, providing a clean and neat look, especially when washed regularly.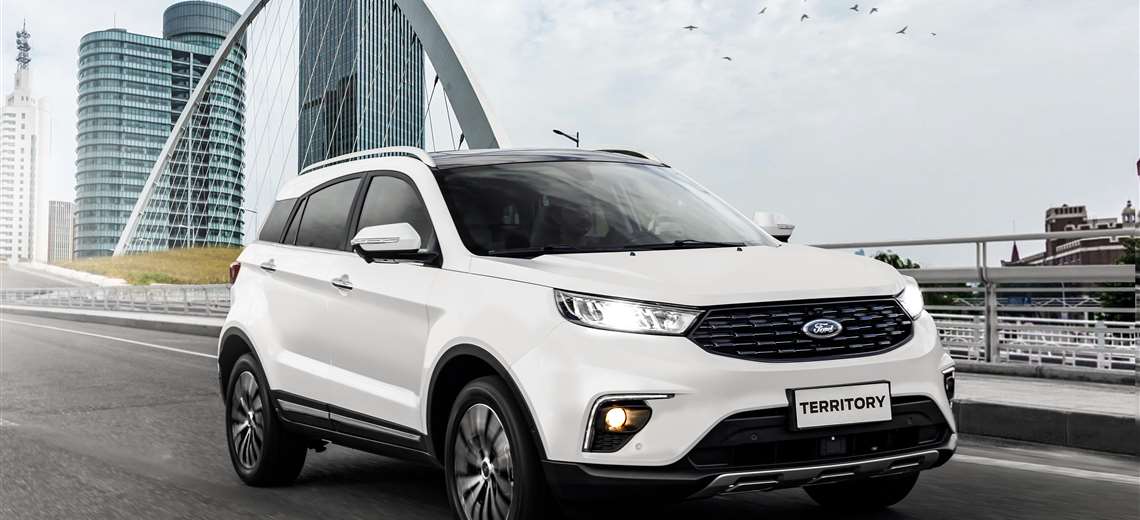 Ford Territory Star White
Crystal Pearl White
On the opposite, the Ford Territory Crystal Pearl White is only available in the top Titanium+ model. It is a more polished shade of white that costs even higher: 1,310,000 pesos. 
This modification is not available in other automobile models, and fortunately, the car company isn't charging more for these selections. White paint may be a regular view on the roadway, but it has advantages. 
The main practical reason to select a white appearance is that it scatters solar heat. You will always have a much cooler cabin when you are on the run for your business.
Muscular Combination
Ruby Red
The model has the appearance of a rough and powerful crossover due to its forceful body lines, including the use of blacked-out details rather than chrome. You may choose the Ruby Red shade to add even more roughness to the crossover.
Nevertheless, choosing red for a sporty vibe will never be a mistake. The Ford Territory red will help you get your ideal results. This paint style contrasts well with the vehicle's black sides, wheel arches, grille, and bumpers.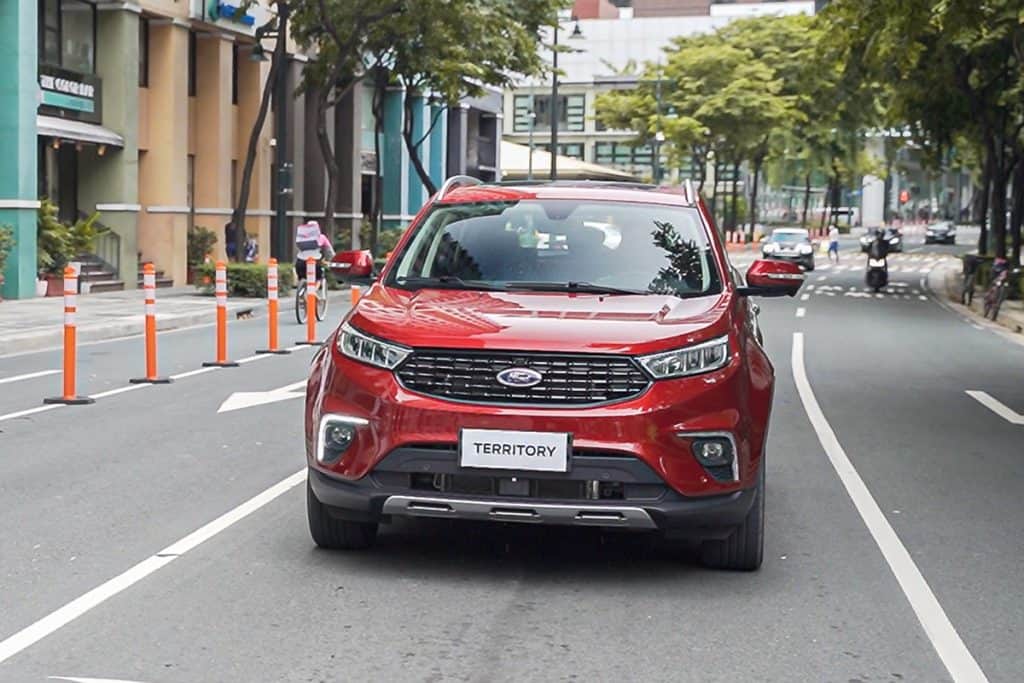 Ford Territory Red
Panther Black
Moving on to the Ford Territory black, which merges in with the car's blacked-out details. Depending on your choices, the color might be good or terrible. However, the black paint finish does highlight the chrome accents on the front plate, wheel arches, and back bumper.
There are several drawbacks to the black finish. One of them is that the dark tone absorbs heat. It might be a frustrating experience for some drivers who choose black paint over a brighter finish.
It's worth noting that both the color choices are accessible on the Trend and Titanium + models. Furthermore, as previously stated, there are no additional fees for any Ford Territory paint selections. It is also true for the final two color options, which we will discuss below.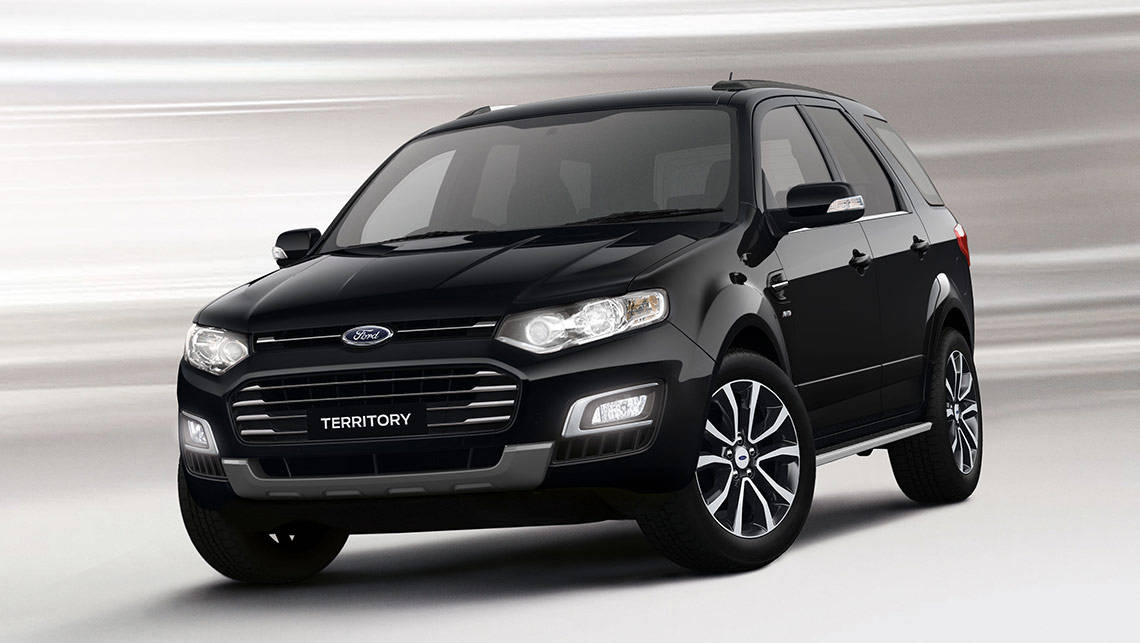 Ford Territory 2022 Black Finish
Visually Distinctive
Diffused Silver
As you have noticed, most of the cars shown in media pictures and test models in automobile reviews are painted in this color treatment. We also prefer having our assessment on the Ford Territory diffused silver. 
The paint selection best represents the automaker's intentions for the crossover. You will notice that it is a different shade of silver than the ones you generally see in other automobile models. It is suitable for any driver who enjoys a sense of uniqueness when driving.
Furthermore, this finish complements the wood elements in the interior.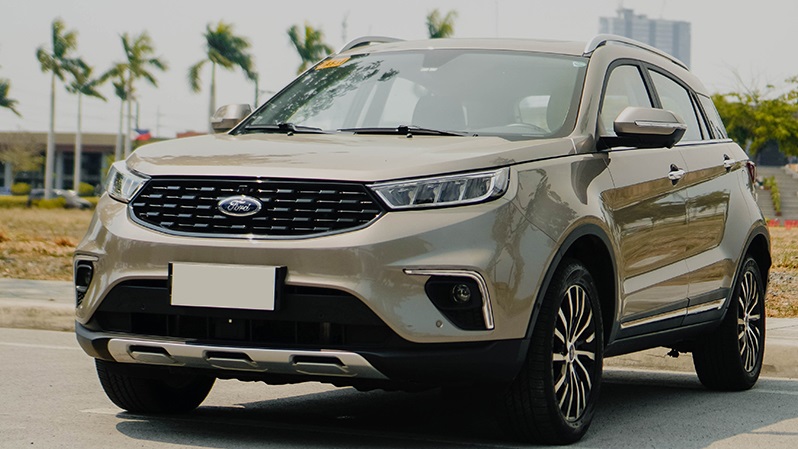 Ford Territory 2022 Unique Silver
Moonstone Blue
On the other hand, the Ford Territory blue delivers a particular shade. As for its bright shade, the exterior details stand out perfectly. In contrast, the Moonstone Blue maintains the tiny crossover's rough appeal more than the other painting choices.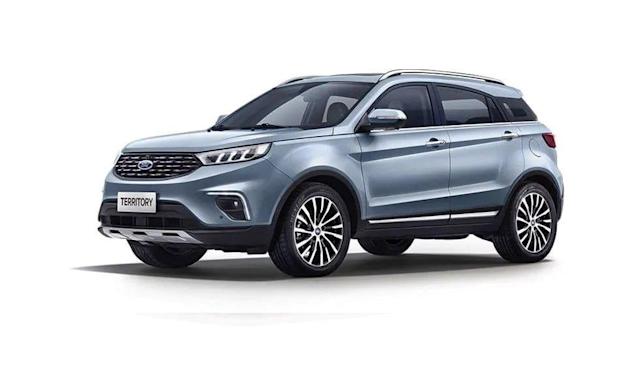 Ford Territory 2022 Bright Blue Shade
It will be your greatest selection if you want to stand out. Just remember to clean your car regularly to maintain a clean look. The Moonstone is another Titanium + variant's unique paint choice, giving the small crossover a premium aesthetic with the external changes.
Conclusion
The best Ford Territory colors will always be a debating subject. They are all great selections. But depending on your desired appearance, each shade will bring you a different exterior style. 
You are welcome to look back at our description of each paint selection to have the broadest view of the model. Thank you for reading! Please visit our other articles for more reviews on automobiles in the market! If you have any question, feel free to comment below or contact with Philcarprice.com!
View other reviews