Ford Territory Review - A Quality Car Model
Updated May 19, 2022
Introduction
Ford Automobile Corporation is a car manufacturing company that always produces high-quality products. Because automotive technology develops rapidly, manufacturers must continually engage in research and innovation to maintain a competitive advantage.
The organization has long been a competent automobile manufacturer and is well known for producing quality, styling vehicles at reasonable prices. Here is a Ford Territory review blog post to help you learn more about this new model.
Overview
The car manufacturer designs, sells and operates a wide range of vehicles. First, the Automotive sector is in charge of creating, producing, distributing, and repairing components.
Following that, the Mobility division is developing self-operated technologies and associated companies. Finally, the Credit division is responsible for finance and rental activities.
Furthermore, you should check out the model's specifications to look at what this model can offer.
Ford Territory 2022 Specs
The next table contains all specs information about Ford Territory.
Ford Territory Price Philippines
The Ford Territory price Philippines began at P1,277,000 and ranged up to P1,310,000. As a result, we will deliver the price for each variation.
Ford Territory Review Philippines
The new product's features are very similar to those of the previous year's edition. So, if you want to read about Ford Territory review Philippines, here's some information you could find useful.
Exterior
LED headlights, taillights, and turn signals will be the first things to catch your attention. The front has a shining grille and an enlarged bumper, creating a stunning appearance. The wheels are painted in a matte black and metallic silver blend.
They also have full-body panels that cover them. Each one has a railing for extra room, and the entire back area is lit up with LED lighting. The additionally enhanced tail lights at the back create a stunning image for the car at night.
Finally, it also has a replicated chrome exhaust finisher at the bottom left and right. Besides its outstanding exterior, the Territory Ford interior can be quite mesmerizing. Keep reading to understand the reason!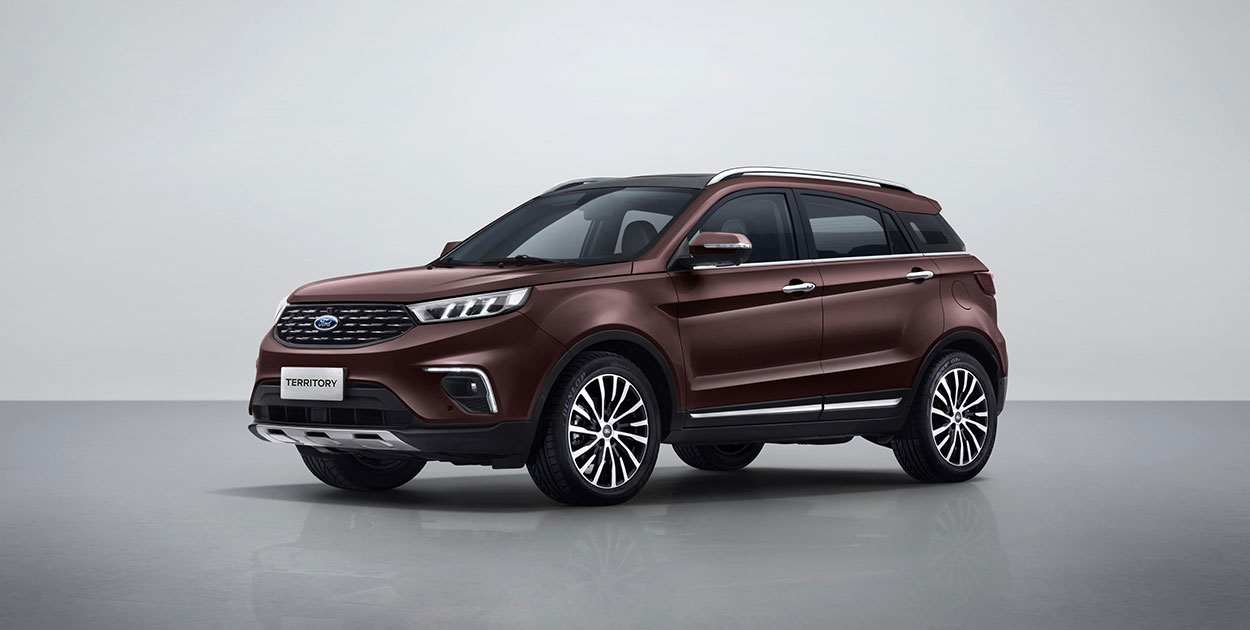 Ford Territory Exterior
Interior
The inside of the car comprises three unique textures. Its manufacturer has discovered a solution to meet these different shades by combining wood paneling with plastic and leather cushions.
The interior appears quite elegant, with a navigation dashboard on the smart screen. Under it are customizable buttons for any extra options, accompanied by parking, brake, auto-driving, and radio station.
The 7 seater Ford Territory interior is comfortable and roomy for passengers. Not only at the driver's seats, but there are also additional air conditioners for passengers and a charging station for smartphones and other items.
The design offers a large load capacity when the back seats are folded up, and it has a locking technology to stop the loadings from bouncing around.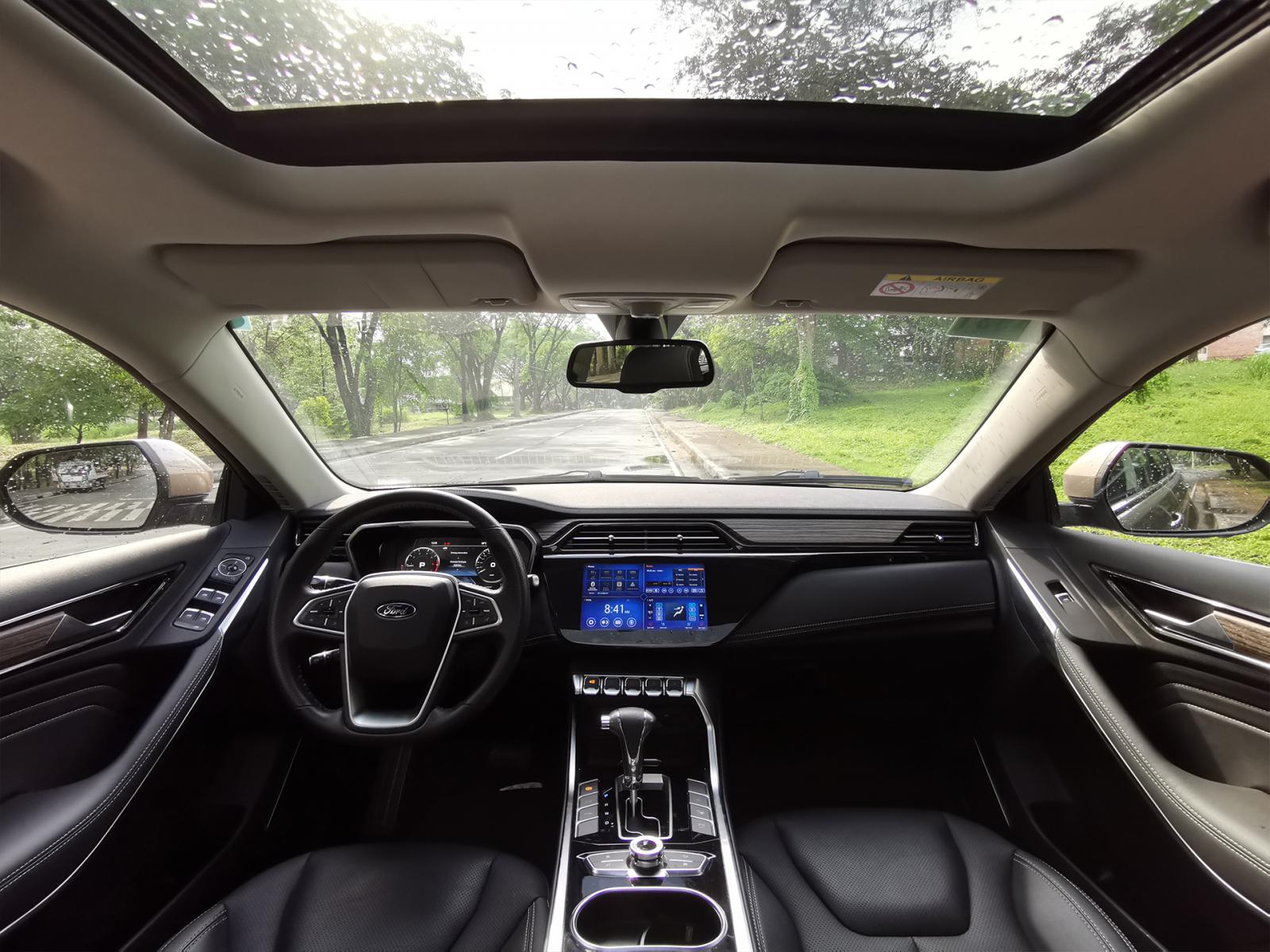 Ford Territory Interior 2022
Performance
The new model performs excellently in its class. Its structure is well made, and the powertrain is relatively fast. Besides, the crossover is comfortable for urban driving since the Ford Territory engine provides most power to the front wheel. 
When dealing with bumps and potholes, this new model is the best in its segment. Going through unideal road surfaces is not a comfortable experience unless your car is equipped with a completely independent suspension design.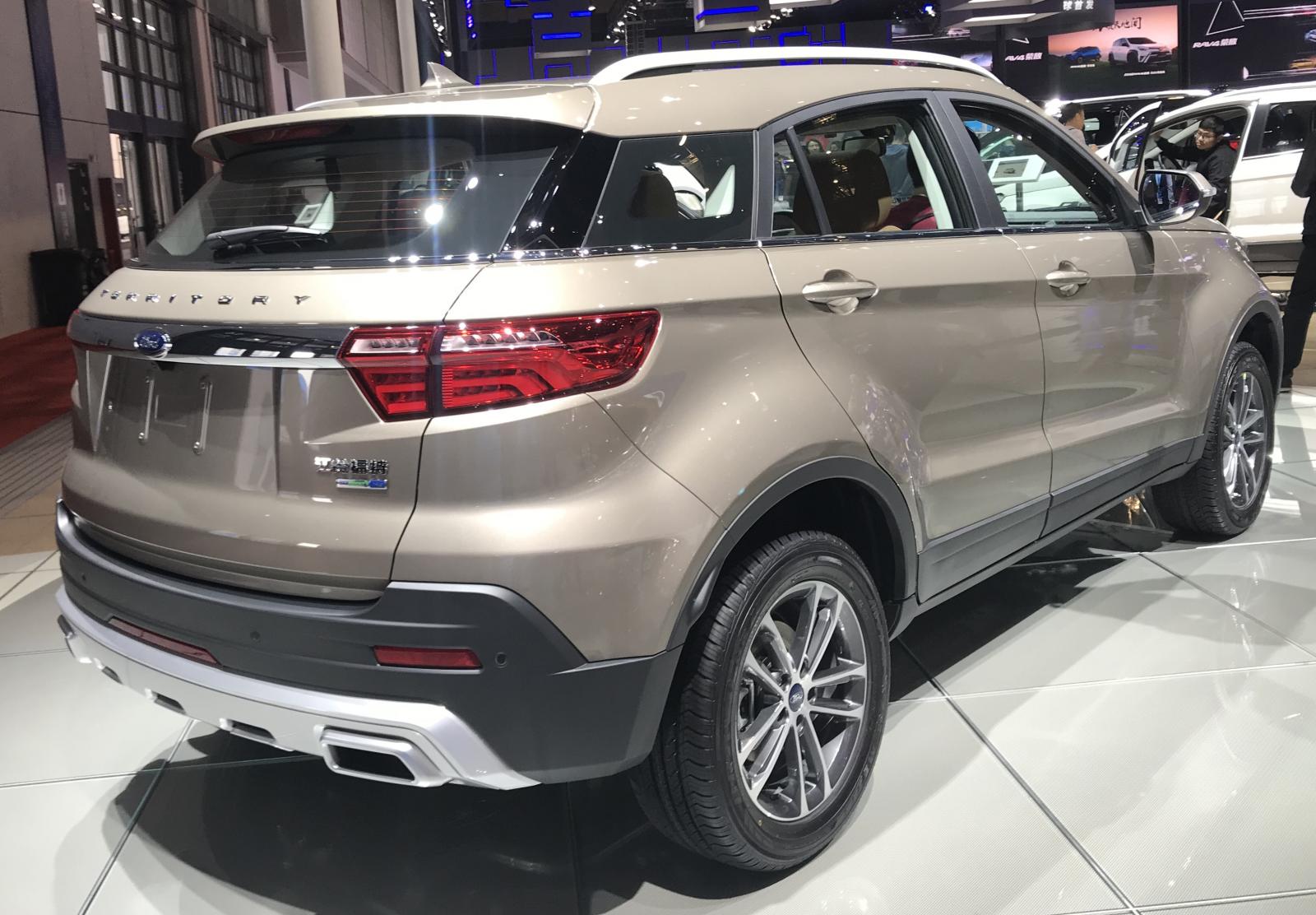 Most models are offered in various body styles and versions fueled by Diesel engine types. The
Ford Territory fuel consumption
is expected from 8.2L/100km for its most recent year of production.
Technologies
Various assets are available to help you make the most of your long journey. Monitoring systems, parking support, emergency braking, collision detection, blind-spot detection, lane-keeping, and tire monitoring system are features in the new design.
With a large and flexible center console and smart cabin temperature management, the new design will improve your driving experience to a maximum.
Safety
The new design includes a set of airbags on all the seats, at the window, and multi-way for the most protection. All of the technologies mentioned above, such as blind-spot monitoring, emergency braking, and so on, will also function as safe solutions.
Advantages And Disadvantages
Pros
Modern technology

Large cabin

Reasonable price
​

Cons
The engine's performance may not be very outstanding

Delayed processing multimedia interface

​
Conclusion
Our Ford Territory review has shown many exclusive features of this new car, including a sleek design and advanced features from the inside out that are worth more than its price tag. 
The model is the perfect match for your goals of seeking a fantastic design to travel with your loved ones. It's been a joy keeping you up to date on new automobile designs and features! Also, you may read our writing of any other model on Car Review to get more thoughts on the subject. If you have any question, feel free to comment below or contact with Philcarprice.com!
View other reviews